A Beginner's Guide on B2B Appointment Setting
When our SDRs make their pitches, many clients often ask them, "What do you mean by B2B appointment setting services? Is it just making a phone call or messaging a lead to book a meeting?" In times of advanced automation and appointment scheduling apps, what's the point of creating a service out of a very mundane activity all sellers are used to performing?
In B2B sales, appointment setting is more complex than it sounds. As part of B2B lead generation, appointment setting is not just booking calls with warm leads. Instead, it's cold prospecting to the point when a lead has been nurtured enough to make a purchase. Only at the final stage of sales prospecting do appointment setters book a meeting with a closing rep.
Strictly speaking, having a dedicated team of SDRs specifically for cold outbound marketing and lead nurturing makes a huge difference for your sales funnel conversion rate and sales performance. Let's unpack the seeming simplicity of the term and explore why this process should be established separately, how to set more appointments, and what else you should know to make your prospecting and lead nurturing more efficient.
Why is appointment setting essential for B2B lead generation?
Who is selling to complete strangers in the days of customer-centric personalization? Pitching right away is never a good idea. It's too pushy and aggressive. The modern-day sales teams require empathy and active listening apart from product knowledge and a robust sales methodology. By using their skills to court leads, SDRs have higher odds to book qualified meetings and bump up the close rate for the team.
The lead generation funnel typically includes:
Lead research

. Some companies dedicate a data team to building lead lists and doing curated research, while others assign these duties to their appointment setters.

Prospecting

. Using leads lists with basic information, such as job title, company, email address/LinkedIn handle, phone number, etc., SDRs verify potential clients against a business' ideal customer profile.

Initial engagement

. Using discovered personal information and insights from sales enablement software, SDRs try to start a relationship with leads.

Lead qualification

. After a few touchpoints, SDRs qualify a lead and if there is a match and a steady interest in the product, suggest scheduling a call.

Appointment setting

. When a call is scheduled, an SDR's job is not over. It is up to an SDR to make sure the lead attends a meeting. In case of a no-show, some persistence is required until they re-schedule.

Deal closing

. The closing rep. handles sales objections and addresses any roadblock on the way to closing a deal.
Thus, only after a relationship started and the pain points were defined, appointments could be booked for dealing with objections and deal closing.
Some companies refer to the process preceding the deal closing as sales development. Others call it lead generation. At Belkins, we see appointment setting as a big part of lead nurturing activities, including prospecting, engagement, and lead qualification.
Key aspects to a winning appointment setting strategy
A strategic and intentional approach enables businesses to reach their sales goals and keep their sales funnel brimming with new leads. Let's focus on three components of a successful strategy, such as people, process, and technology.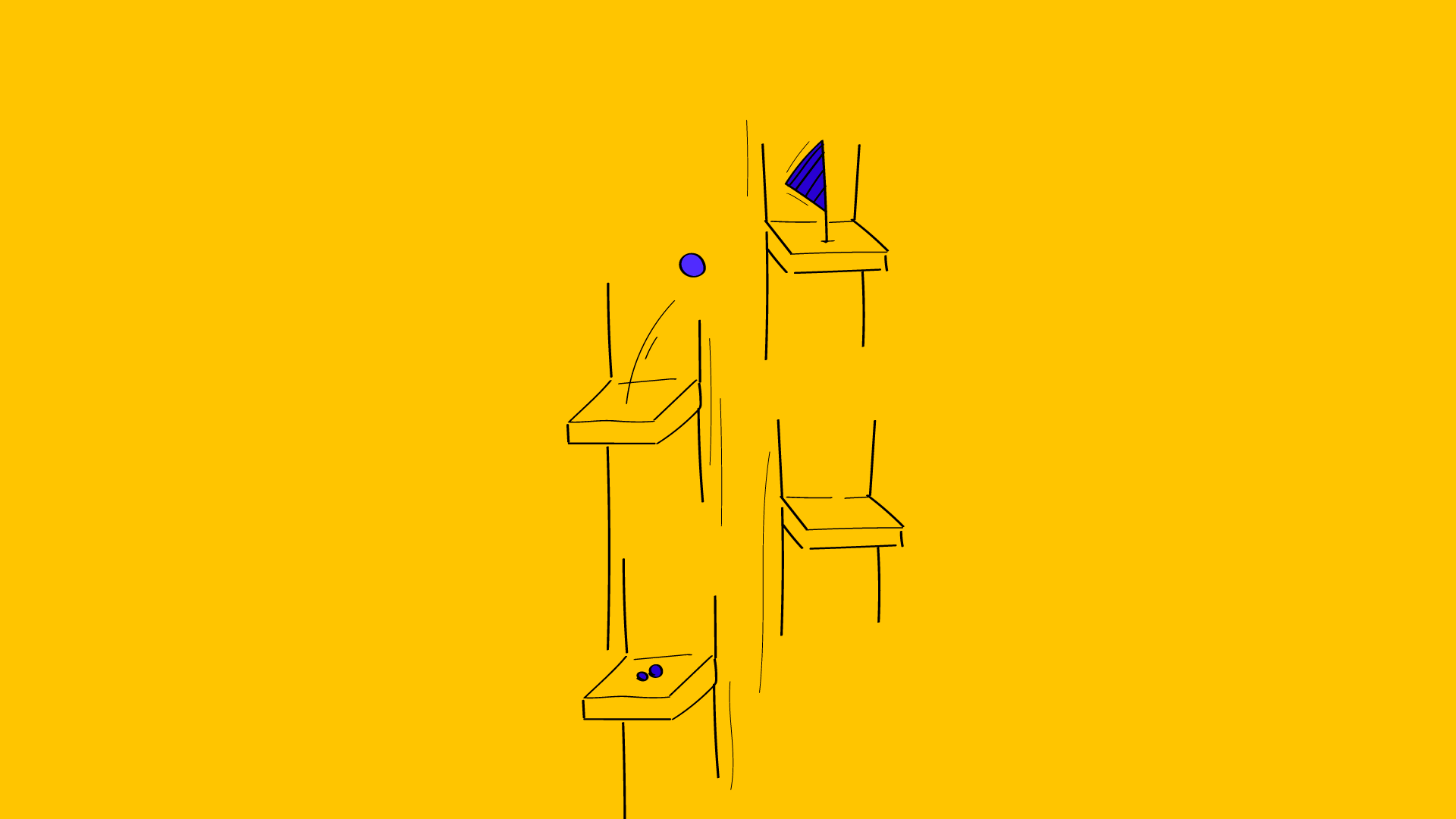 Talent for setting appointments
Sellers work in high-intensity workplaces. Self-motivation is one of the requirements for a sales job. Separating appointment setting from deal closing adds motivation to both teams. The long process of appointment setting requires a different set of skills than closing a deal.
Reps involved in prospecting and appointment setting do an important job for the whole company by dedicating their time to wooing leads so that account executives could spend their time and energy solely on closing.
What's an appointment setter? Appointment setters, also referred to as Business Development Representatives (BDRs) and Sales Development Reps (SDRs), are focused on generating and courting leads rather than selling to them right away.
What do appointment setters do? The exact volume of responsibilities varies, but in general, appointment setters research, identify, and warm up new leads through email, social media, and phone calls, and set quality meetings and appointments.
Most often, appointment setters work to achieve their monthly quotas of successful meetings arranged between qualified leads and account executives. Sometimes, their success is measured by the number of qualified leads they generate rather than meetings scheduled.
What skills do appointment setters need? Before setting an appointment, an SDR needs to know the product or service the company sells, get the knack of relevant technology, and have superb empathy and critical thinking. Here are some of the hard and soft skills we believe are essential for high-performing appointment setters in all companies:
Knowing your product and services and all additional information like case studies, etc.

Understanding the buyer journey and all relevant elements of sales development.

Adopting a consistent sales methodology.

Strong communication skills.

Customer-centric thinking (ability to communicate value, ask relevant questions, active listening, empathy).

Well-versed in using communication channels across the board (email, social media, phone calls, video calls, SMS/MMS, voicemail).

Using advanced marketing, sales software, and lead generation tools.
Appointment setting process
Skills are not enough for setting appointments efficiently and with high performance. A well-structured appointment setting process centers on data and developed procedures.
Data-driven appointment setting. To make prospecting targeted, appointment setters align lead research with companies' established Ideal Customer Profiles (ICPs) and defined benchmarks. Even before an appointment setter reaches out and makes the first touchpoint, a prospect must be identified as a qualified lead, using:
Firmographic data (industry, company size, location).

Personal data (role in the company, decision-maker status).

Potential interest in the product and solution.

Affordability and budget consideration.

Timeliness of the offer.

Triggered actions (a prospect visits a company's site, attends a webinar, fills out a form, engages with online chatbot, etc.)

Leads' preferred channels of communication.
Appointment setting procedures. Generally, SDRs know how to get appointments in sales via any communication channel, depending on where a potential client is more likely to respond.
How to book meetings through email? Using the cold email technique doesn't imply that messaging once is enough and will lead to setting an appointment. Instead, SDRs create multi-step email sequences to start a conversation with a prospect, identify their pain points, and suggest solutions.
In Season 1, Episode 11 of the Belkins podcast on the role of an SDR in the sales process, Sarah Hicks, Senior Sales Development Representative at Predictable Revenue Inc., shares her best practices in writing cold emails with high open and reply rates:
Personalize it. Social media offers us multiple ways to get to know our prospects better. Go to their LinkedIn pages and see what they like and comment on. Voila – you quickly craft something to the extent, "I saw your comment on outbound marketing being incredibly hard. We do stuff with outbound. Are you interested to learn more?" If you hit a pain point, a prospect will engage.
Keep it short and focused

. The first few emails in the sequence mustn't have more than 2 — 4 sentences. Prospects don't know you; they have no time for a long read. Feed them some relevant pieces of information that can pique their interest.
How to set appointments over the phone? Not all business owners and executives find time to check their inboxes rigorously. To make a connection to such busy people, cold calling is still a working technique. The first-time sales reps prefer setting appointments over the phone scripts. More seasoned SDRs can improvise on the go. Although personalization and keeping it short works out for cold calling, too, setting appointments over the phone also requires:
Preparation

. For excellent results, spend some time looking for direct telephone lines to avoid the gatekeepers and save your time and effort.

Warming up

. If possible, make an introduction through LinkedIn or cold emailing.

Value proposition. Often, cold calling requires SRDs to think on their feet. Be ready for a quick "elevator speech" (when you succinctly explain the benefits of the product) with an emphasis on the value for the client.
In Season 2, Episode 7 of the Belkins podcast on B2B appointment setting, Oliver Kaczor, Sales Development Representative at 1Huddle, shares his appointment setting tips and advises to "Hop on a video and become human." Kaczor says that many executives he reached out to responded better to a 30-second video embedded in the email rather than to a written message. His insight just proves the point: Find what works for you and your potential clients.
Appointment setter software
The tech stack for appointment setting is not limited to scheduling apps and a robust CRM. Depending on the goals, industry, and budget, appointment setting technology can include: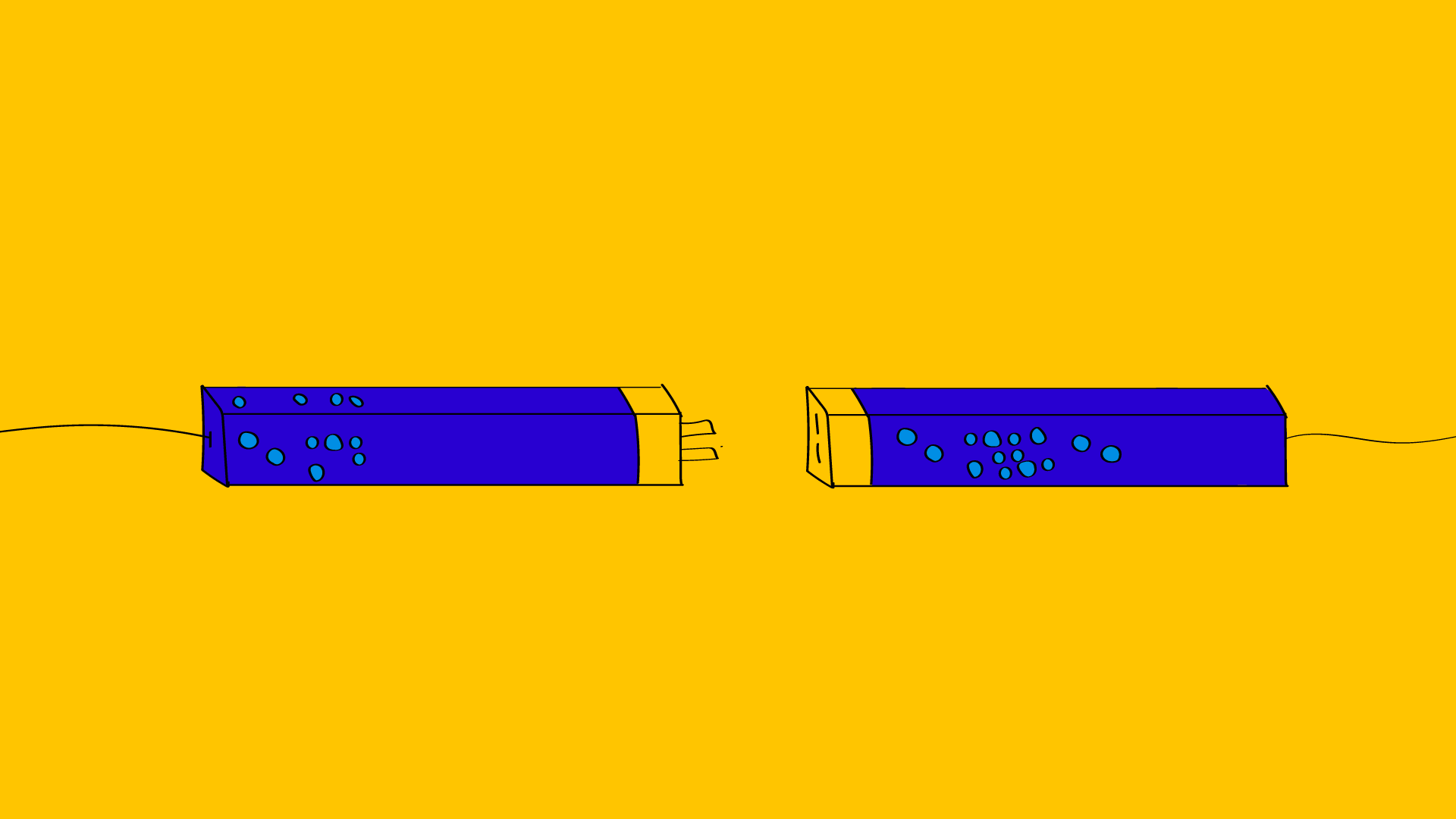 Do's and don'ts of appointment setting
Lead nurturing is contextual in most aspects. A lot depends on the industry, location, a company's size, and even psychological characteristics of the individual on the other side of the phone line or the online space. Based on our lead generation experience, we gathered the most basic and reasonable sales appointment setting tips that should be adapted to your context at all times.
Create a connection first, sell later. Starting with a pitch is bad taste. Another human is reading your email, so be humane and civil to them. Think about how you can show your awareness of their pain points and spark a conversation. Comprehensive research will definitely uncover enough information to craft a hook or two.
Create value rather than sell. Keeping the potential client's value in mind, you can make your email outreach more engaging. Having identified their pain points, invest yourself into resolving them. Even if you have to refer them to a colleague of yours rather than keep nurturing them into a purchase, they will appreciate your decency, and you will win in the long run.
Writing mechanics are important but. There are many recommendations out there stressing the importance of virtually every section of an email. A subject line is important because it determines whether an email gets open or not. The first sentence is extremely important since it determines whether the email is read on or not. The CTA is essential because, otherwise, prospects have no sense of direction.
You take care of every single point in your email, yet your open rates remain low. That's because everything is an exception.
Some SDRs say they use the same subject line over and over again, and it works for them every time. Others claim that placing a CTA in the first sentence works magic. It only means that there are no rules — keep experimenting until you see the result.
Be economic about the space you use. One recommendation never changes: Keep your first email short. Once a connection is established and the potential client engages with you, you can write a bit more than 2 to 4 sentences. But always be mindful about their time. It's better to spread the information you want to share into an email sequence rather than cram all the case studies, statistics, links, and testimonials into one message.
Be agile. Agility is, in fact, one of the most important soft skills for SDRs. You need to be flexible when you craft a message with an eye on the prospect's needs and when you get a 'no.' Respond by creating some value from the prospect: Is this bad timing? A budget thing? Get a reason from them and move them to a different list to get back later.
Mind the time. Good timing may differ from industry to industry. Our SDRs found out that early Sunday evenings work great because many executives get ready for the working week and comb through their inboxes. Others time their outreach according to geographical zones to make their emails drop early in the morning. However, Friday evenings don't work that well for most of us.
Use reminders. Some say it is appropriate to send at least two reminders before a scheduled meeting. Prospects are busy and it is up to you to arrange a meeting and make sure they attend.
Don't be generic. The value of personalization cannot be overemphasized. In B2B sales, prospects usually don't respond to bulk messages with generic lines. Besides, getting little or no response to your outreach damages your deliverability rates and domain health. One of the ways to address this issue is to craft more engaging messages. If you insert at least one sentence about the prospect's interest, the message stops being generic.
Don't use fluff. Remember that emails should be short? If you open your message with throwaway phrases like "I hope you're feeling well" or "I'm sure you're super busy" and close it with "Thanks so much for your time" you already used two-three sentences and said nothing of value and interest. It's a terrible waste.
Don't use shame-inducing language. Some SDRs think it is a working tactic to underline that many of their emails were left unanswered by the prospect. Hoping to use the feeling of guilt or shame doesn't work in B2B sales. Many executives say they delete guilt- or shame-inducing messages right away. Don't try to use negative emotions in general. You don't want to come off as needy and insecure, do you?
Don't reach the wrong person. It's a waste of time and effort to reach out to an SDR or another low-ranking employee with a proposition to buy an expensive piece of technology or service they clearly have no use of. Better to spend more time researching a prospect than to find out later in the process that the individual is not the decision-maker.
Don't waste your time. If a sales team is equipped with a working sales methodology, they are skilled to recognize tire-kickers. Once you realize that a prospect is unwinnable, leave it. There are more leads in your leads database.
Don't use tricks. Some SDRs might find it a good idea to start their first email with a fake "Re:" in the subject line. But many people won't be inclined to start a connection on this dishonest note. A fake referral is also a big no-no.
Don't rely on humor that much. Even though some articles advise adding bits and pieces of comedy to email outbound, it's tricky. There are very few universally funny memes and GIFs. Usually, a shared context is required to appreciate a creative opener or a humorous reference. In most cases, it's risky. Better still, use humor to deal with rejections inside of your team.
Don't be shy to follow up relentlessly. Following up is a great way to deal with no-shows. In some cases, SDRs follow up several times and stop bothering the prospect, realizing the interest is lost or was never there. In some high-profile cases, persistent follow-up throughout a long time will win you a meeting.
When does a company need a B2B appointment setting?
The handful of terms for appointment setters suggests that companies distribute prospecting and nurturing activities differently among their sales teams. For some, it is totally fine to entrust a single SDR with the whole lead generation cycle while others separate sales stages and assign them between BDRs, SDRs, and accountant executives.
However, practice shows that there are several situations when businesses acknowledge their need for professional B2B appointment setting:
when the product or service is pricey;

when a sales cycle is long.
Both situations are interrelated, as expensive products normally take longer to move prospects along the sales funnel. Also, it is possible that a business needs to scale faster than its resources allow.
Whereas enterprise companies can afford to hire and train all key figures in sales, small- and medium-sized enterprises (SMEs) often save money by outsourcing the prospecting stage.
Outsourcing B2B appointment setting services
Deciding whether one needs to outsource a service or not is easy. Calculate costs and expenses for recruiting and training each member on a sales team, add recurring billing of subscription-based appointment setter software and tools, and some overhead. Compare the total amount to the appointment setting services cost, and you will know your answer.
There are several pricing models B2B appointment setting companies use. The overall principle is: The lower the price, the lower the lead quality. It doesn't mean, however, that a small business will fork over tens of thousands of dollars for high-quality leads. When considering your options, factor in your interests, needs, and budget.
Base monthly fee

. As the most affordable option, a monthly fee pivots on a certain dedicated time and type of service. Additional services are purchased separately.

Activities-based

. This flexible option requires clients to know what works for them and what doesn't. Clients choose from a list of services and modify the list from month to month.

Pay Per Appointment (PPA). The PPA model is highly promising in terms of price-performance ratio. Having paid a fee upfront, businesses receive hand-curated B2B leads.
At that, many appointment setting agencies mix their pricing methods. For example, a business can pay a base monthly fee and a commission for some extra services. Others charge specifically for scheduled appointments or closed deals.
Pay per Appointment: Beware of Tire-Kickers
Tire-kickers are annoying for in-house SDRs as much as for outsourced agencies. Conscientious yet inexperienced sales reps might waste their time connecting to idle prospects who aren't going to buy from them for a number of reasons. Meanwhile, agency appointment setters can fail to read the tire-kickers' intentions and engage with them. As a result, a lot of time is wasted and no meetings are booked.
There are at least three solutions that prevent tire-kickers from capsizing SDRs' sales metrics and performance:
They are a poor ICP fit

. Finding a good customer fit is a prerequisite for high closing rates.

They don't investigate the solution you offer

. B2B buyers are very knowledgeable about what they intend to buy. If a prospect doesn't research your product, most probably, they are not going to buy any time soon.

They don't have the budget

. Whether your prospects cannot afford the product or just don't want to pay, you are wasting your time.
How to pick the best from top B2B appointment setters companies
Businesses that have never outsourced some stages of their lead generation might find it challenging to choose among well-performing appointment setting companies on the market.
On the one hand, reputable review platforms can come in handy. Clutch is the US leading IT, business, and marketing review platform and ranks Belkins second in its annual Top 15 B2B Appointment Setting Companies matrix.
On the other hand, there are tangible criteria of whether an agency will fill your sales funnel with highly qualified leads or not.
Here's what we advise our clients to look for.
Experience in your sector. There are hardly any companies who agree to be guinea pigs for an agency with little experience when their top priority is scaling fast. Therefore, the first recommendation is to look for agencies that have first-hand knowledge of your industry and can prove it through customer testimonials and relevant case studies. Although a customized approach goes a long way, an agency requires industry-specific experience before it can help you.
Transparent metrics. Good lead generation agencies have a consistent appointment setting process and transparency. Before they take your case on, they go in detail about their outreach strategy, technology, and management infrastructure. Also, they request the client's sales scripts and ICPs. Finally, they are transparent about metrics and rigorous in reporting. Outlining each step, top agencies put together comprehensive reports and make necessary adjustments upon receiving feedback.
Promises. In fact, it is quite difficult to ensure results in complex B2B selling. Top agencies try to walk the fine line between delivering the results and doing it with high quality in mind. That is why they keep their focus on quality rather than quantity. They also beware of promises and adjust their strategy according to the changing lead nurturing landscape and new data.
Technology. As there is a transition between appointment setters who hand over the results of their work to closers who take on nurtured leads, a CRM integration is certainly required. Ask an agency about their CRM and make sure it integrates with yours.
Cost. Budget considerations are not the last on your list. It would be a shame to get into a long negotiation process to find out in the end that the pricing model will cost you the biggest share of your budget. Raise this issue early on.
Building an appointment setting team
As you can see, appointment setting is more than just making a phone call or writing an email. It requires a set of skills, resources, and technology. Some companies make use of their in-house sales force and don't even entertain the idea of outsourcing their lead-generation activities. But once you realize that your inside sales team is not enough, finding a good B2B appointment setting service can get challenging.
As a seasoned B2B lead generation agency, Belkins can help you make your sales team the most sophisticated and efficient. If you are looking for an appointment setting company, reach out to our team for a consultation.