Is there anyone who isn't entirely fond of the holiday season? This joyous time of the year is filled with gifts and special holiday discounts. However, while B2C companies take advantage of the period, many B2B brands – not so much. The fact is that the end of the year is the perfect time for most enterprises to evaluate their success and plan the next year without much purchasing. If you want to make out of it like a champion, then you should take the notion of holiday marketing seriously.
What is holiday marketing?
Holidays are the most wonderful time of year, and everyone loves them. That is the time when Black Friday and Cyber Monday sales come into play and allow people to purchase things they have been dreaming about for a while. Of course, the easiest way to let the customers know that the discounts are up is to refer to holiday marketing and raise brand awareness among the masses.
Why do B2B companies need holiday marketing?
One of the main things that any B2B business manager should realize is the fact that holiday marketing strategies aren't designed to help get sales leads or make the customers behave differently. Instead, these marketing campaigns define the right approach toward your future sales.
While most clients are rushing through holiday season offers, B2B brands can start attracting the attention of their potential clients so that when the new year begins, they are placed ahead of the competition.
To put it simply, by using effective holiday marketing, you let the decision-makers from various spheres and enterprises note your presence and offers available. Moreover, most companies start to plan their future investments by the end of the year so that the beginning of the next one will be most prolific for you. Thus, you can treat it as a long-term business lead generation.
Trending holiday marketing strategies
Holiday marketing strategies are designed to help your team work on long-term perspectives. There are countless approaches that B2B brands are known to use, but we will mention the most effective ideas for B2B companies.
Shifted timing marketing strategy
Depending upon the time of year, your target audience may work according to different schedules. Some small businesses may work longer during the holiday season, while others can cut on their working hours. Whether these are existing clients or new customers that you are trying your holiday marketing emails on, you should ensure that they not only reach the recipients but assist in solving various issues and raise brand awareness.
Let's assume that your clientele decides to extend their working hours. Your B2B sales process should adapt to it and take advantage of the opportunity. Instead of reaching out to your customer base at regular working hours, the right time to send a useful piece of your content would be a little later than usual. In case you wonder, what is the point of the delay? The answer is simple. A targeted enterprise may put a lot of hard work into trying to satisfy all the users at the same time. Some of your marketing campaigns will give a company an idea that can help them solve some matters that they deal with currently.
Should your target market cut on its working hours, the shift to busy hours instead of normal working hours during the holiday season will add up to the same marketing strategy mentioned above, which results in long-term brand awareness and future revenue. Let alone growth in customer flow.
Personalized holiday marketing strategy
People love holidays for various reasons. However, the holiday season is that time when everyone gets overly joyous, excited, and sentimental. There is no better time to send a personalized marketing email than during the holidays. Should you choose email marketing as your primary mean of communication with the clientele, it would help if you try to connect with each customer on a deeper level.
There are a few examples of holiday marketing that can help you achieve the preset goals, no worse than any popular B2B lead generation services:
Send a

holiday message

that shows your gratitude for them being a loyal and valuable client.

Wish your client

happy holidays

in a manner that is most peculiar and related to your company.

Work on a unique

holiday video

or any other type of content to show your individual approach to all the customers.

Share some customs and traditions that you value as a part of your

holiday-themed content

with the users.
These are just a few examples to point you in the right direction. They are, by no means, the only components in your holiday marketing campaigns to put to use.
Successful B2B marketing depends upon how well you know your target market.
Thus – the sky is the limit when it comes to holiday season wishes. Yet, such an approach will build the bond between you that will keep paying off as long as you keep it attached and working.
Long-term marketing campaigns
If you think that the B2B sales process is designed to bring in immediate results, you are new to the field. When compared to B2C companies, B2B businesses need to put in a little extra thought and effort into the process, and here's why.
First things first, the holiday marketing will start to pay off when the holiday season is long gone. Yet, the holiday-themed content won't trigger user attention after the time of the year is over. This means that you need to come up with other marketing campaigns that will be viewed as a logical extension of your B2B holiday marketing.
The mentioned strategy is too easy to skip on, and many B2B companies make the same mistake. However, such an under-worked approach leads to campaigns that are abandoned too soon to convert more leads and improve the ROI rates.
Social media and B2B holiday marketing campaigns
While you decide to create holiday-themed content for your B2B business, you need to be aware of how to use it to drive traffic of user engagement up. During the holiday season, people are more inclined to share their wonderful time and achievements on social media. They congratulate their loved ones, share vacation photos and gift hunts. Well-experienced in B2B holiday marketing, brands always take advantage of the opportunity and spread their messages all over the platforms so that the target audience has their content in front of them most of the time.
Such useful content may not seem that effective in a short-time perspective since these are not holiday sales like Black Friday or Cyber Monday that trigger immediate attention. However, when the new year starts and many companies seek related to your niche solutions, your holiday marketing will start to pay off ahead of the competition.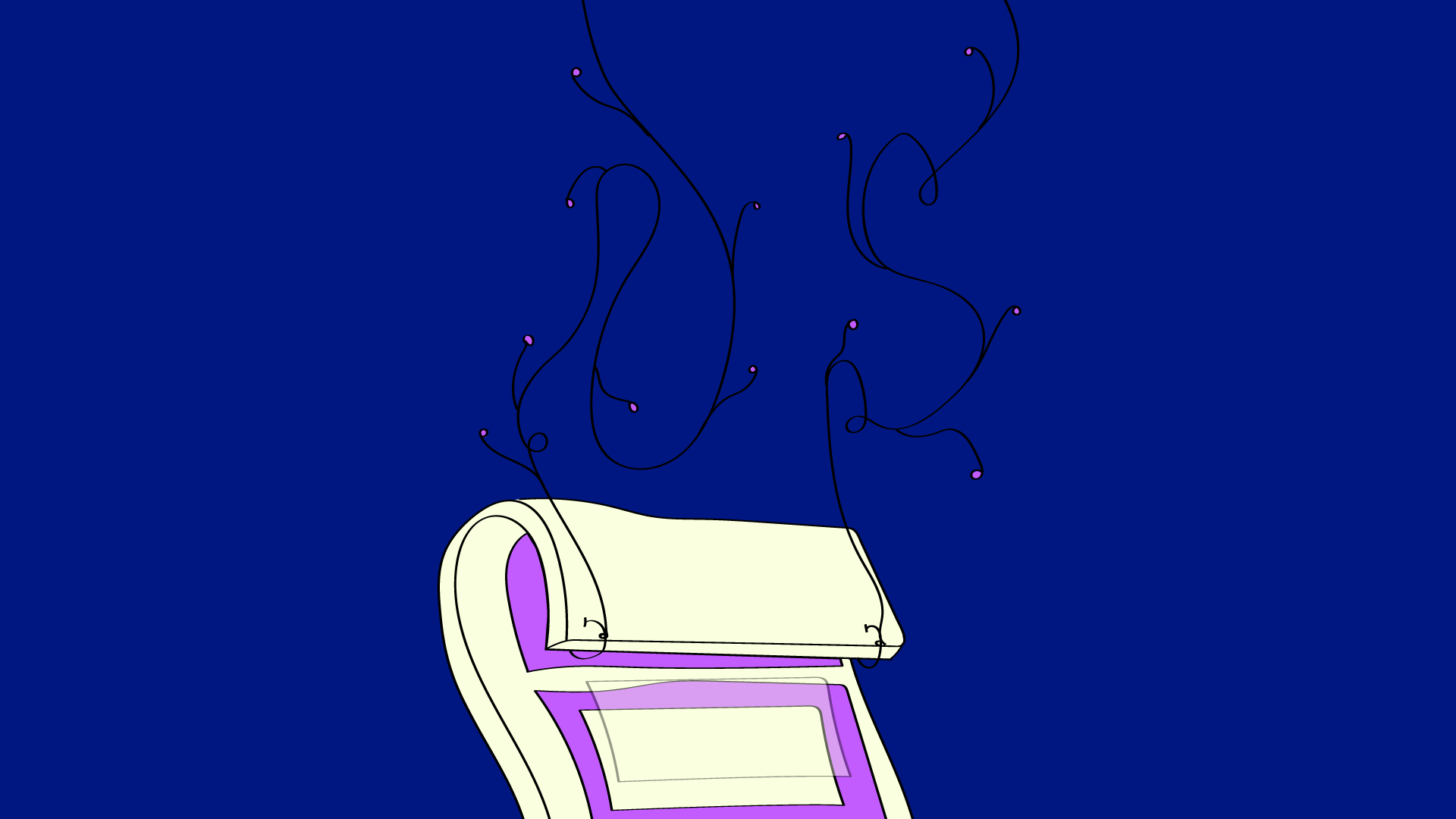 While the increase in interested customers' flow seems like the ultimate benefit of such a practical B2B holiday marketing, it's not the only perk to count on. Most B2B organizations know that social media marketing comes at a relatively low cost, and that is a strategic benefit no one would refuse.
Holiday-themed content marketing strategy
When you think about the first days of Christmas, you can clearly envision how the holiday marketing campaigns would look like. Christmas trees, Santa Clauses, lots of gifts, and snow. Relatively the same goes for the Black Friday and Cyber Monday sales. However, many B2B brands aren't that fun or mass-market enough to be festively advertised, and that is when the holiday-themed issues may come into play.
It is a lot easier to deal with B2B holiday marketing block than you think. The primary thing to do is to view your services the way your customers see them. At times, the business decision-makers feel like they can't connect what they do to the holiday season outside. Yet, you don't have to, since if you do – you don't dive into the clients' perspective. All it takes is to figure out how your product can help users deal with the workload during the busy seasons, and you will be on the right track to effective B2B holiday marketing and producing useful content.
Holiday season workflow update strategy
There is nothing wrong with having a great time while you are still at work. Especially if it is the end of the year that we are talking about. It is one of the best B2B holiday marketing to show the clientele that you are not overly serious and cold, but there is a human and fun side to your business, too.
What does this strategy imply? There are many pillars that a mutually beneficial relationship is built on, but wishing your clients happy holidays in the work letters is never a waste. You don't have to refer to your customers on a first-name basis, but introducing a Christmassy or Halloween-ish layout to your website would serve you well.
A holiday video added to the platform could be a little too much. Decorating the CTA area is another effective solution. Once your clients get to know your brand on a bit more personal level, it will be a lot simpler to finalize their decisions in your favor. The fact is that countless clients claim that they have had the most wonderful time working with companies who aren't afraid of introducing some silliness when it's appropriate and expected. Such an approach ensures that the business isn't driven by a cold calculation of potential income but cares for its users' well-being and positive experience.
'Use or lose' strategy
One of the most understated B2B holiday marketing strategies is a so-called 'use or lose' one. What does the idea imply?
No matter the wonderful time outside, many high-scale companies use the holiday season as a great time to work on the next year's budget.
While the effective marketing in use may get you in on it, you don't have to wait until the next year. If the enterprise has an unused budget at hand, they may lose it in case their decision-makers don't come with an effective venue to spend it on. Thus, this is high time you present your opportunities in front of them in a holiday-themed light to intensify the effect.
The charity strategy
Before the new year comes, it is always an effective strategy to run a charity event to raise awareness. If you have a sponsorship over any charity, you can implement it into your holiday marketing. Holidays are the time of year when people want to share and give, and you can use that to help your business grow. Besides, since it's a charity – it is a win-win opportunity for all the parties involved.
The team-oriented holiday campaign
While you may be the business owner, the team they work for has the tightest bond with their audience. That is why you should let the team members try on the role of decision-makers when it comes to holiday content. They can share their visions, traditions, and other ideas that will be thrown into one big pool of options. Then, after working closely with all of them, you will come up with a marketing strategy that appeals to the customers most.
Summing Up
Most email recipients love to get Black Friday and Cyber Monday sale advertising and offers. However, the fact that you don't have a holiday discount that you should skip on holiday marketing. In the B2B sales niche, the approach triggers generous income when the new year comes. However, it takes time and effort to implement all the marketing tips and strategies on your own.
Should you need professional assistance and the push in the right direction, Belkin's experts are willing to offer a helping hand and capture the holiday momentum that will make the revenue skyrocket!