In 2017, Vladislav Podolyako and Michael Maximoff quit their corporate jobs to work full-time at their startup, generating qualified leads for B2B companies worldwide. "From that moment on, we've seen steady growth," Michael says.
How much have we grown?
"Now it's 150+ employees, 790+ clients, 8M B2B leads, and two dogs in the office to keep us all happy," Vladislav says, explaining his vision of a successful B2B lead generation company.
Coming from a similar B2B marketing and sales background, Vladislav and Michael realized that they needed strategy, perseverance, and creativity as much as a closely-knit team of high performers. "People before numbers," says Michael. "That's our motto that we apply both to talent retention and work with customers."
The people-before-numbers principle has brought impressive results throughout the mere 5-year period, including the global pandemic's universal challenges and remote work.
Starting from 2019, Clutch, the top ratings and reviews platform for IT, marketing, and business service providers, has included Belkins in its annual ranking of top-performing B2B service providers.
By 2021, Belkins has been known as an international digital marketing agency specializing in B2B lead generation services, appointment setting, improved email deliverability, and influencer marketing on LinkedIn.
How it all started
Five years ago, Vladislav worked in marketing and R&D while Michael was in sales development when they decided to launch a B2B lead generation company. Believing that it was possible to create a transparent business with predictable and scalable growth, they began making their first tentative steps while keeping their full-time jobs.
It took Vladislav and Michael three months to see that their partnership was successful, and they could start scaling their B2B lead generation strategy. Vladislav and Michael quit their jobs and dedicated all their time and energy to their modest B2B lead generation agency.
How Belkins gradually grew into the world's top lead generation company
Today, Belkins boasts over 790 loyal clients, 28K scheduled appointments, 10:1 achieved ROI, and global work with brands from North and South Americas, Europe, and Australia. Belkins' clients come not only from SaaS and IT industries. Energy, Manufacturing, Non-profit, Pharmaceuticals, Construction, Fintech, Advertising and whatnot, Belkins' lead generation strategies and appointment setting services invariably boost email deliverability and open rate up to 100%, bring in an impressive number of appointments, increase conversion and sales from 50%, and improve engagement by 30% to 90%.
Aiming to help their clients achieve 100% performance, Belkins devised their new product, an all-in-one platform for spam testing, Folderly. Having identified email deliverability as one of the most common issues in email marketing, Belkins team set out to improve email performance once and for all.
By using Folderly, all Belkins clients (including the Berkley University of California, Columbus Chamber of Commerce, Texas Association of Business, and many others) have a superb email sending reputation, healthy email lists, and no spam issues.
Our vision and result-oriented business strategy helped drive results for the clients and stay intact through the pandemic, and even keep hiring. Let's see what role talents have played in the company's eight-fold growth and product development.
How it all is structured for the team
As a sales lead generation company with a global reach, Belkins now has offices in Dover, DE, Denver, CO, Cheyenne, WY, and Chicago, IL. We tend to work remotely, especially after the pandemic introduced virtual work. "We have always been supportive of any work patterns that are right for our employees. Any member of our teams can and always could work from home. So we'll continue this arrangement after the pandemic," says Vladislav.
Many have found the work-from-home model lacking human connection, engagement, and office productivity. "To keep up the team spirit during the lockdown, we used to arrange a breakfast on Zoom when we would just shoot the breeze like in the pre-pandemic times," says Vladislav.
"I'm proud to say that we were quick to notice the team's morale souring and came up with something fun to do." Michael is beaming with enthusiasm. "We had our Monthly Camp online and discussed our ups and downs throughout the last 30 days."
2020 was tough for the entire world. But even though Belkins slowed down its growth because of the global pandemic, the company doubled its size and performance. As soon as people got out of lockdowns, many returned to the office, at least for the tasks that require interdependent connection with coworkers. According to the founders, Belkins currently has up to 18 new employees each month. It would be more challenging to onboard them on Zoom.
The company is interested to see all the employees developing professionally and learning new skills. SDRs and researchers regularly have training and development sessions. All the team members have access to corporate Kindle, Coursera, book subscription services, and Internal Learning Wiki and e-Library. Each employee now has an individual development plan and mentorship from a team leader and some seniors.
"Our talents are pivotal to our success with clients," Michael explains why they are so focused on equipping the workforce with the necessary skills and maintaining intangible motivation and desire to perform. "We do everything in the customer's favor. But we as founders want to make sure that we provide the environment for the team to excel. Hence, the hybrid working patterns, a comfortable office, perks, additional training, resources, and so on. We want our people to feel comfortable and be focused on the job at hand."
How it all is structured for customers
At Belkins, working with customers goes in four directions.
1. Lead Generation & Research
As a renowned lead generation company, Belkins is helping clients with the top of their sales funnels by building robust sales pipelines, running B2B marketing campaigns, and capturing lead data. Curating lead generation research manually and researching for missing data points, Belkins experts enrich the client's lead lists. From lead research to high-quality lead list building, Belkins' lead generation services always keep the client's Ideal Customer Profile in mind.

2. Appointment Setting to Boost the Lead Generation Process
Setting an appointment is the last step before making a deal. Belkins' lead generation process ends with booking their clients' calendars with qualified appointments. Only the business leads that match the ICP pass the test and are handed over to closers.

3. Email Deliverability Issues Fixed by Lead Generation Specialists
Belkins lead generation specialists warm up the clients' inboxes and prevent their emails from getting blacklisted and sent to spam. Email outreach performs better if done properly. The Belkins deliverability consulting team helps the clients optimize their cold email strategy and improve their conversion rates.

4. Influencer Marketing on LinkedIn
Closely linked to other lead generation methods, Belkins' Linkedin Influencer Program enables the clients to build brand awareness, establish authority, and generate leads in the world's most popular professional social platform.
From creating lead-centric relevant content to reaching out to qualified leads, Belkins team of marketers, copywriters, and designers add the required personalization to the clients' efforts. Thanks to the Belkins team's expertise, each client can get more than 1,000 LinkedIn connections and 100,000 views per month.

Having worked with 790+ businesses in 25 states and worldwide, Belkins names amongst its clients such companies as Mole Street, Knovio, BrandStar, Born & Bred, Digital Knights, BinarApps, CFGroup, Apex Globe, CitrusAd, BytePitch, Helios Energy, Andersen Lab, Total Office Interior, Fritz.ai, Donorbox, The Columbus Chamber of Commerce, Matchmade, Hampton Roads Economic Development Alliance, Enclave Technologies, KeepTruckin, and Auric Solar.
How it all keeps working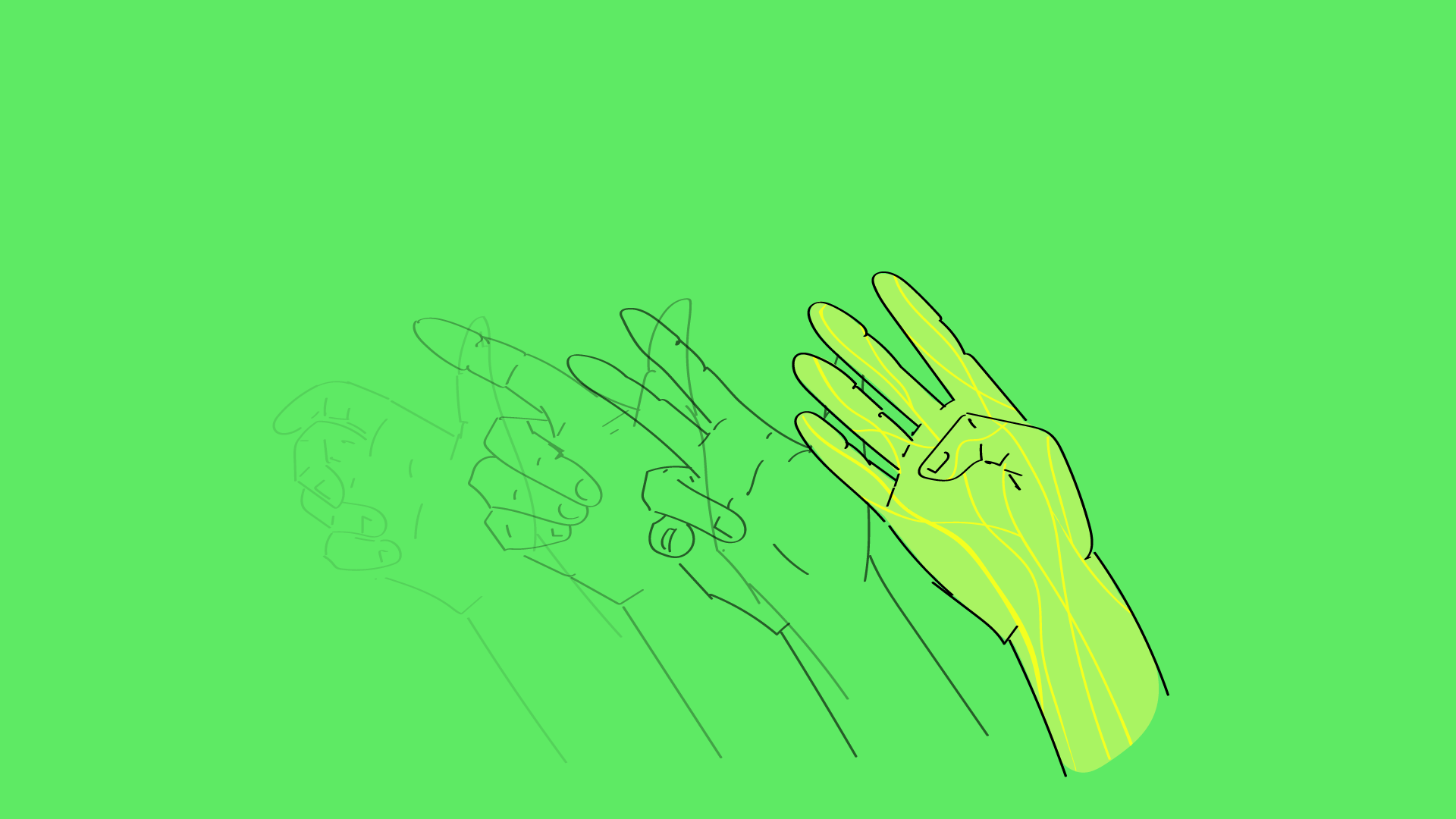 Personal stories are mirrors of the environment people find themselves in. These employee stories vividly show how Belkins builds its workflows customer-wise and how the company cherishes its employees.
Your willingness to grow is even more important than the company's support.
Mira, Head of Email Deliverability Department
"I came to Belkins as a researcher, having zero knowledge about lead research. I learned everything from scratch. One year in, a colleague asked me to help him with email deliverability issues, and I remained on the team. I quickly learned how to set up email sequences and why some emails get labeled as spam while others don't. Soon, I was building onboarding plans for rookies. I firmly believe that career growth largely depends on whether you personally want to grow. In fact, our team's findings and experience laid the groundwork for Folderly, an AI-powered email verification platform that prevents the clients' emails from going to spam."
I'm being assisted in my switch from front-end to full-stack development.
Vlad, Front-End Developer
"I used to work as a freelance web designer where professional growth was lacking by definition. You just do your work for small digital marketing agencies, and that's it. In 2020, I got the Junior Front-End Developer role at Belkins and immediately saw that my hard and soft skills improved. My coding skills became stronger because the team leader and other colleagues always reviewed my code and gave valuable feedback. At Belkins, my learning path has started with NestJS, AI networks, and real-time databases. Then the team leader began assigning me back-end tasks. Now I am learning to become a full-stack developer."
Team spirit is essential in remote work.
Valery, Creative Director
"The company is growing, and there are new faces all the time. Monthly Camp, a mini-office party, helps us meet new people and have monthly wrap-up sessions. About 40 to 50 people attend it, and we get to know each other better, see how the company's doing, and what's going on. At Monthly Camp, Vladislav and Michael always sum up the company's performance. Then, other participants report on something remarkable in their life: Some had a great customer success story, while others started a new training and wanted to share their insights. I made a presentation about photography composition rules. It's awesome when a company encourages its employees to learn something other than work. The company genuinely cares not only about customer experience but also wants to improve your experience as an employee."
Talking to people who won't talk to you is the hardest.
Richard, Sales Executive
"I often have 5 to 6 calls per day. Clients are different. Different mindsets, different moods. I try to pivot on the fly. I always look up the guys I'm about to talk to. Before calling a Liverpool firm, I checked out their social media and news. It was the time of the EFL Championship, and I saw Liverpool beat Southampton. I called and mentioned their victory, and the rest is history. I always read about the countries we deal with to have some facts up my sleeve for an icebreaker. The hardest thing in my role is talking to people who are closed up. They sit in front of the laptop camera with their arms folded, and you feel their skepticism. I try to be emphatic and flexible as they are our clients and our top priority."
How it all performs
Attempting to maintain a competitive advantage, Belkins founders have been building the company's business strategy to remain customer-centric and deliver the highest performance possible. At the same time, many efforts have been made to maintain a reasonable level of work-life balance within the company.
Belkins doesn't want to slow down and rest on its laurels. B2B lead generation firms know that you have to run faster just to stay in the same place.
Belkins always keeps an eye on technological advancements and implements the best-of-breed solutions. Sales gamification, skills improvement, and mentorship, Belkins management is keen on helping the team members flourish in terms of their cognitive exploration and creativity.
If you want to outsource your lead generation to the best lead generation company that builds the top of the sales process and prioritizes long-term relationships with clients, give Belkins a call.