A lot of debates have been started over the subject of autonomous sales teams vs constant supervision. Some people believe that the new way of doing business should be built on the initiative of each team member, not on rules, prohibitions, and surveillance. Other people say that every department should be governed and overseen because this is the only way to maintain productivity — the lack of structure leads to an inevitable collapse.
Naturally, the truth is somewhere in-between. We can't deny that strict business ethics stem from sad scenarios and bad examples. Of course, there should be rules, tasks, and KPIs that all employees should follow.
However, with the emergence of new digital technology, enterprise software, and CRMs business team culture is changing in one way or another. New qualities become a priority, new algorithms settle in, motivating people to start wondering whether it is possible to build a sales team that manages itself and uses all the opportunities and resources to close the month according to its KPIs.
Although Belkins is a relatively young company, we think it's time to share our experience with hiring, task-setting, and motivation techniques that allowed us to build independent teams that understand their goals and drive results.
To illustrate our point, our approach allowed us to increase our team size five-fold to match the constant growth of our tasks and clients. We believe that our insights on the structure and function of our Pre-Sale Department can help you out.
Belkins SDR: The Ideal B2B Sales Team Member Profile
What kind of SDRs are we looking for? In our search, we put the human qualities of our future employees in one line with their professional skills. It's very important to work with a person who has the right personality and is genuinely interested in what we do.
A systematic approach to solving tasks. Our perfect candidates see every issue as a task in need of a solution.
Client-friendly attitude. We value honesty, open-mindedness, and emotional transparency.
Attention to detail. We don't mind if our candidate is more of an introvert than an extrovert and thinks through their every step carefully.
Curiosity. We appreciate it when someone doesn't try to promote themselves during an interview and instead asks questions and is eager to learn more.
Multi-tasking. The candidate should be able to plan every new task and know their priorities.
We target people who can operate both in a team and on their own. The key point of building a self-managed sales team is to ensure that each team member is self-reliant, but at the same time, knows their team and can follow the company's heartbeat. It may sound like too much, but it all depends on how you look and what kind of questions you ask.
Sales Team Member Onboarding and Education
We need around 5 to 10 days to onboard a new SDR. As we were shaping the process of onboarding, we realized that our new employees need to take in a large volume of information and organize it in a way that will keep them aware of all the important details and work productively. Our new SDRs needed assistance with navigating through our process and tasks. At the same time, we wanted our new workers to become independent as soon as possible. Moreover, we wanted them to want to take on new challenges and push things forward.
Our onboarding checklist looks like this:
Preparation stage
Creating a corporate email address, adding the new employee to our communication channels, informing them of their goals, and tasks for the current month.
Preparing the working place and the documents. Signing the trainee agreement. Crafting a personal spreadsheet with KPIs, healthcare, and vacation guidelines.
Issuing an ID card. Introducing the new SDR to the Belkins team.
Day 1
Introducing the SDR to their supervisor.
Studying Belkins' processes and glossary with Belkins Handbook.
Q&A session with the supervisor.
Day 2
Meeting with the supervisor. Outlining goals lead generation for the day.
Completing the assignments in a checklist and checking them with the supervisor.
Q&A session with the supervisor.
How do we benefit from this onboarding?
Our heads of departments don't have to babysit the trainees through every step and can attend to other matters. Meanwhile, the new employees start solving tasks and navigate through the company's work without discomfort. As a result, we save time and don't reduce our productivity each time a new team member enters the work process.
We provide our trainees with a wide range of guides, templates, and company guidelines. All our content is monitored and updated regularly. And our employees are informed about every upgrade. We encourage our new SDRs to contribute to the process by adding their insights or alerting the person in charge of in-house materials whenever there is a need to update the guidelines. Since we're a growing company, our corporate information will be growing, so it's important to keep a keen eye.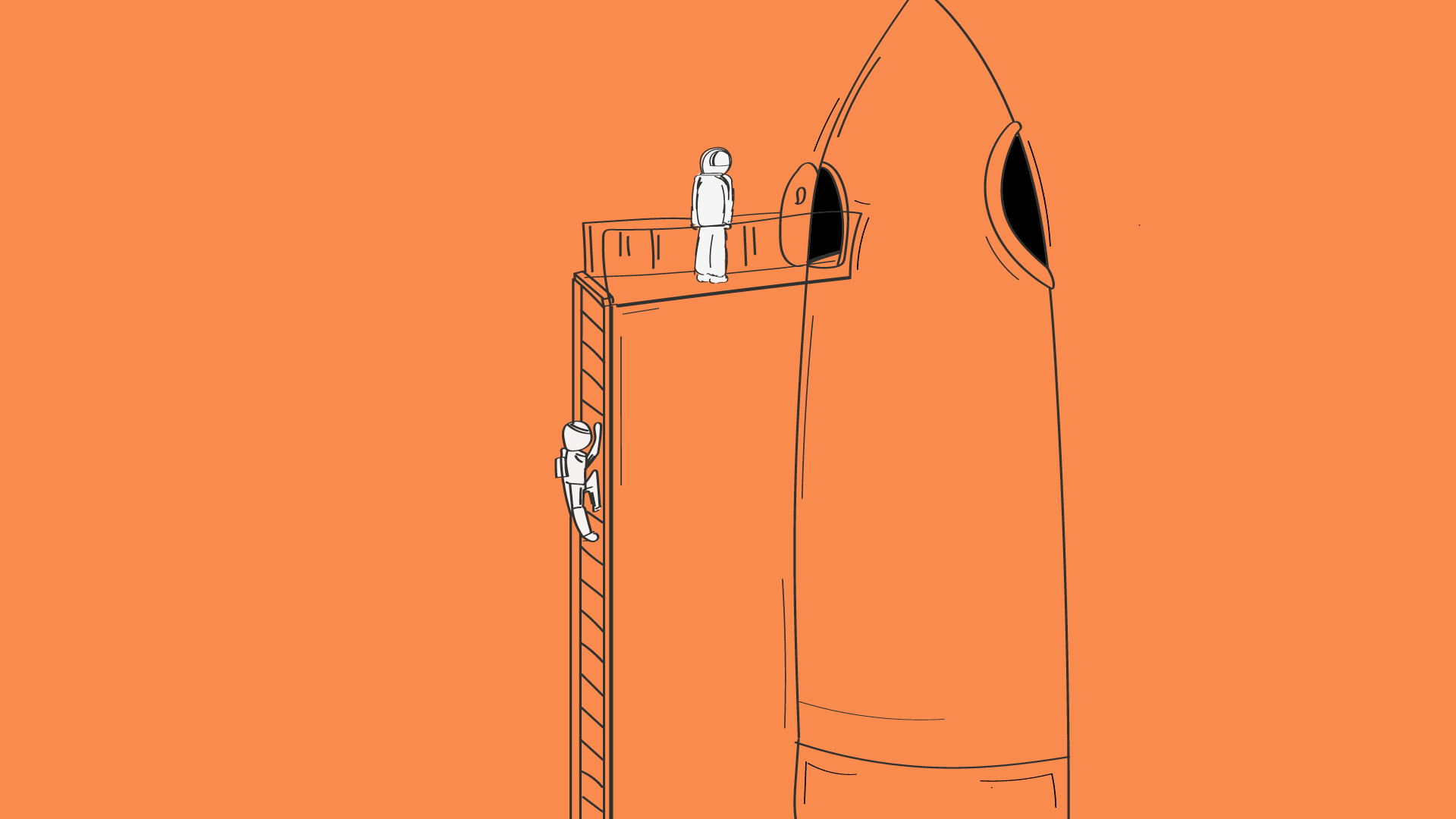 Each task for new SDRs is accompanied by links to relevant materials and practical exercises. By the end of the onboarding, the new employees fill in the onboarding feedback form (so we would know the areas for improvement) and take the test that shows how well the new SDRs know our product and solve tasks. If they pass, they're ready to work with the leads of our customers. If they don't pass, they spend some more time in training before taking the test again.
Team Motivation for B2B Success
We don't treat SDRs as minor jobs. These are the most productive units in B2B sales, so if you are a CEO of a B2B agency, you should do your best to prevent burnout and loss of productivity. The best way to keep teams motivated is to show them the roadmap of their success — and make it real, transparent, and achievable.
To do this, we created individual payment spreadsheets. They are handed over to each employee after their onboarding and include the following data:
Title
Time in the company
Salary (starting with a probationary period)
Bonuses
Extra bonuses (and the tasks the employee should complete to get the bonuses)
Business goals and team goals.
Short FAQ.
Each employee knows how much they earn right now and what they can do to get promoted. Every employee can choose as many additional tasks as they want to increase their monthly income. It's a simple and scalable solution that works, even now after our team size has grown over 75 people.
Quality Assurance to Improve Sales Communication
Aside from the test, there is another QA stage that allows us to monitor the quality and keep our sales teams mostly self-managed. After the probation period is over, the new SDRs receive feedback from the AM and the Head of the Sales Department.
Basics

- Client's success

- Client complexity

- Team contribution

Response frequency

- All new emails from clients must be processed in 3 hours.

- All "Talking", "Positive", "In Progress" emails must be followed up every 3 days.

- All emails without responses must be followed up every 5 days.

- All "Follow Up Later" emails must be added to CRM and followed up by the deadline.

- All sales pipelines over 3 months old must be followed up every 2 weeks.

Response quality

- The unique value proposition must be clear and comprehensible.

- All SDRs must answer all the questions of potential buyers and address all their concerns.

- All emails must be clear and get straight to the point. All templates must follow the guidelines.

Grammar quality

- The email format must be followed.

- The email mustn't have spelling or punctuation mistakes.

Inbox quality

- The inbox must be structured.

- All email conversations must be labeled.

- All spreadsheets must be filled with relevant data.

- All completed conversations must be archived.

- CRM must be properly optimized.

- All outreach campaigns must match the research data.

- All recipients must be organized by the corresponding lists.
That approach provides constant feedback and allows us to improve communication in the Sales Department. We also get a clear view of the weakest and the strongest qualities of each team member. Therefore, we know how to help them improve their skills and grow. In addition, knowing the best qualities of every SDR allows us to select the tasks that would match the skill set of the chosen SDR.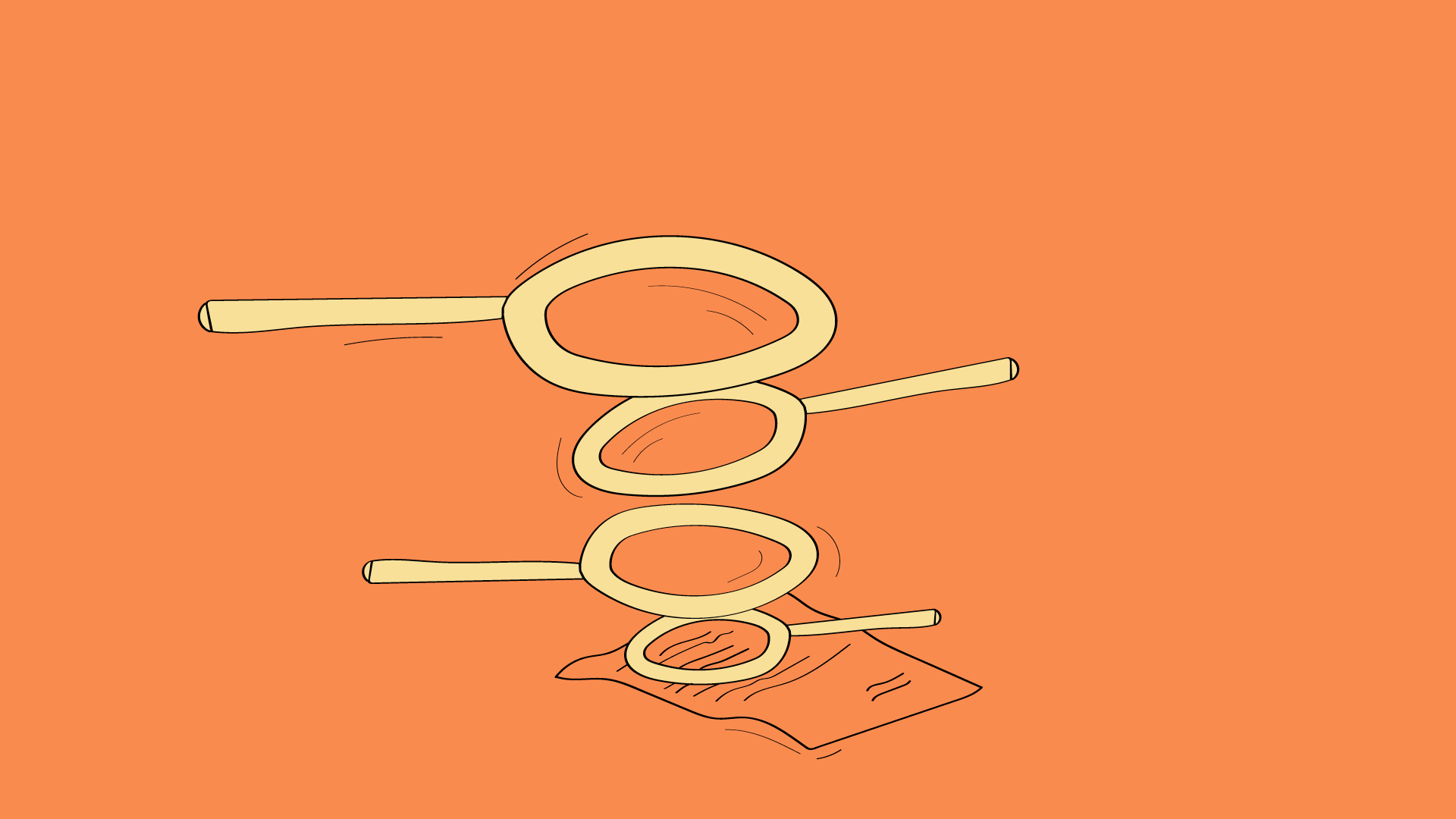 Does it make sense to build an in-house sales team?
As you can see, building a self-managed sales team is not as impossible as it may seem.
However, the question is, when do you need an in-house team? Would it make sense to use a remote team that can bring the same results at a fraction of the in-house team's cost?
It's a rather complicated issue. We can only speak from our personal experience here.
If your outbound marketing brought results and you want to maximize them, it would be better to hire a remote self-managed team. This way you will save up on hiring, tools, and management and focus on the positive changes.
If you want to test your outbound, don't be in a hurry to hire a team. The testing phase doesn't always drive results. It takes several attempts before you're able to find the right direction. When businesses trust their testing phase to other teams, they want the results right here, right now — and when it doesn't happen, they grow frustrated and give up on both their outbound efforts and the idea of working with outsourcing companies.
So, this is how things are done at Belkins. If you enjoyed this peek behind our B2B curtains or want to suggest a topic, let us know!