Each business owner is aware of how important it is to build an effective B2B marketing funnel and ensure its excellent performance. It facilitates B2B lead generation in case it is well-structured and allows for enhancing the steps in a B2B sales process. Nevertheless, 68% of businesses do not understand how their B2B sales funnel works. What about you — have you analyzed it properly?
Why Should You Analyze Your B2B Marketing Funnel?
Why is it so important to address each stage separately? The fact is, the funnel consists of the consequent steps that prospects take and ends up in making a purchase. As long as it illustrates the path your leads take, analyzing its elements makes it possible to find the parts that don't work properly. For instance, if you see that many website visitors tend to drop out in a particular place, it's a sign that it is time to optimize it. If you want to understand your customers' journey better and improve its performance, follow the step-by-step guide we've prepared for you.
B2B Sales Funnel Stages
Most business owners are interested in improving their conversion rates at each stage, which is only possible if they enhance their sales management. We've applied the experience of Belkins' top experts to showcase how to improve the funnel's performance in this step-by-step guide.
First, let's investigate the funnel's core functions:
generating new prospects;

lead nurturing

, qualification, and retention;

booking the

first meeting;

closing the deal.
Depending on the number of functions it performs, it might include three or more stages. The more advanced it is, the higher the chances of converting a random website visitor into a paying customer.
When it comes to building a buyer's journey, it would be ineffective to apply a one-size-fits-all approach. However, the B2B sales funnel stages themselves are permanent (the only thing you can change here is the number of steps.)
Classic Funnel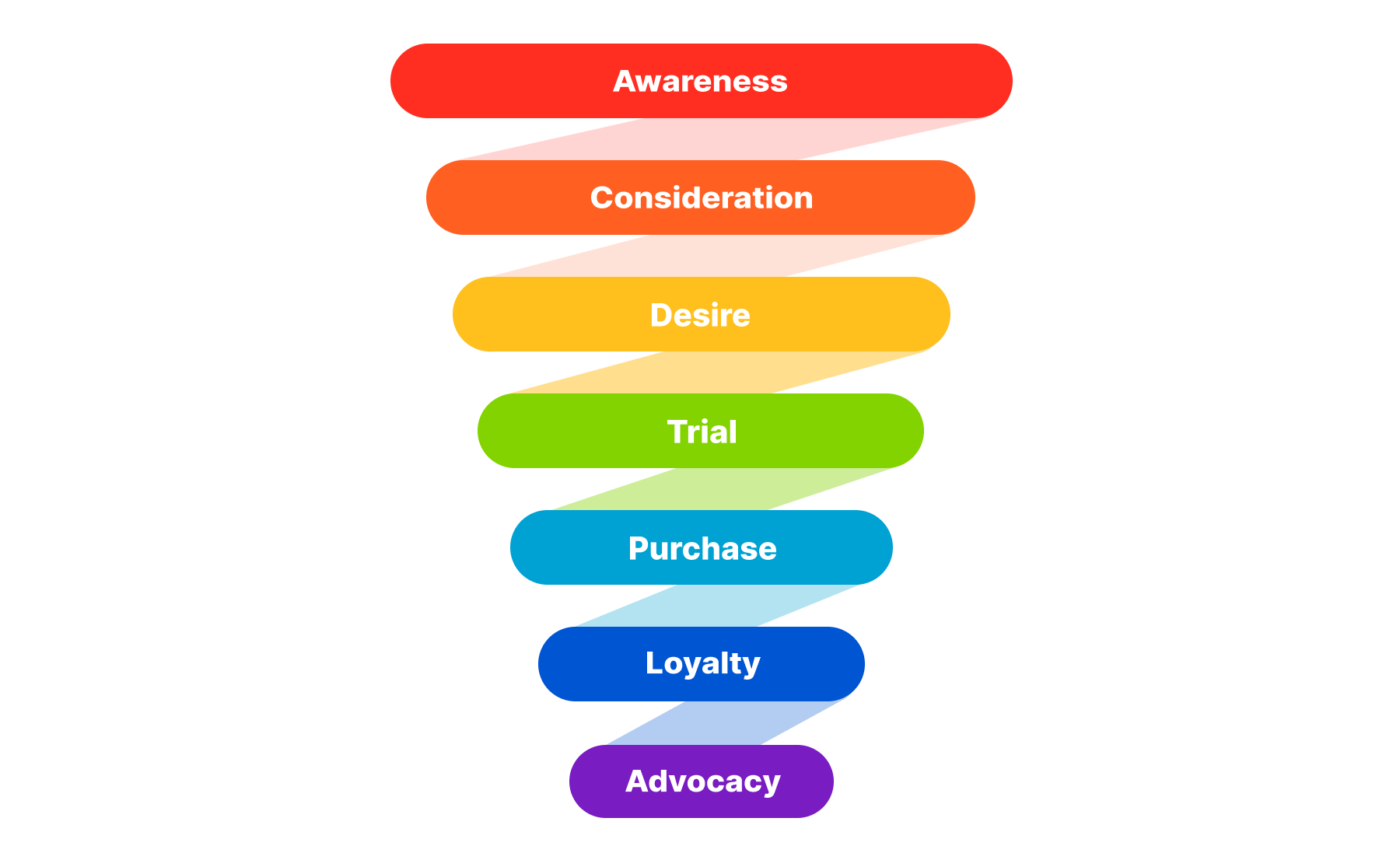 You can exclude a few stages from the aforementioned list or add some steps to tailor the funnel to your specific business needs. It's essential to give it a try and subject it to several revisions if you're not completely satisfied with the results. If you do your "homework" and supply each stage with proper improvements, you will skyrocket your B2B sales process.
Steps of B2B Sales Process
Let's figure out what steps you should take in order to skyrocket your sales process.
Understand Your Ideal Customer
The top-secret of how to provide your funnel with high-quality leads is perfectly understanding who your ideal customer is. Many businesses still have illusions regarding who their ideal customer is, which negatively affects their B2B appointment setting at later stages due to a lack of qualified leads.
Thus, you should study the behavior of your most loyal customers and notice repetitive patterns as well as register their preferences. This knowledge will help you develop the right strategies to target them and succeed with your sales management.
Attract the Right Audience
At first, you'll have to deal with a generic audience coming to your website. This is the top of your funnel where your visitors aren't aware of what your company is or what exactly you offer. They aren't loyal to your brand yet, so you should provide them with an excellent user experience to draw them in. To be more precise, the main purpose at this stage of the sales funnel is to figure out the most optimal way to attract as many qualified leads as possible. You shouldn't also forget about establishing the authority to emphasize how reliable your company is.
Being selective is very important, even though it is just the beginning of the customer's journey. The thing is, not all incoming leads will become your customers (circa 50% will drop out at later stages), so shortlisting them will filter out totally inappropriate prospects. In other words, the earlier you make sure that you're dealing with the people who are interested in your goods or services, the better. If you don't do it, the performance of your funnel will drop, even if you run incredible email campaigns.
Create Top-Quality Content
Did you know that an average customer tends to consume at least five pieces of content to make the final decision? Thus, don't expect quick results — you should produce multiple content types and promote them across several channels to reach a wider audience:
blog posts;

step-by-step guide

s / how-to guides;

Instagram, Facebook, Twitter posts;

infographics;

lead

magnets;

ebooks;

online quizzes, polls, etc.
And remember, your content should educate, motivate and entertain. If you apply these principles, not only will you attract the right people, but you will also succeed in lead nurturing and retention at a different stage of the sales funnel.
According to the statistics, companies that take good care of lead nurturing generate 50% more warm leads, and their sales quota is 9.3% higher.
Make the First Meeting Impeccable
The first meeting can take place at different stages, depending on the structure of your funnel. It does not necessarily imply outside sales and can include an online product presentation, an introductory call, a sales pitch, or another form of interaction. The main thing is to show fantastic performance to build trust with your potential clients. In fact, the first meeting should logically lead to the next stage and encourage your prospects to set up another meeting or convert.
B2B Sales Process: Identify your ideal customer, attract the right people, retain them with useful content, make your first interaction seamless, and proceed with closing the deal.
Essential Elements of a B2B Sales Process
There are crucial elements that you should never omit when it comes to building a progressive sales strategy.
Create Drip Marketing Campaigns
Use email to apply drip marketing and significantly increase the performance of your campaigns. An email drip campaign will not only assist you with attracting and delighting potential clients but also with automating your referral program.
Qualify Leads Properly With Your CRM
Find out if a prospect is sales-ready — compare it to the ideal customer profile and use CRM to make your lead scoring more precise. Not only will your CRM help you identify the right email and other details, but it will also automate most processes that would otherwise take too much time. Your CRM will help you evaluate the prospect's quality based on the specific set of criteria and deal only with high-quality leads.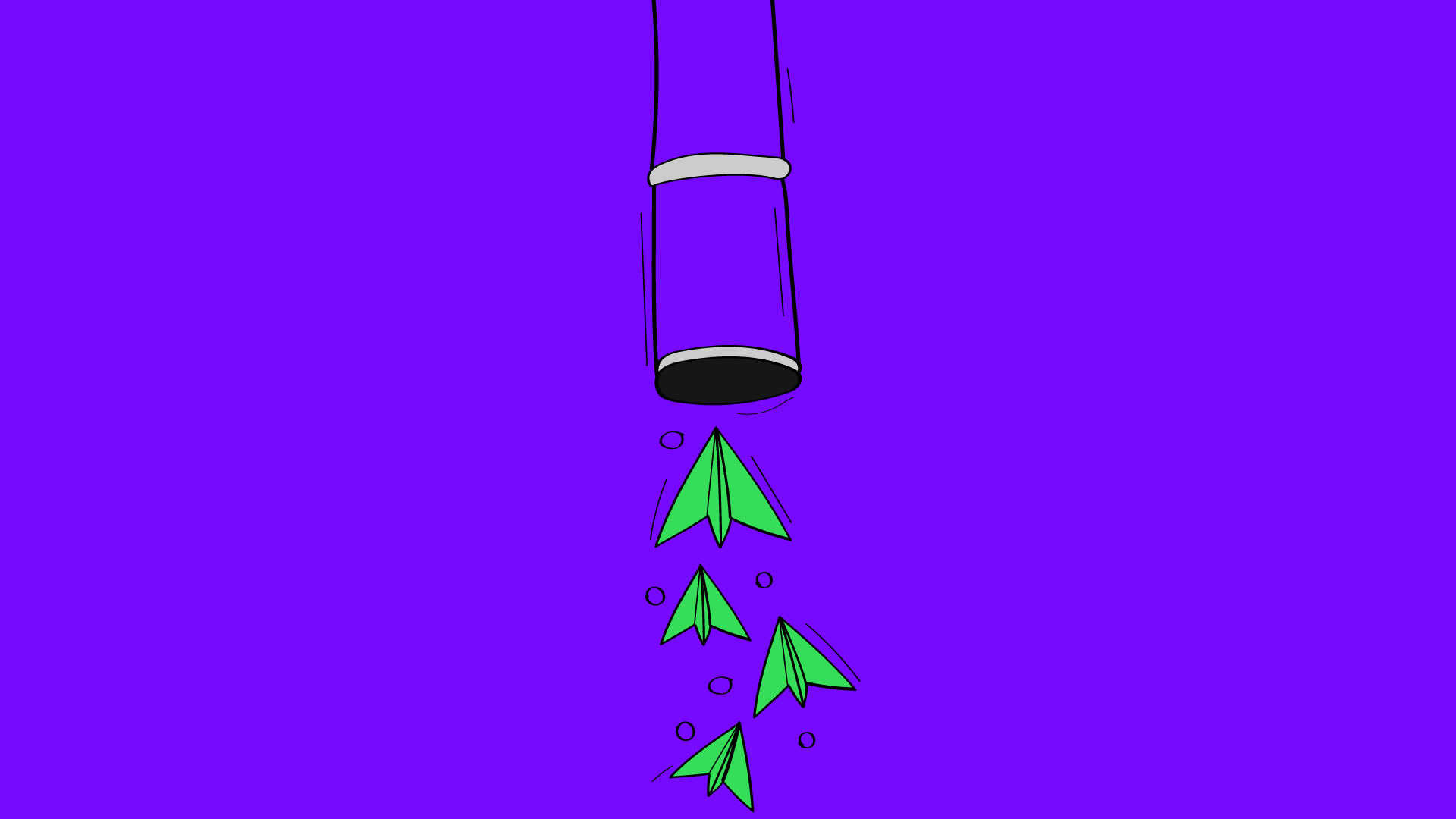 You should never think that your relationship with the customer ends whenever the deal is closed. In fact, you should be adding value to your users all the time so that they want to do business with you again. Thus, provide them with excellent experience and ask them to refer your company to their friends.
According to the statistics, 84% of customers decide to buy from a particular store after their colleague or friend recommended it. The prospects who follow someone's recommendation are from 3 to 5 times more likely to make a purchase than the ones who came from another channel.
Follow the B2B Sales Process Flowchart
This tip is especially relevant for small business owners who are only starting out. Create a flowchart to ensure that your website visitors have a positive experience. Such an approach will guarantee that you won't miss on any important elements and create meaningful interactions with your prospects and clients. Please note that it is possible to create a referral program with the help of your CRM to boost your sales management.
Experiment With Different Approaches
You should not only stay in touch with high-quality leads but also experiment by applying different approaches and providing them with various content types. For instance, you can split-test a few ideas for an email campaign and identify what works best for your audience. Moreover, depending on your B2B and B2C sales process types, you can remove or add several stages to the funnel to improve its performance and scale your business.
To sum up: Launch drip campaigns, use CRM to qualify leads, add value, follow a sales process flowchart, and experiment to enhance your sales process.
Should You Choose Belkins to Boost Your Funnel?
You can outsource your funnel creation to Belkins. By doing so, you will save lots of time and money since you won't have to go through trial and error.
Our experts will ensure a great customer experience right from the start and supply you with awesome leads. Book a call to talk in more detail - we will be happy to assist!