Digital sales and marketing have been the promotion strategy of choice for most businesses for several reasons. Online platforms make it easy for companies to track their sales and marketing campaigns, reach more markets, and drive better results.
B2B sales tools have already helped numerous businesses and can facilitate your online marketing efforts, too. Their application in the sales funnel is unmatched. They are of great help in selling a wide variety of products and services. It is worth noting that they are designed for different phases of the process. For instance, some are used to generate leads, and others are applied to manage customer relationships.
Why do you need sales prospecting tools?
Businesses use sales prospecting tools to streamline their operations. As mentioned earlier, different tools have different applications in the sales funnel. Remember that various aspects of the process can be time-consuming and require effort. Various alternatives available in today's market ensure that sales representatives have all the resources they need to perform their tasks. They make collaboration easy, streamline, and automate tasks.
Using the right solution will help you onboard the right customers. Prospecting solutions will help you benefit from sales intelligence, gather fresh data, and get qualified prospects that you can easily close. Some of the tasks you can get support with include building a prospect list, getting contact details, qualifying your leads, and even engaging them.
Sales automation tools help the manager save time and perform their tasks more efficiently. Such tools provide the team with workflow automation, lead capture, email templates, and lead scoring. With such efficiency, your team members can focus on other areas of marketing.
Benefits of B2B sales promotion tools
Sales promotion tools support the entire process, from prospecting to closing.
1. Increased efficiency
Collectively, these tools increase efficiency in the process. They make tasks easy and allow time-saving through automation. They take away the burden on specific processes, allowing the team to focus on other productive tasks.
2. High-quality leads
The solutions allow businesses to use sales intelligence and data in their operations. The team can work collaboratively on what quality sales leads are, helping the team focus on the leads that are more likely to be converted.
3. Detailed reporting
Effective reporting is essential for high productivity. Being updated with your performance will help you point out the areas of improvement and focus. Reports will help you make better decisions and design more advanced strategies to meet your business goals.
4. Reduced lead conversion time
Prospect conversion time can be significantly reduced with automated solutions. Through the top-notch lead generation and scoring, the team will be able to choose what to focus their attention on. It will also take less time to convert a prospect into a paying customer. You can partner with Belkins for professional support in spotting qualified opportunities.
5. Enhanced relationship with customers
Using a CRM solution will go a long way in nurturing and maintaining customer relationships. With the help of data and sales intelligence, clients can benefit from personalized treatment. You can also automate follow-ups with your customers — this will allow the team to upsell.
6. Increased revenue
Improved efficiency and lead generation will lead to a boost in sales. Innovative solutions will allow the team to focus on leads that are more likely to be converted. Such prioritization supported by sales analytics software will not only boost revenue but also create new business opportunities. Better customer service is also vital for retention.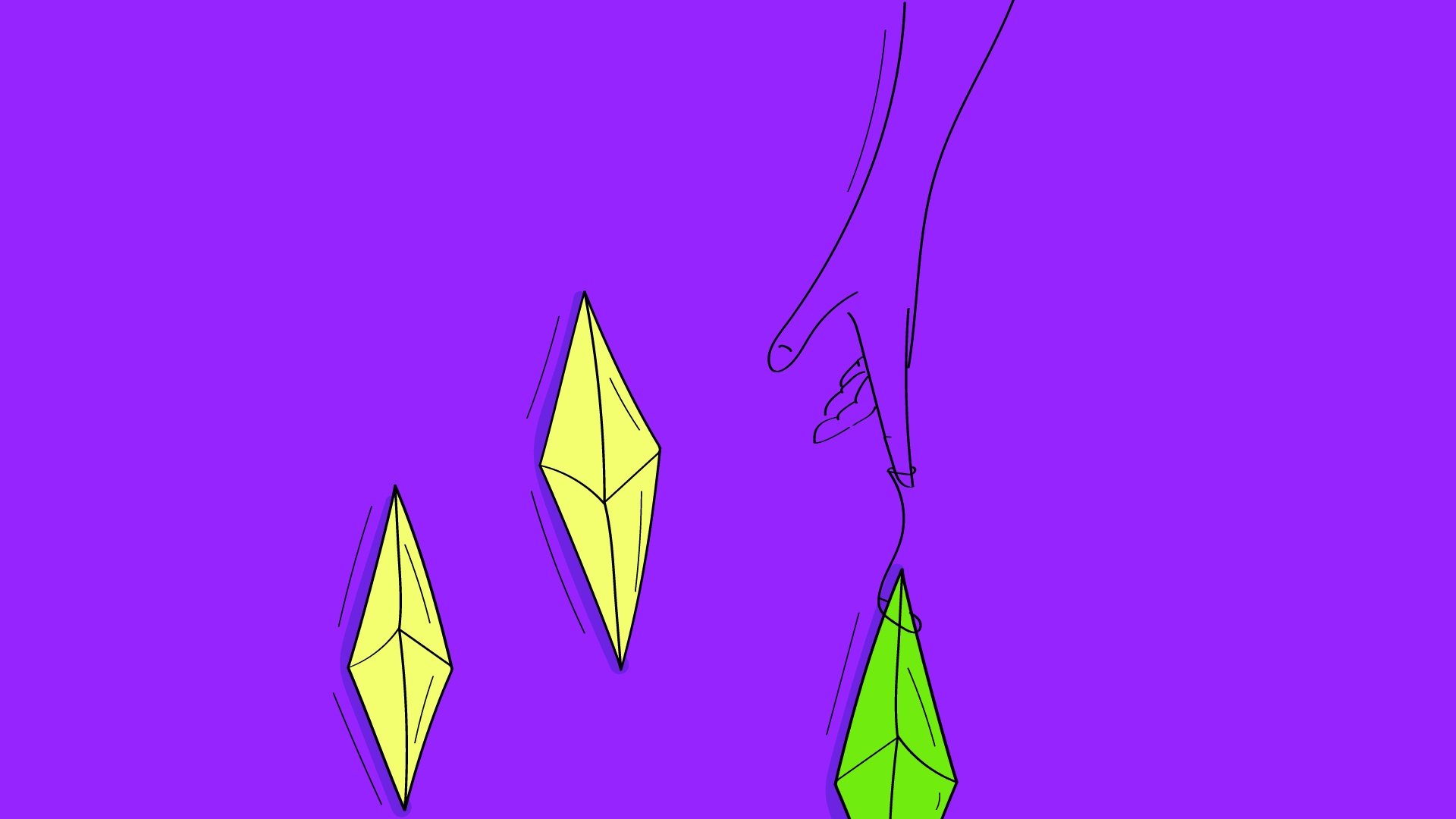 How to select suitable sales automation tools
While sales and marketing software has various benefits for your venture, choosing the right software is critical. Here is how to select the right software.
1. Consider your pain points
The software is designed to address the pain points in your funnel. In other words, productivity will tend to increase in a particular department. If it is data management, then you will need sales analytics software. If you have gaps in your customer service, then you will need CRM software.
There are many alternatives to work with, and it is easy to get confused. The right pick will be a solution that can address your team's pain points. Some of the areas you should be looking at could be sales acceleration, bureaucracy, lack of training, etc.
2. Flexibility
Choose alternatives that are easy to integrate with other solutions in your organization. For instance, CRM sales tools should be compatible with your email management software. When you work with flexible sales management tools, your team will enjoy more functionalities.
More so, the adoption of sales software tools in your organization will be smoother and not interfere with work. It will also save your business time and money as you will not have to invest in hardware to support marketing automation.
3. Scalability
The whole idea of using the software is to enable scalability. As you work towards sales acceleration, you will need a solution that will grow as your business grows. As you convert more people, you will need a solution that will handle the new data. Pick the software that can improve and innovate continually.
Types of instruments your organization needs
1. Reports
Monitoring your performance is critical for the success of your efforts. Sales analytics and reporting software are therefore vital. They will help you with analytics, metrics measurement, tracking performance, and analysis of buying patterns.
2. Sales and marketing automation
With this solution, you will automate some of the repetitive tasks and delegate certain activities. Marketing automation will save you lots of time, giving you the chance to focus on sales acceleration and driving revenue.
3. CRM
CRM software will help you provide outstanding customer service in many ways. For instance, through tracking emails, creating reports, and enhancing your communication.
Top tools for B2B
The best tools will not only help you better manage your processes but also maintain good consumer relationships. Here are some of the top tools for B2B.
1. Lead Connect

The software is ideal for organizations using LinkedIn for lead generation. Lead Connect provides users with great insights that will help them generate quality leads and drive revenue growth.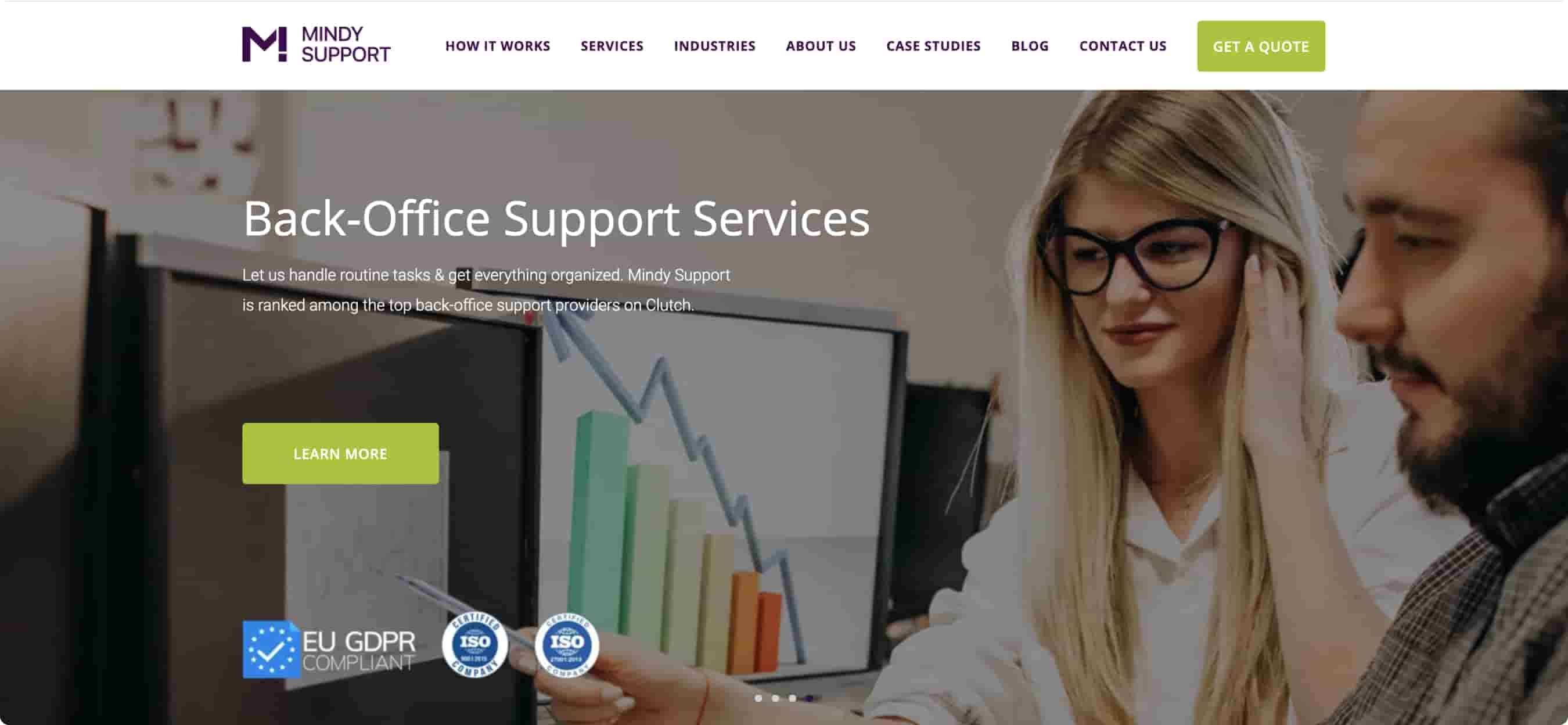 Mindy Support provides customer service, CRM management, SEO, lead generation, and content management.
3. SoPro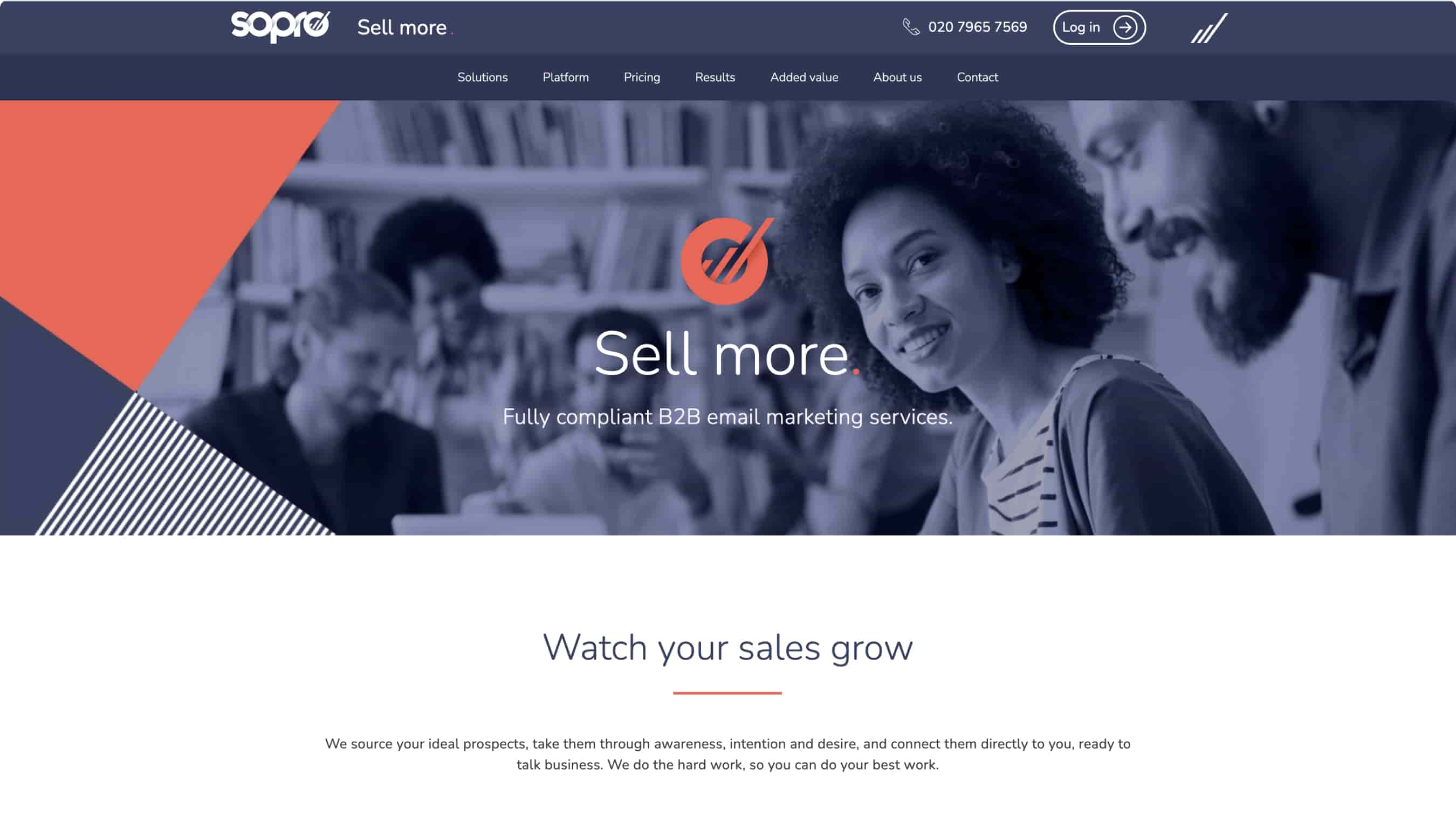 SoPro has a proven track record in lead generation, qualification, and nurturing of leads and communication.
What is more, if you want to grow your business rapidly, try mobile sales tools. They are very convenient as they can be easily accessed via a smartphone or any other device. Moreover, they boost sales productivity as SDRs can make any kind of changes on the go and share the content in an instant.
Have a look at mobile sales tools that are in high demand in today's market:
Try some of those to improve your customer engagement and enjoy a better ROI.
Choose Belkins to Boost Your Sales
There are many decent alternatives when it comes to B2B sales software. While there are numerous options, it is vital to prioritize your needs as an organization, keeping flexibility and scalability in mind. If you urgently need support with lead generation, book a call with Belkins experts — we'll save you lots of time, providing you with high-quality leads and significantly improving your relationships with customers.