The process of hiring, planning, coaching, overseeing, and directing a company's team of SDRs is known as sales management. It includes staff facilitation, as well as creating the objectives, planning the next steps, and streamlining the whole sales process. A manager is supposed to make sure that the team's vision is implemented at each stage of the sales funnel, so they often use modern sales management software to reach the company's ambitious goals.
Indeed, establishing and coordinating the sales process is one of the most critical responsibilities of a sales manager.
These aspects directly influence the company's income, so they should be seamless to bring great results. Thus, if you want to make all your marketing efforts count, find out about the best software for sales management in this article.
What Is a Sales Process?
There's a number of specific activities at every stage of the funnel serving as a roadmap for purchase completion. It starts when sales leads get acquainted with your service for the first time and ends when the deal is closed. It's essential to ensure a seamless transition of prospects throughout your funnel.
If you understand the whole process correctly, it will be easy to adjust your marketing activities accordingly.
Take into consideration your business' specific traits so that the sales process replicates the buyer's journey. You can use the following criterion as an indicator of a well-established process.
If a new SDR gets to know it really fast and has a few or no questions, then it is self-explanatory, meaning that the flow gets through the system without any difficulties. If there are obstacles in your prospects' way, though, you can still improve the flow by applying robust management skills and using sales performance management software.
Sales Management Skills to Achieve Success
Investigate a list of essential skills to guide you through the entire process of funnel enhancement.
Social selling

SRD team motivation

Coaching and mentoring

Hiring and retaining

Relationship nurturing

Pipeline management

Strong analytical skills

Ability to handle stress

Technical skills

Strong ambition

Leadership skills

Commitment to daily responsibilities

Optimism
Go back to this list whenever you need to remind yourself about the qualities of a strong manager to lead the team of SDRs. Also, explore the characteristics of sales performance management software listed below.
The Best Software for Sales Management
Make each B2B sales lead count with sales contact management software, or CRM. Such a system is specifically tailored to making your processes easier. You will be able to get rid of numerous manual tasks that used to take too much of your time, update the contact info, and track closures.
Advantages of Using a Sales Management System
Applying sales CRM has undeniable benefits that we've collected in this section.
Teamwork Facilitation
Use the power of the latest technology to coordinate the work of several departments. It will help your team members easily access the documentation from various locations and devices. As a result, the employees will direct their unanimous efforts towards a common goal. Furthermore, such software will also streamline customer engagement, attracting the attention of the right people. It is also easy to communicate directly with consumers and leads through the platform. Such an approach reduces the need for lengthy meetings while encouraging teams to work together.
Workflow Automation
The best sales management software allows for a high degree of automation, so your SDRs will finally spare time for crucial tasks, such as personalization. For instance, it is possible to use the system in order to create email sequences while the team can concentrate on closing deals. Your staff will have much more time to investigate customer data evaluated by the tool that will supply the team with the relevant charts and graphs that are easy-to-read yet comprehensive.
Up-to-Date Pipeline
It may be difficult for managers to remain on top of sales data without a proper system. The CRM will provide up-to-date information on the status of each lead, allowing them to prioritize their efforts and offer each prospect the attention they truly deserve.
Sales Goals Accomplishment
These systems can be used to keep track of the revenue targets. The platforms assist teams in optimizing their sales process. They increase the likelihood of catching the prospects' attention, as well as the chances of successful closure. The software will help each team member stay organized, never miss any essential information, get access to the files, and share the data with colleagues.
Sales Contact Management Software
How about the examples of the best software for sales management? We've prepared some for you in this section. Hopefully, they will assist you with selecting the most appropriate tool for your business.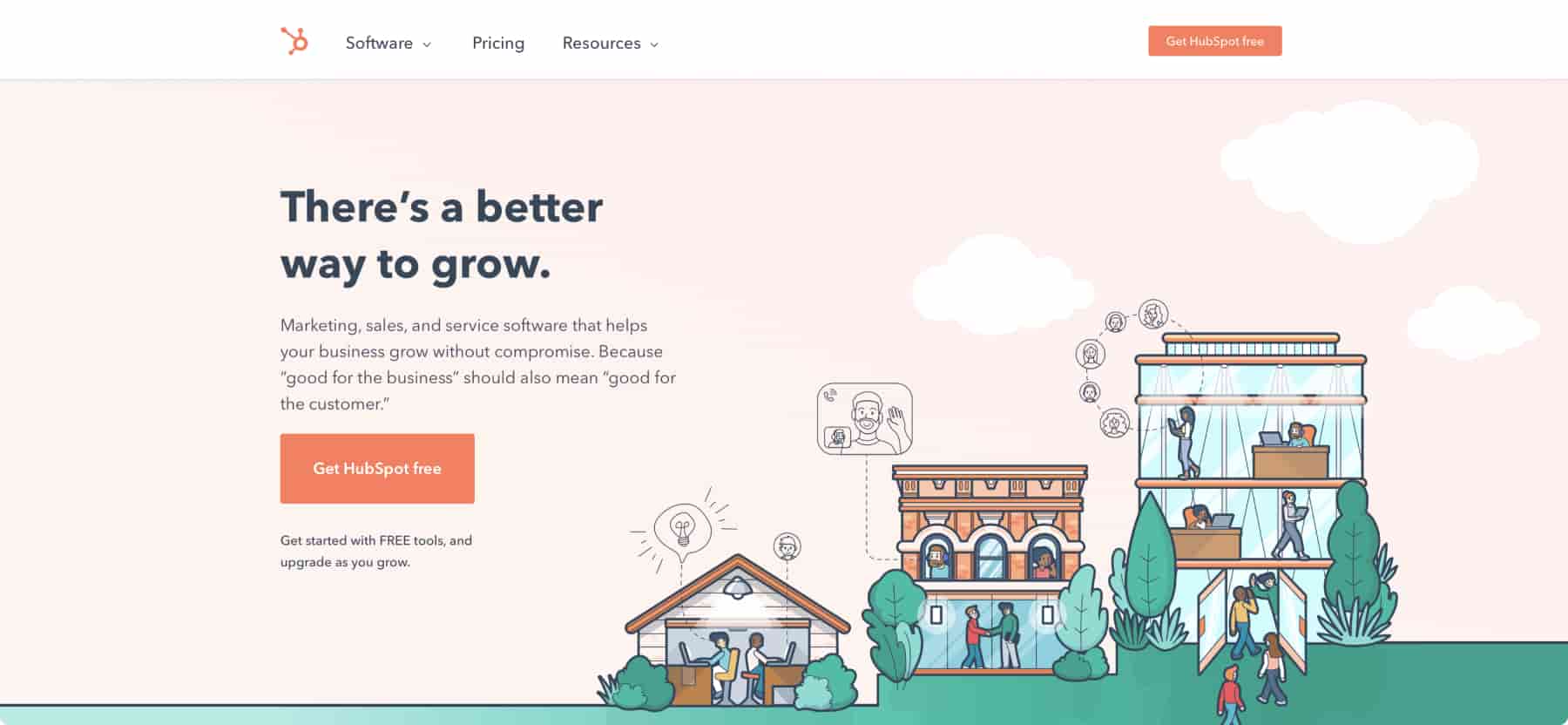 This full-service marketing instrument with free CRM sales management software will boost your traffic and convert visitors. It will automate numerous operations and save lots of time for your staff. Furthermore, it will contribute to your customer interactions, suggesting awesome email content and layouts.
You will also get detailed profit reports, which is especially beneficial for large enterprises. Nevertheless, small companies can also gain profit from using HubSpot, especially given that most of its features are free. It is possible to get a set of add-on tools on this CRM platform for an extra charge, though, to streamline your marketing efforts.

Nutshell is efficient sales lead management software, maximizing team performance and fostering cooperation. The platform enables sales automation and possesses excellent sequencing features that work seamlessly with Gmail, Constant Contact, Outlook, etc.
This tool is versatile and can be utilized in many ways by various kinds of SDRs, such as inbound and outbound sales teams. Unlike most other systems, Nutshell offers an outstanding free live customer experience, unlimited data storage, profound analytics, and detailed reporting. There's also no need to reach out to the platform's contact center to get the necessary upgrades or install add-ons since they come automatically. As for pricing, Nutshell offers Starter and Pro package options to choose from, as well as no-contract pricing.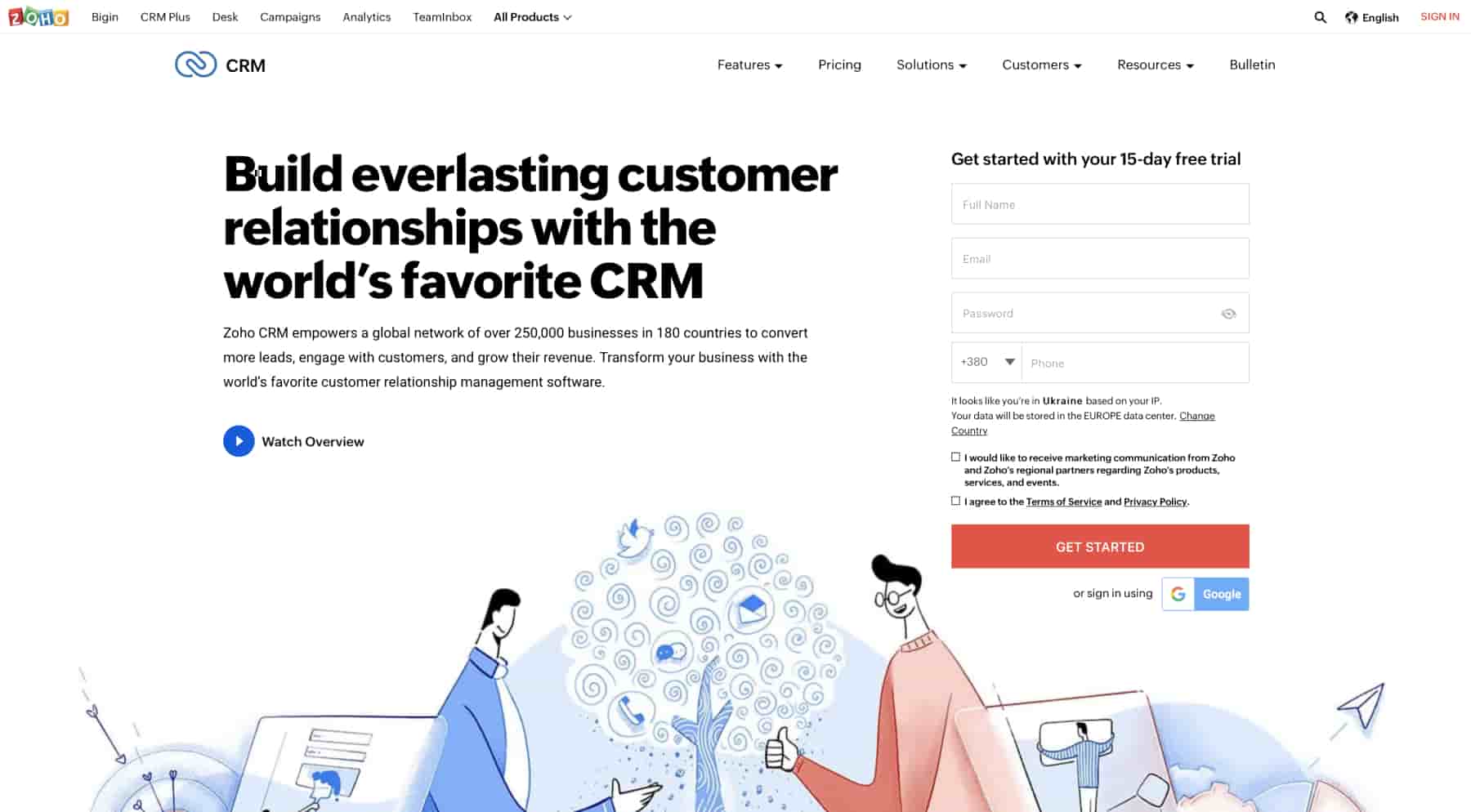 Zoho CRM will ensure an incredible customer experience since it is believed to be an impeccable sales contact management software. First, its CRM system was created to boost conversions, so your firm will experience rapid growth. Second, it is fully automated, allowing for workflow optimization. Moreover, it can be used for forecasting sales.
Zoho has a handy calendar and offers diverse interaction tools to build a solid relationship with your audience. It is also possible to utilize the platform to create campaigns, call your prospects, and track the interactions. There's a free trial option lasting for 15 days for those who want to investigate the tool.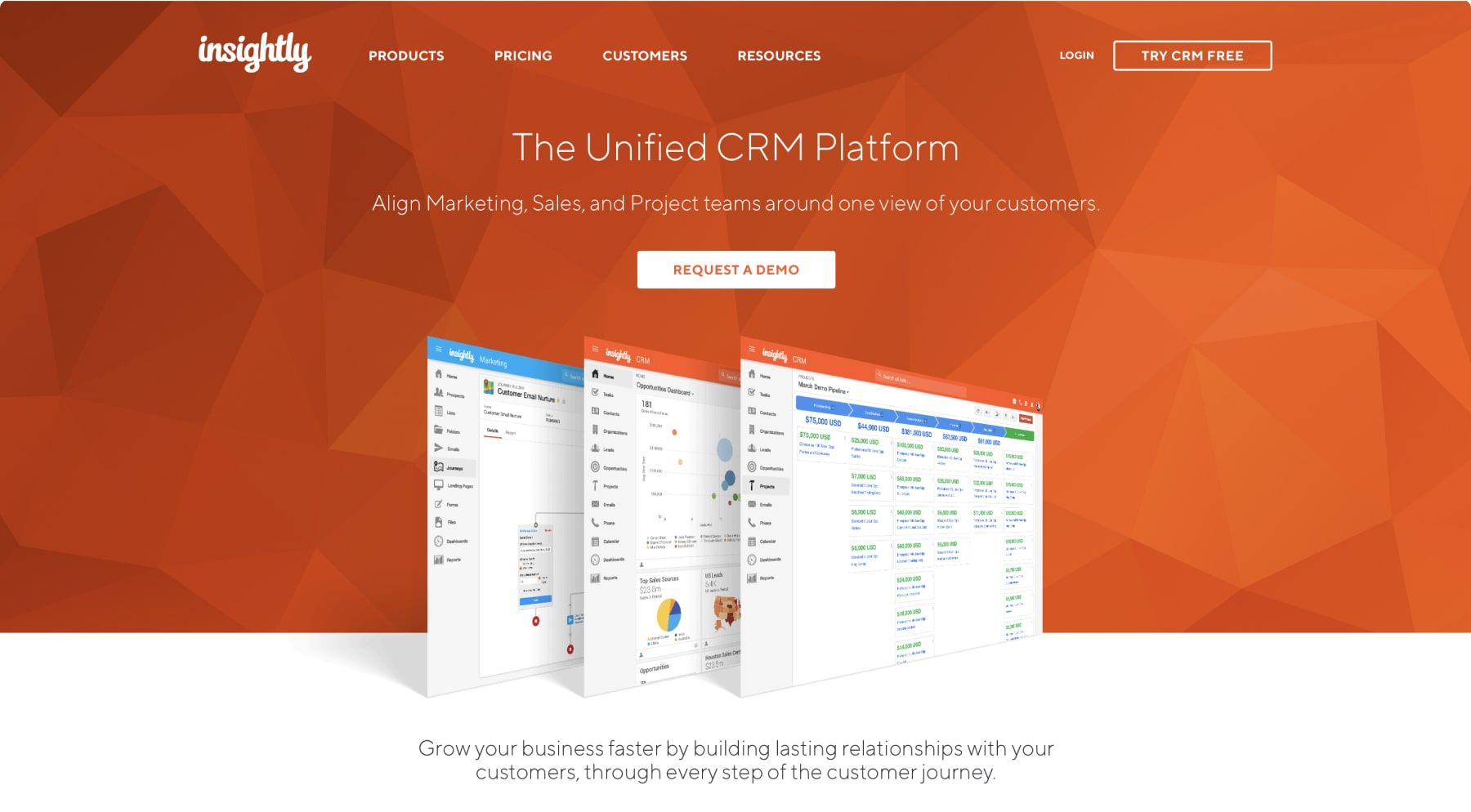 Insightly is sales lead management software aiming to assist you with creating and maintaining all of your business relationships. Your sales data will be safely stored in the same place, and this tool will also help you stay informed about all of the conversations and facilitate the team.
Insightly has a user-friendly, convenient dashboard where you can see analytical data and other important information. This tool is a good choice if you want to enhance lots of crucial aspects of your business. You will also love Insightly's customer support team that is very helpful.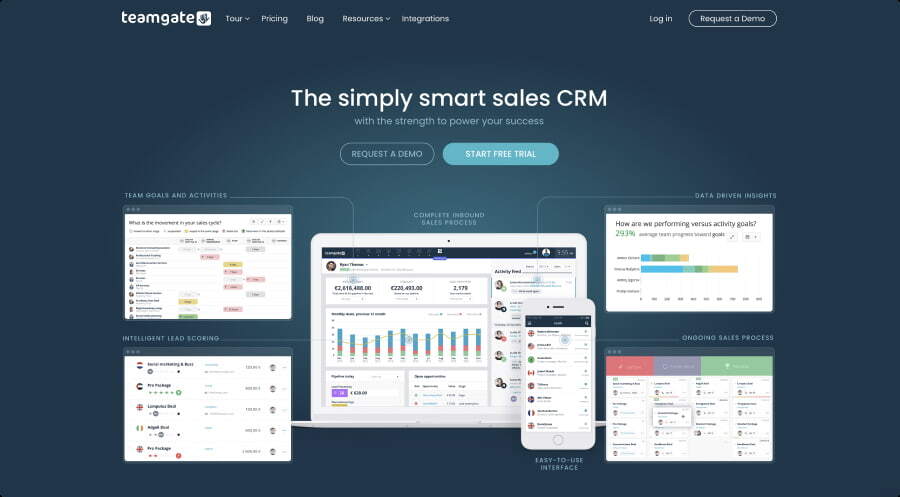 This CRM provides a great customer experience, and most of its features are the same as those of Salesforce. It has been created to facilitate your interactions with clients and prospects. The platform will provide you with lots of data-driven insights and allow you to keep track of ongoing sales processes to keep you informed about the current project status.
Teamgate provides three popular options, such as Beginner, Intermediate, and Expert. Depending on your level of experience, you can select a plan to match your sales targets. The tool is perfectly compatible with MailChimp, Outlook, Google, Slack, etc. You won't also have to address the company's contact center to find out about the pricing policies since they can be accessed on the company's website (Starter, Professional, and Enterprise packages). It is also possible to request a demo to try the platform's features.
As you can see, acquiring modern software can help you make the most out of your marketing efforts and significantly increase your ROI.
At the same time, you can also completely outsource your sales to Belkins professionals. Book a call and let's get to know each other!