As we witnessed the beginning of the pandemic, there was a lot of uncertainty. How long would it last? A month? Months? Years? Hopefully, not decades. Please, don't let it be decades.
The mere perspective of COVID-19 becoming the new normal and affecting our everyday routines was overwhelming. Frightening. So we looked for ways to adapt, activated damage control plans, and held our breath, hoping that the crisis will end soon enough and things will be back to normal. However, the new norm has arrived instead.
A year ago, we spoke about how everything might turn out. Now let's see where we are now.
How did Belkins fare during the pandemic?
Much like everybody else, we experienced a sharp decline. Around 50% of our clients chose to cancel their service packages for upcoming months because they were preoccupied with matters much more important than generating new sales. They were trying to survive and pull their business through the sudden challenge. Our customers from touristic businesses have been dealing with considerable pressure since there was no demand for their equipment, staff, and vehicles during the period of quarantine and lockdowns.
Due to these changes, we had to readjust our way of managing business and finances before the limitations of the pandemic did it for us.
We cut down on our office expenses
We really liked our new office. It was fine, spacious, comfortable, and contributed a lot to our team productivity. We hoped to launch more than one Halloween party within its walls. However, during the outbreak, we had to face the truth — we invested a lot in maintaining our office. From cleaning and supplies to water and electricity bills, to rent fee… All these expenses were manageable during the period of stability. But when we were about to face the unknown, we didn't know whether we would be able to proceed as usual.
Therefore, we focused our investments on the most important areas while switching to working out of the office. Adjusting to working from home was challenging: Our team had to deal with an increased load on the Internet connection, taking calls in spite of the noisy neighbors and trying to carve a place for quietness and productivity in a loud household. Nevertheless, the desire to go on prevailed.
Starting with August 2020, we were able to partially go back to our office lifestyle — at first, we secured a spot for a 10-member team. In a while, we expanded up to 20 spots, and our intention is to keep going.
We reached out to our customers
Remember those zombie virus flicks? Aside from zombies, they often focus on showing how some people go into the dog-eat-dog mode in order to survive. Some people also recollected a more realistic thriller "Contagion" that reflected on ways a new virus strain can affect humanity — and found the resemblance uncanny.
What we learned from these movies is that we're stronger together. Friends and families, clients and vendors, businesses and partners… Sure, the change can be scary, but it shouldn't dissuade you from building and maintaining relationships. The stronger our bond is, the easier it is for us to stand our ground regardless of the challenge.
This is what we did for our clients, especially those who experienced considerable difficulties with adjusting their strategy for COVID-19. We contacted them first, expressing our understanding of their situation. We didn't pressure them into continuing their service packages, but we also persuaded them not to break away from us.
Our alternative was to work on their issues together and find a way out via free consultations, additional research dedicated to finding new areas that could profit from our client's products and services, and building outreach campaigns for new target audiences.
It's worth noting that the majority of our clients across Europe, the UK, and the United States shared our principles of cooperation and communication, introducing new pricing, offers, and service packages for helping companies and businesses that were still getting used to the coronavirus crisis.
We developed new products
There is nothing new about the fact that nothing lasts forever. The demand for your supply will end one day unless you keep spicing things up with innovation. When there is a force majeure or a sudden change, this fact becomes particularly relevant.
Indeed, at the beginning of COVID-19, few businesses were interested in acquiring new sales — as everybody else, they wanted to retain their current customers. We had the experience and the tools to make it happen, so we poured our efforts into finalizing and polishing Folderly, our outreach tool that allowed users to run deliverability tests, check out their domain health and remove potential spam issues before they managed to affect their campaigns.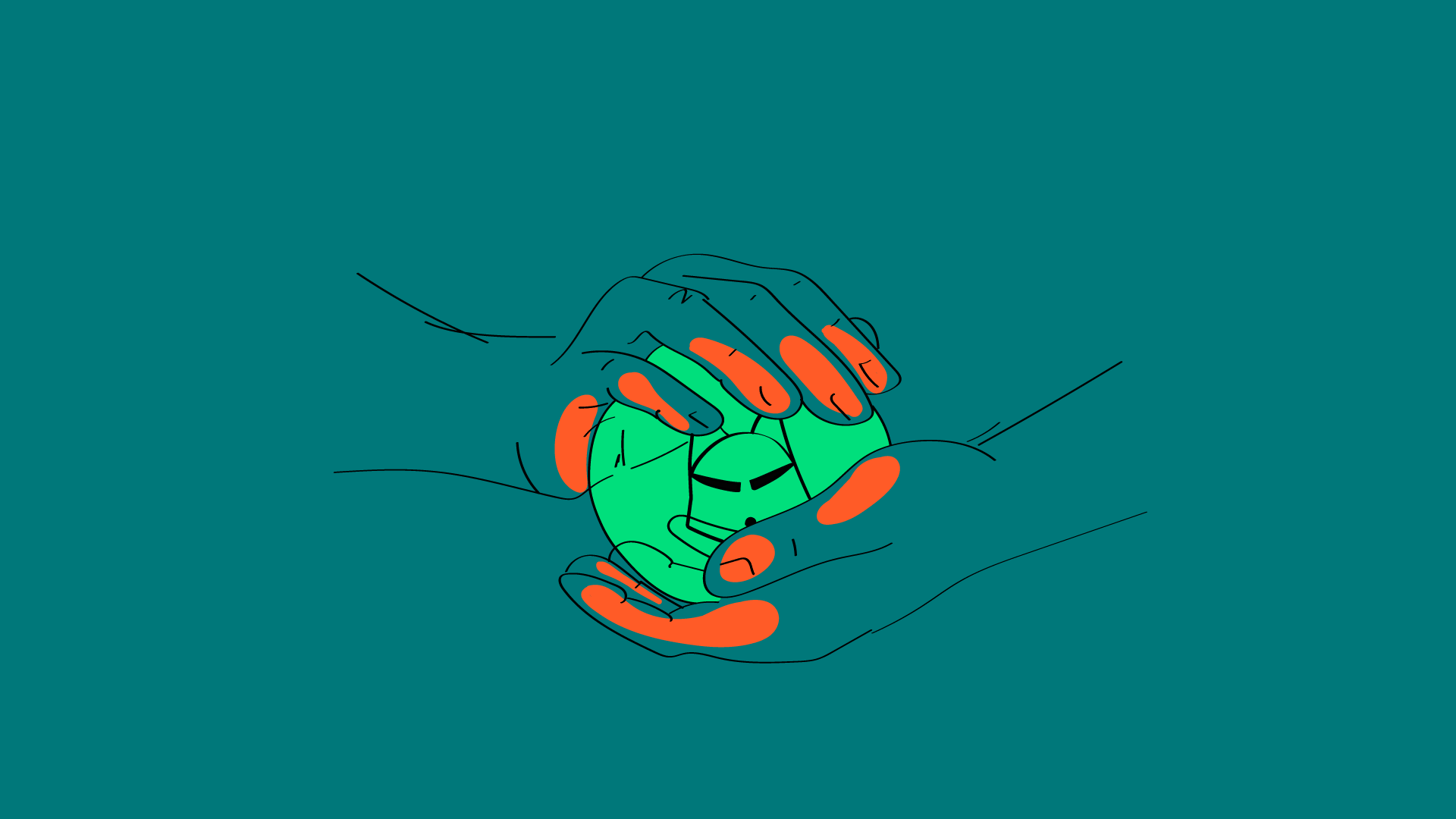 This work bore its fruit. Currently, our Folderly project has 150 active accounts, delivering around 500k USD ARR.
Additionally, we developed extra services on our Belkins website. For example, we made a pricing calculator, letting visitors select only the most essential services as well as the Sales Tools section that provided a detailed overview of companies and agencies helping with sales. Our latest addition was a section with current sales rep positions and sales rep salaries across the United States.
Global changes after COVID-19
Well, enough about us. Let's talk about how the world looks like after a year with enduring coronavirus. McKinsey has been tracking changes in customer behavior and B2B strategies for over a year. Here are the results of this research.
Omnichannel in B2B is here and it's not going away
Omnichannel for B2B customer engagement has become a new norm. According to McKinsey, it's not just a COVID-19 workaround, it's a solid new way of building B2B relationships. Even when in-person interactions started coming back, step-by-step, consumers still prefer to change between F2F meetings, digital self-service opportunities, and remote guidance from sales representatives.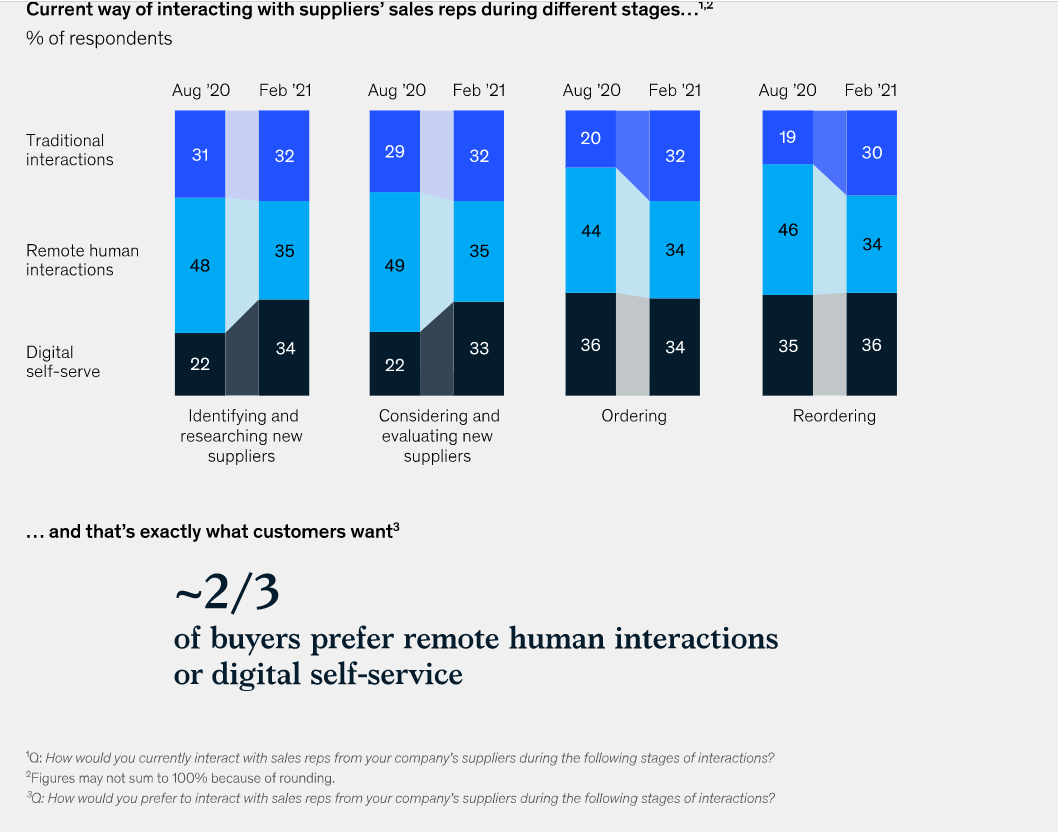 The reason why it happened is that B2B clients got to try out every approach individually. Therefore, they explored the advantage of each channel and found out that they enjoyed all of them equally. Following surveys by McKinsey, up to 83% of B2B leaders admitted omnichannel to be more efficient than a traditional approach. This belief proved to be particularly firm in Spain, China, and South Korea.
From this trend, it's expected that sales models will switch to hybrid, with 64% of B2B companies increasing their number of hybrid sellers.
What does it mean for you?
In case you haven't been paying enough attention to some of your channels, it's high time you started. All kinds of interactions, from video calls, apps, and traditional communication, are valid. All of them can and will deliver prospects. So, make the most out of your marketing teams and your sales representatives to create the most wholesome experiences that meet your prospects' expectations.

Additionally, you have to get ready for a rather painful learning curve

—

it's quite likely that at least a fraction of your team works from home, so reaching out to them and explaining their new course of action may take a while. For some of them, injecting more individuality into all types of B2B communication may lead to additional mental strain, not to mention their time management and getting used to new designs or ways to

humanize your digital demos and proof-of-concept.

Achieving equilibrium between channels is going to be another challenge for you. You'll have to prevent one channel from cannibalizing another and balance your priorities. In our experience, it's all about informativity.

No matter what channel your prospects choose, they must be 100% content with everything they squeeze from it.

Your channels should provide an equal amount of detail and comprehensiveness, never leaving your prospects with the feeling that they're missing something out.
This period is open to new approaches. Major businesses and industry leaders are only getting started with writing new

playbooks.

You can be the one to experiment and introduce innovation.
There is a new demand for resilience
After each economic downturn, there was a common occurrence — strong companies stood their ground, becoming even stronger in the process, while weak companies perished. However, COVID-19 has introduced the new definition of "strong" and "weak".
Last October, McKinsey measured the chance of corporate bankruptcy across 1,500 companies by evaluating them via "Z-score". A high Z-score meant a strong and secure position, while a low score signified impending bankruptcy.
This research outlined the 20% of "emerging resilients", i.e., the companies that managed to improve their Z-Scores in spite of the ongoing recession and even increased their earnings by 5%, while the rest of the companies lost around 19% of their funds. That observation demonstrates that the "resilients" aren't just saving their assets — they are building them up. They seek new opportunities and aren't afraid to continue making deals and managing their resources.
What does it mean to you?
Slow and steady wins the race, but not in this case. If you've managed to retain your income and clients during the outbreak, you can do much, much more than that. Review your M&A opportunities, explore the possibility of developing a new product or service and make a name for yourself as an emerging resilient that everybody wants to work with.

Look for investment opportunities. Global fundraising is still going strong, and there is a way for you to make use of it. For example, right now, private equity firms are dealing with the capital that is yet to be allocated.
The office will never be the same
After the COVID-19 outbreak, the process of switching to remote work has accelerated considerably. According to McKinsey, millions of people changed their working mode overnight. Following this, the McKinsey Global Institute (MGI) expects over 20% of the global workforce to operate in IT, Insurance, and Finance, and they will continue working remotely without sacrificing efficiency. It's worth noting that the world has been moving towards implementing remote work methods before the COVID-19, so right now, experts in these industries are enjoying the benefits of digital transformation.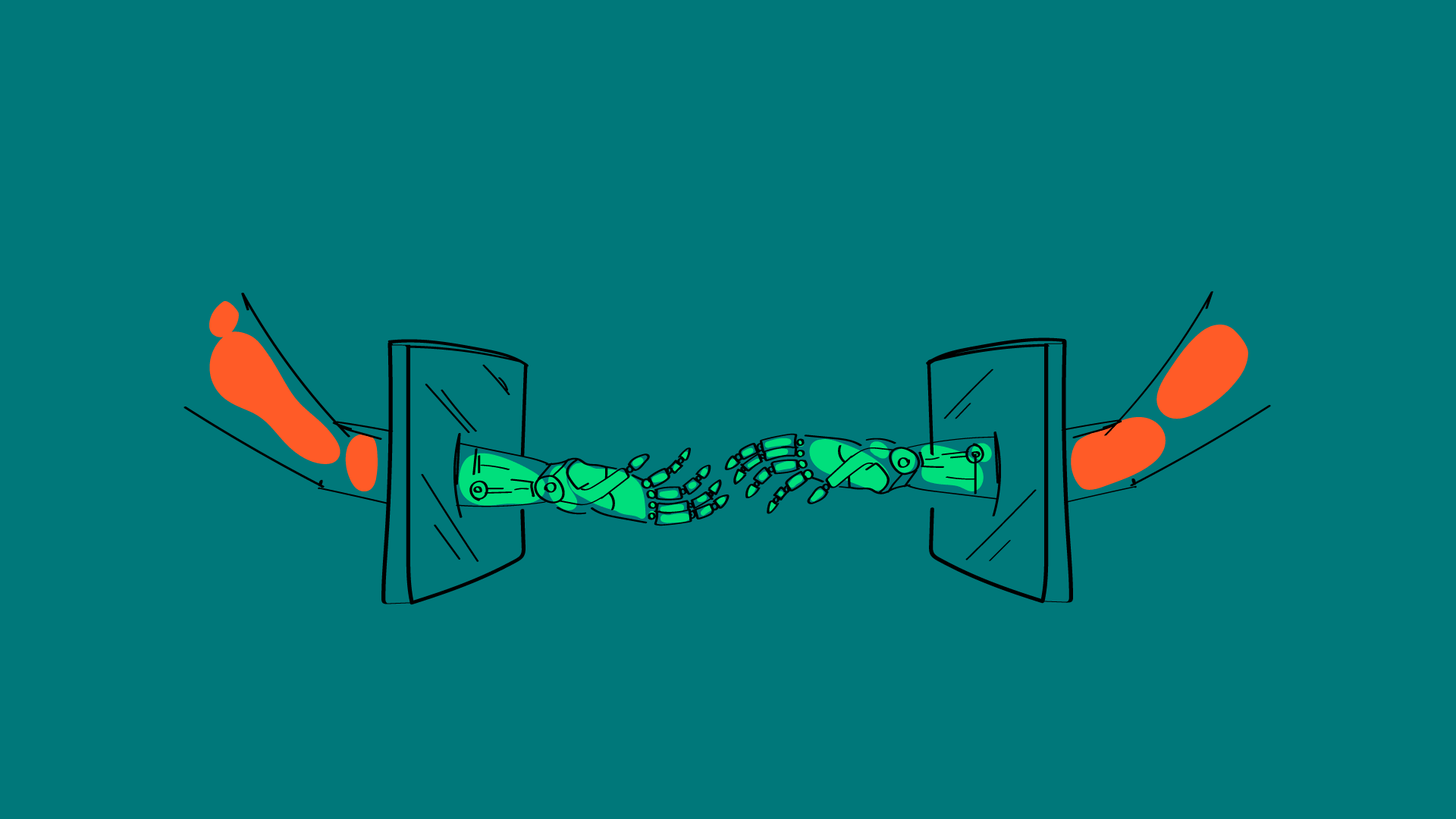 The CEO of Microsoft, Satya Nadella, said that in just two months, everyone witnessed at least two years' worth of digital transformation.
In turn, it means that office culture is going to change. Traditional ways of team building and task distribution must now consider that there is a certain fraction of vital team members that work out of the office. Additionally, there are new concerns regarding office rent, workplace design, and even new employee onboarding.
So no, you won't be going back to your office. You will be able to work behind the desk and speak with your team. However, from now on, you'll be seeing more and more changes necessary for balancing the communication between your in-house colleagues and workers who work from home.
Digitization and automation are other crucial things to take into account. It doesn't matter what sector you operate in: Everyone will have to learn some new skills. For example, the World Economic Forum came to the conclusion that over half of employees should go through considerable upskilling and reskilling by 2022.
What does it mean to you?
Don't drag your employees to the office. Old habits die hard, but staying ahead of the competition has never been about clinging to habits. If the productivity of your team hasn't been affected by their change of working space, there is no reason for you to intervene. Instead, install some proper productivity monitoring measures,

communicate with your employees

and keep an eye on your progress and performance.
Your office space will change. Given that some of your employers will be working from home, you won't need a certain chunk of your office space, office equipment, and other resources. If you

optimize everything wisely

, you'll manage to save up a lot of funds and invest them in company growth. Therefore, if you're in charge of your business, you have a lot of restructuring to do. Do you really need an entire floor to yourself? Is there enough space between your desks? Does your current software allow for smooth and fast communication?
Reskilling your employees would be a better solution than looking for brand new workers with important skills.

The new norm is all about loyalty and trust

—

and it starts with your team. At Belkins, we're invested in honing the skills of our employees. We help them learn the ropes within our onboarding program and encourage them to keep learning. Whenever a sales rep says that they want to explore something new or that there is a certain area they want to improve themselves in, we meet them halfway and provide them with an opportunity to grow. Letting your current employees go in favor of new experts won't be as rewarding as helping your team and upgrading your collective skill together.
Consumer confidence is coming back with a vengeance
Even though restrictions and lockdowns have affected the density of lines outside the stores, the demand didn't go anywhere. It's still there, pent-up and boiling. Consumers crave normality. They are tired of living in force majeure; the limitations and disruptions bear down on them.
People who have never been on a cruise before are likely to jump on the opportunity as soon as it emerges. Those who are fed up with wearing loosely fit clothing want to put their best suit on and go out for a stroll.
According to McKinsey, such an increase in consumer confidence is typical for any economic crisis. However, currently, consumer confidence is targeted around the areas that suffered the most — entertainment and restaurants.
Currently, it's hard to say whether the bounce back will happen soon or not. Italy and France, as countries with older demographics, are rather pessimistic about going back to their confident consumer activity. Meanwhile, India and Indonesia express optimism and high levels of customer confidence, and the United States shows conscious optimism due to the emergence of the first COVID-19 vaccines.
What does it mean to you?
People are eager to go back to normal. It has been merely a year of COVID-19, but your target audience is looking forward to anything that will remind them that the world hasn't ended and won't be ending anytime soon. They want to see the first signs of the world going back to normal… or at least becoming

less chaotic.

Naturally, you can't just restore the world back to its previous settings. However, you can inject more stability into your consumer routine and provide them with the reassurance that the hardest part is already over, and now it's time for recuperation and restoration.

Encourage your prospects' craving for normality.

Don't center your sales and marketing campaigns around coronavirus.

Your prospects

know

. They know it all too well. There are many other subjects and topics your target audience missed dearly. Warm your prospects up for bouncing back, ignite their interest in the things they used to take for granted. Of course, it requires scrupulous research of lockdowns across the areas you target. It wouldn't be wise to promote your event to prospects who are still in quarantine.

Keep your customers informed. As a brand with knowledge about the most recent changes and fluctuations, you have the power to inform your target audience and consult it. For example, at Belkins, we launched webinars and podcasts to discuss the latest B2B sales trends with the most prominent experts in the industry and teach other business owners about the things that can improve their performance and steps they can take.
Healthcare is reforming, and so are businesses
Adapting healthcare to the pressure associated with COVID-19 has been the most difficult part for many countries. While adversity and change lead to incredible technological progress, healthcare couldn't afford to move too fast or be too brave with experiments — human lives are at stake. Therefore, the process of change will take years — and everybody will participate.
According to McKinsey, one of the primary goals will be building strong post-pandemic healthcare institutions to match and fortify the experience in South Korea that holds a low mortality rate (<1,000 people) due to its healthcare system being improved after the MERS virus epidemic in 2015.
To meet this goal, governments worldwide are expected to invest in creating task forces that will use both positive and negative experiences to improve patient care and the facilities responsible for timely recognizing and neutralizing the threat.
Another major breakthrough was the development of COVID-19 vaccines. Naturally, it will take years before the entire population is vaccinated and protected by a collective immunity, so everyone needs this piece of good news.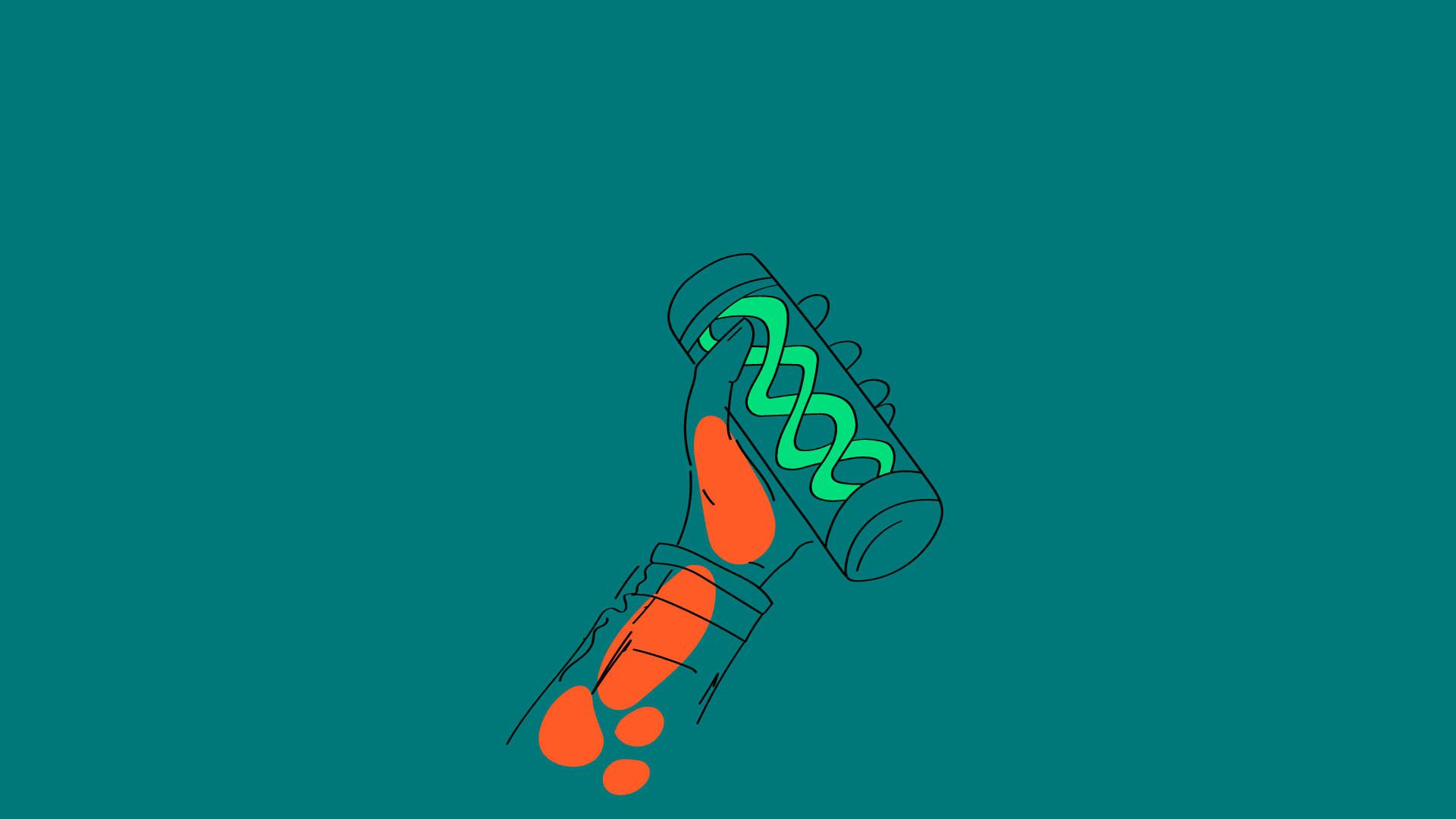 The announcement of vaccines outlined the next stage of medical innovation: The fact that COVID-19 was sequenced in mere weeks (it used to take months to do such a thing), the first vaccines were introduced in a year rather than a decade. This is what makes certain groups question the safety and efficiency of the vaccines, but they omit several important facts:
Pfizer was one of the first pharmaceutical companies to introduce a vaccine, and it's well-known for its expertise and the quality of its products.

The vaccine development was preceded by an unprecedented union of technologies, from bioengineering to AI and machine learning. It can be said with confidence that we witnessed the first massive collaboration of several major scientific channels

—

and that collaboration has considerably accelerated the pace of innovation.

This fast development occurred due to urgency, and people put their resources together in order to invent a new approach to solving problems and meeting goals. Such events became precursors to amazing discoveries and breakthroughs.
For that reason, the report by MGI mentioned the potential for the "Bio Revolution"
The capabilities demonstrated during the development of the vaccine could lead to new achievements in biocomputing and preventive measures making sure that we'll never be hit by a crisis like that again.
In addition, the latest innovations made it possible to pave the way to replacing damaged cells and tissue, finding a cure for malaria, combating heart disease and cancer.
Genetic editing and modification can go beyond healthcare, finding use in energy, agriculture, and manufacturing. These conclusions may sound like an extract from a sci-fi novel, but it used to be impossible to produce a vaccine in less than a year, so the only thing that prevents it from happening is a need for joined effort and proper organization of research and labor.
What does it mean to you?
Assist healthcare innovations in any way you can. As a vendor, think about how your products or services can assist medical institutions. Is it possible to tweak some of them to meet the needs of medical experts? Can you expand your ICP and

find a spot for hospitals

? Can you help with the emerging trend of telemedicine?

Biopharma is on a roll. The world is standing on the brink of new scientific achievements. Pharmaceutical companies and research facilities are enthusiastic about their work

—

and you should be equally excited about assisting them.

It's time to think about how you can add those companies to your target audience.

Take care of your employees. When it comes to maintaining public health and keeping people safe, you as the employer stand in the frontline of your employees' safety. It's up to you to build proper safety guidelines and create a healthy work environment, supply your teams with sanitizers, masks, and other necessities that will help them carry out their tasks. Also,

make sure there is a person responsible for questioning your employees to learn about their health conditions

and concerns in time.
Conclusion
We made it. You made it. After a year of instability, uncertainty, worries, and rapid shifts, you're still there with us — and we thank you for that. Together, we have witnessed the transformation of the economy, industries, and even our own lifestyle.
This transformation will stay with us for decades. The only thing we can do is to adapt, stay safe, vaccinate our bodies and inoculate our minds from decisions dictated by fear and doubts.
Don't be a zombie.

Don't let your worries get the best of you. Your business partners, clients, and vendors are your allies. Stay in touch with them and work towards collaborating together regarding issues and problems that affect all of you.

Avoid freezing up.

Some businesses are so happy about staying intact during the crisis that they're terrified about taking the next steps or taking risks. The new resilience is about making the most out of your resources and building connections. So don't hold still! Explore your options, find new target audiences through research and acquisition partners. The world has changed

—

and your way of building B2B relationships will change as well.

Transform your office space.

You should do much more than supply sanitizers and clean your office space up. Does your office comply with the current needs? Maybe there is too much space? Do you really need all these chairs and desks since some of your employees work from home? Does it make sense to move and find a new office? Knowing when to change your workplace saves you a lot of funding and optimizes your expenses.

Stay alert.

Maybe the vaccines have been developed and we're recovering. But the COVID-19 is still here and it's still putting pressure on hospitals. As a business owner, you can make your medical facilities' work easier by keeping an eye on your employees and ensuring that you're well aware of their health state. Do everything you must to create a safe and healthy atmosphere for work

—

from sanitizing your working space to establishing safety guidelines that everyone must follow.

Invent and create.

Right now, there is a great opportunity for introducing new types of products and services

—

the kind that satisfies the prospects' craving for normality and things the pandemic took away from them. To think of it, Clubhouse is merely a simulation of a speaker event or a lecture, yet users are excited about it.

Do your part in transforming healthcare.

Some hospitals are fighting with a new strain of COVID-19, others are dealing with the post-COVID-19 effects. They need upgrades and software, they need more flexibility and humanity from their vendors. Can you be the one to give them what they need?

Join the bio revolution.

Reach out to establishments and facilities that specialize in R&D. They are highly enthusiastic about the future and they're fully intent on using the latest achievements to improve the quality of life. However, no discovery is possible without proper support and supplier. If you can assist such companies in any way, you're quite likely to expand your customer database with proactive and loyal clients.
Many business owners have been there before us. They went through a crisis and grew a victorious, enriching business culture in one way or another. Now it's our turn, but we have more tools and connections at our disposal.
Let's make the most of it and help the world push past the challenge and straight into the new age of technologies, communication, and cooperation.