Today's businesses have no choice but to encourage their prospects to move down the sales funnel. Indeed, a proactive approach is the only way to keep afloat in the ocean of digital communications. Moreover, not each new business lead will suit you — thus, you have to carefully investigate every contact to find out whether it meets your specific criteria.
The fact is, prospect quality will play a key role in your sales process, so it is better to focus only on highly relevant candidates. "But how do I build a perfect new business sales lead list?" you might wonder. We understand your needs as a business owner — this is why we've prepared the best new business lead sources to help you out. Those include various clever search principles and approaches to get top-notch prospects in a short time.
What Is a New Business Sales Lead?
There are many сreative titles for a new business lead — for instance, "a prospect" or a "potential buyer." However, all of them convey the same meaning, which is "a person who expresses genuine interest in your service or product and is likely to purchase from you."
Acquiring leads means finding people interested in your offer and keeping in touch with them, motivating them to proceed with the purchase. Companies usually apply a variety of methods and techniques to find good prospects and follow up with them to find out whether they are a good fit.
Why Are Business Leads Important?
Lead generation has always been of primary importance to business owners who were interested in scalability. Today, it is even more essential than before since the world has gone online, and many companies have been dealing with severe challenges caused by the global pandemic.
This is why Belkins has come up with a list of proven ways to attract new customers in spite of any obstacles. They worked for our company and will definitely help yours, too.
In this article, you will find strategies and tactics on how to generate more prospects. You will find out how to fill your sales funnel with qualified leads and never miss your precious time on the people who aren't going to make a purchase from your store.
You will discover both quick and long-term approaches to growing your lead database. Both of them will help you make the most out of your relationships with various groups of potential customers. You will have a chance to reinforce your authentic connections and provide your website visitors with the most relevant offers.
How to Create New Business Lead Lists?
So, where do you start when you decide to compose new business lead lists? Well, we suggest that you carefully examine and, if necessary, revamp your Ideal Customer Profile (ICP). What's so special about it?
The best thing about ICP is that it can enhance your income without any need to increase the budget. The fact is, the more precise it is, the more sales opportunities it creates. Once you've found out what motivates your potential customers and what problems they are struggling with, you will make your campaigns much more targeted.
They will resolve your prospects' issues in a more effective way and, thus, create a more loyal attitude to your brand. Your potential clients will also get inspired by your content and learn valuable tips that will bring them tangible results.
As you can see, you will be able to skyrocket your lead generation opportunities with the help of composing a detailed ICP. You will also save lots of time and energy that would be otherwise wasted on chasing irrelevant people who aren't your target audience. The fact is, it's possible to have seamless execution and well-selected communication channels, but if your ICP is inaccurate, they won't work properly.
You will get lots of contacts at the top of your sales funnel. However, you'll have to carefully examine them to understand whether they qualify and weed out the ones that don't. So why don't you just make the "onboarding" process more selective by identifying the crucial criteria that determine your best audience?
Follow these steps to create an impeccable ICP:
1) Define your five most loyal clients:
the ones who bring the biggest profit to your company;

the ones who are pleasant to work with.
2) Define five worst clients:
the ones who pay very little;

the ones who are hard to communicate with.
3) Make a separate profile for each client:
describe each client in detail;

provide each portrait of a

new business lead

with a name.
4) Classify each profile according to:
job title;

the income per year;

company size and scope;

number of employees;

their current business situation;

factors that have an impact on the company;

corporate values and philosophy;

essential cultural factors that may affect the relationship.
5) Review and edit the profiles:
give all the profiles a final look — it will help you to polish them.
You should focus on pursuing your marketing goals only when you know exactly who your target clients are and what people you'd better avoid. Thus, compare the "good" and the "bad" profiles and see whether they still have anything in common.
Your most loyal target audience is supposed to be completely different from the "worst" prospects. If you see that they have similar features or are in the same circumstances, the profiles are subject to further analysis and correction. In rare cases, though, both groups of customers may share some common traits that you can use as a sales opportunity.
The main thing here is to stay honest about all the characteristics you derive from data analysis. The profiles should reflect real traits, not your opinion about your prospects. You will succeed, only if you stick to the facts that reveal your audience's typical behavioral patterns.
Depending on your company size, you can ask your team members to participate in the profile creation. For instance, the marketing team can contribute to collecting customer data, and your SDRs will help you adjust the ICPs since they know your audience like no other. Familiarize your team with all the profiles once they are ready. Whenever they are trying to sell your services, they should sell to one of the five major clients you've indicated on your ICP list.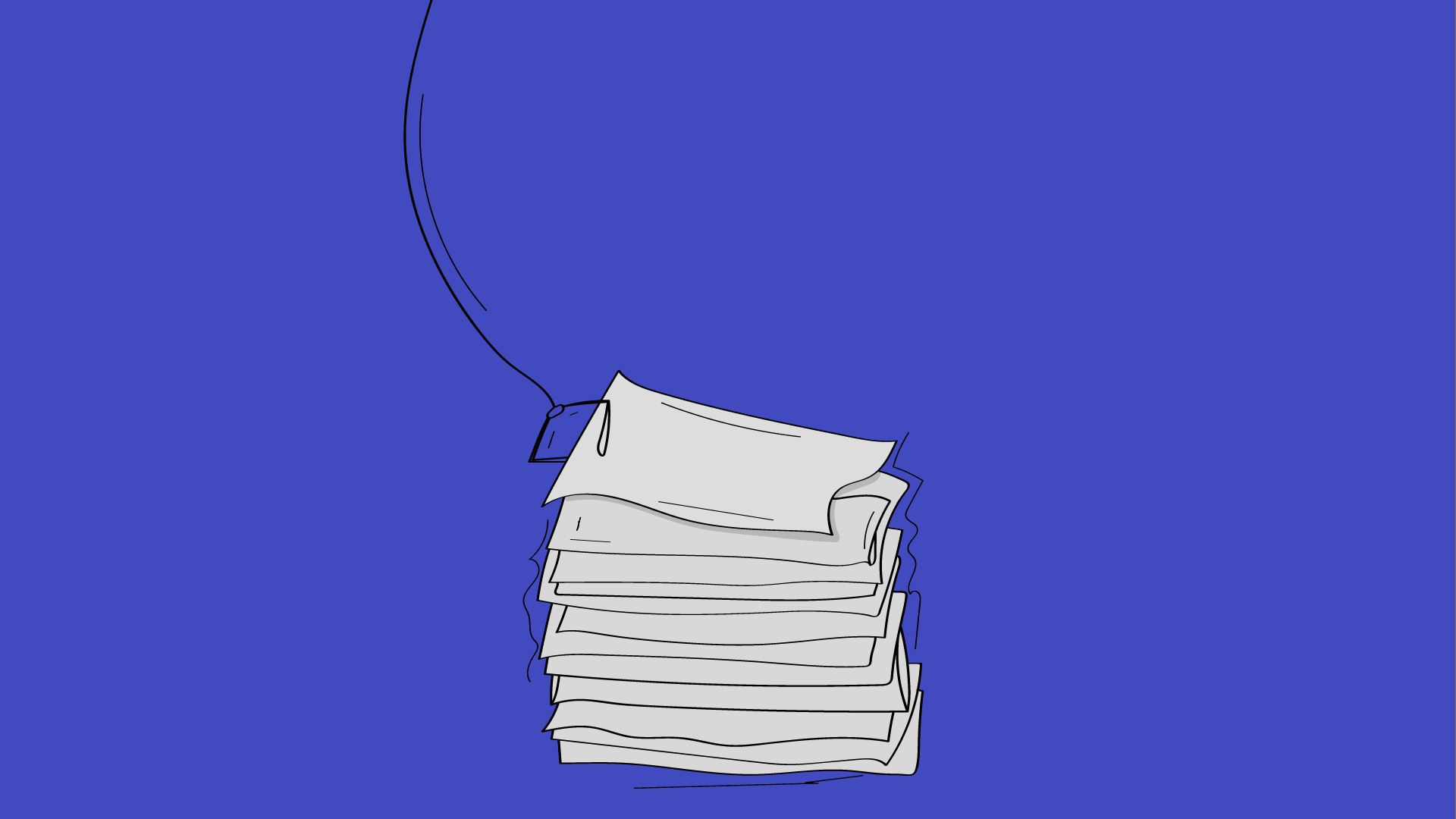 10 Best New Business Lead Sources
There are numerous ways to acquire new prospects available in today's digital market. We've collected the most effective approaches to lead acquisition that we apply here at Belkins. Those are combinations of standard practices and innovative ways to generate prospects that you can apply specifically to your case.
Investigate 10 unique ways to increase the influx of new leads and learn how to turn them into customers quickly. But before you start examining them, we would like to share one more piece of advice, which is relevant for every tip in this article.
The fact is, there is an impressive story behind your brand. Keep it in mind while dealing with changing algorithms, mastering new tools, etc. You will experience significantly less stress if you constantly remind yourself about the value your brand represents.
Your brand story is unique and sets you apart from the competition. Thus, allow your passion and intuition to guide you while creating the most effective touchpoints and communication channels, and don't forget about the statistics. Get in the flow state and let the work energize not only your potential clients but also your team.
You will get to know powerful techniques and tools to bring in new prospects, and you should definitely include them in your action plan. However, avoid copying and pasting them blindly since you should listen to your heart, too.
1. Deliver Considerable Value
As simple as it may sound, you won't run out of customers if you deliver services of excellent quality on a regular basis. Trust is the hardest thing to gain in the B2B environment, but it is the most convincing argument for your audience. It is able to encourage your prospects to stay in touch and make repeat purchases. How to gain trust in your field?
Let your clients have a unique feeling that they are special and loved and that the offer you've come up with contains a sound solution to their problems. In other words, let them know that you kept their needs in mind while creating the offer and don't focus solely on your own benefit. Not only will your clients see tangible results as soon as they use your services, but they will also feel a deep emotional connection with your brand.
Moreover, you can ask your loyal customers for help whenever you need reliable marketing insights. For instance, you can ask their opinion on your new service that your company is about to launch. Give them a survey to fill in or schedule a few calls with the representatives of the five ideal customer groups to receive honest feedback. You should also listen to each new business lead and take their opinion into account while building promotional campaigns.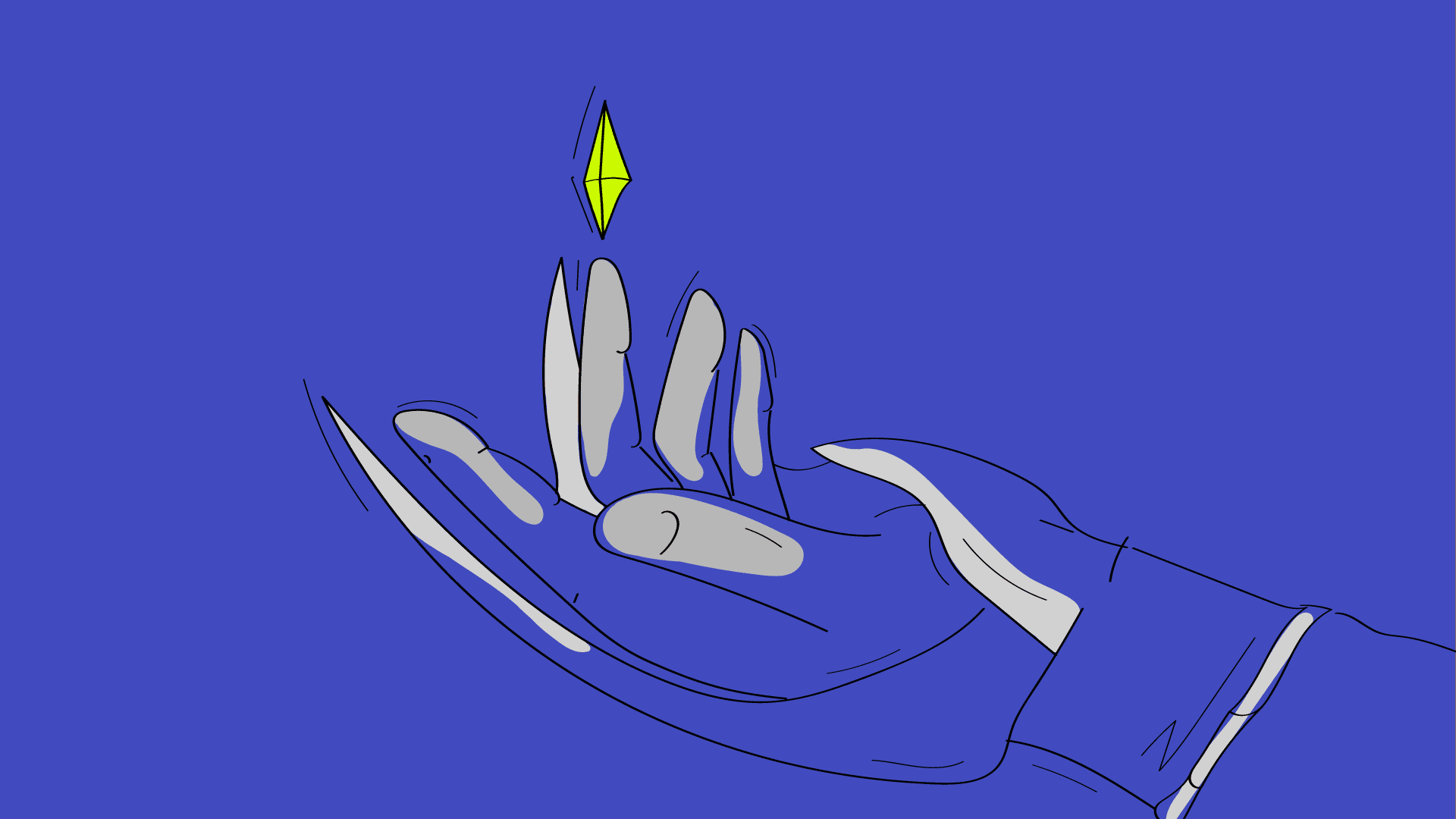 2. Create Content Speaking Your Prospects' Language
You should deliver top-quality content in line with your prospects' preferences. There should be different content pieces for every step of your buyer's journey aiming to perform different functions. For instance, the top-funnel content should create interest in your services, while more advanced stages require motivational posts encouraging to take action.
In other words, you should educate, entertain, and inspire your audience to achieve ultimate results. What's also important, you should select the right channels to convey your messages. Find out about the most popular media your prospects are using to get new information and interact with each other.
A well-thought content marketing strategy will also come in handy for your email campaigns. It is crucial not only to provide essential data but also to express it using the right words and tone. Although speaking your customers' language isn't the easiest thing in the world, you can gradually master it by trying different options. For instance, you can do A/B testing, providing various сreative titles for your email — it's a good way to see what suits each type of your new business lead better.
How to generate leads with blog posts? Well, you should always keep in mind your Ideal Customer Profiles and focus your writing around them. By doing so, you will not only build awareness of your services, but you will also literally hit the target, speaking about your prospects' pains and desires. If you succeed with providing useful materials, they will be likely to share them with their network, so your database will grow organically.

3. Use Paid Ads
Paid search advertising isn't the most creative way to get new leads, but it is probably the quickest one to generate prospects. It is possible to select an ad option according to your current budget and get a predictable return on investment (ROI).
In some cases, you can pay only after the visitor converts (which might be crucial to your field). It is also possible to select a particular location, for instance, new business lead SD (South Dakota). Only the residents of this area will see your ad, which will save you an enormous amount of time and money.
4. Invest in Retargeting
You can greatly benefit from retargeting, which is re-engaging the people who used to visit your website but didn't buy anything. When done properly, such an approach motivates your inactive visitors to come back and take action or at least to keep your offer in mind.
They will see your ads while browsing other pages, so you will stay on their radar. Even if they don't immediately make a purchase, such an approach will significantly increase the likelihood of conversions.
5. Ask Satisfied Clients for Referrals
Once your new business sales lead becomes your devoted buyer, ask them to recommend you to their friends. Word-of-mouth marketing works as effectively as paid advertising, so don't hesitate to also ask for testimonials. Put them on your website and embed them in your emails using shortened links. Powerful stories told by satisfied customers will become undeniable social proof that will work well for your business.
6. Promote Your Business on LinkedIn
Although there are laws that make it difficult to start full-fledged advertising on LinkedIn due to its new algorithms, you can still attract a new business lead to participating in your campaigns. How to make great use of this social media platform?
First, it's essential that you warm up your

LinkedIn

account for at least two months. Don't try to send bulk messages on a daily basis. We recommend you send up to 30 invitations per day and gradually increase the number to 100 once your

LinkedIn

account gains some trust.

Second, your connection requests should be friendly and welcoming. You can use ready-made templates to facilitate the process, but make sure that each of your messages is personalized. In the meanwhile, position yourself as an expert by publishing relevant articles and taking part in meaningful discussions on

LinkedIn

. Your prospects will have no other choice but to reach out and order your services.
7. Launch Webinars and Podcasts
Webinars are a great way to showcase your expertise in a particular field and attract the attention of your potential customers. You can launch free or paid webinars, depending on your marketing purposes, and, thus, gain trust among your prospects.
Furthermore, you can also host podcasts, discussing essential industry issues and offering solutions to various problems your clients might come across. There's no need to do it all yourself — feel free to invite different speakers to make your content more vivid.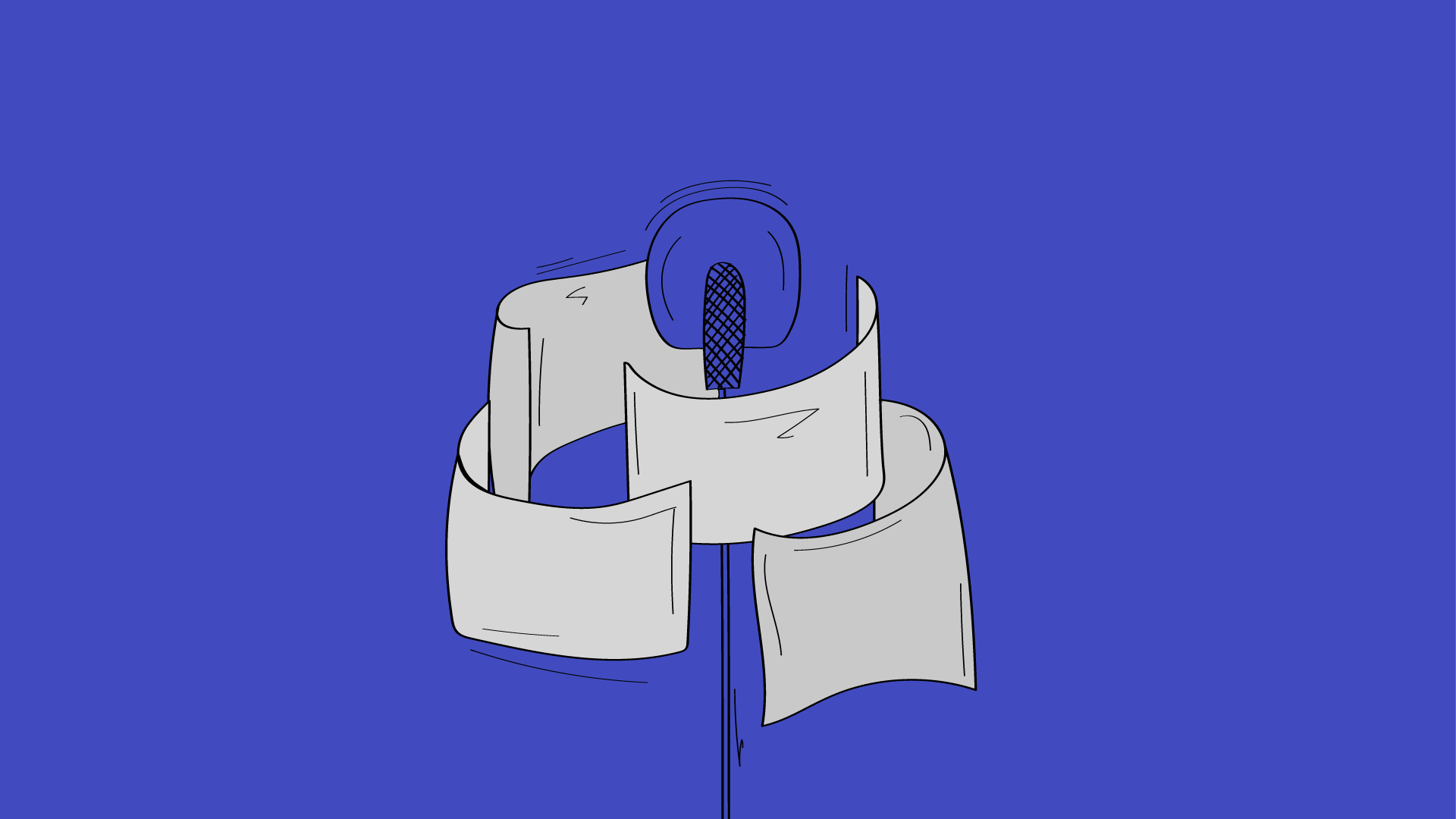 8. Apply the Latest Technology
There is a whole market of predictive analytics tools and other technological solutions to streamline your sales processes. Automation will save you lots of time — apply it to understand the behavioral patterns of your users and analyze their preferences. "Outsource" these tasks to artificial intelligence and take the right action to make your customers happy.
Additionally, automation and advanced technology will help you calculate the most suitable time to start a conversation with your audience. It will also be so much easier to figure out the next steps you should take after you've made the initial contact. Plus, you will get timely reminders to send a follow-up message or make a call thanks to automation.
9. Apply Social Media Hashtags
It may sound obvious that you should include social media hashtags in your publications, but many people still forget about this awesome means of getting new leads. Select the most relevant hashtags to illustrate the contents of your post. Such an approach will make it easier for your prospects to find and follow you on social media. You will also enhance your exposure since more people will see your posts.
10. Publish Case Studies
People should learn about successful outcomes your company brought to other businesses as it develops trust. Make sure that you include all the statistics and other essential data in your article.
The fact is, it's impossible to convince an ROI-minded business owner to trust your company unless they see the proof. B2B buyers are extremely cautious about promises brands make and expect to see exact figures illustrating excellent results. Thus, don't hesitate to publish a case study and promote it to reach more people. Also, be sure to share it on social media.
Next Steps
Now that you've explored the best new business lead sources, you can plan your next steps. We recommend you investigate them before you start creating your first pitch.
Provide Careful Selection
Even if you do your best to attract the right kind of audience, there will still be some percentage of people who won't qualify. Conduct thorough research to sort them out before handing the new list to your SDRs. Additionally, weed out irrelevant or outdated contacts (you'll get a lot of them once you launch a free promo campaign.)
Conduct Efficient Lead Scoring
Investigate the list of your qualified leads to score them further. Try to determine their likelihood to make a purchase and sort them into different categories. Add a score to illustrate their buying intentions — the higher it is, the more likely your prospect is to close the deal.
It goes without saying that you should address the hottest leads first. Don't give them a chance to cool down!
Assign New Prospects to Your SDRs
Once you have reviewed and scored all the prospects, it is time to engage your sales team. Provide it with a fresh list, carefully selecting the right people to do the job. It is also possible to automate this process by using state-of-the-art platforms.
If you're facing certain obstacles and cannot pass the list to your sales reps right now, make sure to warm up your leads until your SDRs take care of them.
You should never expect overnight success while building your business. Many business owners get frustrated when they don't receive feedback after they've started the campaign. Nevertheless, we recommend you to continue pursuing your business objectives by sending follow-ups.
In fact, it doesn't really matter what stage of the sales funnel your prospects are currently in — you should underpin your sales strategy with great email sequences. Create different sequences for each case, and don't get discouraged if you don't get immediate feedback. On average, it takes at least five attempts before you can actually sell anything. In other words, be consistent — it pays off.
Ask Belkins for Help
Ask Belkins experts to help you out and provide you with new business lead lists if you don't have that much time or aren't sure about your prospect acquisition skills. You will be amazed at how quickly your company will receive an ROI. Belkins will not only provide you with excellent business contacts but also facilitate your company's growth by suggesting valuable business solutions.

We have customers from all corners of the world who are satisfied with sales leads we generate for them. A personalized approach and a strong desire to deliver perfect results make us the second-best B2B lead generation agency in the U.S.
Therefore, if you seek help, don't hesitate to reach out and get it from our professionals immediately.