Eager to make your B2B sales lead generation more efficient and less time-consuming? We've prepared effective techniques and methods that will bring you exceptional results. Thus, don't hesitate to discover how to generate B2B leads right now in order to enjoy great ROI in the future.
How to Find a Perfect B2B Sales Lead?
Despite B2B marketers' warnings, numerous companies still lose lots of time pursuing the wrong types of clients or looking for them in inappropriate places. Thus, you should start with solid research of your potential customers' tastes and behavior to increase conversion rates. Please mind that they might change over time. Additionally, find out what your competitors offer to similar prospects to stay on the same page.
If you want to build an efficient B2B lead generation campaign, try in your prospect's shoes.
Create or update your Ideal Customer Profile and tailor your unique value proposition to their needs. Resort to various automation tools mentioned below to streamline this process.
Please mind that your real B2B sales leads might be different from the image you could have created in your head, so it is important to double-check your assumptions with reality testing.
1. Update Your Existing B2B Sales Leads Database
Once you've investigated your target audience's pain points and desires, it is time to update your existing database. The thing is, you might need to eliminate some contacts or reorganize them in line with the new data.
Make sure that your database does not contain:
Outdated and/or incorrect information.

Leads that don't match your target job titles, company size, location, or industry.

Duplicate contacts you already have in your CRM.

Leads that have already become your customers.
When your database is in perfect order, it will be so much easier to run effective marketing campaigns.
2. Segment Your Audience
Find out what your customers have in common and what's different. Segment them according to their geographic location, age, industry, company size, etc. Even such things as a preferred type of enterprise software might matter, so dig deep to elaborate on the criteria that are essential to your business. Then, determine the issue that motivates your leads to seek your services.
3. Apply Marketing Automation
Use marketing automation programs to create more personalized messages. Firstly, they allow for detailed client segmentation. Secondly, such programs can help you get through to your audience by creating specific messages. They might include a solution to their problem or the content they might be interested in.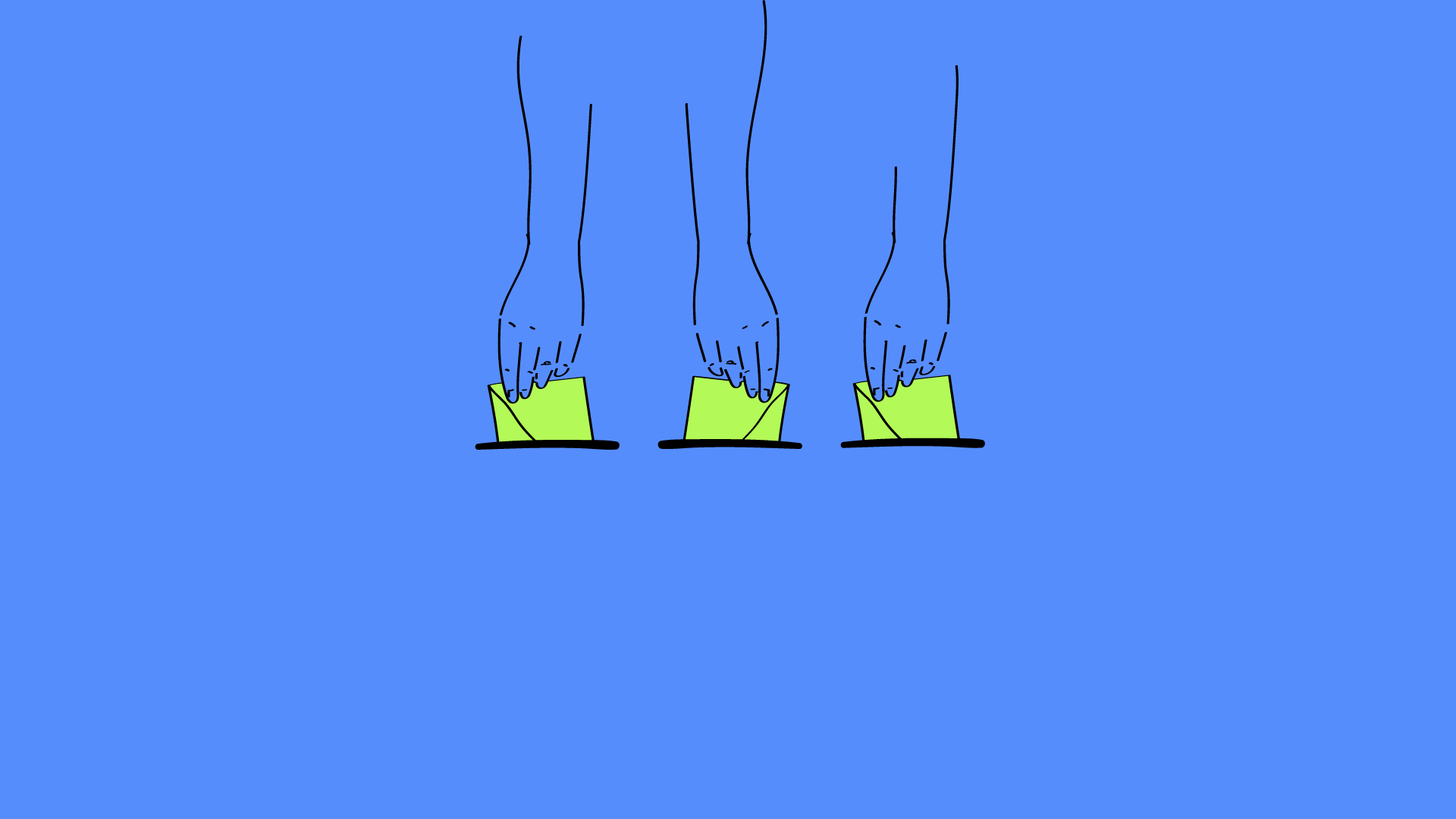 The pain points of your potential client should be the main focus of your marketing efforts. They will give you ideas of how to present a decent solution and make your B2B sales leads choose your company over the competitors.
Outbound automation software is well-known for boosting your conversion rates, turning average business leads into Sales Qualified Leads (SQLs) and Marketing Qualified Leads (MQLs.) No matter whether you prefer Hubspot or other platforms, automation should become your primary lead generator aiming to facilitate your email marketing skills, beat the competitors, and nurture your potential clients.
4. Use Directories
List your company in the relevant software directories, such as:
Such an approach will help you attract the audience looking for similar products and convince them that your offer is worth their attention.
5. Invite Your Website Visitors to a Live Chat
Did you know that 42% of website visitors use live chat to clarify the details of the offer? You will significantly increase conversions if you set up a chat, such as Intercom or Drift, in order to allow your target clients to send instant messages. Moreover, you should collect their emails to keep in touch with them later, increasing the odds of converting them into customers.
6. Re-Engage Users With Remarketing
Decision-makers often use remarketing tools to attract the attention of the people who used to land on your website. For instance, RollWorks will allow you to show ads on other websites and make sure you meet your prospects' expectations. It can be a case study in line with the content they are currently looking for.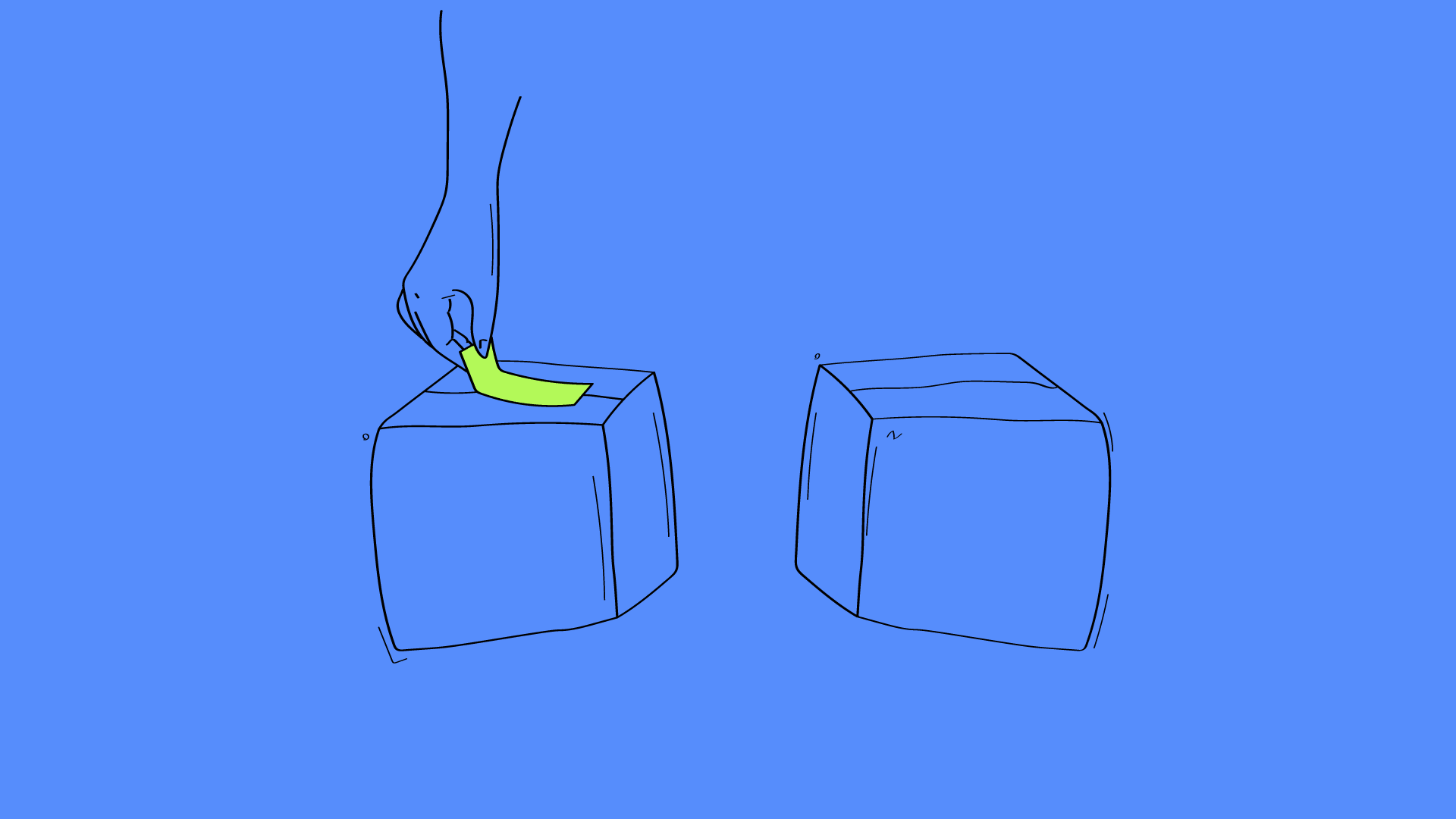 Alternatively, RollWorks allows you to automatically collect your target clients' contacts and their companies' domains. This software is good at specifying Ideal Customer Profiles and finding leads who meet the essential criteria. This CRM system can help you boost conversions by warming up the accounts. It automatically sends emails and follow-ups on behalf of SDRs and sorts the responses by using customizable filters.
7. Boost Website Traffic With Google AdWords
If you need quick results, launch a Google AdWords campaign to attract more traffic to your website and sell your services. Take into account such important parameters as user intent and keyword search volume.
8. Prioritize Cold Emails Over Cold Calls
Cold calls have become rather outdated in today's world because any kind of information is easily accessible online. This is why prospects are very likely to hang up on a sales manager.
Your B2B leads won't waste 30 minutes listening to the description of a service that they can quickly find online. They may not even pick up the phone because the majority of your prospects aren't going to respond to an unknown caller.
Meanwhile, cold emails are a completely different thing. Not only are they less intrusive than cold calls, but they also allow for more meaningful conversations with your leads. Your SDRs can directly ask what information your prospects would like to get and send them what they are looking for. Moreover, it is possible to track what kind of content is most popular among your audience and offer more specific data to nurture your leads properly.
9. Create Engaging Content
Many startup owners make the mistake of buying leads from lead generation companies instead of manually processing qualified prospects. However, such an approach does not bring the desired results because those aren't the leads that matter. Furthermore, half of the contacts you buy from a third party might never respond at all. Thus, you should focus on high-quality B2B sales leads generation based on producing awesome content.
Attract and nurture your target audience with genuine communication and resources that provide profound insights. Make sure to start meaningful interactions and truly listen to what your leads say.
Use wise marketing tactics to produce solutions based on the pain points that are crucial for your audience. Furthermore, it makes sense to segment your content marketing tactics by the stage of your sales pipeline.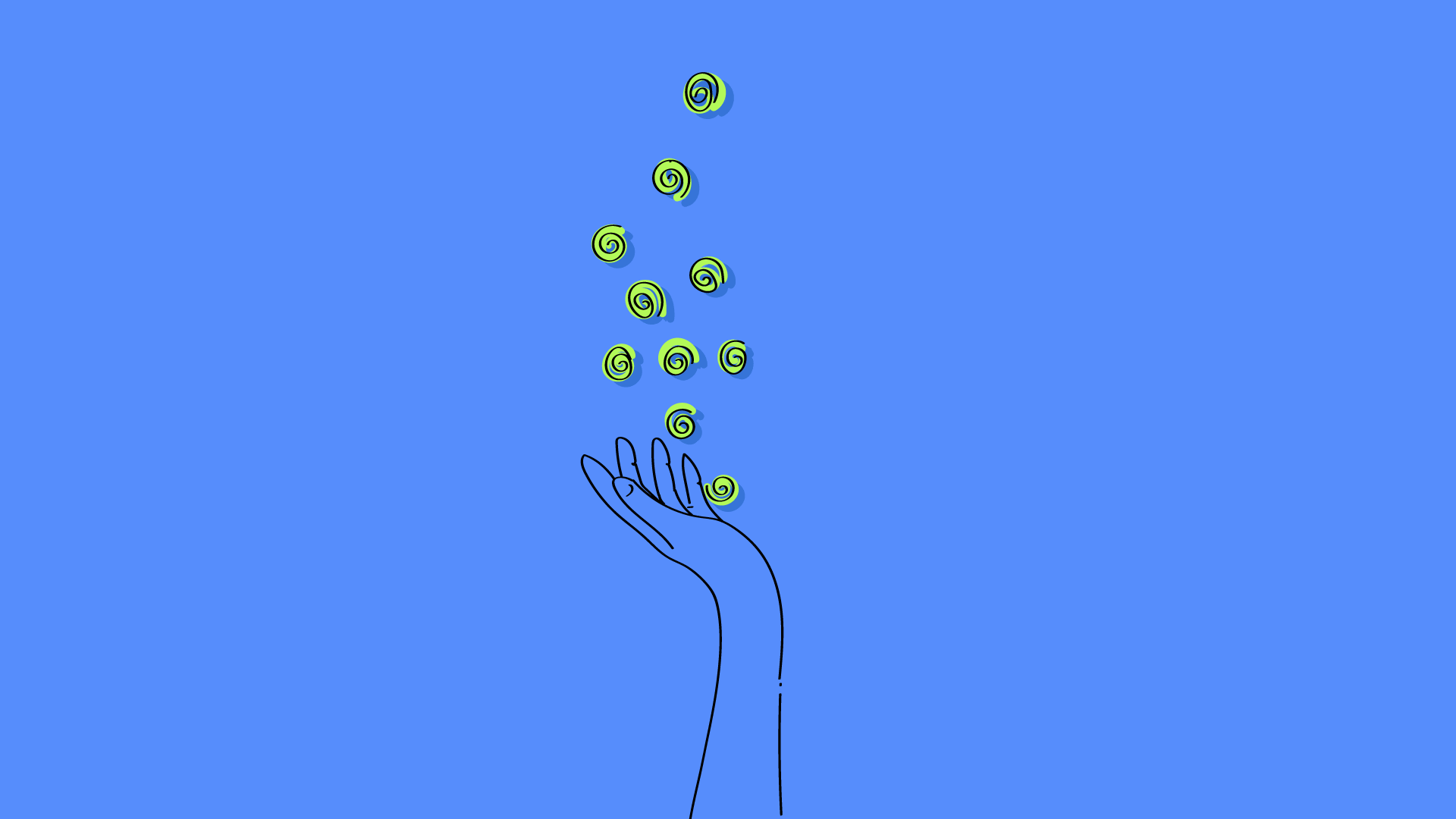 By cleverly presenting articles, books, webinars, and videos at the right moment and to the right audience, you can achieve incredible results that you won't get if you purchase email databases and non-exclusive lead lists.
Here are the most popular content types that work really well in the B2B segment.
Sales Emails
How do your B2B leads begin their working day? 58% of them start their routine by checking their inbox, according to Exact Target research. Moreover, they keep doing it throughout the entire day.
And now try walking in your leads' shoes. They receive hundreds of emails every day, so your messages should look especially outstanding. Make sure to attach an article, offer B2B sales leads to send a guidebook or a case study — be informative and non-generic.
Video Content
You don't have to be a YouTube celebrity or work in B2C to make a short and interesting video about your product. If you want to sell a SaaS product, using an explainer video is a must.
Your B2B leads will always appreciate a vendor who goes the extra mile to improve their experience, adding value during the correspondence.
Guest Blogging
The easiest way to find customers is by posting quality content on the relevant platforms. Look for the sites where you'll be able to place your articles. Write an awesome piece that will help your audience out and send it to your partners for publication.
Presentations
B2B marketers love PowerPoint presentations because they also generate lots of B2B sales leads. Speakers at various events often enjoy a powerful credibility boost due to sharing their materials. You can add your presentation to your signature and provide a link to the article outlining the event and mentioning your name. By doing so, you build trust and authority.
Application Forms
Application forms have become increasingly laconic nowadays. At last, your sales reps can collect the prospects' contacts easily. However, there is a downside since not all products and services win from a minimalistic approach.
Imagine you're launching a new IT solution designed for tackling multiple issues, but your application form doesn't allow your prospects to select the tasks they want your software to accomplish. Therefore, your sales executive has a vague idea about the person they're about to call. This may result in a mediocre presentation of the product instead of hitting the sweet spot and boosting your conversion rates.
10. Grow Your Social Networks
Although gadgets have become an intrinsic part of modern life, you should also socialize offline if you want to find highly qualified leads. Numerous prospects attend conferences, communicate with fellow experts and make new contacts out there. Keep up with their activity if you want to get on their radar.
It's not that difficult since industry-related events are really popular. Not only do they vary greatly according to their type, but also according to their format. Such events provide incredible opportunities for presenting yourself as a knowledgeable expert and making great contacts. Sometimes, sharing your experiences is more than enough to make prospects truly interested in your services.
Here are a few steps to get acquainted with great potential customers offline.
Trade Shows
Trade shows are probably the most excellent opportunity to meet qualified leads and convert them into loyal clients. Of course, you shouldn't expect your SDRs to close the deal on the spot. At the same time, concentrate all your efforts on building a solid reputation and prepare an engagement strategy for the upcoming events beforehand. Also, don't forget to ask your new contacts for referrals.
A Webinar
A webinar is a great option to replenish your leads list, even if you have little to no experience as a speaker. Invite your team members to participate in the preparation process to make the most out of your marketing efforts. Allow your colleagues to lend their expertise to the audience. A couple of fancy case studies or any other useful resources will also add value to your online events. Thus, don't hesitate to share profound insights to generate leads.
An Open House
Pluck up your courage and hold an Open House at your company. Develop the right approach to showcase your planning and speaking skills. You'll need to prepare various promo products, including social media posts, articles, and videos. Additionally, you should market the event to generate more leads.
Relevant Social Media Groups
Create and join meaningful conversations with your target audience on social media, such as Facebook and LinkedIn. Participate in the relevant groups, contributing to posts and providing expert advice in the comments.
You can also attend numerous online conferences that have gained more popularity due to the COVID-19 pandemic.
Core Insights Into B2B Sales Lead Generation
So what are the main ideas of the article? Let's sum up how to grow your leads list quickly!
Create awesome content and build an ecosystem using various content distribution channels to promote your company. Don't be afraid to experiment with the format. Invite your experts to share their knowledge with your prospects.

Stay flexible. Today, doing business is about being dynamic and proactive. Thus, reach out first and deliver a comprehensive user experience.

Automate your processes. Streamline the workflow and boost your campaign results using the latest software and remarketing.

Develop relationships. Find ways to attract the right audience at the right place and time and try to deliver as much value as possible with the help of useful content and socializing. After all, modern B2B relationships prioritize empathy over assertiveness.

Tailor your application forms to the current offer. Make sure that its

goals

include

attracting relevant prospects and that it contains a sufficient number of questions.

Review your database from time to time. Get rid of outdated or irrelevant contacts.

Personalize your interactions. Prioritize quality and relevance over the sheer volume.

Attend online and offline events. They are a great source of fresh connections. You will discover numerous ways to expand your customer base both as a speaker and as a participant.

Use directories and install a live chat not to miss great lead generation opportunities.

Apply cold email outreach to reduce costs and increase conversions.
Hopefully, the tips mentioned above will help you get lots of new customers in the near future and enjoy a revenue boost.