Today's b2b lead generation is closely associated with rapid sales growth, which is impossible without acquiring enough prospects to scale your business. There are quite a few approaches to updating your database with new potential customers that involve different levels of expenditure and time input.
We've picked the three most common ways to gain new business leads that today's companies use. Those are purchasing leads for sale, buying them from a lead generation or a marketing agency. As you can see, all of them allow you to buy leads online, but the results might differ dramatically. Which way is worth investing in? Let's find out.
Way #1. Purchase Leads for Sale
It is not difficult to buy sales leads from a vendor, so many businesses consider it a suitable and inexpensive shortcut. Indeed, when you're growing your business, purchasing a list might seem a really tempting idea. Nevertheless, it can also become your worst investment due to a number of reasons.
First, it might consist of invalid addresses, which will make it useless. Many list buyers complain that

over 50% of the emails are outdated or do not belong to real people.

What's even worse, most vendors aren't likely to provide reimbursement.
Second,

spam filters are likely to mark your messages as inappropriate if your delivery rates are low.

In other words, your whole email campaign may suffer due to the invalid addresses on your list.
Third, even if most addresses are valid, this does not guarantee conversions. In fact,

the people you're reaching out to have already received lots of similar offers from other business owners who bought the same database.

Do you really think that they will gladly order your services if they've just deleted tons of previous emails with similar content? No, they won't.
So there's something you should know before buying leads from a third party.
NB! Cutting corners by buying a sales lead list will most likely deteriorate your sales results.
What solution will work better? Well, if you want to find someone's email, you'd better use state-of-the-art tools. Are you excited? Investigate a few companies that provide such services.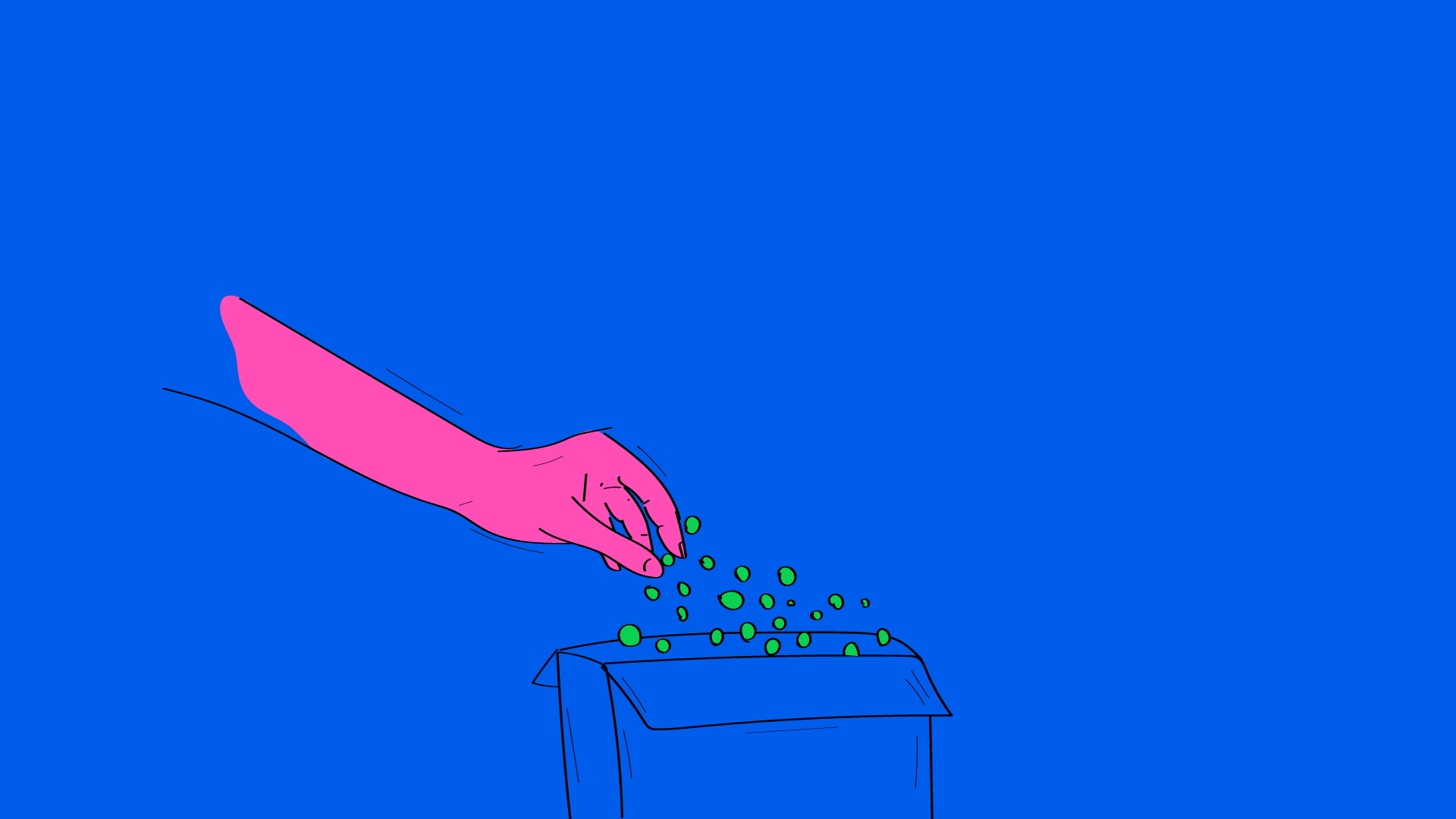 Email Finders to Provide You with Contact Data
As stated by its name, this tool will help you find the addresses of the right people who make decisions in your industry. You can apply various filters to reveal decision-makers, such as job title, location, etc. Thus, if you want to find someone's email, this tool will make your representative selection more precise.
The company checks each and every email with progressive mail server tests to make sure they are valid. Thus, you can be confident that your sender score will be safe with FindEmails.com. It is also very convenient to replenish your database with quality leads using the tool's automation software.
You can benefit greatly from applying its API to find prospects, verify addresses, and download your newly created lists to the CRM. The tool offers a Chrome Extension that is easy to install and use and also allows for seamless prospect extraction from the company's database. FindEmails.com is perfect for businesses that require a simple yet effective contact search.
Unlike leads for sale, VoilaNorbert will help you find someone's email in a quick and efficient way. While it will not allow you to buy a one-time ready-made list, it can regularly provide you with qualified prospects since it operates on a subscription basis.
Why don't you just buy sales leads? Why would you want to constantly use the tool?
The thing is, VoilaNorbert was created by sales professionals for sales professionals who are interested not only in getting business leads but also in enhancing the whole campaign. This unique tool is a perfect choice to boost your sales and marketing results, and here is why.
First, VoilaNorbert

facilitates sales

, supplying your pipeline with top-notch leads.

Second, the tool will help you come up with a highly personalized offer that will impress decision-makers.

Third, it will provide you with excellent lead nurturing tips and also teach you how to re-engage the ones that went cold.
Moreover, VoilaNorbert will improve the prospecting outreach (both warm and cold) with its advanced automation solutions. It also offers a seamless CRM integration.
What you should definitely know before buying leads is LinkedIn Sales Navigator. This tool is so much better than a regular system of buying lead lists! It will ideally suit businesses looking for direct contacts of decision-makers.
The tool also operates on a subscription basis, which gives you a number of awesome opportunities.
First, it allows for profound keyword research for more precise targeting. You can easily familiarize the program with your existing database and make use of predictive search to make it find similar leads for you.
Additionally, the tool will automatically select suitable prospects filtering lots of candidates according to the company, industry, location, and other categories. You will also love advanced CRM features that allow for smooth lead acquisition and nurturing right in the system.
Speaking about social media, we cannot but mention Lusha. This application will help you find someone's email and identify it via social media networks. No, it won't allow you to buy a bunch of third-party leads, but you'll be definitely able to buy business leads that are 100% valid since it offers thorough verification. Lusha also suggests tips on how to make conversations with prospects more meaningful to boost conversions.
Lusha's main functions include in-depth business profile verification and teaching the best lead nurturing practices to SDRs. Thus, set the right parameters to find your perfect clients and send customized messages to get excellent results. Moreover, you can also boost your campaigns with powerful analytics and hire great professionals with Lusha.
The company has already helped over 520,000 sales reps make great contracts. Its Chrome Extension always comes in handy when an SDR is looking for new customers.
Lead Generation Tools for Small Business
There's something even a b2b lead generation small business should know before buying leads. Some tools are tailored specifically to their needs and can help them purchase small business leads that will perfectly suit their Ideal Customer Profile (ICP).
If you are eager to buy a sales lead in line with your ICP, this tool will become your best friend. The thing is, it is convenient, affordable, and has a user-friendly interface so that even a non-tech-savvy person can quickly master it.
Salesfully will skyrocket your lead generation by providing unlimited contact data (over 200 million leads). However, you should dig really deep to discover the gold among myriads of addresses.
Why buy leads when you have such a great tool at your disposal? UpLead has been designed to meet the needs of small businesses. You will quickly learn to use it by following the instructions in your account. It has a simplistic interface and powerful search, which means that you will find decision-makers' addresses with lightning speed.
What's even more exciting, you can export your new prospects' data in just one click to your CRM. Thus, it is hard to argue that UpLead is an effective tool to buy leads and facilitate your sales team's efforts.
UpLead operates on a subscription that costs $99 per month for 170 credits, and the prices go up if you choose a more sophisticated package.
VERDICT
Purchasing lists from a third party is likely to bring about financial losses, so it is better to use a progressive automatic email finder.
Way #2. Buy Sales Leads From a Lead Generation Company
If you're not a big fan of email finders, you can order prospects from a lead generation company. Usually, sales professionals from such agencies do their best to acquire relevant leads for their customers. How do they do it, exactly?
An expert will collect the information and aggregate it for your business. As a rule, lead gen agencies apply a wide range of techniques to get the right prospects. Those include:
content syndication;

social media tools;

targeted landing pages;

online ads;

outreach campaigns;

SEO techniques;

automated software etc.
The expert will also apply a series of verification and qualification techniques that determine the level of warmth and engagement with your brand. As a result, they will select the most suitable candidates for your company's services.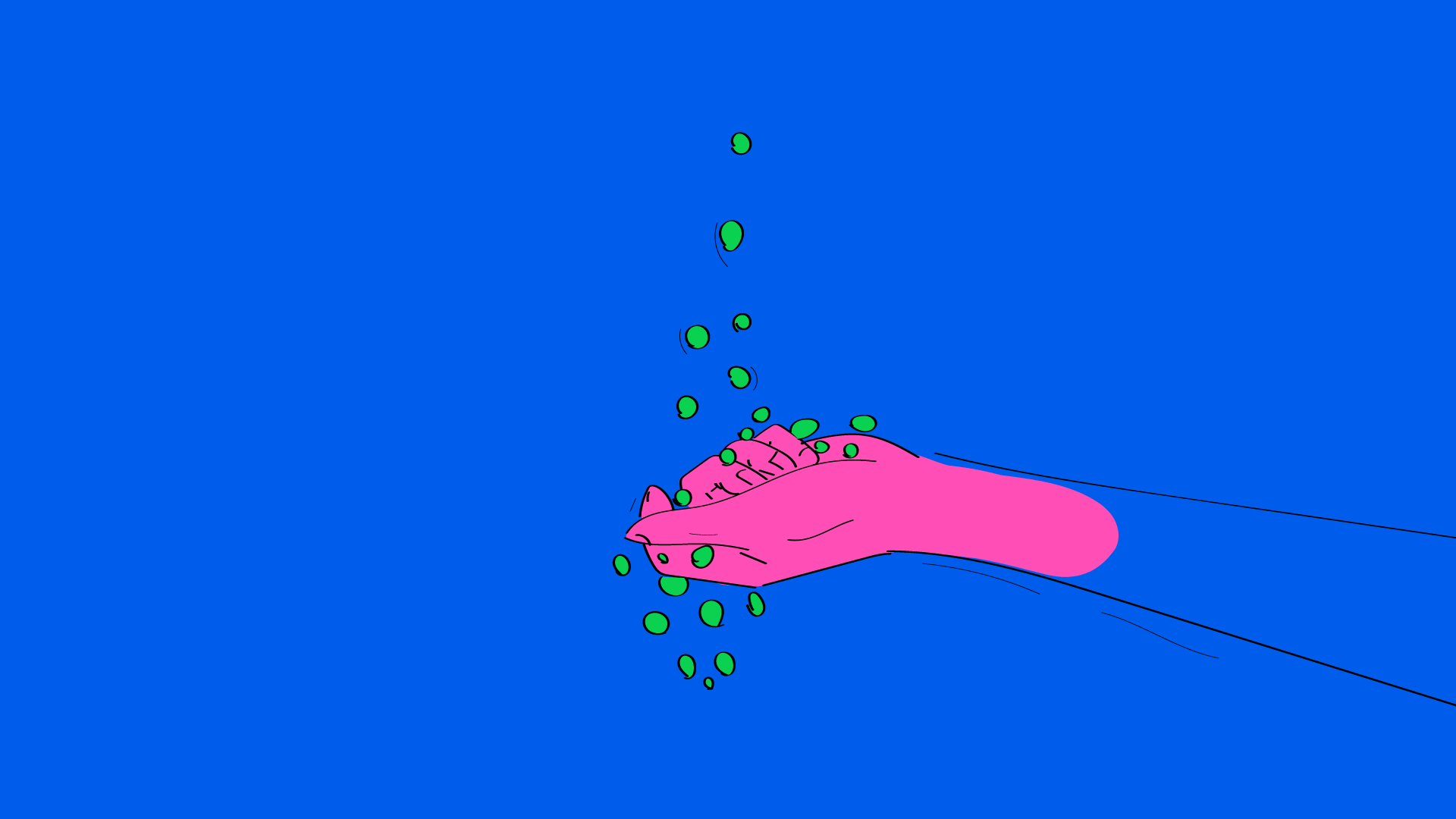 Additionally, a high-ranking agency will launch or suggest a powerful lead nurturing program to skyrocket the operation of your sales pipeline. Thus, it is quite a good way to get leads, especially if you are in a hurry.
VERDICT
Buying prospects from a lead generation agency works well when you need quick results.
Top Lead Generation Agencies to Acquire Excellent Prospects
This agency focuses on boosting conversions and scheduling meetings that result in closing deals. They have a good reputation in the industry, so they are trustworthy business partners. The company's clients point out the high quality of its outreach management and list-building skills.
This company targets B2B lead generation service firms, always striving to boost closing rates by 2X-3X. The professionals will carefully select prospects for your business and provide valuable tips on how to help them move down your funnel. Outboundview's experts are also very good at appointment setting and helping SDRs meet their sales goals faster.
Being a well-established B2B lead generation agency, Sales Roads helps its customers fulfill their business potential. Its experts make great use of state-of-the-art technology and automation solutions that help to streamline all processes.
This agency is also loved by SDRs since it supplies them with innovative solutions in the sales industry and provides incredible top-of-funnel opportunities. Sales Roads has gained so much expertise as it has practiced lead generation for many years, plus, it is good at SDR outsourcing.
Way #3. Buy Leads from a Marketing Agency
Alternatively, you can order B2B prospects from a marketing agency. You might get somewhat different results in this case. The fact is, marketing experts usually count on targeting more than any other professionals.
They firmly believe that such an approach allows for more advanced identification of your ideal customers. Thus, expect marketers to reveal your audience's pain points and wishes and develop the whole lead acquisition strategy based on this data.
Such agencies apply a variety of methods to achieve their goals, including:
profound market research;

in-depth lead research;

advanced targeting;

brand strategy mapping;

SEO best practices;

powerful content marketing;

email & social media outreach campaigns;

PR & promo campaigns etc.
As you can see, marketers are keen on metrics growth, so they are typically more precise with their research. As a result, you will enjoy an influx of high-quality warm leads, improved client retention, better lead nurturing, closing more deals, and enhanced brand recognition.
VERDICT
A marketing agency supplies prospects with higher life-time value than lead gen companies or email finders.
Top Marketing Agencies to Bring Your Lead Generation to a New Level
Martal Group performs complex marketing tasks, including identifying the target audience, qualifying leads, managing outreach, and analyzing the results. Its experts are responsible for excellent customer onboarding.
The agency provides sales outsourcing services across several industries, such as SaaS, IoT, and IT. Sales professionals of Martal Group are also great at coaching SDRs on how to drive more sales.
Strategic Sales and Marketing Inc.
Clients resort to Strategic Sales and Marketing Inc. to get a considerable business boost since it provides marketing and coaching services. This agency is also well-known for effective lead qualification and nurturing. The company's experts are really good at doing research and collecting essential data, as well as at launching potent campaigns.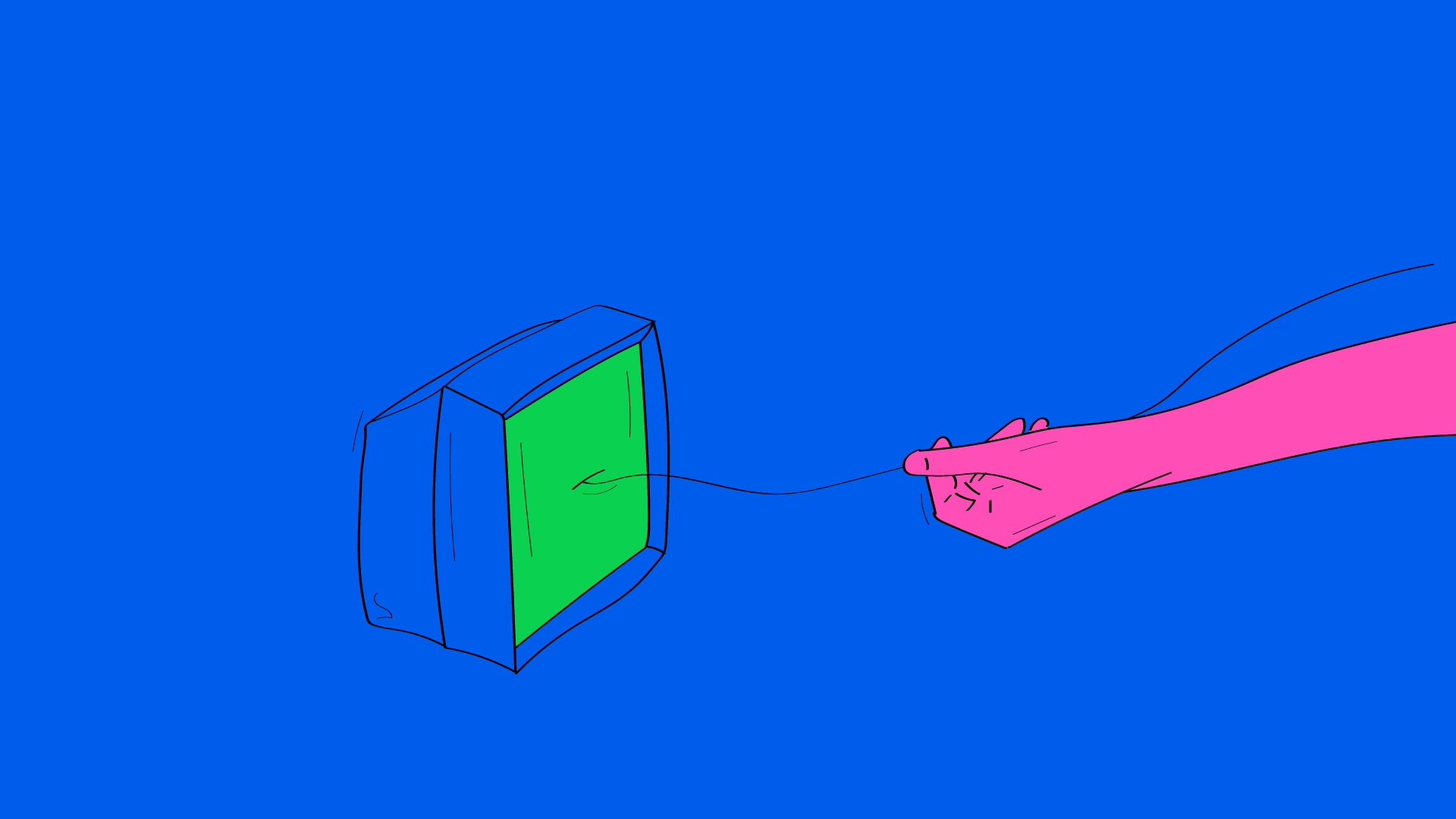 Difference Between a Lead Generation Agency and a Marketing Agency
You might wonder, what's the difference between a marketing and a lead gen company if they have so much in common? It is true that both agencies perform similar tasks; nevertheless, there are several distinctive features, so stay tuned.
First, think about the timeline.
You are likely to get a bunch of fresh prospects from a lead gen agency faster than from a marketing company. This can be explained by the fact that those professionals are usually looking for quick solutions to facilitate business groups. At the same time, a marketing expert might take more time to do research but provide more targeted leads.
Second, think about the approach.
A marketing expert is likely to invest their time in designing self-sustaining workflows. For instance, they can create a wise content strategy involving SEO tactics that will result in a steady influx of leads coming to your website or more effective outreach campaigns. If the content is evergreen, you will be getting organic traffic for a long time.
A lead gen expert will invest in online advertising and retargeting, aiming to catch hot leads. Such an approach might bring quick traffic to your landing pages and drive conversions. While it's a great idea to use it when you urgently need prospects, it's not going to work perpetually. In other words, it will fade away quickly, as soon as you acquire the first round of leads.
Third, think about the types of prospects.
A lead gen agency will tend to sort out unsuitable candidates and verify them. They will also put them into different categories and qualify them according to their buying intentions. Only after taking the steps mentioned above will they be passed on to your sales professionals. Thus, the only thing left will be sending a personalized pitch or a follow-up.
A marketer, however, will most likely automate these steps, which means that the prospects you get won't be all warm. At the same time, they will be all categorized, so you will have an opportunity to launch several campaigns targeting different groups of leads instead of just one.
To sum up, both types of companies can bring great results, but you should be clear enough about the goals you're pursuing.
VERDICT
The two types of agencies pursue different goals. A lead gen expert will quickly produce warm leads, while a marketer will focus on creating a sustainable system, which might take longer but have stronger effects on your sales.
Choose a Hybrid Solution
What if we told you that you no longer have to choose between the two types of agencies? Belkins operates as both a marketing and a lead generation company that has supplied more than 430 clients with 8,331,490 top-quality leads.
Belkins is also among the best 10 companies on Clutch, actively contributing to business growth. This includes not only earning top-notch prospects for companies of all sizes but also testing and improving their email deliverability to increase conversions.
Moreover, Belkins' marketing and sales professionals are able to turn customers into influential thought leaders with LinkedIn Marketing.
Furthermore, Belkins is a trusted business partner, always delivering on its promises. The company's experts make the best out of artificial intelligence and the latest technologies to help your business grow. They can't wait to boost your sales results by applying a comprehensive and personalized approach that combines the industry's best practices.
All of the above helps Belkins conduct profound research and gain in-depth insights into consumer behavior. Client acquisition and retention have become the agency's best bet. It reaches the right audience at the right time and delivers awesome results — exactly what its customers expect.
VERDICT
A hybrid agency will deliver the most striking results to a business that needs a personalized approach.
Now You've Got the Leads. What's Next?
Now you've acquired a list full of warm prospects eager to try your services. What will be your next steps?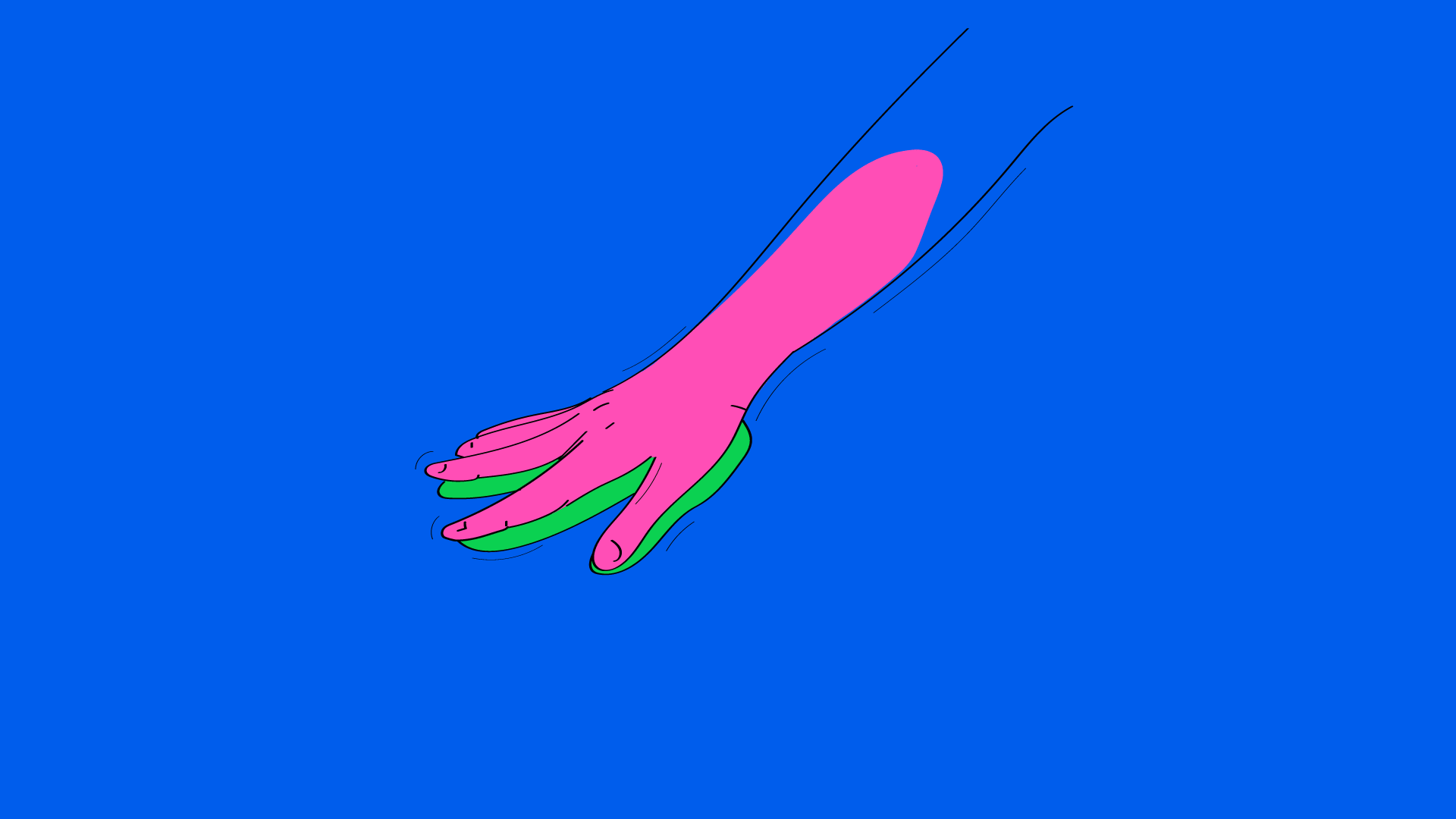 We've picked a few more tools for you to perform outstanding data enrichment and outreach automation to make the best out of your new database.
Remarkable Data Enrichment Tools
After all the contacts have been validated, it is time to take care of engaging emails. The following tools will help you understand your leads better. You'll know how to catch your audience's attention and make them truly interested in your content once you have this information.
Relish abundant analytical insights with Datanyze — it aggregates crucial information from trusted sources, such as connected social media, Alexa, as well as various tools and technologies.
You will be able to keep track of your website traffic and find out more about the demographics of your visitors. The tool will also suggest sound marketing strategies and crucial technology data, including useful services for web analytics. You will also be able to acquire more contact details of your prospects.
The mission of Discoverly is digging deep into your leads' social media and withdrawing essential information that can boost your sales.
First, you can apply this tool to LinkedIn, analyzing mutual friends and other users in the network who meet the specific parameters of your business.
Second, use it to discover your potential customers on Facebook and Twitter. The tool will apply a similar approach to analyzing those media and come up with great tips on how to connect with your prospects.
You won't believe your eyes when you launch this tool — it will turn you into a tech guru with its valuable insights. You will know everything about your prospects' tech stack, including the software they are using to support their online presence.
Of course, not everyone needs such deep knowledge about technology, but if you are a dev company, you will definitely appreciate the valuable data. Moreover, it is also possible to analyze your competitors using SimilarTech.
Effective Outreach Automation Tools
Having analyzed your prospects, you can now launch your first campaign. The following tools will make your life easier by automating building schedules and removing any impediments on your way.
On Lemlist, you will find a plethora of fantastic templates suggesting great visual solutions and content writing tips. It allows for creating dynamic emails and provides seamless integration with Zapier, Hubspot, and other important platforms. The tool will also assist you with scheduling and optimizing the sending cadence.
With Reply.io, it is possible to put your campaigns on autopilot, letting the tool automatically send the emails while you're focusing on other tasks. For instance, you can personalize your messages and contribute to improved results in the future.
VERDICT
Data enrichment and outreach automation tools will help you drive more conversions.
Conclusion
We've made a long way to conclude that buying business leads is only worth the effort when you are using a proven tool to find someone's email. We also outlined the difference between a lead generation and a marketing agency and decided that the latter build a more sustainable system since a long-term b2b lead generation strategy truly pays off. At the same time, you can hire sales professionals from a lead gen agency to quickly provide you with top-notch warm leads showing their willingness to make a purchase.
Nevertheless, if your requirements are more specific, there's no need to rack your brains over what type of company you should buy business lists from. In fact, you can select a hybrid version, such as Belkins, that combines the most potent lead gen approaches, marketing strategies, and technological solutions to meet your expectations.
Additionally, once you buy B2B leads, it's essential to invest some time and effort into data enrichment and outreach automation. Use state-of-the-art tools to see your prospects convert into clients and come back for more services.