Blogs have a somewhat frivolous reputation: The common perception is that they are something superficial and easy to do when you have an urge to share a high-fiber kale detox smoothie recipe or mindfulness tips for beginners.
Business owners rarely conceptualize themselves as bloggers because their pressing need to generate as many B2B sales leads as possible leaves little room for online blogging. This misconception cannot be further from reality because, if done right, blogging is a powerful lead generation tool.
An insightful blog with practical advice and active audiences definitely builds up traffic as well as your online community. But can a blog truly help you to generate high-quality leads? For sure.
How exactly do blog posts help generate new B2B leads? If we deconstruct what goes into that question, we will reveal the following components:
building a company's social capital and online authority;

helping get past strict gatekeepers to decision-makers;

tapping into new audiences with guest blogging;

enhancing social selling by engaging with someone within a target business.
At that, B2B blogging doesn't imply that you must have incredible writing talent. General knowledge of writing mechanics is definitely needed but the trick is to tap into the challenges and pain points of the target audience and elaborate on your relevant experience using a language they share.
Let us give you the top contour of how B2B blogging works from our experience of nurturing new business leads with Belkins blog and podcast.
Content: How to generate sales leads with content marketing
These days buyers are extremely knowledgeable about products they intend to purchase. For vendors, it implies that when they conceptualize what to put out there, they need to go beyond generic descriptions and obvious product features. Buyers want to know unique experiences related to the product and ideas that are relevant to the situations they are facing in their line of work.
If you know how to create value for the target audience and do blog posts tailored to your Ideal Customer Profile and buyer personas, your blogging will generate leads even without outstanding metrics.

Let's start with ideating the end product. What should your typical blog post look like? Here are key criteria for content that generates sales leads online.
Helpful. There are so many generic articles that rehash the same terms and definitions without even the tiniest sliver of unique information. If your

pieces have practical recommendations on issues that are important for the audience, your readers will see your blog as useful

and efficient.
Relevant

. Having relevant content means not only identifying the pain points of the readership and exploring the urgent questions of the moment. It also means

creating blog posts

that engines interpret as on-topic

to

the searcher's query, and, as a result,

they will

generate leads

for you

.
Uniquely valuable. Unique content means not only plagiarism-free and written by your in-house or outsourced writers. Uniquely valuable content provides information that is unavailable to get elsewhere. By bringing your personal experience and reflecting on your insights, you set yourself apart and

create unique information that's not available anywhere else

.
Great UX.

Your content must be easy and pleasurable to consume on any device

. Format your blog article properly: Come up with a descriptive, catchy title; find quirky images (to fight banner blindness); use whitespace and subheadings to improve readability. Designing their websites SEO-friendly, many companies forget that today, many people read blogs on the go. Therefore, optimize your blog for mobile devices.
Distribution: How to build traffic and generate sales leads online
Content is King, but it is powerless if not supported by proper resources. Here are a number of tricks to optimize your blog articles for both readers and search engines.
Indexing is essential. Organic traffic won't come to your website if people cannot find your content by searching for answers to their questions.

That's where search engine optimization (SEO) comes into play.

If your website is invisible to Google,

how do

es it show up in search queries? Then organic search traffic is out of the question for your

blog posts

. If the keywords you use are not relevant for your target audiences, how do

generate

d

leads

fit your ICP?

Include meta descriptions. A lengthy headline may not be attention-grabbing enough for users to click on a link.

A few lines describing what an article is about can catch searchers' interest and drive your organic search traffic.

Find out your audience's language. It may take you combing through other blogs, chatrooms, and comments under influences' posts to find some specific words and collocations that your target audience is using. To this effect, you should use not only single words but also long-tail keywords or keyphrases, i.e.,

specific phrases or searches that leads use when talking about the topic of their interest.

Use link-building strategies

. If you're not yet familiar with an extended family of links, including backlinks, internal links, external links, etc., and don't know

how to generate leads from blog post

s, just remember that the right linking strategy boosts a website's ranking and indexing.

Those who use relevant, high-quality backlinks leading to their websites have more intense traffic and higher rank in search for their keywords.
Blogging tips on how to generate more leads for sales
On Belkins Growth Podcast Season 1, Episode 2, we invited Kathryn Aragon, Head of Content for SalesHacker, to discuss how to filter out random visitors and generate only top-quality sales leads on a B2B blog. Here's a list of B2B blogging tips Kathryn shared with us:
Know your goals. It may seem counterintuitive, but a goal for your B2B blog is not explosive blog growth and a 100% click-through rate (although these are very good results). As you want best-fit leads, and many of you have niche-specific products and services, the reach of your blog posts should target the people who need your solutions. That is them you are building connections with. Kathryn says, "My goal was not to come with a better call to action; it's being more personal, more engaging." Besides an overarching purpose, each written piece should have a single goal: Teaching about product use, attracting new visitors, or catering to a younger audience, etc.
Be familiar with your audience. Catering to different generations is one of the challenges of modern-day blogging. If your target audience is not narrow in terms of age, you most probably should juggle writing for older and younger generations. The problem is not that people of different ages use different vocabularies. Rather, they have different mindsets.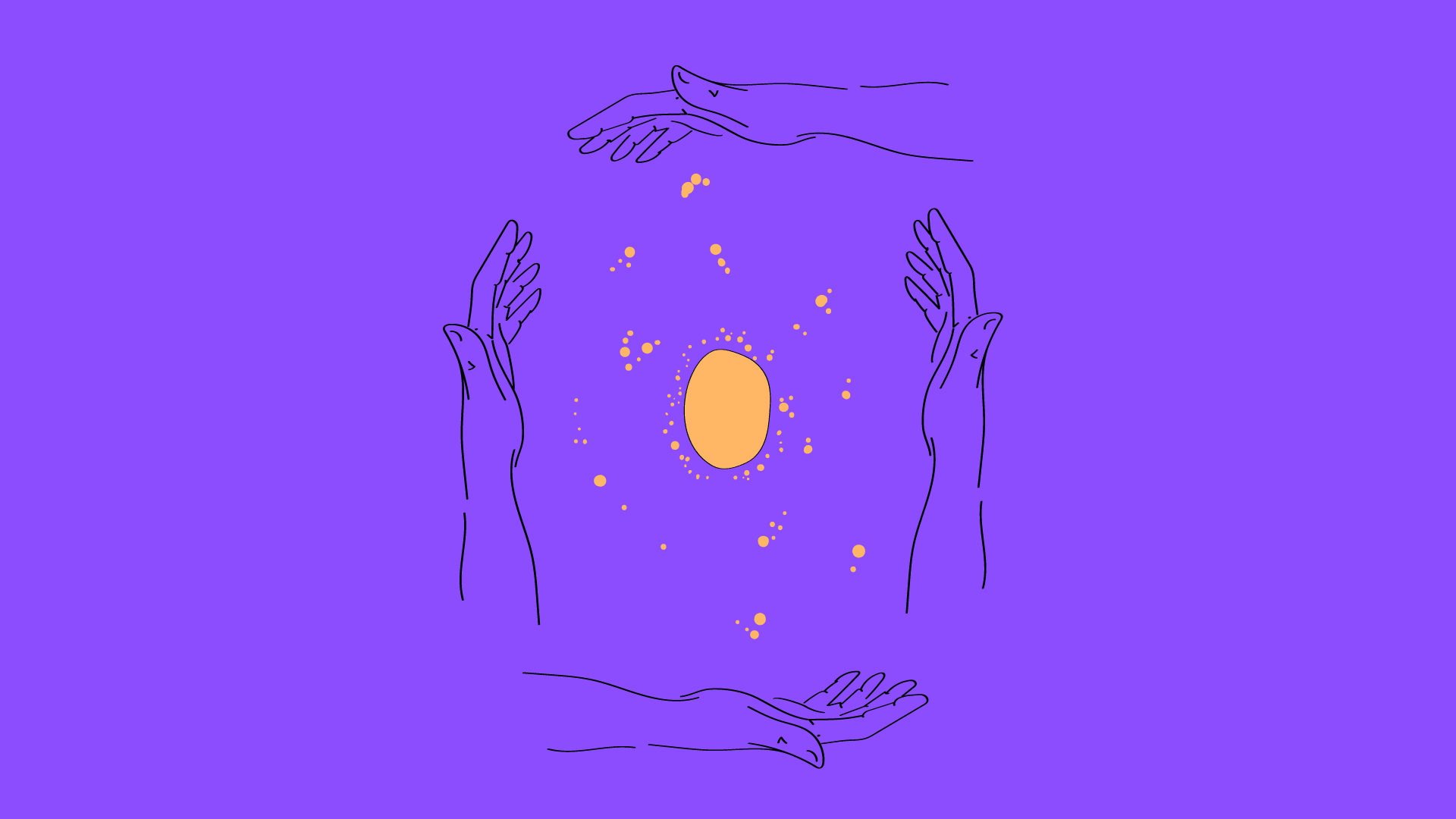 Kathryn says, "When creating content, you're trying to optimize it for the older professionals by maybe answering their questions and making sure their definitions and the traditional straight-laced kind of contents are present, but then also for the younger people who want to know that you are speaking from experience and not just feeding them ideas that haven't been validated in the field."
Have a consistent content strategy. "Posting content is not a strategy. That's just an activity that you're doing," says Kathryn. A full-blown content marketing strategy includes everything, from the company's buyer personas and their content needs to traffic building and distribution. Of course, you should create sales-focused content alongside informative articles, but be sure not to appear too "salesy." Think about your audience before you post anything. Please note that if you aren't promoting your content and aren't getting eyeballs on it, you've missed points. You've created content for its own sake, and there's no reason to do that. Make subscribing worthwhile.
Be conversational. It is also important how a blog post sounds if you want to generate more leads for sales. A tone of voice is essential. Kathryn says, "I find so many people who try to be academic so that they put on this false voice and try to sound important when they write. Just talk, write conversationally, short paragraphs, let it be readable." Use simple language and reach out to people with your genuine experience rather than fancy, high-brow words. That's all that is going to get people more engaged with the page. Never get tired of optimizing your content until it is well-perceived by your audience.
Do prior research. To target the right audience, you need to know the pains of your current customers. Interview your audience and mine your past deals for new post ideas. Let's say, you come across "finding clients on social media" as the most common challenge for your customers. Write blog posts with the best practices and tips to help your online community start a conversation about that problem and solve it. Dig deeper into your customers' obstacles, and it will help you with creating a B2B content framework.
Distribute through social media. Distribution is a crucial piece of content strategy. As Kathryn remarks, "Just do it, just share it, give it out, recycle it, invite people to read it in every channel." To make it more enticing for new audiences, communicate the value right in the title. Statistics show that the most popular LinkedIn posts have the following words in the headline: how to, why you should, you need to, can learn from, and the future of. Give people value, and they will share your content and become your loyal fans.
How do blog posts generate leads?
Now, you have a gorgeous blog with terrific traffic and a responsive audience. Shall you do anything to spur lead conversion? Are you still incredulous and wondering, how do blog posts generate leads? Creating relevant and engaging content is only the tip of the iceberg. If you want to generate more leads for sales, a few more steps are there for you to take.
Step 1. Get your readers to subscribe. There are many ways to get readers to share their email addresses with you. For example, suggest that they subscribe to your blog and newsletter to stay tuned. If readers are reluctant to do so, give them a free eBook or an educational video as an incentive.
Step 2. Start guiding subscribers through the sales funnel. Your blog subscribers have challenges that your product or solution can solve. Offer them advanced content relevant to their problems. Create and host a webinar to educate leads on your product.
Step 3. Qualify leads. Using automation marketing software and BI features, see how leads interact with your content: Are they spending time on your website? Are they clicking through blog posts? Are they interacting with chatbots? Those who are qualified as hot can be converted.
Step 4. Drive leads toward closure. Get your SDRs to reach out to warm and hot leads and try to show demos and set up appointments with account executives.
Can a blog help you to generate high-quality leads?
As you can see, blogging is not about sales at all. It can provide sales opportunities, though. As you can see, a blog can help you to generate high-quality leads. Approach B2B blogging with the appropriate strategy and knowledge. Buttress it with social media marketing, email outreach, cold calling, and other ways to generate B2B sales leads.
Belkins tips on how to generate sales leads will take your sales to a new level. Peruse our website on your own or send us an email to book an appointment with one of our consultants.