Regardless of the industry, salespeople now spend less time on the roads and in face-to-face meetings. More events are taking place online, and instead of chatting up a client at a tradeshow, salespeople slide into clients' DMs on social media platforms.
We all know the reasons behind this major shift to online selling and digital lead generation for B2B sales:
the evolution of technology;

the onset of the COVID-19 pandemic;

the development of social media and social selling.
New technologies and social media have been around for over a decade now, but it was the COVID-19 pandemic that prompted sales teams to reconsider their workflows and preferred tools.
Gartner Research reports that only 21% of sales teams were using some form of marketing and sales automation in 2018, but the pandemic brought a two-fold increase in technology use. In 2021, 54% of the B2B salesforce are using AI.
Social selling has become a new reality for many salespeople in the digital environment. For one, cold selling isn't just passé these days; it isn't working anymore. Salespeople now first start pitching only after the rapport with leads is built. Social media is great for the purpose of rapport building. It is easier to establish connections by reaching out through Twitter, Instagram, Facebook, or LinkedIn. Social media also provides endless possibilities for personalization.
The new realities have shaped new requirements for the B2B salesforce. To sell in the buyer-centric environment, salespeople need not only to understand what prospects are looking for, but to have well-structured and easy-to-access content in order to nurture B2B lead lists and close deals a.s.a.p.
To reorient ourselves in this changing landscape for marketing and sales, let's review what remained unchanged and what's new about B2B sales leads generation in 2021.
Things that haven't changed in business lead generation
The way in which salespeople experience new realities of the post-pandemic world largely depends on the industry and organization they are in. The technology sector is quicker to streamline the workflows and strategies. It is also essential that business owners and CEOs are open to adopting new practices. Your business can have little in common with technologically advanced industries, but a tech-savvy CIO or CCO will select the tech stack wisely and boost your B2B sales leads.
Here are the top 3 things that have been around for some time now.
Research comes first

. It wouldn't be an overstatement to say that the majority of SDRs research

business-to-business sales leads

before reaching out to them. Lead research is a wise move because (1) it assesses leads' fit to your ICP and (2) allows you to tailor your communication to match their needs and preferences. When researching your

business contacts and business leads

, check out not only the organization's website and registration record but also the decision-makers' LinkedIn profiles and social media activity on other platforms.
Use account-based marketing approaches. Account-based marketing targets different roles and functions within a target account to ensure support throughout several verticals. If you know an employee or an existing customer within the target company, mention their name in your first cold email/cold call or at least grill them about the right people. Some form of "warm-up" is helpful.

This isn't a B2B sales lead generation tactic

per se,

but it will help you progress toward finding the ultimate decision-makers.

Be picky about your leads

. Long gone are the days when SDRs were happy to lay their hands on a list of

business contacts and leads

of any quality. Many sales teams have rigorous pre-qualifying practices and try not to

buy business leads

from a

B2B lead generation

company if quantity tramples quality. From lead research to making inbound calls, pre-qualifying is a prerequisite for an effective

B2B lead generation

. Just ask questions, "What problems can't your current solution address?" "Could your revenue be higher if you solve these issues?" "Do you have deadlines for finding a new solution?" and you will get more qualified leads

.
Improvements in B2B lead generation strategies
Some of the improvements are not particularly new. It is just common sense to have a good team or establish your authority in the industry. However, as a set of B2B lead generation strategies, these suggestions have been articulated just recently.
Put together a dream team

. When considering business-to-

business lead generation

as a complex process, it becomes obvious that great performance is possible when each step has an assigned role of carrying it out. In addition to growth hackers, lead researchers, and SDRs who nurture and

manage your leads

, companies need to align marketing and sales.

B2B sales lead generation

is largely pivoted on

content marketing

and email outbound strategies.

Even regional businesses nowadays engage multiple team members in content creation. Enterprise companies have an endless loop of streamlining and optimizing content based on feedback and new metrics.
Build your reputation as a thought leader. Being a thought leader should be applied not only to organizations at large but to Salesforce leaders, too. If members of your sales team are successful in developing their social media accounts and contribute to online discussions in a meaningful way, they can use their social capital as leverage to slide into leads' DPs and apply social selling as a concept.

Obviously, they can't do it on their own and need the right support from their organization in the form of well-structured content and a well-equipped team.

Create diversified content

.

Content marketing

is the bread and butter of

B2B email lead generation

and other

strategies

.

However, it is not enough to duplicate the same article or a case study on the company's website, LinkedIn, and in email sequences.

(1) First, some information channels need more simplified content while others require more data-dense pieces. (2) Also, create laser-focused content for the needs and preferences of your target audience. Startups often try to cater to all industries, and then they realize that tailoring their offerings for just a subset of business directions is more efficient not only in terms of their revenues but also their value to clients.
Use a push strategy in content marketing. It's one thing to create the right content, it's another thing to get it distributed! (1) First, after relevant pieces of content are created, salespeople need to have easy access to them. Sales enablement tools are helpful in accessing content quickly. (2) Second, it's not only up to the B2B digital marketing agency to push the content to market. Get all your SDRs to post links or full texts on their social media accounts to distribute the content through all communication channels.
Assess and optimize unceasingly. Any performance must be measured against the expected outcomes and adjusted for better results.

Upon receiving metrics and performance data, marketing and sales teams carefully examine what content brought the best results in terms of views and reach.

Any pieces of content that have poor performance are deleted from the content library.
Best-performing lead generation content
What content works best for B2B lead generation? In the world of B2B selling, high-quality content is pieces of information that address the queries and preferences of the target audience. To produce precisely-tailored content, content marketers should have access to lead data and create sales collateral based on the ICPs. For example, by installing IP identification and visitor tracking software, you can convert visitors into B2B leads.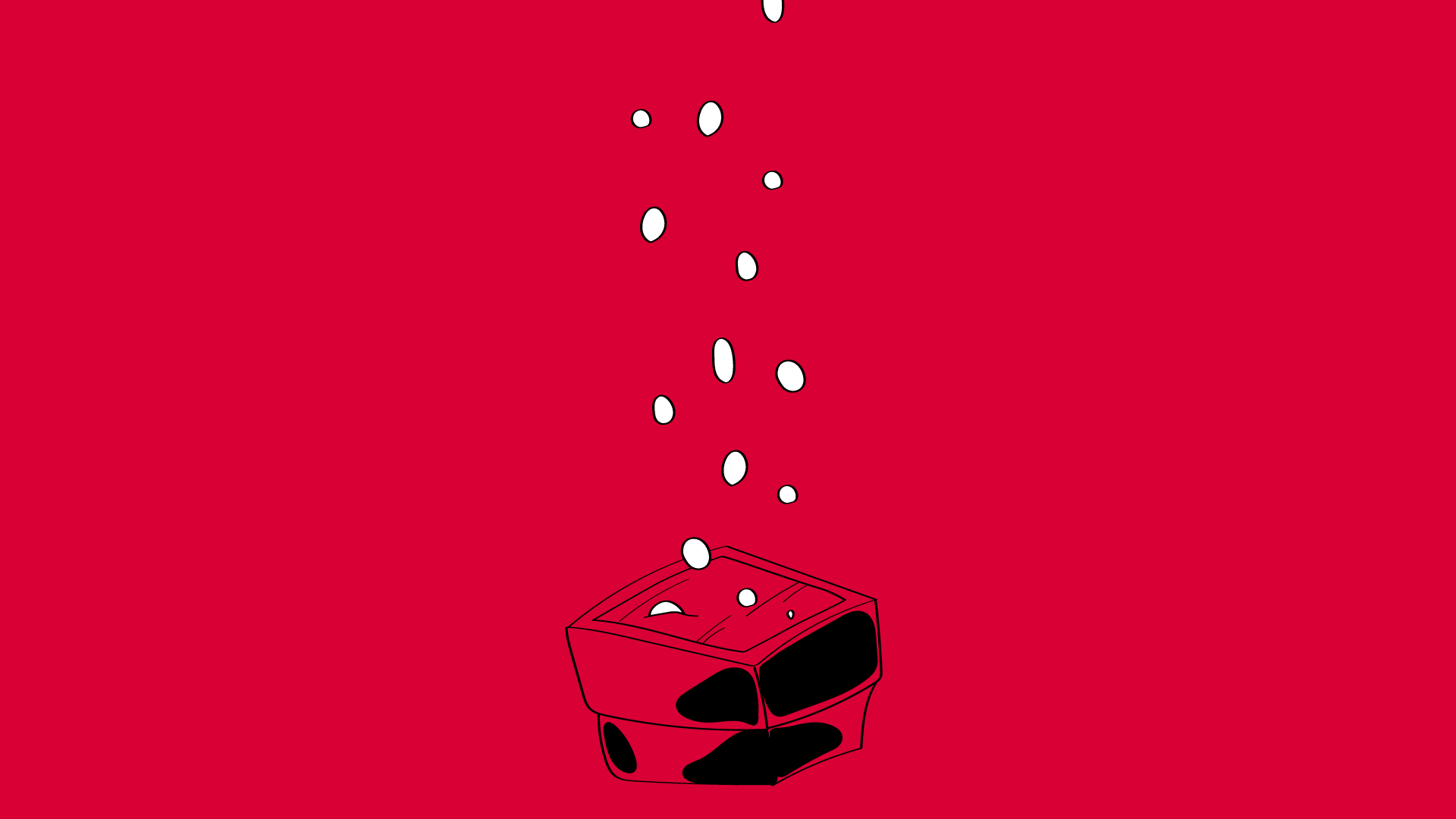 What types of content marketing should lead generation teams have in their arsenal?
Blog articles

. At the widest part of the sales funnel, an expert blog helps build up your authority in the field. By creating relevant and useful articles and informative graphs and checklists, you can establish a community of like-minded people interested in finding solutions to common issues. Usually, an SEO-friendly expert blog sets the scene for the company's expertise, and potential clients follow their search queries to your website. But often, when people come across reputable experts, they don't want to search any longer and agree to buy the products or solutions you offer.

Webinars

. Also providing the top-of-the-funnel content, webinars are often intended for a wide audience. In exchange for their email addresses and no fee, visitors can hear broad educational pieces and ask questions. However, by narrowing down a webinar topic, it is possible to take leads past the information-gathering stage to the objection handling stage of the middle and end of the funnel.

Whitepapers & case studies

. Before making a purchasing decision, B2B leads examine the product in great depth. A whitepaper is a guide elaborating on the problem the company's solution is aimed at and on the ways of addressing it. In other words, a whitepaper is a thick brochure or an eBook describing the background or the solution to the problem. Whitepapers and case studies play an important role in the

lead generation B2B process

because they provide relevant information at the middle of the sales funnel when leads get qualified and either move on to appointment setting or fall by the wayside.

Advertising and traffic generation. Advertising is also a form of content marketing because it attracts the attention of the target audiences and takes them to the website or blog where there is more relevant information. Furthermore, lead marketing envisions only a certain number of touchpoints. Prospects can have up to eight touchpoints through social media, search engines, LinkedIn and Facebook ads, email sequences, etc., and advertising should be factored in, too.
LinkedIn

. Social media platforms have wide possibilities in terms of business-to-

business lead generation

. For one, blog articles and social media posts attract new leads as sources of expert opinions. Also, LinkedIn has grown to be an excellent sales tool by providing endless options for personalization and lead search through Sales Navigator.

Update the

lead generation tools

in your tech stack.

Machine learning and artificial intelligence lend a hand in multiple mundane tasks every SDR and lead nurturer is involved in daily. From data consolidation to selecting the next-step info for corporate leads, AI-powered tools help marketing and sales teams in their lead generation efforts. Here's a handful of sales enablement and lead generation tools we single out for ourselves.
Adapting to the new normal
Qualified sales lead generation is nurturing leads through all the stages of the sales funnel. New technologies and best practices have shifted B2B sales lead generation towards the use of AI and customer-centric content.
If generating new leads has become more challenging to you than ever before, give us a shout-out, and we'll do our best to help you.