Supplying your pipeline with fresh B2B sales leads is a challenge that many businesses prefer to outsource to third-party B2B lead generation services. If you set your heart on doing prospecting in-house, here's a roadmap on how to engage all the lead generation channels you've set up and create a foolproof workflow for capturing only the best-quality leads.
Paradoxically, the market is full of B2B sales leads but most marketers and salespeople name demand generation as one of their major issues. How is this predicament possible? For one, marketers don't look for business leads of any quality. They want only high-quality leads. And, second, many find lead nurturing easier than lead generation. Once they attract new B2B leads, they provide them with relevant content through their social media platforms, websites, landing pages, cold calling campaigns, and email sequences.
Struggling with generating high-quality leads in the sea of B2B leads is possible only if a business is lacking a unified omnichannel B2B sales lead generation strategy. Leveraging these 4 B2B sales leads generation channels will skyrocket your database and sales:
The company's website and blog.

LinkedIn more than any other social media platform.

Cold outbound (email & calls).

Paid advertising & SEO.
We believe that only by streamlining these four lead generation channels, marketers can expect to generate high-quality B2B leads nonstop.
How to find B2B leads on your website
A company's website is the focal point of marketers' B2B sales leads generation efforts. Marketers use different sources of traffic. Leads generated from social media, engine search, and paid ads are driven to your website, so it should covert leads rather than let them go stale.
More than half of all potential buyers will first check out your website and make a judgment about the company's credibility based on what experience they get there.
So visual appeal, ease of use, and fast loading speed should be in place. A mobile version is also a must these days since many people check out their emails and social media on the go and use mobile devices more often than laptops.
Most importantly, conceptualize your website not as a price quote or promotional brochure. Instead, consider your website a lead generation machine that captures user data and takes B2B leads from the top of your sales funnel towards purchase. Here are ways how to enhance the lead generating capacities of your website.
Use sales chats as a tool to get business leads
Research shows that AI software can automate at least 40% of business lead generation work.
Filling in lead data, managing lead forms, going down a lead list, and welcoming visitors on websites can be assigned to bots while reps are having conversations with high-quality leads and get insights from data for lead capture campaigns. How sales chats are used on websites?
Chatbots

. Chatbots do preliminary qualifying work so that only the most qualified leads get to talk to reps. Also, bots can route chats and calls to the right department.

Live chats

. Real humans join in a chat when bots cannot provide the right information a visitor is looking for. Also, reps can set up push notifications to let them know when qualified prospects drop in on the website to have a chat directly.
What can sales chats do?
Reduce bounce rate. If a visitor, who is not random and is really looking for product information, is met with a question 'How can I help you?' they can be converted into warm leads with a personalized approach and relevant responses.
Create a positive experience

. Sales chats have become part and parcel of today's sales world. If site visitors get answers to their questions and care about their needs and preferences, the odds are, they will choose your company when the day comes to make a decision.

Substitute lead forms

. If you notice that site visitors are reluctant to fill in onsite forms, try using live messaging instead. An interactive bot will suggest follow-up questions based on answers and, for example, can route a visitor to sales, customer support, or objection handling. This way, prospects don't have to wait for a call operator. As for email addresses, a bot can offer visitors to join a newsletter.
Think of ways of generating backlinks
When reputable sources share links to your content (backlinks), it's a valuable seal of approval as it immediately uplifts your website's ranking. Backlinking is part of organic lead generation. But how to get other websites to backlink to your company's website?
Guest

blogging

. A guest post exchange – where your marketing team prepares a post for your partners and the partners create some form of content for your website – is a great opportunity to break into a new market.

Appearing on someone else's podcast

. A podcast is a long-form piece of content that lets new audiences discover your products or services.

Co-opting webinars

. Creating a webinar to discuss the issues your company has dealt with successfully is an unpretentious way to put your product in front of the audience. To this effect, any form of partnership between equal partners with somewhat different audiences will add new prospects to your database.

Creating useful content

. Some startups have a steady source of leads from a few pieces of highly useful content like infographics, eBooks, and even memes.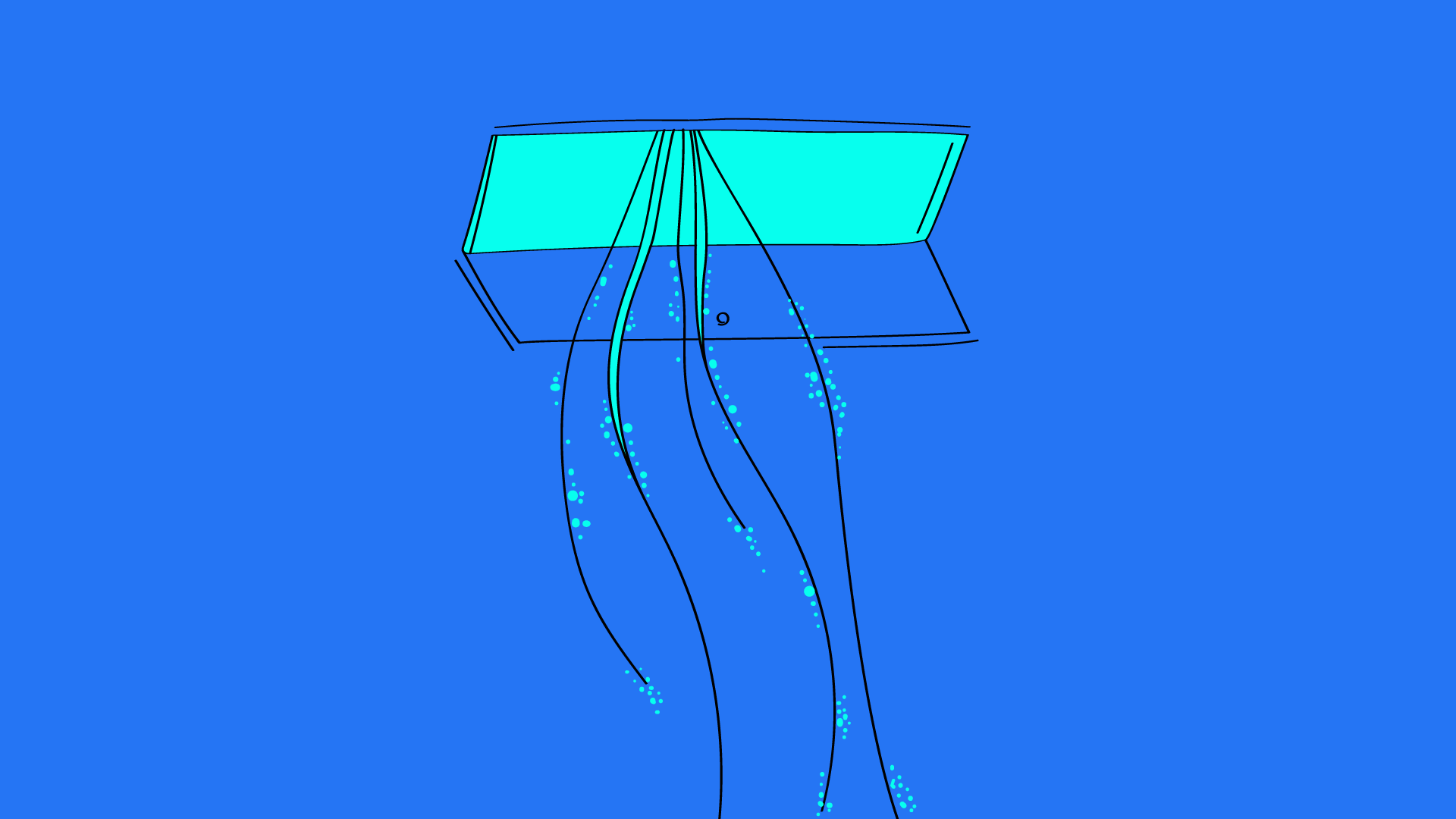 Make guest blogging a staple
We can't gush enough about what a gorgeous and effective B2B lead generation technique guest blogging is! Just think about it for a minute. There are so many leads that are a great fit for your product, but they are out of reach for you. However, if you invite businesses who have access to those leads, you will have cross-pollination between your companies.
Do you really think that two to three pieces of content from the experts you invite are enough? Only if it's two-three pieces a week. Set up a guest blogging system! Come up with a list of potential guests. Who can they be? Popular websites that are authoritative in your industry; individual experts in the field; CEOs or CIOs of successful businesses who have audiences similar to yours.
Reach out to each name on your list and make sure they are available and willing to cooperate. Create a guest blogging schedule and assign an individual in charge of having deadlines met. Make sure calls to action are included in every blog post.
Repurpose your content
We all have heard and repeated ad nauseam the suggestions to "create high-quality content and tailor it to your target audience." If you treat content marketing seriously, you probably have an entire team to produce content both for your SDRs to back up their conversations with prospects and for all the lead generation channels.
In such a case, all that's left for us to do is to recommend you to re-purpose your content as many times as it is humanly possible. No matter how old your blog is, new leads only come from recent posts.
In fact, over 90% of the leads are generated by less than 1% of your content.
Does it mean that your marketing team should slow down on content creation? Not at all. Keep up the good work and create top-notch relevant content. However, keep in mind that there is no one who is able to remember what you wrote a year ago.
When talking about content recycling, empower your copy with SEO insights and analytics. Use these recommendations to refresh your content every quarter:
Find your top-performing pieces (posts, eBooks, case studies, infographics) based on CTR, traffic, and conversion rates.

Add or change keywords to boost the SEO.

Improve CTAs and H1 headlines to spike Google ranking.

Add new insights, statistics, and any relevant updates on the topic.

Tweak headlines to make it more catchy.
How to use social media for B2B lead generation: LinkedIn
Closely associated with LinkedIn and other social platforms, the term 'social selling' is somewhat misleading. The thing is, your social media strategy should be less about selling and more about strengthening brand awareness and gaining social capital.
On Belkins Growth Podcast, LinkedIn best practices often come up during discussions of various B2B lead generation topics. To channel more leads into your pipeline, use the following recommendations from Belkins' guests.
Post relevant content on LinkedIn. Creating insightful and engaging content on LinkedIn is the number one step. Pressure for outstanding content is high, and it is indeed hard to produce content for all your lead generation channels daily. However, you can repurpose and recycle your insights from other channels for LinkedIn. Just make sure you adjust them to LinkedIn. LinkedIn doesn't encourage links to third parties, so better post the full-text copy (adding a link in the comment section). And use eye-catching headlines and images. To play according to LinkedIn algorithms, post at least 2-3 times a week.
Expand your network. Creating content doesn't work without those who consume your content. Search for prospects and add them to your network. Use LinkedIn Sales Navigator and find prospects that fit your ICP and buying personas. LinkedIn has limitations on the number of connections any user can send out in one day. But 30 to 50 connection requests are the norm per day.
Use LinkedIn software. It is difficult to scale your B2B sales lead generation efforts without specialized software. LinkedIn doesn't provide a united database for its users. "All these people are contributing to marketing and sales. But we can't measure a thing. On LinkedIn, personal profiles are sort of behind the wall. And you can't get the stats on personal accounts," says Andreas Jonsson, Co-Founder and CEO at LinkedIn-based analytic platform Shield (Belkins Growth Podcast S1E20).
Engage with your leads on LinkedIn. Users appreciate conversations and discussions on the platform. Join LinkedIn groups that are relevant to your industry and where your leads might be. Take some time daily to leave a reaction or a comment to people in your feed.
Use insights you mine on LinkedIn for your B2B email lead generation. Engagement on LinkedIn gives many insights for email outreach personalization. In the episode on the role of an SDR in the sales process (Belkins Growth Podcast S2E3), Sarah Hicks, Senior Sales Development Representative at Predictable Revenue Inc., says that when she sees a lead leave a comment on her subject, she uses it as a pretext to start a conversation in a personal email. Just by writing something to the effect, "I saw your comment on outbound marketing being incredibly hard. We do stuff with outbound. Are you interested to learn more?" Sarah gets an incredibly high response rate.
How to boost your B2B sales leads generation with more B2B telemarketing and B2B email leads
Outbound marketing is often perceived as intrusive and blunt. When thinking about cold calling and cold emailing, people often imagine a tone-deaf type of communication. Someone barges on you with hell-bent determination to get you to buy something while you have no inclination to do so. Yet, these outbound B2B marketing techniques have stood the test of time. Let's see why.
Cold emailing
Email marketing has remained the most effective business lead generation strategy across the board. Fewer B2B companies, however, truly "cold mass email" anymore.
Most SDRs try to prime their leads somehow before selling the product to them. It gives better results if leads are not blindsided by the reps' attempts to sell.
To be successful, modern email marketing is based on personalization and targeting warm leads. When marketers target people who left their details in onsite forms and signed up for webinars and newsletters, response and engagement rates are higher.
Here are some tips to increase the effectiveness of your email outreach:
Use a smart subject line. This tip doesn't imply that you need to wrack your brains to come up with something extraordinary. In S1E11 of Belkins Growth Podcast, Sarah Hicks reveals that she uses the same subject line in all her cold emails. Because she personalizes her messages with the info she finds on LinkedIn, her subject line is simple, "Referring to your post/comment on LinkedIn." And Sarah's open rates are staggering, which means that it works in 70% to 90% of her email outbound.
Be succinct

. No one reads long emails anymore. People skim emails for useful information. Be extremely short in your first emails. Just find a shared interest (like Sarah suggested earlier) and offer to talk later.

Be clever about framing. It's also important how you start and what you offer. Sarah advises, "Instead of saying, 'I'm going to solve your problem by doing XYZ,' you say, 'What if there's a solution to your problem like this' (Belkins Growth Podcast S2E3). Instead of saying, "You have a problem and I will solve, just pay me," you frame it as "I'm assuming you might have a problem, and what if we could solve it."
Humanize your email with video. In line with keeping your email short, Oliver Kaczor, Sales Development Representative at 1Huddle, says that he brings his messages to life by adding a 30-second video (Belkins Growth Podcast S2E7). A short video quickly shows that you're not a bot and you don't blast 100 emails per minute. Images and GIFs can also work if you can make them work for you.
Don't go overboard with calls to action. Adding a strong call to action is a must these days. However, SDRs must be flexible and sensitive to their audience. Sarah says that by her experience, a soft ask works better than a hard ask. Instead of ending her email by giving a date and time, "Will you be available for a 15-minute chat next Monday at 11 AM EDT?" Sarah says, "I prefer not asking for their time, rather whether it's their priority."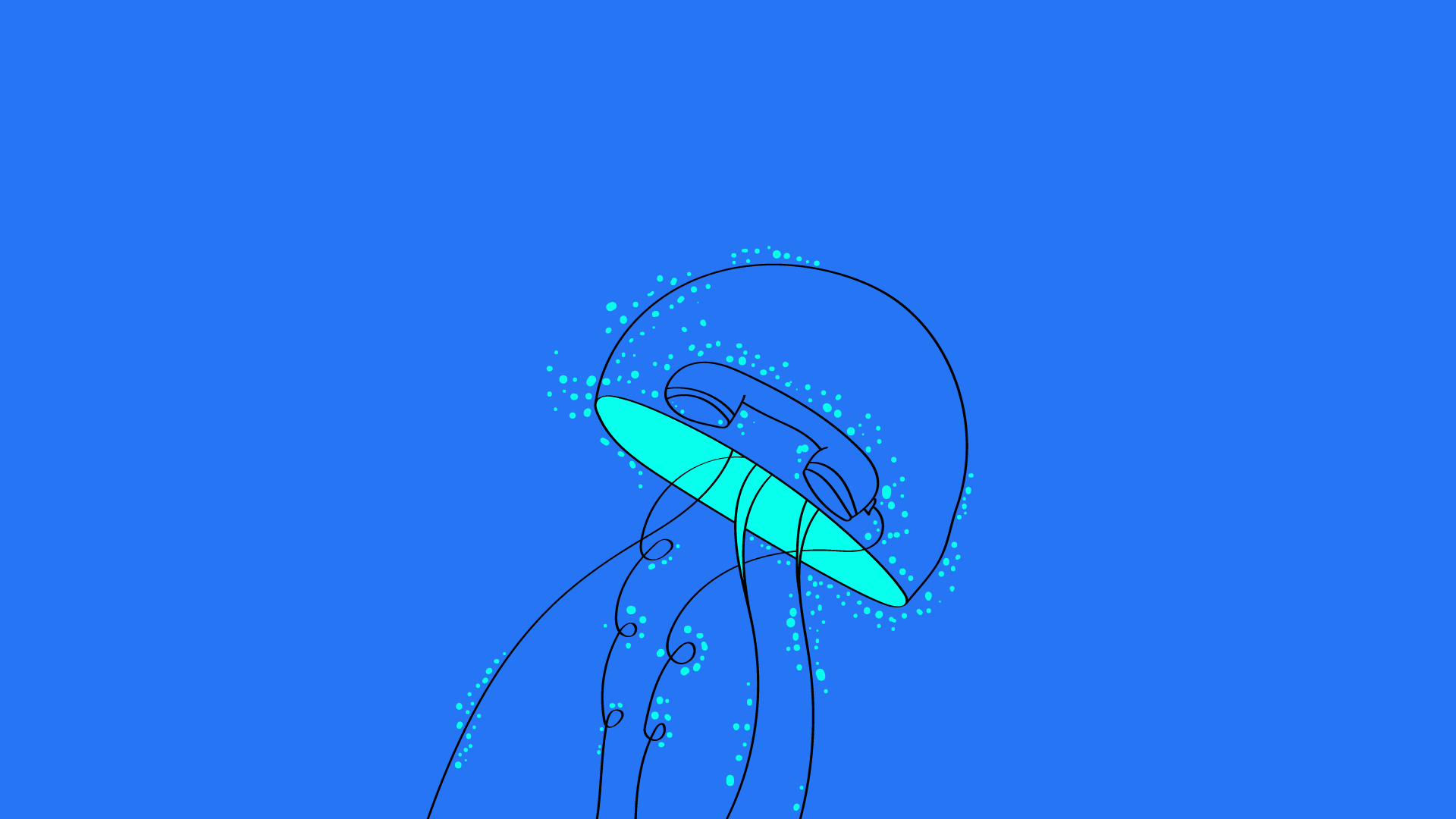 Cold calling
Outbound calling is dead for some but very alive for others. The truth is, there are hardly any sales techniques that have stopped working for all. A lot depends on the industry and your skills. If done correctly, cold calling can be highly effective.
Cold calling can be incredibly intimidating for those who have no idea how to handle it.
Some may even regard cold calls as a violation of privacy. It is definitely not. But people these days hate to pick up calls from unknown numbers. Similarly, there are fewer SDRs who are fond of getting on the phone with strangers to sell them something.
However, if you learn the cold calling technique, you can become the best performing rep on the team. If the entire team masters objection handling and rejection, you will get as many high-quality leads as you can only imagine.
Read our cold calling tips and tricks for your outbound calling strategy and tell us if you are Team Cold Calling or Team Cold Calling Is Dead.
Qualify your leads before making a call

. Although getting rejected is part and parcel of cold caller daily experience, you can reduce the number of rejections by rigorously qualifying your leads. The first level of selection is to make sure the leads come from the industry, company size, and location that fit your ICP. The second level is to ensure that you can help them by learning their role, who they report to, and what

lead generation tools

they use to do what they do. Call someone only if you have a clear idea of how you can help them and improve something in their life.

Learn to do voicemails. By statistics, only 10% of B2B contacts respond to cold calls. This leaves you with plenty of opportunities to leave effective voicemails. The main thing you need to remember is that you are not selling in a voicemail. You leave a short voicemail to pique a lead's interest and get them to call you back. So find just one thought that you will communicate in a 20-second voicemail, for example, "I know how to solve the issue you're struggling with now because I have helped 20 companies to deal with it. Call me back and we can chat."
Learn to make use of rejections

. When you hear a no, try to ask them to give you the reason. If you get too overwhelmed with rejections, get better by reading or watching testimonials from your loyal customers.

Use a script until you're fluent in it

. Cold calling scripts exist for a reason. Scripts are a tool to help reps master the art of introducing themselves, handling objections, and delivering the value proposition. If your rejection rate is high, check out the records of your sales calls and find out where people stop responding to you or where you get rejected. Rewrite that part of your script and try again. Work on your open-ended questions, too.

Discuss the next steps

. First calls are not about selling. You are on an exploratory mission and should discuss the next steps with the

qualified

leads. Remember, you are not taking the

sales

leads through

your

lead generation

funnel. Rather, you assist them in

their

buyer's journey.

Figure out the best times to call

. You will

boost

your sales rates if you figure out the best time to get your leads on the phone. When are they more likely to answer your calls? In terms of days of the week, research shows that on Mondays people are swamped with work while on Fridays, they are not in the mood to handle sales calls; this leaves Wednesdays and Thursdays for you. In terms of the time of day, see if lunch breaks and the end of the working day work better for you. Shoulder other tasks in the meantime.
How to bring in more leads with paid search and PPC
As part of outbound marketing, paid search is very "in your face." In Google search, ads go before search results and can be felt rather intrusive. At the same time, B2B marketers have learned to use paid search and Pay-Per-Click as part of their inbound lead generation strategies alongside other marketing channels.
Here are the tactics we use to make the most of paid search and PPC.
Create simple ads that answer your target audience's questions

. Although you pay to put your ads in front of all the other organic search results, your message can also be valuable for your potential customers. Create your paid search ads cleverly and provide answers to people's queries. That way, your ads will convert queries into leads.

Use paid search to run A/B testing

. By testing different sets of SEO keywords with paid ads, you will drive traffic to your website or landing pages and will see how they perform with these changes. Then you can use the data on the keyword popularity for organic growth.

(Re)targeting finds B2B leads for you

. Paid search ads work perfectly well with your inbound

lead generation strategies

, sending potential customers through your sales funnel. After prospects learn about you through your social media activity or guest blogging, paid search targeting captures and directs them to your landing pages or website.

Boost visibility

. At the very least, paid search helps your business stay in front of your leads' eyes by using keywords that haven't worked for you before. Your increased visibility will improve your organic search ranking, too.
Contemplating outsourcing B2B lead generation services?
By now, you might have felt that your lead generation process has been underperforming for ages. Indeed, only taking an omnichannel route to bring in leads will drive sales and boost revenue. Use LinkedIn, paid search, and your SEO-driven website and blog, and you will never see the stream of leads dry out.
In this article, we just scratched the surface of the top-of-the-funnel lead generation practices. If you want to know how to qualify and nurture B2B leads past their initial interest in your product, welcome to Belkins' website, blog, and podcast to explore this subject together with us.
As a top-performing B2B lead generation company, we know how to help our clients with B2B lead generation outsourcing and B2B appointment setting.