Previously, we've put together some of our thoughts on inbound and outbound marketing. However, both of them are just fractions of their respective methodologies – inbound and outbound sales. Those methodologies are enormous, complicated, and essential for the success of your sales campaigns. 

Knowing how to tell them apart, understanding their strongest aspects and weakest points, and being able to combine the two, should be the cornerstone of your skillset. It might seem overwhelming at first, but fear not – Michael Maximoff, Managing Partner of Belkins, and Brendan Walsh, Principal of Mole Street are here to help you out and provide some useful tips along the way.
Comparing Inbound and Outbound Sales 
First, let's establish the core differences between inbound and outbound sales.
Now, with that breakdown, it doesn't look that daunting. Inbound and outbound are polar opposites, with individual strategies and KPIs. But which one of them is better for sales and lead generation? People who're getting tired of all the white noise brought by advertising and aggressive B2B marketing would vote in favor of inbound, while those who believe that slow and steady never wins the race, consider outbound sales to be the only option.

So, how do you pick the right one? 

Well, we don't believe in picking sides – we believe in facts and research. Let's take a closer look at each inbound and outbound sales. 
What is an inbound sales strategy?
When people hear "inbound sales", they instantly think about content. However, to say that the goal of inbound is to make content would be wrong. Content marketing, including texts, visuals, and other creative elements is merely a way to fulfill the real goals of inbound.
Expose buyers to your brand. Your average B2B buyer will no longer agree to be spoon-fed information. As soon as they receive an email from you, they'll spend some time reading about your company, your product, and your expertise to figure out whether you might be the right fit. 

Build trust. Rome wasn't built in a day and good relationships aren't built with one cold email. Your potential buyers have to be educated about your brand, your product, and services in a way that is familiar to them. You must speak their language. The volume, the quality, and the tone of your materials will decide how your prospects will respond to you. If they feel that you're aware of their concerns and would show dedication to meeting their needs, then there will be much less friction in your conversation. 

Offer free advice. Freebies are tricky. However, you can never go wrong with free exclusive tailored information. Your B2B prospects browse the internet every day, looking for answers to their top-of-mind questions. Usually, they stumble upon cookie-cutter suggestions that don't take their industry and other specific things into account. Within inbound, you can make a difference and tell your potential customers what they really want to know.  
 
Getting started with inbound sales 
The greatest part of inbound sales is that you don't need much to get started. 

Get friendly with Google. Google has been changing its approach, pushing people away from websites and injecting more relevance to Google My Business accounts. So, getting a listing is a baseline for your inbound strategy.
Advice from Brendan Walsh: Let's say you don't even have a website yet. Make sure that you get your Google postcard sent to your retail address and have a Google My Business listing. That's the #1 thing.
Create content. If your budget is low, that doesn't mean you can't be creative. There are many free tools for making websites and blogging platforms. The rest depends on how thorough you are in your research and how much fresh, helpful ideas you can inject into your writing. 
Advice from Michael Maximoff:  Don't forget about making your website and content mobile-friendly. Many businesses still fail to make sure their websites are fully compatible with gadgets. Therefore, they lose around 40% of their target audience to poor website layout and long loading time. Your website may have a really fresh UX design. But if it holds your visitors hostage, making them wait for a page to load, or forcing them to endure scripts and complex navigations – you'll create a bad experience for them.
Add Google Analytics. You must be educated on where your audience comes from. Do they find you on Google? Did they come to your physical store first? Nowadays, data is everything. When you're well aware of your customers' origins and their behavior patterns, you gain a better understanding of how to advertise to them.
Advice from Brendan Walsh: If you really want to get into a content strategy, make the most of Keyword Planner, you should become fluent in the Google search console. That's how you're able to really tell how people are finding your website!   

Three great examples of inbound sales strategy
Interlinking. One of the greatest mistakes business owners can make when shaping their inbound channels is to forget about adding inner links to their content. Each blog post, each article must refer to other pieces of content on your website. With that approach, you'll be able to squeeze as much value from your inbound content as possible. 

Advice from Brendan Walsh: On your website, you have to make sure that there is a reference on your service page about your service. For example, if it's email deliverability, users should be able to check out your blog posts and case studies on email deliverability by following the links from the service page. When users don't see any references, they see less value in your website because they think you're not invested.  

Customer testimonials. When it comes to raising awareness about your company and helping B2B prospects do their homework, there is a point in investing in this method. Create a company profile on Clutch.co, and start encouraging buyers and partners to leave their feedback – this will give a powerful boost to your marketing.

Productivity. Your audience is sensitive to updates. If they see that there hasn't been new content for at least six months, they'll reasonably assume that your business is going through some troubles or even no longer exists. This is why once you get started with creating and distributing materials, you can't stop. It doesn't mean, however, that you should post every day. Some companies update once in six days, some companies update once in a month. Pick a cadence and stick to it. 
What is an outbound strategy? 
So, if an inbound strategy defines how the buyers who find your company perceive your brand, an outbound strategy defines how you present yourself to your target audience. This is not an easy task since outbound = sending a sales message to people who don't necessarily expect it. In the modern world, potential buyers don't take kindly to such interruptions, so you have to make it worth their while. Within an outbound sales strategy, you can do the following:
Inform buyers. Let's face it, you're not Apple. Even if your products or services are as disruptive, it's not enough to pick up the phone to get things started. So, hoping that 85% of your potential customers will find you while browsing LinkedIn or the internet is a bad strategy. You have to be proactive and introduce yourself to your target audience before your competitors do.
Advice from Michael Maximoff: Back in 2017, Belkins started out with only a sales team and a small website. Before we started investing in digital marketing, we needed a solid customer base. So, instead of spending our budget on expanding our website and web design, we started with LinkedIn promotion and referral marketing. Once we felt more confident about our work, we started dabbing into digital. 
Engage people. No matter how far digital transformation will take us in the nearest future, human-to-human communication will still be the key factor. When your prospects make a buying decision, they assess the behavior of your sales executive, their ability to think fast and listen. The better the impression, the higher is the probability of a positive response. That's why interacting with your audience in a digital way and via F2F virtual meetings is equally important. 

Get quick results. Since sales executives interact with your target audience via emails and calls, they can instantly evaluate the behavior of their prospects, how they respond to the introduction and questions offered by sales. From that information, you can instantly see whether your current way of sales communication works or not. Also, when you jump on a call with prospects, you get a clearer view of your customer's journey.
Getting started with outbound sales
The success of your outbound marketing and sales campaigns depends on the following components:
Target audience research. That part is relevant to both inbound and outbound sales strategies. Without knowing how and whom you should introduce your product and services, you won't drive traffic to your website. Without driving traffic to your website, you won't get your inbound strategy moving. So, once again, it all starts with data. 

Comprehensive CRM. You should be well aware of your sale cycle length, and viable sales channels. You should know how to track your potential buyers, but if you don't have a full-time CTO or an in-house development team, get yourself an all-in-one solution. For example, both Belkins and Mole Street recommend using Hubspot Enterprise, a CMS that Hubspot released a month ago. It's a rather flexible solution that allows assembling a compilation of free tools to navigate your way through your outbound sales data.

Advice from Michael Maximoff: If you're a small company that doesn't have the necessary resources a comprehensive marketing platform or tools for sales analytics in-house, it doesn't mean that you absolutely must compromise and allocate the budget to building your own technology for outbound sales. Find a one-stop-shop solution that will give you access to all these tools! Also, Hubspot learning library is simply amazing. It has so much stuff on sales marketing and outbound sales. All that content is actionable and really good for folks with a basic level of understanding of sales strategies. 

Sales team. Hands down, the most important part of your outbound sales strategy. There are many requirements for the perfect sales team. Nevertheless, the top qualities are humanity, amicability, and flexibility. Without experts who can assess the situation, don't depend on script and know when to push and when to back off, your outbound strategy will never work out. 
 
Three great examples of outbound sales strategy
Sales pitch and onboarding. Let's be honest, sales aces are hard to find. So, instead of waiting for the Right Person to send in their CV, invest some time in training your experts. In order to make sure that your new employees represent your image properly, create a set of guides and pitches that will give them an understanding of Dos and Don'ts. This way, you'll be able to make your outbound strategy cohesive.

Keeping things simple. The omnichannel approach is not always the right choice. Not all sales channels will be equally viable or even relevant to your business. Picking a channel that works for you right here, right now is essential.

Advice from Brendan Walsh: For me, omnichannel is a buzzword. It's all about channels that matter. For example, if you advertise on LinkedIn while your target audience doesn't use LinkedIn, then it makes sense to invest in a more viable channel. 

Polishing content. Of course, outbound sales depend on content too. If you practice cold email outreach, pay close attention to the way your emails are written. Never send generic templates. Your campaign templates should always be refreshed and adjusted to meet the prospects' pain points and industry goals. Building a narrative, keeping it consistent and relevant means a lot to your success.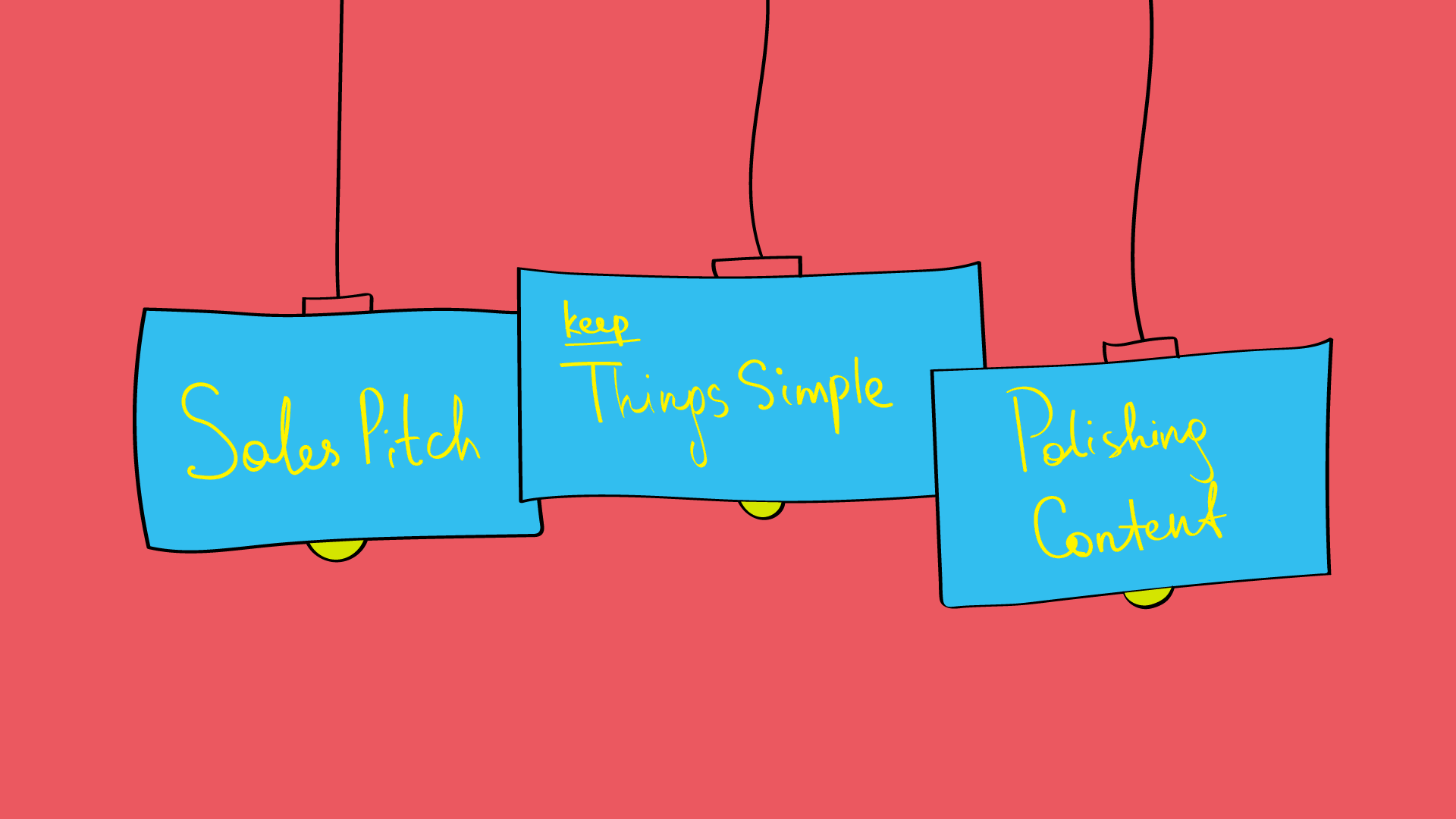 How inbound and outbound sales techniques are used together to generate more leads
In the modern world, it no longer pays to prioritize one sales channel over another. There is also no point in scattering your budget across all possible sales channels. Instead, both Brendan Walsh and Michael Maximoff make an emphasis on creating a solid foundation for your sales development. That includes:
Target audience profile. Whether it's outbound or inbound, building a detailed ideal customer profile is your priority. You have to understand who your buyers are, what drives them, their rhythm, and what they respond to.  

Data. There can never be enough data. Use analytics, research, and every available tool or platform to glean accurate insights on how your customers act, where they come from, and what pushes them towards closing a deal with you. 

Technology. Explore various platforms, tools, and services until you find the right one for you. We live in the best timeline when you can accelerate and amplify your data research in a click. So use this opportunity for your sales, lead generation, and marketing. 
Advice from Brendan Walsh: Imagine building a house. You got the best architect. You're almost there, you've got the best furniture, the roof is painted, everything is beautiful. But ultimately everything falls apart because the foundation is wrong. 
So, after exploring inbound and outbound, we can say that while those directions are very different from each other, they're also interdependent. Your outbound campaigns require a strong foundation – that's why you need inbound. However, for your inbound sales to prosper, you need people visiting your website, reading your case studies and materials – that's why outbound is necessary as well.

We hope you enjoyed this article. You can check out the full podcast with Michael Maximoff and Brendan Walsh here. Also, don't forget to pay a visit to Mole Street if you're looking for comprehensive case studies from Brendan Walsh and his team. To learn more about creating the perfect combination of inbound and outbound, connect with Belkins team – we'll be happy to answer your questions. 
More content is on the way, so get ready!