Can you imagine a modern business without a clear lead acquisition strategy? It is still quite difficult to gain new customers in spite of the great opportunities provided by the Internet. In other words, numerous business owners still have trouble finding quality prospects, although they can easily access a plethora of contacts online.
So how do you acquire qualified leads quickly, and can lead generation software help you receive awesome results? Get acquainted with the top 5 sales lead generators in order to enjoy great conversions. However, before you apply one of them, we suggest that you investigate all the alternatives, such as hiring professionals to do the work for you.
Once you're fully equipped with the knowledge, choose the most suitable way to get new website visitors and turn them into new clients.
Best Client Acquisition Software: UpLead Alternatives in 2021
Many decision-makers wonder what lead generator software is and how to apply it in the B2B sector so that it brings lots of good contacts. Well, it is usually a platform with various channels that allow for automation and conversion optimization, such as UpLead.
B2B lead generation software is used to collect contact information and direct the prospects you've acquired to your marketing and sales experts.
Many great UpLead alternatives have emerged in today's market recently since the industry is developing. No wonder if your competitors are already using the latest B2B lead generation software, too. It is very effective; nevertheless, you should apply it carefully. Let's dig deeper to find out what's hot and what's not.
Ideally, the software you're using is supposed to offer custom solutions to meet the demands of a specific channel.
These channels include email, social media, landing pages, lead magnets, etc. For instance, if you focus on a landing page, it should provide suggestions on how to reach the maximum conversions. Those might include calls-to-action or buttons with different text, as well as relevant images. Alternatively, there exist all-in-one platforms that embrace various solutions; however, they are not as detailed as the software tailored to specific needs.
What's the Difference Between B2C and B2B Lead Generation Software?
The difference between B2B and B2C platforms is quite obvious. In fact, B2C lead generation software usually provides a generic audience, while in the B2B sector, contacts are usually segmented according to the job title, company size, and income.
B2B campaigns often target decision-makers, such as top managers, while anyone can be a customer in B2C. The more precise you are with your B2B leads research, the better, since they inhabit a narrow market demanding a highly personalized approach.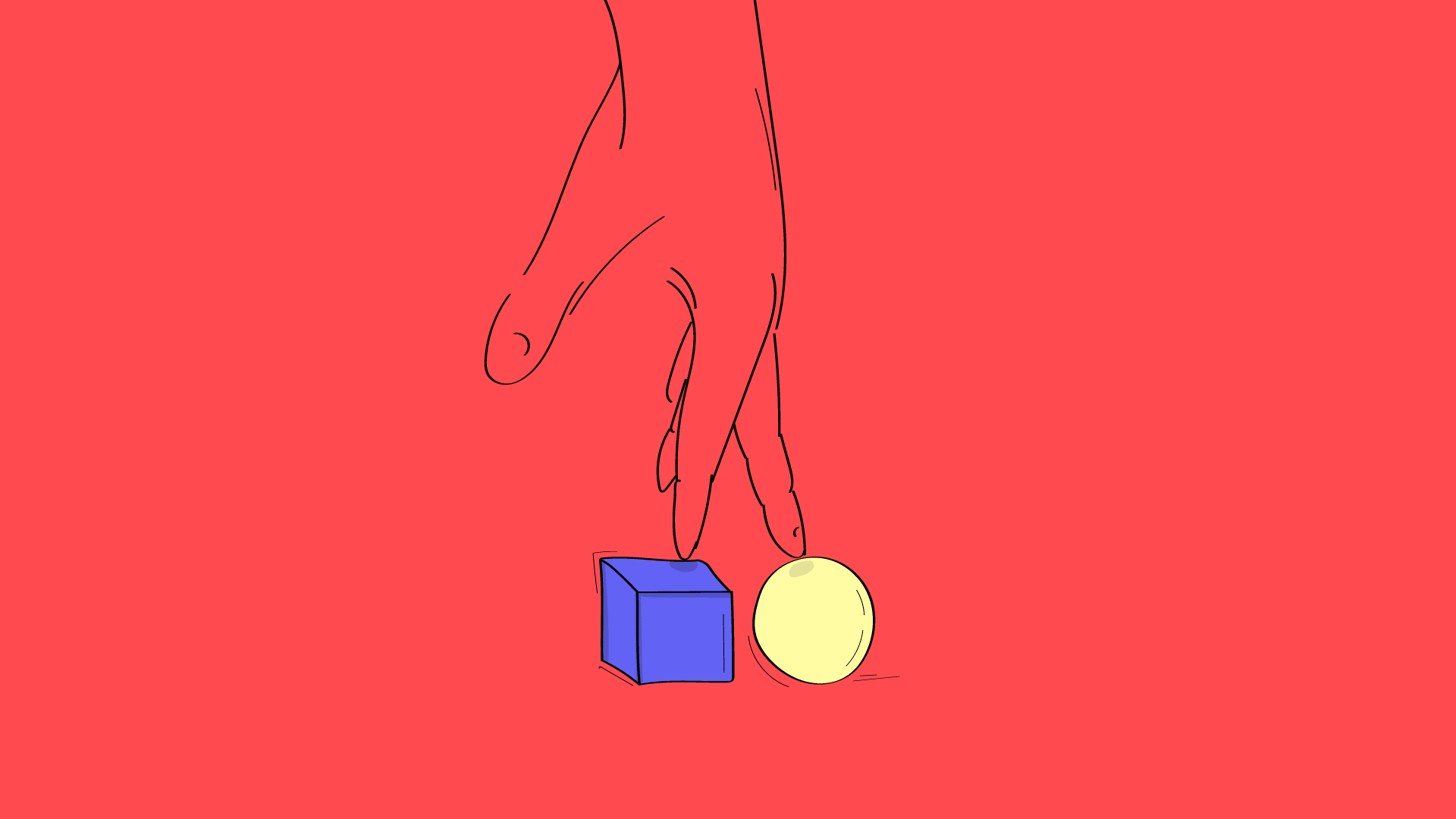 If you were lucky enough to find a good platform, you will be able to acquire and convert a diversity of incredible business leads. Learn how to enrich your customer base with automation, enjoy better сonversion rates, increase your revenue, and surpass your competitors.
Top 5 B2B Lead Generation Software Platforms
If you want to see new customers come to your website every day, investigate these top 5 platforms. They are able to make your dreams come true — you just have to be persistent enough and find out which one will bring you better results.
Indeed, the digital world has witnessed a diversity of lead-gen platforms come and go in 2020. Nevertheless, only the strongest ones have survived until the present moment. We've picked the most robust software platforms that stood the test of time and proved their efficiency to numerous business owners.
These tools will contribute to your forward-looking customer acquisition strategy for 2021, bringing you top-notch prospects to grow and expand your business. So go ahead and select the one that will match your business needs best.
1. LeadFeeder
LeadFeeder is really good at retargeting prospects who have already interacted with your website. This platform clearly shows you who visited your web pages, how they landed there, and what they are interested in most.
Your uses don't even have to fill in any questionnaires — the software still collects the data quite effectively. It makes good use of Google Analytics, identifying your visitors and categorizing them according to their preferences.

As a result, you get an impressive list of leads that can be easily integrated with your CRM (for instance, HubSpot and Salesforce.) The software will enter their contact information and mention the content they have browsed, as well as any other essential data. Your CRM will update automatically once you've synchronized it with LeadFeeder.

Pricing: The basic package comes free of charge, while the Premium package costs $53 per month.

Website: www.leadfeeder.com
2. Clickback
Email marketing is a great way to generate leads quickly, and Clickback is the right tool to help you create fantastic messages and gain valuable insights. Thus, if you haven't included it in your overall marketing strategy, it is time to streamline your efforts. This software will provide you with numerous resources to convert cold contacts into warm leads in no time.
This email lead generation SaaS platform applies completely different approaches than the ones used by conventional marketers. First, it allows for creating secure campaigns that align with the rules established by email service providers.

Thus, your messages will be delivered straight to your recipients' inboxes without activating spam filters. Second, Clickback will track both your converted and unconverted website visitors. You will get incredible advice on how to nurture your leads and retain your new clients.

As you can see, this SaaS platform will do its best to warm up the coldest leads and keep the existing customers loyal to your brand. What is more, you will receive powerful analytical data to improve your future campaigns.

Pricing: Clickback costs from $280 to $600 per month, depending on the package you choose. However, information on the enterprise-sized lead volume needs to be requested.

Website: https://www.clickback.com/
3. SharpSpring
It is an all-in-one marketing automation solution that performs a wide variety of tasks that include lead generation, email marketing, campaign tracking, landing page constructor, management of social media accounts, and other functions.
SharpSpring is well-known for its VisitorID feature that helps users acquire high-quality leads by analyzing their behavior. It identifies and tracks your website visitors and reveals the common patterns that allow for predicting their future actions. Furthermore, you can synchronize all popular CRM systems with SharpSpring and use its integrated social media management platform to the full extent.

Pricing: $450 for 1,500 leads/mo, $650 for 10,000 leads/mo, $875 for 20,000 leads per month.
Website: www.sharpspring.com
4. LeadBoxer
This online tool will also automatically identify your website visitors and track their behavior. LeadBoxer is good at providing you with essential information on the customer journey, letting you know which links your visitors clicked and what pages they browsed.
It is you who determines the crucial criteria to select potential clients, while the platform follows your instructions. It will send you the updated prospect list on a daily or weekly basis, depending on your needs.

Your database will be safely kept in one place at LeadBoxer; you will easily filter the contacts according to the criteria you've set, such as age, location, and company size. You will be able to use this information to launch efficient email campaigns.

Furthermore, you can track your newsletters and enjoy a better performance by integrating LeadBoxer with HubSpot, LinkedIn, WordPress, Salesforce, and other popular platforms. The company has worked with such big clients as Selecta, IDG, and RICOH, and is currently expanding its business.

Pricing: from $39 to $399 per month, billed annually.

Website: www.leadboxer.com

5. AeroLeads
AeroLeads will become the best friend of your website if you are looking for a tool that helps verify contact information like a pro. This lead generation platform meticulously analyzes the data it generates to deliver only the proven and active addresses and phone numbers. Moreover, you can be sure that your prospect's location, job title, and other demographic data will be displayed correctly, too. You can get up to ten metrics from AeroLeads.
The platform can boast well-known customers, such as Gartner, GrubHub, and IBM. They appreciate its precise data as well as its compatibility with popular tools. For instance, you can synchronize your Zoho, HubSpot, Salesforce, and PipeDrive CRM with AeroLeads to maximize the performance of your teams.

Pricing: $49 per month for a beginner package; $149/mo for Climb, $499/mo for Cruise. As for the enterprise volume, this information needs to be requested.

Website: www.aeroleads.com


Any Alternatives to Sales Lead Generators?
Although it is easy to purchase a subscription for a lead generator, there are certain difficulties associated with such an approach. The thing is, automated tools cannot guarantee 100% precise data, no matter how well their algorithms work. Moreover, it might be really difficult to check whether the contacts you've acquired are still relevant and whether the addresses contain no mistakes.
If you want a risk-free solution to hit your sales targets without fail, we strongly recommend you hire experts who will find top-notch leads for your business.
Belkins' professionals never mine ready-made databases; they reach out to your potential customers instead to bring you a fresh list of customized contacts who will be likely to buy from you.