Is your marketing campaign producing poor results? Maybe your client base is drastically reducing to alarming levels? If you want to improve your marketing strategy to obtain more business leads and then customers, dig deep into this article to find out more about data enrichment.
What is Data Enrichment?
What is data enrichment? It is the process of modifying available data so that it becomes more relevant and easily usable.
According to Industrial Network Security, data enrichment refers to the process of appending or otherwise enhancing collected data with relevant context obtained for additional sources.
By enriching the data, you will be able to create a more personalized campaign. The additional information is crucial in developing content and products that will be appealing to your B2B leads.
Some of the data you may need includes:
Professional information

: Job descriptions, current and previous workplaces, job positions, etc.

Demographics

: Age, gender, education, income.

Behavior

: Likes, dislikes, preferred mode, and frequency of communication.

Geography

: Country, city.
Moreover, the process of data enrichment must be improved through data cleansing. It is accomplished through email verification. The cleaning process targets the following emails: abandoned, invalid, mistyped, bounce mails.
By clearing trash emails from the list, it becomes more relevant, improving the company's marketing experience. There will be lower bounce rates and increased delivery to actual business leads. Fortunately, there are numerous email verification tools on the market. Depending on your specifications and the available budget, be sure to pick the best option for you.
Lead Generation
A lead is a person demonstrating an interest in your service or product. An interest in your brand can be shown in different ways, such as someone following your company on social media and downloading some of your content available on the Internet. After identifying your potential lead, you can proceed to initiate communication in order to inform them about your services and products. This approach is, however, ineffective as it tends to be repulsive to people. On the other hand, you can tailor suitable marketing strategies in line with the lead preferences. This way, they will naturally develop an interest in your product without having to feel like they are being forced.

B2b lead generation is the process of identifying potential clients for your services and products. The next stage will be to attract them to your brand and then convert them into customers. Social media, email, and website visits are common lead generation channels.
Why is lead generation important?
It facilitates business growth
Any business needs customers to grow. With bulk advertisements, the message may never reach the intended people. Also, bulk advertisement is not specific and will likely be overlooked by almost all people. As such, the B2B lead generation services enable you to narrow down your campaign strategy to prospective people who are more likely to convert and start using your products.
Smooth transition from a lead to a client
Lead generation enables the marketing department to craft targeted campaigns that resonate with the lead. It will draw the customer to you. By applying channeling strategies, the consumer naturally undergoes conversion in a much more effective process.
First-Party Data
FPD is information that is obtained directly from your audience. It has many advantages compared to other forms of gathered data, such as Second and Third-Party Data. The reason is that a lot of resources are needed for each data type to acquire good B2B data. It enables you to deliver a more personalized experience to your audience. Moreover, it enables you to formulate and implement better marketing strategies. The data also allows us to analyze present conditions and be in a position to be able to predict future trends. It will help you to always be ahead of your competition.
What makes FPD so valuable is that you can tailor it to obtain information that suits your specific needs. Also, FPD is the least expensive option of obtaining data as you don't have to pay anyone anything.
Different forms of FPD
Behavioral data

. Through website tags, you can automatically acquire information on the interactive patterns of the people with your site. It is done through analyzing clicks, views, etc.

Social data,

such as shares and comments, provide an insight into how your followers respond to your posts. The social platform allows you to learn your prospects' interests, preferences, and behavior that you can use to improve your delivery.

Survey data

. Via surveys, you can directly ask what customers think about your products and services. It provides direct feedback, which you can then use to improve your content. Survey data is obtainable via online forms, emails, etc.

Customer feedback

. It provides both positive and negative points that are crucial in the delivery of a particular service. You will be able to maximize what is working and improve what hasn't been working so far.
FPD facilitates the grouping of users into specific segments, according to specified parameters, such as age, location, education, etc. Based on these segments, you are in a better position to create a more personalized user experience for your prospects.
Benefits of using the First-Party Data
Data quality
It is coming directly from customers. Therefore, it's more accurate and precise. It is more advantageous compared to Third-Party data, which is collected from multiple platforms. As such, marketers are unaware of the data source.
Data accuracy
It's most accurate as it is obtained directly from the source. It further minimizes any development of errors within the data and prevents any alterations that can occur if obtained from other sources.
Relevancy
It is highly relevant as it's from the people who interact with your products or services. Your clients possess the likelihood behavior and tendencies of potential clients. As such, you will be able to narrow your campaigns down, targeting people with specific preferences who are likely to respond to your adverts.
Cost-effectiveness
You don't have to pay for anything as you will be the one doing the data collection.
Future termination of third-party cookies
GDPR and CCPA are preventing data collection without consent to protect consumer privacy. As such, third-party cookies are likely to be eliminated by 2022. For marketers, the FPD is now the most viable data collection solution.
Challenges in Gathering Data and Operating with Prospect and Company Data
There are numerous categories of data types. The reason being that is — a lot of resources are needed for each data type to acquire good B2B data. Among many other factors, such resources include time and expertise. Below are some of the challenges associated with different data types:
Company profile data – it is difficult to obtain and, in many instances, requires access to national databases to review newly registered companies.
Contact data – it requires technical expertise to manage the intense web crawling activities of particular

data enrichment tools software

.

Psychographic data – it requires someone knowledgeable in human behavioral sciences to interpret the data for the tech team and produce effective programs.
Technographics data – an expert in different web technologies is required and must as well be able to correctly interpret the obtained data.
Location data – it intensively relies on geometrics and crowdsourcing.
To successfully gather useful data, you require experts in different fields, such as tech, analysis, human behavior sciences, and product-related backgrounds.
Real-time enrichment
Usually, the data refreshing period for many providers is around six months. This extended period poses a threat to the reliability of the data. The information updated once per three months might turn out irrelevant for some niches. As such, there is a high need for real-time data enrichment solutions. These will enable the company to quickly respond and offer suggestions that are applicable to immediate changes. However, real-time lead enrichment is not easily achievable because of the high costs associated with its implementation. The process requires complex infrastructure which needs continuous maintenance. Such infrastructure will require a number of bots crawling multiple sites all the time.
Real-time data allows you to communicate with your B2B sales leads more effectively. It will be awkward to congratulate someone on an event that occurred three months ago.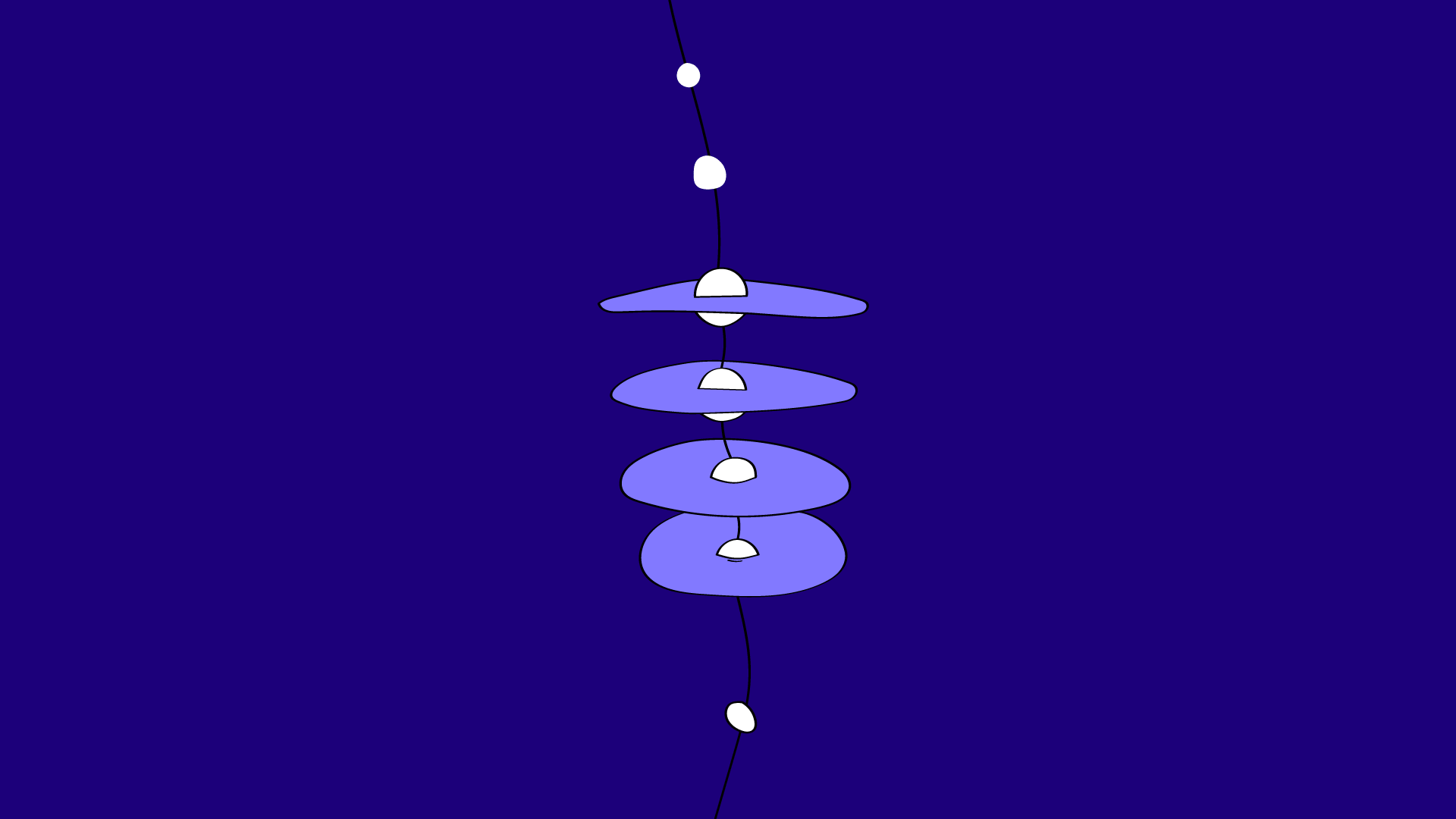 How do data enrichment services work
Data enrichment is the process of updating the information in the existing database. This process makes the information more relevant and accurate. With such information, you will be able to make better business decisions. The enrichment process involves finding out missing information about the leads as well as incomplete data. The lead enrichment process involves finding missing information about B2B leads as well as filling the gaps where the data is incomplete.
The process starts with the validation of the contact information already available in the database. It includes names, addresses, and emails, among many other attributes. It is followed by data cleansing to ensure that the remaining information is of high quality.
With enriched data, you will have a deeper understanding of your clients. It provides an in-depth picture of your clients, which will be otherwise blurred using normal data. As such, analysis becomes more achievable, and you can make meaningful conclusions and draft working solutions out of it.
Therefore, you will be able to improve content delivery and engage with your customers effectively. You will be in a better position to accomplish better data management, customize and personalize messages for your prospects. With enriched data, you will understand your clients much better and be able to predict future preferences. Enriched data allows you to improve customer experience, which is a major competitive edge in a tight market.
Data Enrichment benefits
Data Enrichment is a marketing catalyst. It is capable of turning sloppy campaigns into highly rewarding ones. It provides improved data management and endless opportunities on how to develop your marketing strategies. Additionally, it protects you from poor targeting.
Enhanced and accurate data
Having accurate data allows you to reach more prospects. Furthermore, you can easily open new communication channels for the audience.
Enhanced targeting
With increased competition, the market is now stiff. As such, bulk campaigns which worked in the past are now inefficient and costly. The individual approach is the new marketing strategy for lead conversion. For it to be successful, additional personal information is required. With accurately enriched data, you can target your B2B leads more accurately. The more you know about your lead, the better you will be at coming up with effective solutions that will succeed. Precise targeting is like a sniper shot — it is highly effective. It facilitates efficient and effective use of resources.
Conversion
By knowing what your lead desires and fears, you will be in a better position to create effective conversion strategic solutions. You will be able to nurture them through each conversion stage more precisely and do it much quicker. Moreover, it increases the conversion rate from the competition to the purchase stage, if used strategically. As a result, you can gain more clients and increase the number of those loyal to your brand.
Improved experience and profits
Data enrichment services will allow you to create an experience that will be delightful to your clients. It is possible as a result of knowing the lead preferences. Personalized marketing will allow you to increase the email's ROI. As more people become aware of your brand, bit by bit others will also want to try it out. It will result in sales growth, which is the main reason for a business. As a result, the company will be able to develop.
Data enrichment tools software and services
The task of manually enriching the data is a daunting and very timely endeavor, especially if you're trying to accomplish the process manually. By the time you finish, most of the data will have become irrelevant. Also, other players will have grabbed all the meat on the market, leaving you to deal with scraps. Below are some of the best tools for product data enrichment which you can use to get the best of data and lead enrichment.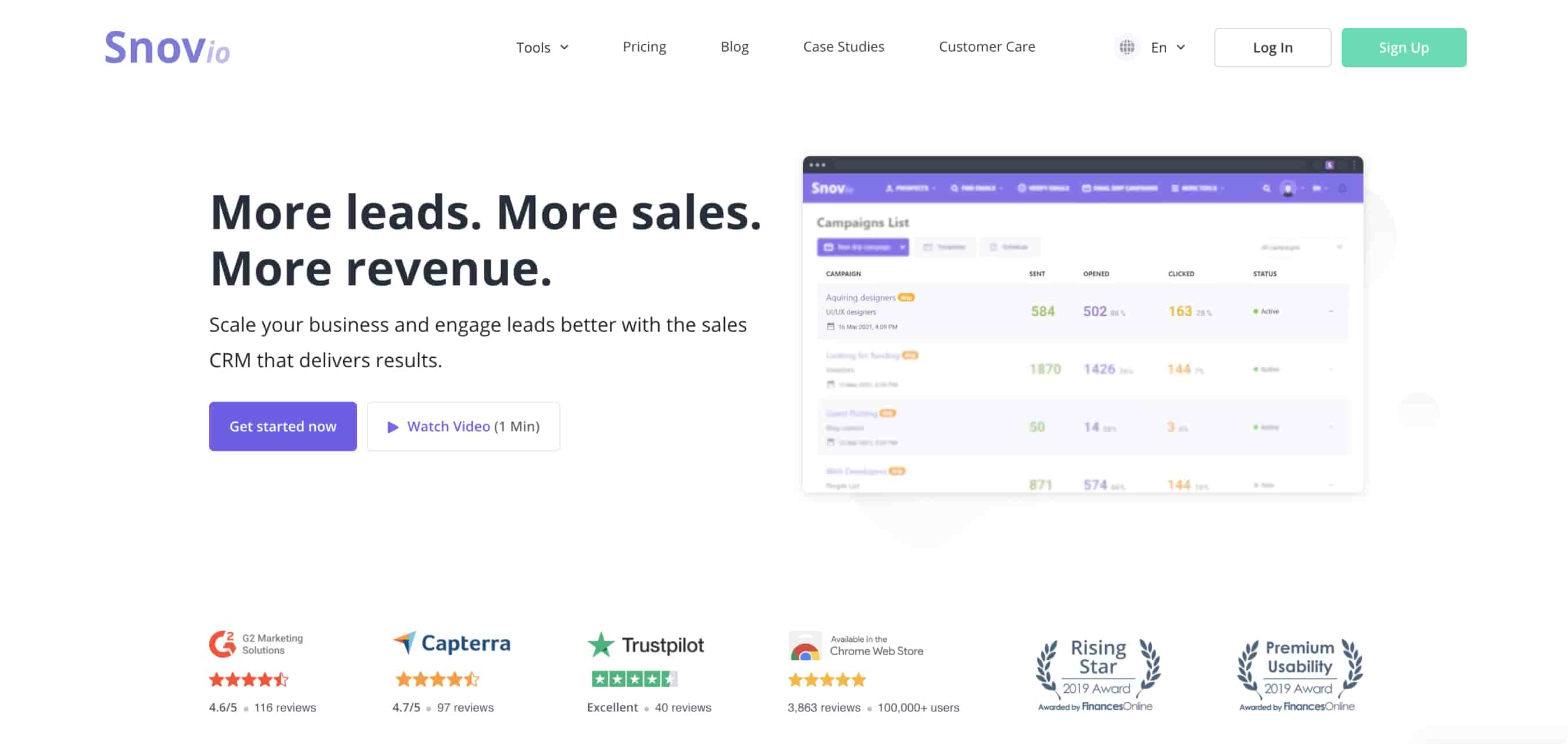 This service enables the integration of your platform with the Snov.io API. You will be able to get lead profiles from their email addresses. This tool works by going through the Snov.io database and providing all the available information on that particular email. It also has bonus features which include email verification. It facilitates integration with Zapier and Pipedrive. The pricing of using Snov.io is $39/month per 1000 API requests.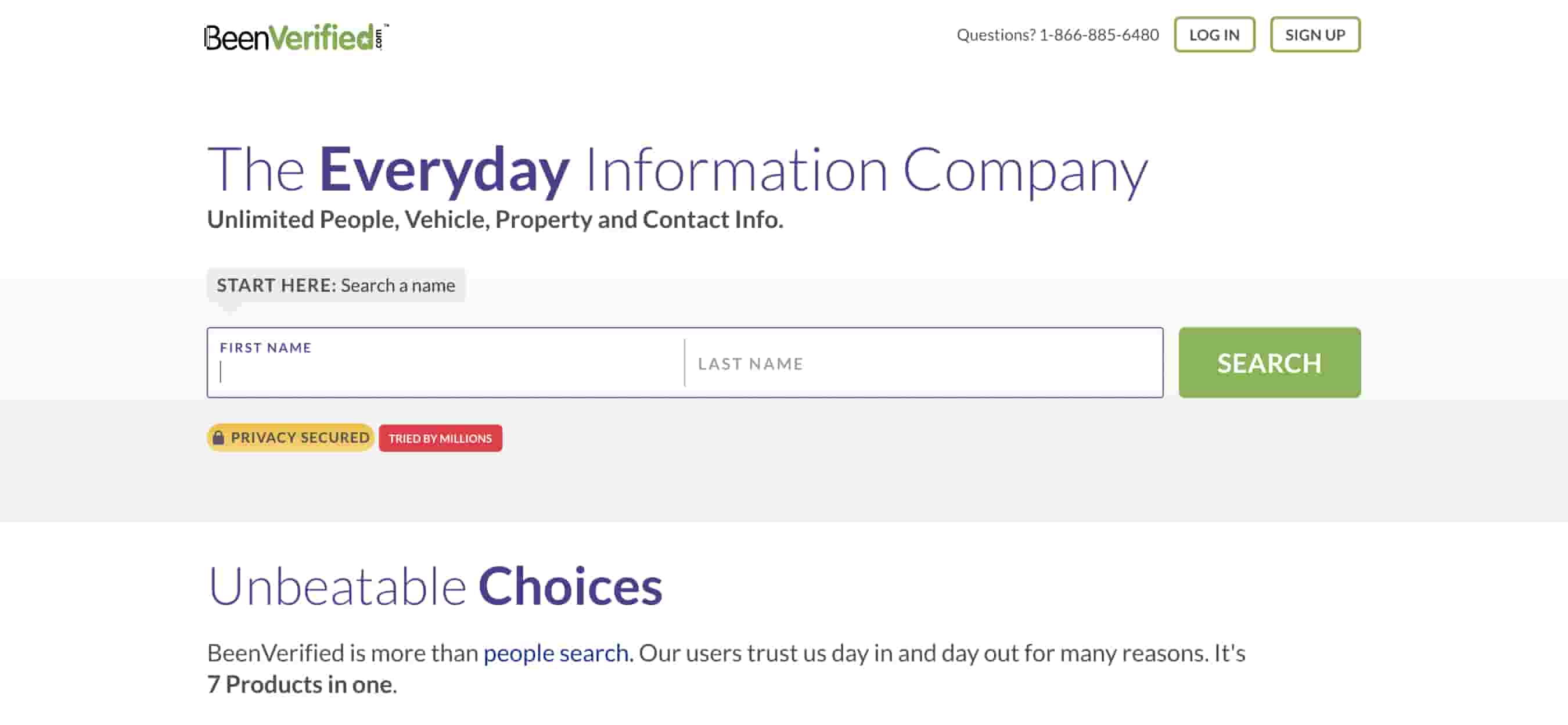 Been Verified is one of the best consumer data enrichment tools available on the market. Its platform allows you to input a lead's name and location in the query. It will then proceed to search numerous websites and networks. After that, a complete profile of that person will be presented to you. Been Verified offers their services for $26.89/month.

It is one of the most common providers for data enrichment services. An inquiry on a particular lead will result in details, such as names, phone numbers, company info, social profiles, etc. The monthly pricing starts at $99.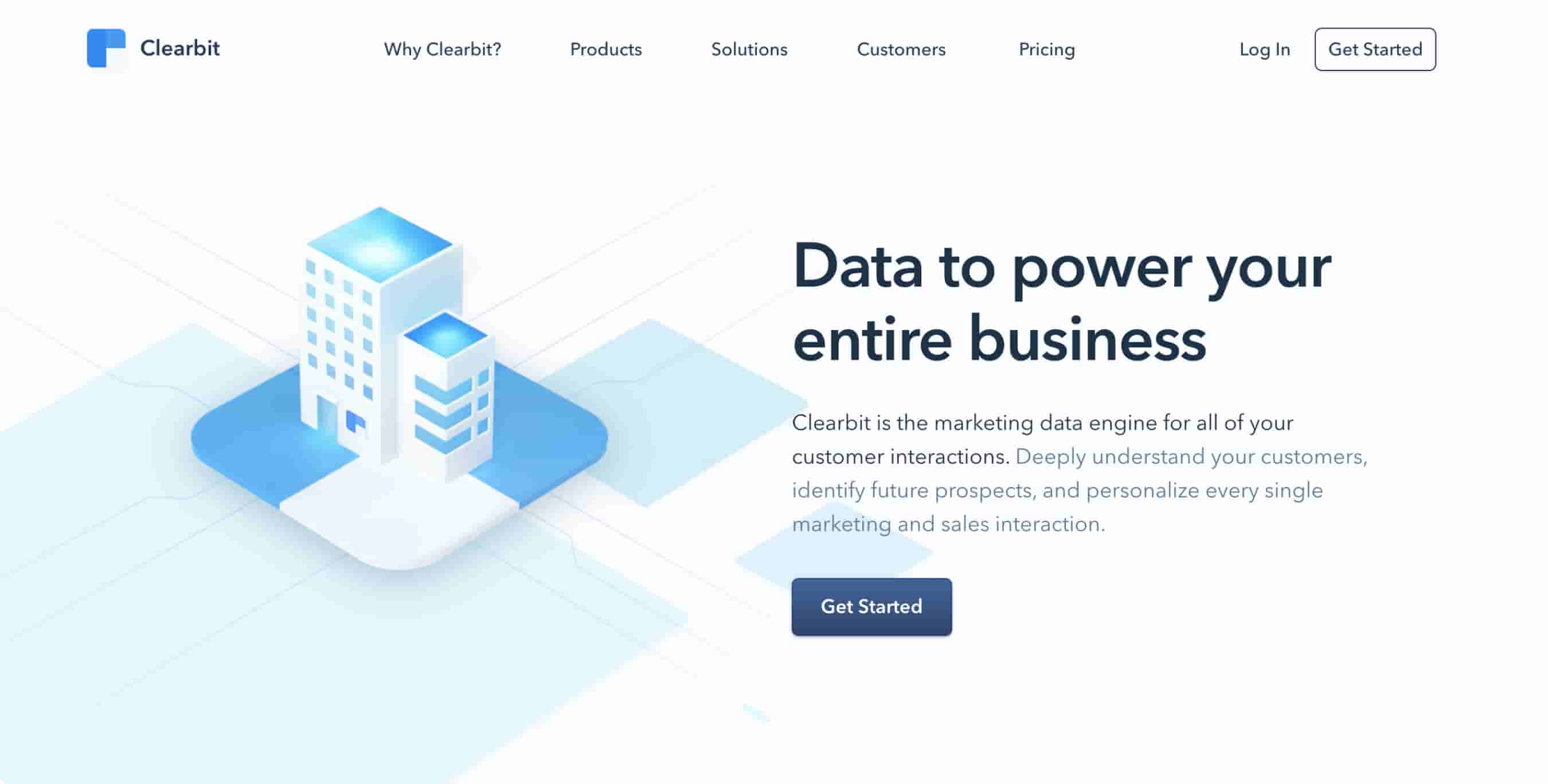 Clearbit services are more suitable for an early-stage start-up or a b2b digital marketing agency. They provide data enrichment services and other options. You only need an email address or a corporate domain for the search inquiry, and the profile of the required lead will be presented to you. Clearbit is integrated with CRMs and platforms like Salesforce, Marketo, and Zapier, among many others. The pricing for their service is $99/month for 1000 requests.

BMM is a competitive, data-driven platform that provides superb data enrichment services. It is capable of CRM data cleansing, data licensing, mail and telephone appending, among many other services. This platform provides you with enriched data for your business and improves your marketing campaigns. The pricing of their service is not fixed, it differs depending on the required package. Therefore, you will have to inquire from the BMM sales team, depending on the services that you require.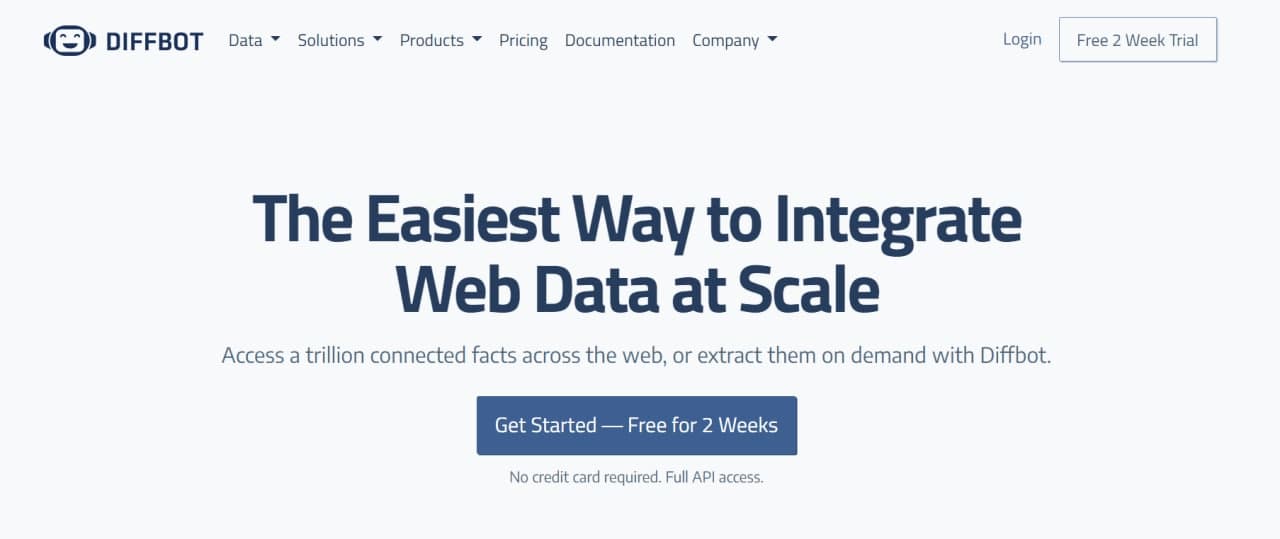 Use Diffbot to structure your information, no matter how messy it is, and create powerful databases. A high degree of automation allows the tool to be a helpful asset in numerous industries. It is able to crawl and structure circa 90% of the public web, covering a lot of crucial areas, such as extensive head entity. Choose a 14-day trial period and, if you like the tool, pay from $299 for the basic Startup package.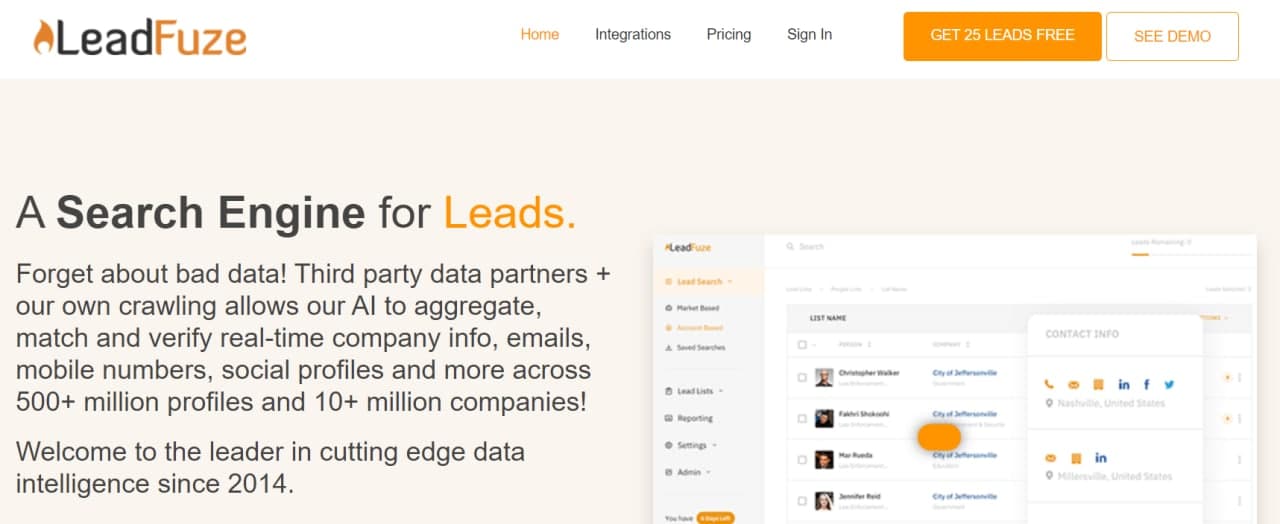 LeadFuze is the right place to find fresh contact information of your business leads, which is great for SDRs and marketers. Not only can you create a robust prospect database, but you can also find excellent job candidates and fill your vacancies really fast. Why is the tool so popular in the B2B segment? In fact, it is based on the latest software, aggregating data from all corners of the World Wide Web and updating the information on a regular basis. Find top-notch leads, paying from $132.30 per month.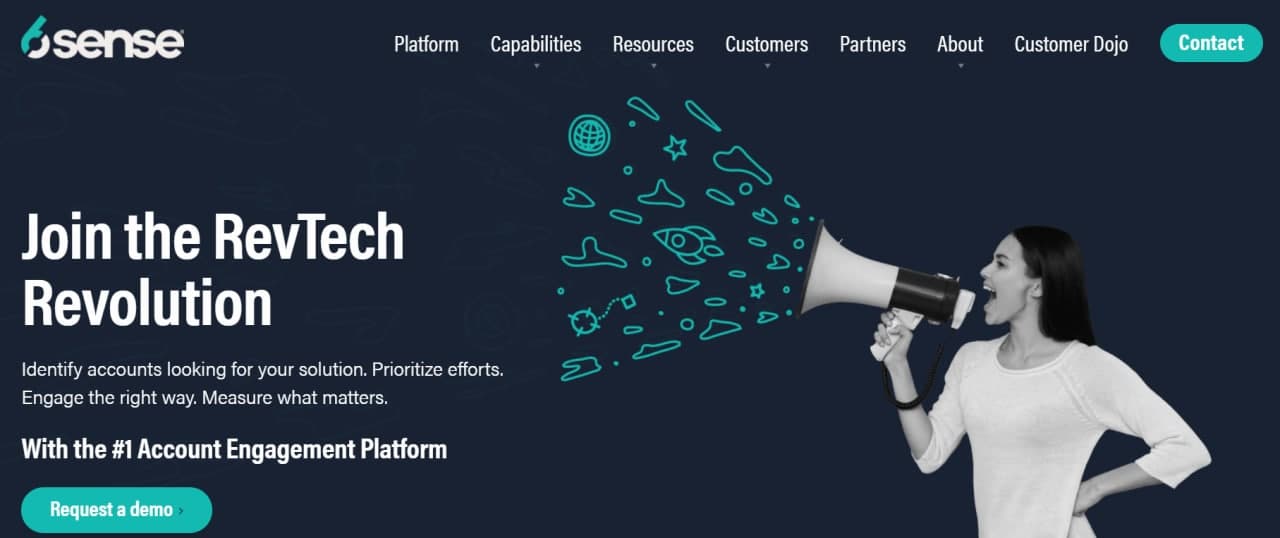 This platform will bring your personalization efforts to a new level, allowing you to create amazing campaigns that take into account your target audience's tastes. The tool will analyze your leads' preferences and find out what content they will like most and when it is better to contact them. 6sense makes it possible to reach hundreds and even thousands of your prospects and significantly grow your revenue as a result.
Data Enrichment Prices
From the above list, the data enrichment prices range from around $27 to almost $100. This range allows every business to have an option to choose from for their data enrichment services. Therefore, before you acquire services from the above-mentioned providers, you should be aware of the services you want before paying more for extra options you don't need.
Conclusion: Avoid extra expenses
Leads hold the growth potential of a business. The quality of the leads will determine the number of sales, overall revenue, and the effectiveness of your marketing campaign. Having a good enrichment tool will enable you to:
Better come up with a personalized approach for every B2B lead.

Be able to nurture leads more effectively until they become clients.

Experience increased sales and ROI.

Deliver improved customer experience.
However, using data and lead enrichment tools require money. For those on a tight budget or incapacitated to use enrichment tools, there are alternative solutions that can be implemented.
Have a personalized subscription on your site. It enables leads to leaving their details that will be useful in your marketing campaign. Other people may be skeptical about some of the required information. As such, an exchange with valuable content or service might motivate them to share their information.
Be proactive. Within your system, integrate lead generation tools that will deliver quality leads with potential profiles. This initiative will save you time and minimize your marketing expenses. For effective marketing and guaranteed increased sales, personalization is the way to go. At Belkins, we believe that for an effective marketing campaign and targeting potential prospects, the use of data enrichment tools is the best way to do it. Improve your data management through the use of the available data enrichment tools software and gain more customers through delivering personalized messages to your prospects.
Alternatively, feel free to book a call with Belkins experts to get immediate help with lead generation.