Recent events made it clear that we can't always schedule appointments with CEOs over a cup of coffee. From now on, things will be going in a more digital direction and the only thing you and your sales reps can do is adapt.
However, how can you adapt? To some business owners (especially those who target local companies), setting appointments virtually feels less sincere and genuine. There is nothing personal or human about filling out a form or booking a slot in the calendar. After all, prospects can do it by themselves when visiting a website. Why do you even need an appointment-setter or a sales rep?
On the one hand, it all seems very easy. Why else would businesses like car dealerships switch to virtual appointment setting? It simply has to be cheaper, easier, and more profitable than regular appointment setting.
On the other hand, there isn't such a thing as easy sales. A solid and stable sales process is only possible when there is a plan, an approach, and a lot of patience for executing each step.
Virtual sales appointments aren't an exception. So, if you want to keep up with the trend and run your business safely, let's see how you can set sales appointments virtually.
Set virtual appointments with these tips
First things first, don't even think you can pull this off without a sales rep. Websites and online forms can do a lot for you but without a proper dialogue with another human being, you won't get far. You need a person to take calls, talk shop, and present your services and products to your prospects, gradually nurturing them into buyers. So, don't be in a hurry to let your sales department go. There is much work to do.
With that said, we can now take a deeper look at more particular tips on how to schedule virtual appointments successfully.
Send an introduction email
Any appointment needs an introduction. As soon as prospects open your first cold email, it's game on. So, you want to make sure that your email outreach is on point and your emails are compelling. It won't be difficult once you ditch such crutches as salesy language ("increase your profit", "get more money", "free samples") or cookiecutter-style emails and do your own thing.
Learning to communicate your values and goals is essential to standing out from the crowd and catching your prospects' attention. So, feel free to experiment with templates and figure out how to phrase your message in a way that appeals to your recipients and is true to your vision.
In case you don't know where to start, check out these 5 tips and see what works for you.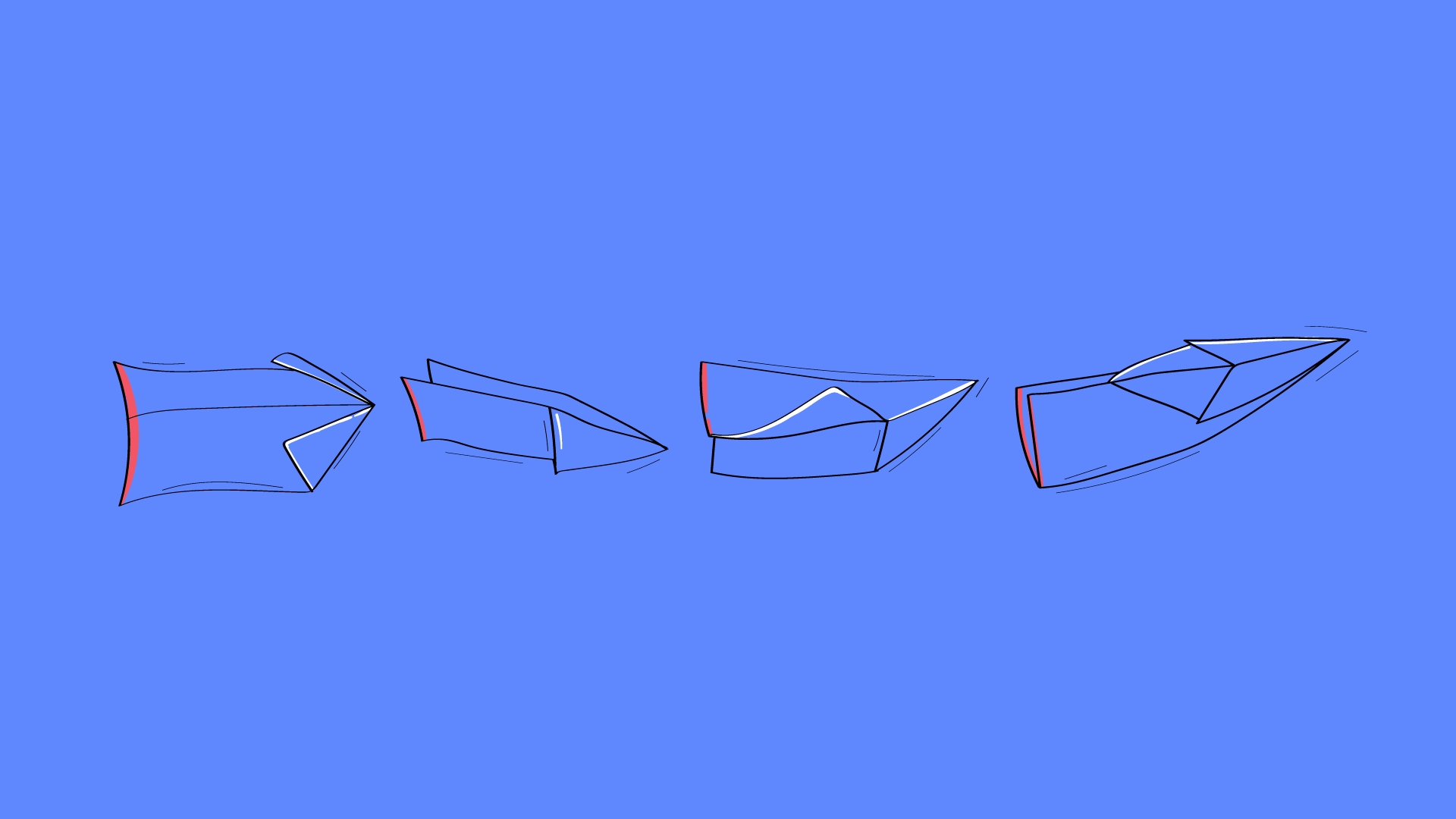 Follow up
Sitting still and waiting for a response is a common beginner mistake. Of course, you shouldn't push your recipients. But it doesn't mean that you should leave everything to fate. Following up is vital for any B2B conversation, whether it's dynamic or passive. You need to make sure that your email outreach campaign isn't limited by introduction emails only. It should include a large variety of templates.
Positive follow-ups. In case your recipient is responsive and talkative, those templates should include some materials and collaterals (case studies, articles, pricing pages) that the recipient might be interested in. Think about and pick the case studies in your collection that fit the recipients' industry and demonstrate the most compelling results.
General follow-ups. In our experience, those are more common and should be used around 95% of the time. General follow-ups are designed for times when your recipients don't respond to your introduction emails (which happens a lot). Therefore, their goal is to gently remind your prospects about your previous message, nudging them to interact with you.
| | | | |
| --- | --- | --- | --- |
| Reminder | Refresher | Pacekeeper | Finalizer |
| A short message meant to get your prospects' attention back to your first email | A more detailed template that recalls some of the details of your offer | An email with a relevant case study that can keep a prospect interested | An email that asks prospects for a "Yes" or "No" regarding the sales offer |
While scheduling an appointment would be the perfect outcome, general follow-ups pursue a more realistic goal — not letting your prospects forget you or ignore you. Any answer is good.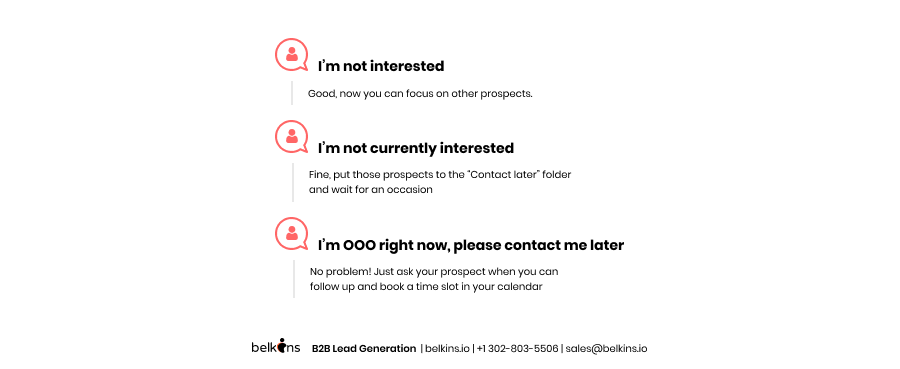 To avoid getting on your prospects' nerves, map their working routine, from breaks to busy hours to "time-to-check-my-inbox hours" and adjust your email cadence accordingly. It sounds like a chore, but it beats getting hundreds of "F#*k off!" messages.
Confirm the appointment
So, let's say your email outreach is a success and your prospects agree to schedule a meeting. You're on the right track, there is no way things can go wrong now!
Except they can, and they will, unless you take precautions and confirm the appointment. Yes, there is the downside of virtual appointments — they have a lot more no-shows than F2F meetings.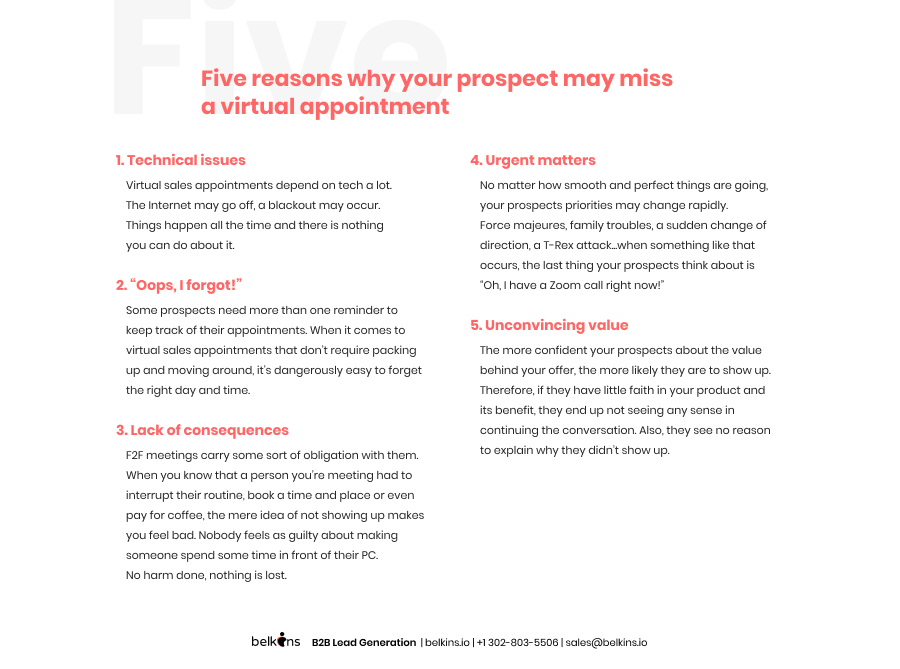 Some of the factors mentioned above, such as technical issues and random incidents are beyond your control. However, you can and should impact your prospects' attitude towards virtual sales appointments. We don't mean that you should pester them into showing up.
Instead, start with your own approach — when your prospects see that you treat your virtual sales appointments as seriously as in-person ones, it'll definitely change their mind.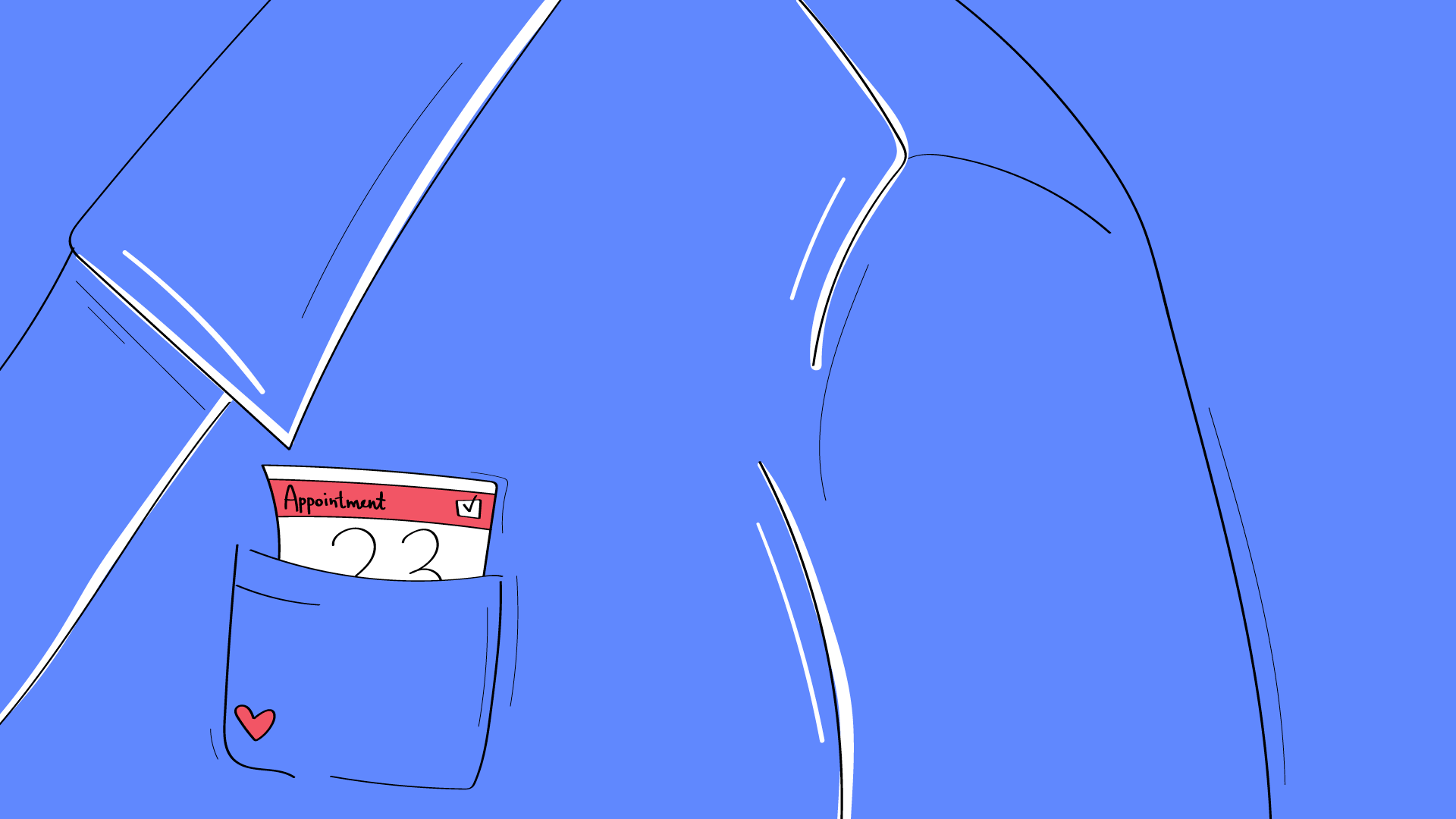 Tips for confirming the appointment
Never assume that your prospects will show up without you reminding them every now and then. There is a reason why upcoming movies and products have so many trailers, announcements, and ads. People forget. People lose their focus. So don't be shy to emerge every now and then, sending small reminders. You only have to resend the date, time, and reason for the meeting in order to refresh your prospects' memory. We suggest sending these reminders a week, two days, and an hour before the appointment.
Use an online calendar
Online technology makes staying in touch and keeping track extremely easy. Why not use it to your advantage? Tools like TimeTrade, Calendly, and HubSpot Meetings let you quickly book appointments and add participants. Each invited user can change their attendance status, confirm their participation, and stay updated on the upcoming appointment. These tools also give you a better vision of your schedule, allowing you to pick the best free time slots.
Make it clear that you offer virtual appointments
Some sales reps act rather vague about how they schedule meetings. They refrain from mentioning the digital format of the meeting until the very last moment or mince their words, trying to phrase "Skype call" in the most business-like way possible. Usually, they act this way because they're afraid of not being taken seriously and getting a no-show. However, hiding the truth makes things worse. Your prospects won't be offended by a B2B conversation in Zoom or Skype. But they will absolutely be pissed about you acting that way about the simplest things. So, do yourself a favor and speak honestly.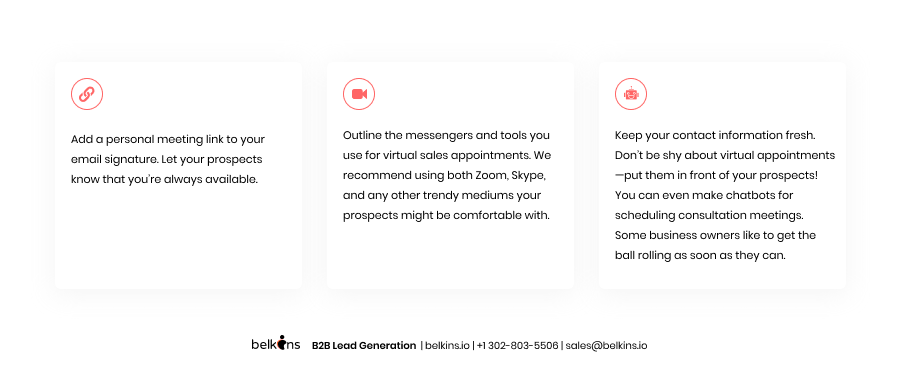 Bonus: Ensure email deliverability
To make sure your appointment-setting conversation starts, you have to know that your messages land to the right inboxes. However, sometimes your domain health or other factors may lead to your emails getting trapped in spam folders. If you don't want to end up in blacklists, you can use the latest tools for tracking your performance, getting reports on your domain, and nipping deliverability issues in the bud. For example, you can try Folderly — it's a platform that we designed using our insights on recovering emails from spam folders and improving our clients' deliverability. This tool doesn't need to be installed or downloaded and you can count on receiving human-managed data and improvement suggestions, designed specifically for your inbox and your email outreach goals.
Outsource appointment setting to the professionals
If you want to get started with your virtual appointments but need some clues and directions, we can offer you those and much, much more. Feel free to explore our services and see how much value we can make out of the narrow end of your sales funnel.