Revisiting baselines is good for business. Trends shift, behavior patterns change, everything gets redefined due to external factors or new disruptive products. Take appointment setting, for example. While those who have been working in the B2B area for a long time are well aware of this term, beginners and newcomers have a lot of learning to do. If you're only starting your journey, and want to be prepared, this article is for you.
"It's the process of taking a call with a prospect and convincing them to book a meeting…is it not?"
Incorrect. Appointment setting is much more than just one call. It's a multi-level process of connecting with a qualified sales lead, nurturing them throughout their customer's journey until they reach the narrow end of the funnel — and then booking an appointment, which will then be handed over to a qualified sales rep for closing.

What is a B2B Appointment-Setter?
"Wait, isn't that what sales reps do? Aren't they in charge of nurturing and closing?"
B2B sales are quite complicated. You need to complete several massive stages in order to start closing deals. Making one expert cover research, account management, customer communication, and email outreach will result in increased employee burnout and, ultimately, staff turnover. So, if you want to max out your sales teams' efficiency, better make sure that there are qualified pros that can take over the appointment-setting duties. This means that you need a B2B appointment-setter.
A B2B appointment-setter is a professional who targets and nurtures your qualified sales leads up until the point of booking a meeting with an assigned sales rep. The mission of a B2B appointment setter is to build bridges between prospects and sales representatives, ensure better communication, faster sales momentum, and eradicate all possible friction during the conversation.
Benefits of B2B appointment setting
So, what makes appointment setting so important for moving your business forward?
Time-effectiveness. With pre-qualified warm prospects, who are well informed about your company, your sales teams can skip the formalities and go straight to closing. The appointment setting saves you hours if not weeks of work.
Increased conversion. Information and nurturing do wonders when it comes to influencing your prospects' decisions. Appointment setting allows you to smoothly introduce your sales leads to the benefits of working with you and decrease the probability of them falling out of your sales funnel.
Better targeting. The appointment setting allows you to hit the nail on the head. In the process, your B2B decision-makers are nurtured in accordance with their needs and goals, while your sales reps receive more information on each potential buyer, allowing them to close a deal.
The Appointment-Setting Process
Speaking of complexity, the appointment setting consists of several stages.
Each stage is detrimental to the end result, so you can't just skip one and hope for the best.
Onboarding
Time-lapse: 4 weeks per lead
If you want to be sure that your appointment-setters do everything right, instruct them. Provide them with full information about your company, your services, and your unique value proposition. Introduce them to sales reps who close deals. At this stage, your mission is to ensure that every member of your team knows their task and how your sales funnel is built.
Belkins Tip: Create as many onboarding materials as you can. From starter packs to in-depth knowledge bases that become accessible to all new members. Don't let anyone get started before they have those materials on hand.
Targeting
Time-lapse: 1-2 weeks
Whenever you're about to nurture and engage a new market, build an Ideal Customer Profile (ICP). Our article here explains how to do it right. After your ICP is ready, distribute it among your lead research experts, sales reps, and appointment-setters — everybody should know what they're dealing with. While your lead research team works on gathering and verifying leads, your appointment-setters should dedicate their time to learning more about the segment.
At this stage, you should also define the technology stack you will be using to collect B2B data. For some segments, tools like LinkedIn Sales Navigator, Hunter.io, and Snov.io will be more than enough. However, more narrow segments may require more specific tools — your appointment-setters must know how to work with them because they may need to use them in the process of nurturing or exploring the connections of their prospects.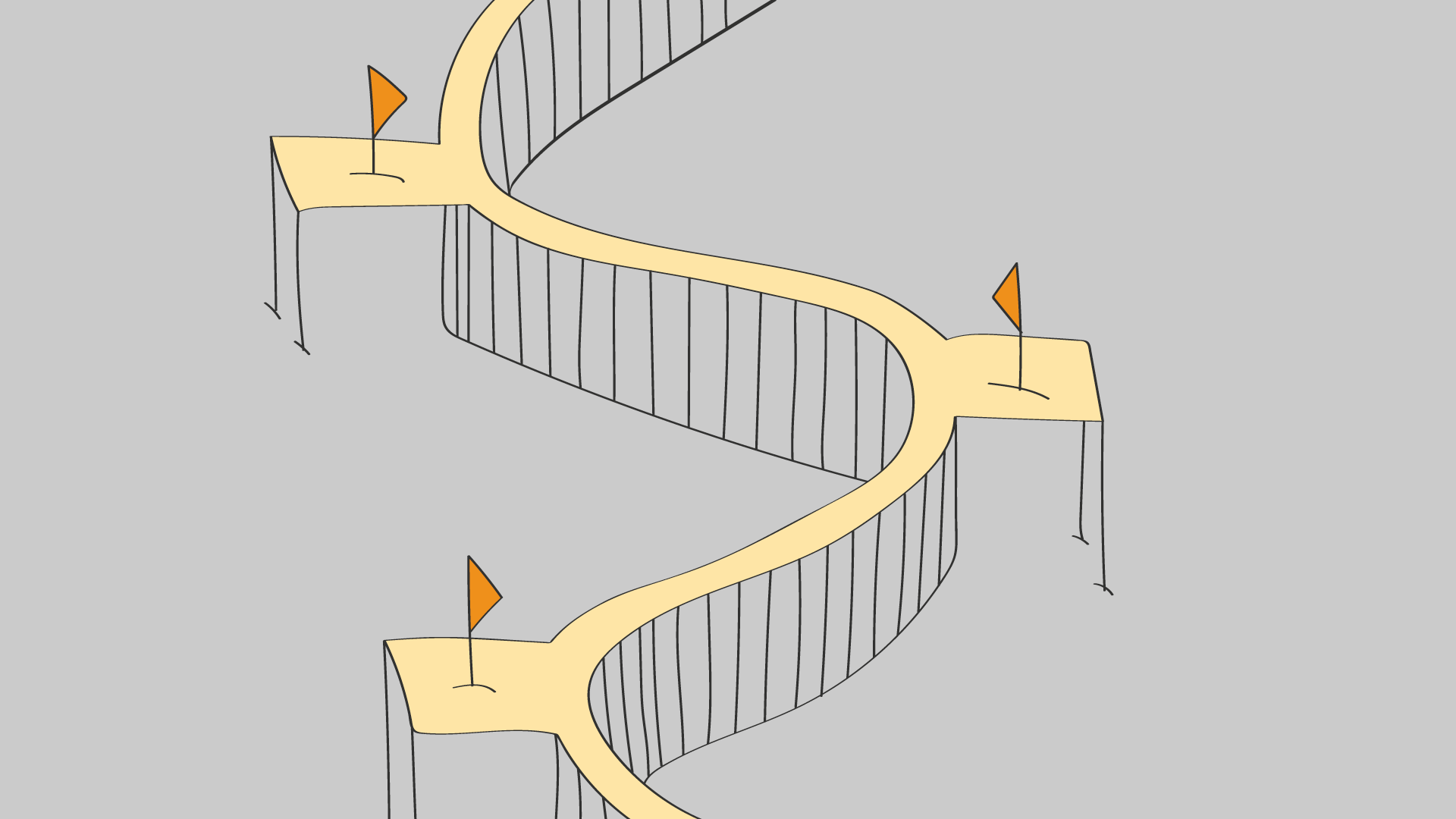 Outreach
Time-lapse: 4 weeks
When your lead research teams gather a lead database, it's showtime for your appointment-setters. They must reach out to the sales leads from the database and introduce themselves. Old-school methods suggest cold calls, but at Belkins we stick to email outreach. Cold emails let you insert more information about your unique value proposition, add more creativity to your presentation without coming off as annoying or obtrusive — also, they're less intrusive in general. According to the latest studies and surveys, an average B2B buyer is less patient about cold calls than 10 years ago.
So, instead of calling, appointment-setting can create a set of email campaigns focused on introducing a company, describing services, ushering prospects to take a call, and, consequently, book an appointment. This part requires a lot of resilience and ability to think on your feet — you must build a cadence that fits your prospects' pace and get them to respond.
Belkins Tip: Make several email campaigns to ensure that your outreach is personalized and addresses all the pain points of your target audience. Make A/B testing your routine to find the most effective communication channel.
Appointment scheduling
Time-lapse: 2-4 weeks
If you reach this stage, you haven't won yet. But you're close. Very close. At this stage, your prospects agree to book a meeting with a sales rep, so you need a convenient calendar tool that lets you see all available time slots, edit them quickly and share the schedule with sales reps. This is why we mentioned the importance of synergy between appointment-setters and sales reps so that the former won't have to reschedule in a hurry and, therefore, risk making a bad first impression.
Belkins Tip: Sometimes, your meeting may be a no-show. That means that the prospects that booked a meeting never showed up to speak with your sales reps. This is why we recommend sending reminders days and hours before the meeting in case your prospects forget about it or get distracted by other matters. Always provide your prospects with an option to reschedule an appointment. It won't let you get rid of no-shows completely, but you'll definitely see a sharp decrease and be able to recover potential customers.
Debrief and reporting
Time-lapse: 1 week
It doesn't matter whether your appointment-setting procedures ended in securing a deal or a no-show. At the end of each project, your teams must prepare a report that contains the following information:
Number of leads researched
Number of prospects reached
Sales cycle length
Number of emails sent (complete with positive/negative response ratio)
Number of prospects engaged (complete with positive and negative responses)
Number of appointments scheduled for each month (or week)
Total time and budget spent
Belkins Tip: If we used several email campaigns, we also provide performance stats for each campaign to see which one of them was the most productive and can be used for other similar segments.
Make sure to always sum up your appointment setting with this stage because it allows you to see what you did right and what you did wrong. Therefore, you'll be able to learn enough to make your next appointment setting more productive and efficient.
Still want to learn more about B2B Appointment Setting?
If you're still confused about the terms and some particular stages of appointment setting, feel free to explore our blog and our FAQ center. This is where you'll find information on both basic and in-depth aspects of B2B sales and appointment setting.