The main goals that every marketing department aims at are to bring in more customers and trigger more sales. Yet, most business professionals know that without a practical B2B email marketing approach at hand, they won't be able to reach out to their target audience and generate leads. Therefore, a successful B2B email marketing strategy is what you need to work on to achieve a satisfactory result and grow the user base along with the business income.
Once you hire a professional sales team to promote your business, they may be already aware of the primary lead generation approaches and email marketing campaigns that are designed to boost the quality leads ranks.
However, should you try to implement the strategy on your own, you need to know where to start, how to move down the sales pipeline, get reliable sales leads and potential customers due to an effective email campaign.
Successful B2B email marketing campaign – a brief definition
One of the main factors to pay attention to when trying to develop an effective email marketing campaign is the buyer persona. No matter how many lead generation campaigns you launch, they will bring in no prospects and initially no revenue, once they are pointed in the wrong direction.
Goal-oriented email lead generation implies that you go beyond an appealing subject line and vibrant call to action section. You need to come up with a few strategies that are programmed to bring success as a whole.
One more vital point to evaluate before launching an email marketing campaign is the fact that B2B marketing is a lot different when opposed to individual marketing or B2C email marketing. The latter implies emotional outreach that showcases the benefits and perks of acquiring a specific product. At the same time, B2B email lead generation is usually centered around a logical approach and reasoning.
You need to know how to take your potential landing page visitors to paying customers with as much as cold emailing at hand. Surely, it sounds a lot more challenging than it is. However, all the secrets hide within well-tested lead generation strategies that you're about to get familiarized with, in a moment.
Does your business need a B2B email marketing strategy?
Before you move on with the most effective email marketing strategies available at the moment, you should leave all the doubts behind. Modern enterprises excessively use blogs and social media as their main marketing tools. There is nothing wrong with the approach. It proved to be among the most profit-charged lead generation strategies. However, the budget part that the methods imply for is constantly growing.
The significant advantage of email marketing lies in its affordability. Aside from that, B2B email marketing is known to bring in qualified leads ready for long-term cooperation. If you are interested in building a successful business empire, you can't ignore these vital benefits.
Main points a successful email marketing strategy should include
It could have been much easier to gather high-quality leads within short notice if there's been a single email marketing strategy to implement into the sales funnel. However, the lead generation process usually includes a variety of different email campaigns that are known to complete one another.
The following strategies can predefine your content marketing success:
Data processing

Process automation

Personalization

Patient approach

Asset application

Detailed process analysis

Mobile friendliness

Lead nurturing

Effective testing
Data processing
It is impossible to launch an email campaign without any user data at hand. However, the manner that you process the available details can predetermine how many leads generated will pass through the sales cycle till the end.
Therefore, the better you sort your data, the more successful the campaign will turn out to be.
Start by dividing gathered information into different lists. The approach will give you a clear insight as to where the leads come from and if they've been to the sales funnel before. This may seem like a tiresome task, but the whole lead generation niche relies on the smallest details.
It is a great idea to segment all the leads by a job title. While this seems like a waste of time, you should realize that the way you would address a sales manager and a business owner will differ crucially. If you choose the same lead generation strategy applied to all the tiers, the chances of success may reduce significantly. In case you cover a wide spectrum of products and services, you can divide the leads by industry. Once you know that data processing is vital, you can come up with a personal division approach.
Process automation
No matter the variety of marketing tools, B2B email marketing can barely thrive without dedicated automated software in use. You can automate the responses you get when a recipient carries out a particular action, be it opening the email, clicking the link attached or marking the message as important. However, before you settle with a type of automated email tool, you need to ensure that your email service provider allows it.
Aside from that, you can launch an email marketing channel that automatically sends a follow-up letter to the prospect to improve the rates of lead generation.
The process automation may be a lengthy implementation. Usually, email marketing software requires a fair share of investment, but the results you get will be worth all the means, time and effort spent on it.
Personalization
B2B lead generation usually consists of cold email campaigns. While it may be challenging to attract the attention of users that are poorly familiar with your business, it is still possible through personalization. It's been already proved that personalized email marketing brings in twice as many leads and improves the click-through rates significantly.
To personalize your emails, you may use different subject lines, customizable content, and even use the prospect's or company's name. Any resources you have access to, which can enhance the message customization, should be used to spike the B2B email marketing rates.
Patient approach
The moment you start working on email marketing implementation, you may count on immediate results with all the success rates in mind. However, that is not always the case. You need to be patient to see the changes in the sales funnel stats and revenue growth. It helps to understand that in the case of B2C marketing, there is a lot of room for emotional purchasing.
Yet, B2B decisions are more rational and take time for the team to discuss the perks and downsides of investing in the products or services your company offers.
Besides, in the majority of cases, B2B marketing works out when the enterprise you target faces the problems that you can help them solve.
Some businesses don't realize how scrupulous and lengthy the B2B lead generation can be and quit right after the first email. However, once you realize that one of lead generation companies falls into your target group category, you should continue nurturing them until they reach out to you searching for the benefits that you have claimed you can present. Yet, it's essential not to turn your email campaign into pure spamming so that the recipient does not block you or report a malicious activity.
Asset application
It is safe to assume that email marketing is all about advertising the services of a given brand or business. However, when it comes to an effective lead generation strategy, you should keep in mind that instead of proclaiming why you are the best in the industry, you must give a customer something they can use to their benefit, too.
Just as informative as some landing pages are, so should be your emails. For example, you can attach various customer testimonials, presentations, or other downloadable content to ignite your prospect's interests. Such an approach makes potential customers seek your website and eventually reach out to you for more information on the products or services you specialize in.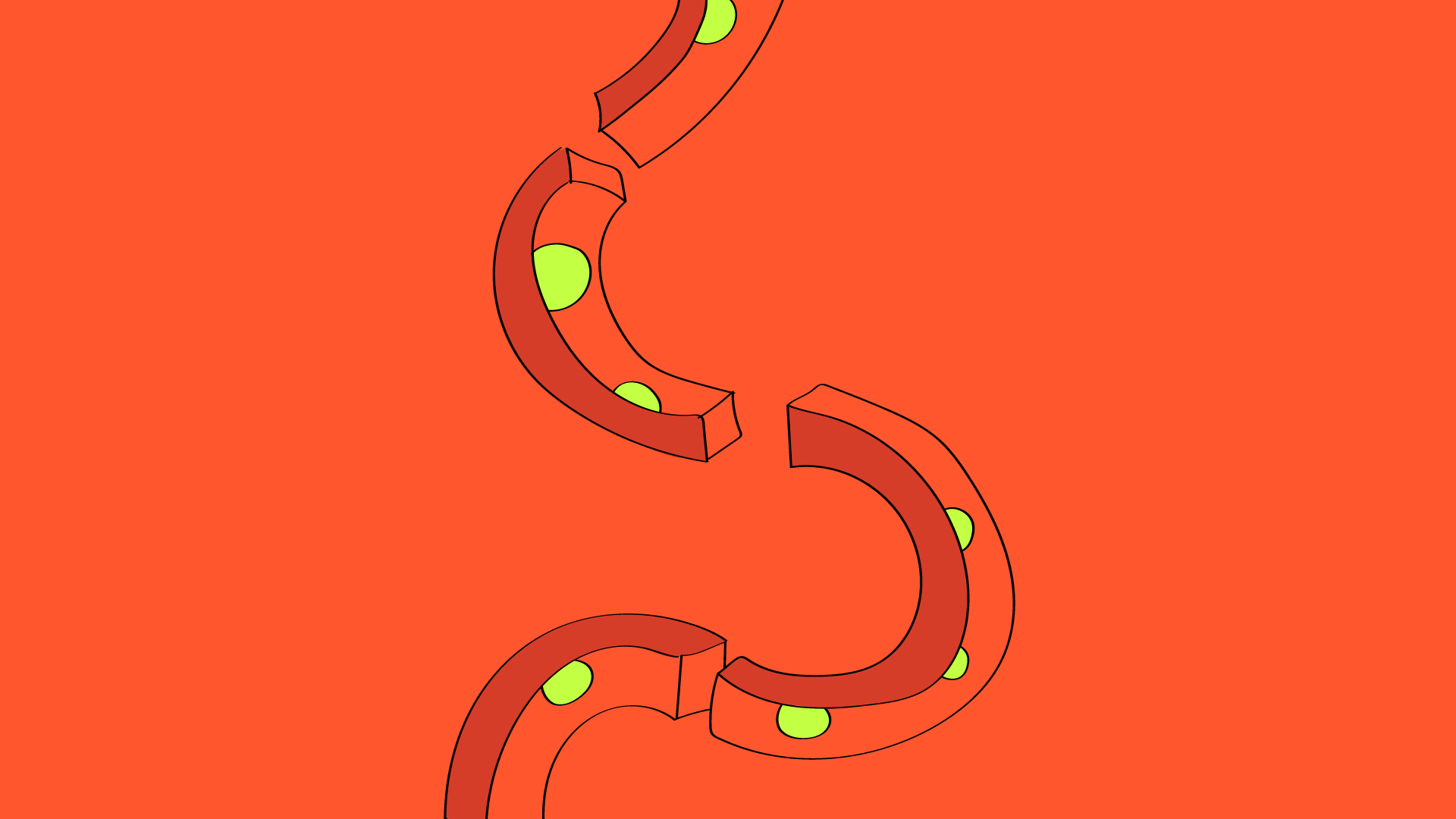 Detailed process analysis
There is one thing that can utterly ruin your email marketing strategy, no matter how initially successful it seemed – lack of in-depth analysis.
It is incredibly easy to neglect the data analysis when you get the results that you have aimed at.
However, professional business owners and marketing specialists know that the better you know what makes the strategy tick, the easier it will be to perfect it. Whether it is a subject line that triggers user attention or any additional content, you need to analyze the matter in detail.
A practical B2B email marketing KPI will help you keep track of all the changes that are vital to note. These include:
Email deliverability rates

Open and click-through rates

Landing pages

visited

Response rates

Lead conversion rates

Lead qualification rates
The list can go on, depending upon the email marketing service you exploit. The point is to measure the KPIs and evaluate the results you get at the moment.
Mobile friendliness
It is only natural to falsely assume that email marketing has absolutely nothing to do with a mobile-friendly approach to the field. However, as you generate leads in the B2B sales industry, you will notice that as many as 80% of sales professionals use their mobile devices to view content, search the web, and even make life-changing decisions. Thus, when working on your email campaigns, you need to ensure that all the emails are perfectly fit for mobile viewing and use. The formatting may require additional investment, but it will be a long-term one that will pay off significantly, should you manage to polish your email marketing strategy well.
Lead nurturing
Most successful email campaigns involve a lot of lead nurturing, too. These approaches are known to pay off in the long term, but you shouldn't leave the opportunity to grow your prospect base just because it doesn't convert as quickly as you would like it to.
A lead nurturing campaign implies a series of emails that are methodically sent out over a predefined period of time. These can be weekly, monthly or even yearly email marketing campaigns.
The main aim of the approach is to push the user in the right direction.
As you keep promoting your business, you should keep the unqualified leads posted.
Effective testing
At times, the analysis you run brings in inconclusive results. However, no matter how unpleasant the situation may be, you can improve the stats by mere part-by-part testing. What does it mean? It means that you can test the whole email marketing process, 10% at a time, to figure out which stages or techniques need some improvement.
Should you need a practical example, how the testing should look like, you should do the following:
Point out a process component, let's say, a

subject line

.

Take 10% of the user base and divide it in two groups.

Send two separate

subject lines

to each group.

Compare the open rate of either group to determine which

subject line

has proved to be more effective.

Send the winning line to the remaining 90% of your potential leads.
While this seems like a simple strategy, you shouldn't try to abuse it and try testing two variables at the same time. The results you will get may confuse you even more and bring in such undesirable results that you will have to go back to the pre-test process.
Conclusion
It takes time and effort to set up an effective email marketing strategy with all the elements intact and working. However, the growth in revenue rates and lead generation, let alone lead conversion, are known to improve the company's ROI significantly.
In case you are inexperienced in the area, you may want to hire Belkins - one of the best B2B lead generation services to help you enhance your marketing success. Belkins experts are well-trained in the industry and more than willing to offer a helping hand. All you need is to contact us today!