The main goal of any business is to spread their product or services over as vast a category of people as possible. The more customers are familiar with your product and willing to invest in it – the more revenue you generate. However, to bring the service closer to a potential client, you need to use wise marketing approaches, like B2B lead generation marketing, and techniques since the competition is severe no matter the niche you are about to take.
The business lead generation funnel has proved to be one of the most effective ways of turning prospects into paying users when correctly applied to the process. After you get familiar with the notion of lead generation and what it is centered around, it won't be that difficult to get a full grasp of the lead funnel notion.
Lead generation – core concepts
The era of digital marketing ensures that sales lead building becomes a two-way process. On the one hand, the marketing team and the sales personnel do everything possible to convert prospects into leads and paying customers. On the other, more and more clients trigger the connection on their own by browsing your social media platforms, visiting your website, and subscribing to your blogs. The combined efforts result in the same task that any sales team has to solve as productively as possible – generate more business leads and improve the company's income.
With all that in mind, it's safe to assume that anyone who visits your landing page is a quality lead that will become a dedicated user of the services any time soon. However, you need to understand that as much as 50% of all the prospects are usually filtered out of the lead funnel due to the lack of qualification. So, B2B sales lead generation is a process of telling qualified leads from the rest and nurturing them all the way from considering the purchase to finalizing it.
Lead generation funnel – a brief description
Now, when you know what the lead generation process implies, you may falsely assume that lead funnel is just another name for it. The fact is that the lead funnel is a complex description of all the leads and prospecting lists involved with your business, along with the stages they are at, at the moment.
To give you a better understanding of the notion, let's review a simple example that can relate to any business or sphere:
Some people, or prospects, learn about the services you offer, and they do nothing with the knowledge.

A certain percentage of these individuals start to research the matter, and they come a few steps down the funnel, closer to the purchase, but they may lose interest at any time.

Finally, the select few become

qualified B2B sales leads

and are about to complete the purchase, but they are not 100% sure and need a final push toward the right decision.

Those who go through all

lead funnel stages

will become the paying customers you seek.
A related scenario plays out in every sphere with minor alterations. The main aim of the lead generation funnel is to take the client on a journey from getting to know the business to becoming a dedicated customer.
How vital is the lead generation funnel?
The service or business that does not know how a lead funnel is supposed to work won't track the road a person takes from a prospect to the customer, along with the precise number of clients interested in the service. Some may claim that this matters little as long as the client flow grows. However, the process may stall at some point, and the consumer base will start to decrease instead of increasing. With an active and precise lead funnel to refer to, you'll be able to spot the stage where something has gone wrong. A qualified manager will be able to solve any potential cause and optimize the process with the right tools and knowledge at hand.
How does a lead funnel system work: main lead funnel stages?
An active lead generation funnel looks like the typical funnel you may have at your house. It is wide at the top, and it gradually narrows down. Such a visual representation of the lead flow indicates that out of 100 prospects, only 20 can become qualified leads and paying customers.
Generally, there are three primary stages that a person has to pass through to become a satisfied user of your service:
Top of the funnel

Middle of the funnel

Bottom of the funnel
TOFU
While the top of the funnel is pointed as a single primary stage of the process, some substages make it wholesome.
Stage 1 – Awareness
For an inexperienced business owner, the number of website visitors indicates the potential growth of the customer base. However, the person who ends up on your landing page is nothing more but a prospect. What is that supposed to mean? The research proves that a prospect can check out the prices, read a couple of blog posts, and then leave without providing any contact information you can use to reach out to them later on.
Within professional circles, the top of the funnel is also referred to as the awareness stage. It's easy to grasp the meaning behind it since it's the first time the potential user interacts with your services. Thus, they learn that you exist.
During this age of digital marketing, it is no longer enough to invest in the quality of the product or services you offer. You need to work with your website too.
One of the first things that a modern consumer notices are the usability and attractiveness of the company's website. While it may have little to do with the services on offer, the more user-friendly it is, the longer the prospect will linger browsing through it. So, the stage has two main priorities to comply with like attractive and informative content creation, and trust-building.
If you carry out these tasks successfully, you'll be a step closer to transforming a prospect into a paying user, or at least take them down another funnel stage.
Stage 2 – Prospect Data
While it may be enough for the prospect to be aware of your business, it's not enough for the prospect to be moved down the funnel. You need contact information to list the prospect as a lead. Thus, the prospect data generation stage begins. Usually, businesses use the contact form to gather users' email addresses or phone numbers. You can go as far as to offer a free coupon or free trial for these pieces of information and let the bargain begin.
MOFU
After the top of the funnel comes the middle. Unfortunately, some teams falsely assume that the primary stage is less important than the latter and vice versa. While, in fact, all of them are equally vital for successful B2B Lead Generation and not only.
Stage 3 – MQLs and SQLs
Before we move further deep into the lead funnel, you need to be aware of what MQL and SQL stand for. MQLs are Marketing Qualified Leads, while SQL – Sales Qualified Leads. When you start working on the lead building, the distinction between the two becomes crucial. Some leads choose the sales path, while others are all about marketing.
MQLs usually follow your social media posts and are interested in the services on offer through paid advertising. These leads are most likely to become your potential customers since they show interest in you, not the other way around. However, you can't fully and solely rely on buying business leads.
SQLs are usually the website visitors that have seen your offers. It's a good practice to reach out to them over the phone or through email. The chances that SQLs usually fill out the contact form are higher than average.
At this stage, it becomes a lot easier to tell your qualified leads from unqualified ones and move them further down the funnel. First, however, you need to do your best to convince them that the services provided are the best in the area. Various case studies, reviews, and other potentially useful information should be handed over to both categories of your potential customers.
BOFU
The last stage is usually the most complicated and time-consuming. However, the outcome that it brings is worth all the effort.
Stage 4 – Target Audience
Despite how convincing or informative your approach is, you need to accept that not all qualified leads will transform into paying clients. It's that they are not willing to invest in your business. It's a matter of request/offer correlation.
To make the point more palpable, you should consider the following example: o
ne of your
target audience
representatives is looking for a car and finds the model she likes on your website. The prospect is so interested in it that she leaves all the contact info or even calls the store herself.
Upon speaking with the salesperson, the client indicates that she's interested in a diesel-powered engine, yet what you can offer is a gasoline-run option.
There are two routes to take – to convince the customer that diesel is better than gasoline, or switch your attention to qualified leads that are initially interested in what you sell precisely.
From this example, you can see that not all qualified leads are destined to become paying clients, and you need to keep this in mind when working on your lead funnels.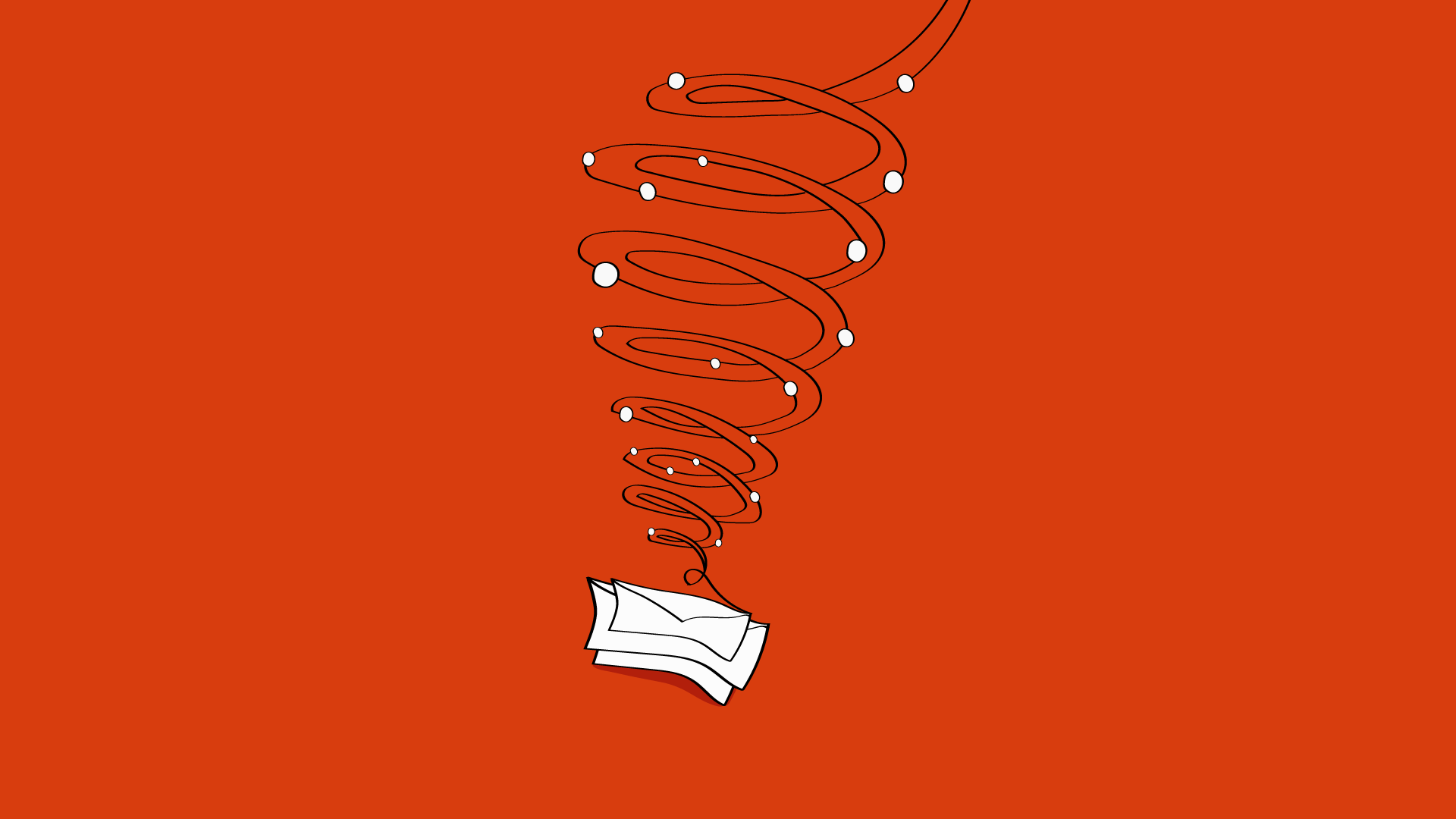 Stage 5 – Recycling
One more substage of your lead funnel is centered around potential users that are not ready to commit to the purchase. At times, these clients may have an ongoing contract with a competitor, or they simply need some nurturing to help them finalize their decisions. Again, this means that you should come up with all sources of additional engagement you can generate.
This is the stage where you can put the email list to use once again. Triggering customer attention by fresh offers or mere reminders about what you can present and how your services have been upgraded can serve as a pivot point in the company's conversion rates.
Stage 6 – Opportunity
When you reach this point, you may be already well aware of how to interact with your target audience and use the proper selling techniques to bring in more sales. It often helps to make your clientele feel unique and valued. The care for the customer gives them a chance to realize that the products or services you sell are user-oriented and beneficial.
How to create an effective lead generation funnel: main steps
Now, knowing how essential lead funnels can be and which stages they include, it takes a few steps to succeed with a practical example of your own funnel. Most experts point out 6 primary steps toward a functional and profit-oriented lead funnel:
Buyer definition

Customer journey outline

Brand awareness drive

Prospect outreach

Lead conversion

Conversion rate optimization
Defining a perfect buyer persona
The lead generation funnel would be a non-existent notion without the customers to move through it. Thus, defining how your business user would look like is the best point to start from. It does not need to be a real, flesh-and-blood user. A fictional character will do too.
This step will help you realize the following:
How can you empathize with the clientele?

What are the current and future needs of the clientele?

How do the users arrive at purchase decisions?
Once you have answers to those questions, you will be able to create the best content to speak out to the customer base. The lead funnel that you will end up with will be the one that is utterly relevant to the target audience.
Describing the user journey
It takes time for any consumer to travel from the point of getting to know about your product to the point where they invest in the offered products. Therefore, the sales team that can point out all the steps a potential client takes will help you find the best nurturing approaches, let alone discovering new channels for lead generation. Besides, the better you understand the user journey, the easier it will be to optimize it.
Driving the brand awareness
When you have an ideal customer image in mind and the road it takes a user to go through from being a prospect to becoming a paying client, you need to ensure that the brand awareness is at a decent level. There are two main effective ways to drive brand awareness:
1) Content marketing
2) Social media advertising
One of the main tasks of content marketing is to develop types of content that are requested by the

target audience

and relevant for it. Using

blog posts, case studies

, podcasts, videos, eBooks, and other related means will help you attract more people interested in the offered services.

The more prospects you get, the more leads you will have to nurture and convert.

Thus, the revenue growth and brand awareness increase are the results of the mechanism in use. Yet, you need to understand that effective content marketing requests proper distribution channels and strategies too.

It is not a secret to anyone that the number of people using social networks is growing by the day. Some case studies indicate that an average number of active social media users reaches the point of 4 million people a day. Thus, there can rarely be anything better to drive brand awareness than the use of social media. However, in case you lack the idea of how to use social media to your benefit, you can start with these few practical tips:
Start with the proper platforms. Depending upon your

target audience

, you can focus on a single social media platform since the rest seem irrelevant for whichever reasons.

Work on your profiles. A properly optimized profile will help potential clients identify your business or brand.
Implement trending hashtags. The use of proper hashtags ensures that people can find a relevant post as quickly and efficiently as they need them. You can even use trending hashtags to boost your exposure rates.
Add tags. Modern society is utterly dependent on trending influencers. Thus, tagging them along is a wise strategy to appeal to the

target audience

and grow it. Besides, you can work with your partners and satisfied customers in the same way.

Host live sessions. Hosting live events is a great way to get closer to your clientele. People love real-life interaction even though it is done through digital means.
All it takes is a qualified social media expert to ensure that social media feeds your marketing lead funnel.
Reaching out to the users
Prospect outreach is one of the fastest ways to fill your lead generation funnel. There are two main routes to take when it comes to this step:
1) Inbound techniques.
2) Outbound techniques.
These core concepts are basic and effective, yet you need to work closely on every piece that makes each method a wholesome approach.
Inbound methods
This type of lead generation is primarily centered around the digital component of your campaign. This means that every kind of digital tool that can help you attract website visitors is highly appreciated. However, every method you put to use needs to correspond with your target audience. Therefore, it needs to be specifically tailored for it.
Organic search
Lead building usually comes at an impressive cost, but you can cut the costs by working with organic traffic, although it is not entirely free as well. Organic search implies for people interested in the product or service who look for it online. However, in order to add the search to your funnel, you should make sure that your offers are easily discoverable. That is when search engine optimization comes into play.
Search engines work in such a way that only properly optimized content gets to the top. Thus, working with keywords, blog post backlinks, and positive UX is a must. If you operate organic search correctly, you'll manage to point as many prospects to the top of the funnel as possible.
Paid advertising
Not all the inbound methods are free. For example, if you are willing to invest in lead driving, you can pay to advertise your content. The main advantage of this option is that the content advertised will be aimed at the customer base that is initially interested in your offers. In addition, various platforms provide related advertising services including, search engines, social media, and other third-party sources.
Social media
If you are willing to fill your funnel with as many leads as possible, you can't leave social media out. The fact is that most B2B and B2C businesses are using the power of social media to generate leads.
Email marketing
The email list is one of the most vital assets that any business has access to. The valid database will ensure that you reach out to every potential client directly and trigger the attention better than any other inbound method. In addition, the fact that you have a user email in your database ensures that you've had contact before, and thus the prospect will be more compliant.
Outbound methods
Before the development of digital marketing, the classical approach to driving traffic into the lead funnel was in use. The notion of cold calls and cold email marketing isn't utterly obsolete. So, you can refer to the means, too, to ensure that the funnel is always full instead of being half-filled.
Cold outreach implies for the sales team to reach out to people you have never had any connection with before. While it seems vaguely effective, the results you can get if you approach the matter professionally will amaze you.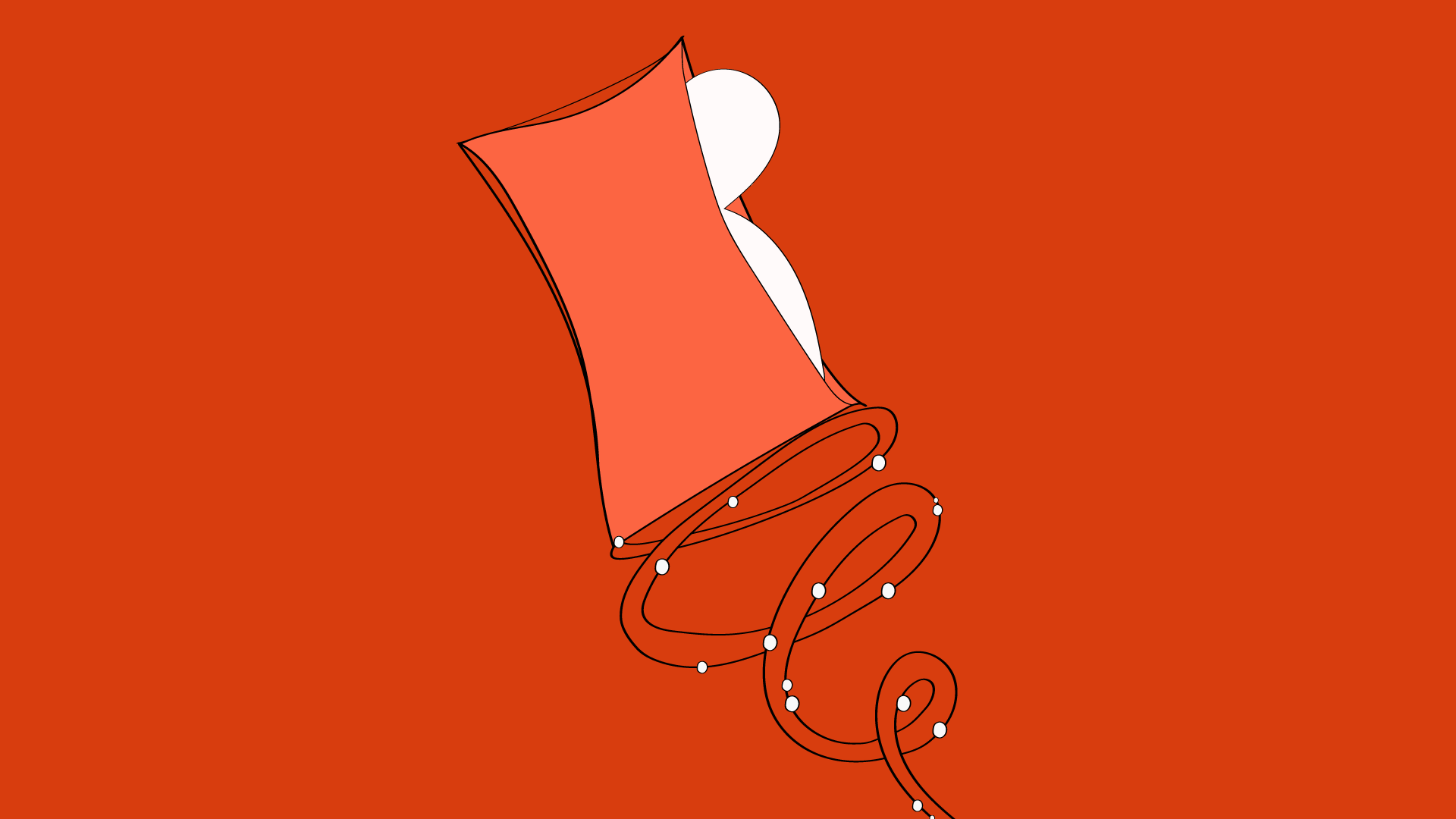 Converting leads into clients
This is the point when your funnel is full of leads, and the main task becomes to not only keep them but to ensure that they start investing in your business. At this stage, it would help if a skilled customer relations manager stepped in.
Establishing a positive experience between the client and the company is one of the ways of engaging them in the purchasing routine.
A trained CRM knows how to segment the incoming leads accurately so that it becomes obvious as to what type of approach the consumer needs to finalize his decision and invest into the product.
Conversion rate optimization
When you can tell that your lead generation funnel is working fine, it may seem that there is nothing else that you should do to optimize it. However, constant conversion rate optimization will ensure that your popularity and profits grow all the time.
There are a few ways to improve the conversion rate and ensure that the most qualified leads become paying customers.
1) Data leverage
Just like the lead generation pipeline, the funnel may have some weak points. Thus, regular analytical analysis is an excellent way to spot and fix them. For instance, you can use some analytical tools to find the spot where the leads fall out of the funnel and then work on improving the rates.
2) Obstacle definition
There are countless case studies aimed at determining why prospects may not move down your funnel. Once you spot the obstacles, you can figure out the ways of either removing those or assist leads in moving past them. This type of CRO will ensure better UX as well, which serves as an additional benefit.
3) Frequent segmentation
You can use the same approach to every person potentially interested in your brand. However, various customer journeys prove to be more effective. Thus, regular segmentation will help you come up with a more personalized experience that can be applied to different segments pointed out of the general user base.
4) Regular tests
The lead building is a complex process that consists of different parts and elements. Even when the smallest part is inactive, the whole funnel organism starts to stall and misfunction. All that will lead to customer loss and revenue decrease. Thus, it's advised to test the system as often as possible.
General lead generation funnel issues
Once you come up with an effective funnel, you may falsely assume that it will remain the same no matter what. However, there is no such thing as an ideal lead funnel. Trends and user demands have a tendency to change, and even the perfectly working funnel may require frequent updates.
There are some common errors to keep an open eye for when working with a lead funnel:
No strong CTA applied

Clear brand message is missing

The funnel contains too many steps

Funnel analytics is misinterpreted

The lead amount exceeds your capability to engage them
If you notice any of the mentioned issues, you need to try and solve them as fast as possible to ensure that the funnel continues to work properly.
Effective funnel model vs. ineffective funnel model
All the theoretical data that concern lead generation funnel examples is effective and valuable. However, real-life examples serve the best to emphasize the importance of the sales strategy.
Example 1
A software company that enlists 5 people is expected to promote and sell a single product. While the task is simple, the manager decides that as simple a marketing approach should be applied. So, the manager usually supplies the salespeople with lead lists that they buy online.
No matter the financial component of the lead investment, the sales drop, and so does the income. The main issue that the salespeople face is that all the leads are of poor quality. As a result, they are either not interested in the product at all, or the product does not fit their requirements. So, as many as 2% of all the prospects become their customers as a result.
Example 2
Another manager, who runs a company of the same size, has heard about the notion of a lead funnel and decided to implement it into the process. The manager starts with content marketing so that potential clients visit their well-designed website. After that, potentially interested visitors can engage with the content provided to find the answers to the question that they may have. Finally, informative blog posts, videos, and infographics provide the visitors with most of the necessary product details.
There's no cold email marketing in the act since most of the requests that the company's salespeople get are warm leads. Thus, as many as 50% of incoming leads transform into regular customers.
These two examples are intentionally simplified so that you can grasp the whole idea of how a lead funnel can improve sales. However, in real life, the truth lies somewhere between the two, so even cold email marketing proves to be effective when applied correctly.
How do you improve your lead generation funnel?
With all that knowledge in mind, you may be ready to build and implement the lead funnel into the process. However, there is a final part to embrace – funnel optimization. As time passes, you will need to refer to the stage infinitely since time does not stand still and customer requests along with marketing approaches change.
Proper tools
The digital era ensures that every business has unlimited access to new software that is designed for specific purposes. Lead generation isn't an exception. Thus, countless software means are developed to improve the lead flow. For example, some tools are designed to tell the team how much time a lead spends on the page, what company the visitor belongs to – if it is B2B lead funnel tools we are talking about – and so on. Then, based on the gathered information and precise analysis, you can come up with precise strategies that will help the prospects become customers.
Lead qualification
As you already know, not all the leads that get into the funnel are worth your time and attention. Thus, the better your qualification strategy is, the more actively you will push clients down the funnel. There are countless lead qualification strategies and methods known so that you can experiment with different approaches until you find the ones that work out for you best. All that will optimize your lead generation funnel as a result.
Constant experimentation
The point interacts with the one mentioned above. However, you should realize that the experimentation does not end with lead qualification. Tracking user requests and following the ever-changing trends is one of the best ways of spotting a practical experimentation route. Applying different types of marketing along with the content will come in useful as well.
Conclusion
The lead generation funnel is a vital component of your successful marketing campaign. In case you understand the importance of the process, but your team lacks trained specialists in the area, you can always start cooperating with a professional lead generator service.
Belkins specialists are ready to offer a helping hand to a business in need. All it takes is to book your appointment with us and let the experts take care of the lead generation processes while observing your revenue growth and growing brand popularity!