It is difficult to imagine business development without client acquisition. Efficient B2B lead generation is closely associated with collecting crucial data on your target customers. However, it is better said than done — you need proven ways to attract your target audience's attention.
Follow the tips we've collected for you to facilitate your pipeline and bring you the most devoted leads ever.
Lead Generation for B2B: Strategies That Work
We've collected a range of essential elements for acquiring new clients. Make sure that all of them are included in your business strategy and enhance certain aspects if needed.
1. Email Marketing for Potent Business-to-Business Lead Generation
Communicating with your prospects via newsletters is still a great way to establish a more profound connection, which usually results in better sales. The main thing is to create highly personalized materials that address their pain points. Moreover, you can segment your user base to further enhance engagement. Such an approach will help your customers move down the sales funnel faster. However, you should optimize the following elements to guarantee the success of your campaigns:
landing page copy;
email subject line;
email copy.
Every single detail matters, so don't forget to eliminate spam words from your messages and the title to avoid being blocked by email service providers (ESPs).
Additionally, double-check the new emails. People often insert the wrong addresses in opt-in forms when they rush to get the freebie. However, non-existent emails decrease deliverability and make ESPs think you're a spammer. Thus, put them through a thorough check to maintain high delivery rates.
2. Outsourcing Your B2B Online Lead Generation
It is possible to get a list of warm leads quickly without launching a complex marketing campaign. You can simply request the services of a professional Belkins team.
Our experts have extensive experience in sales and all the necessary tools to provide you with the most suitable leads. They will take into consideration the peculiarities of your field as well as your business specifics.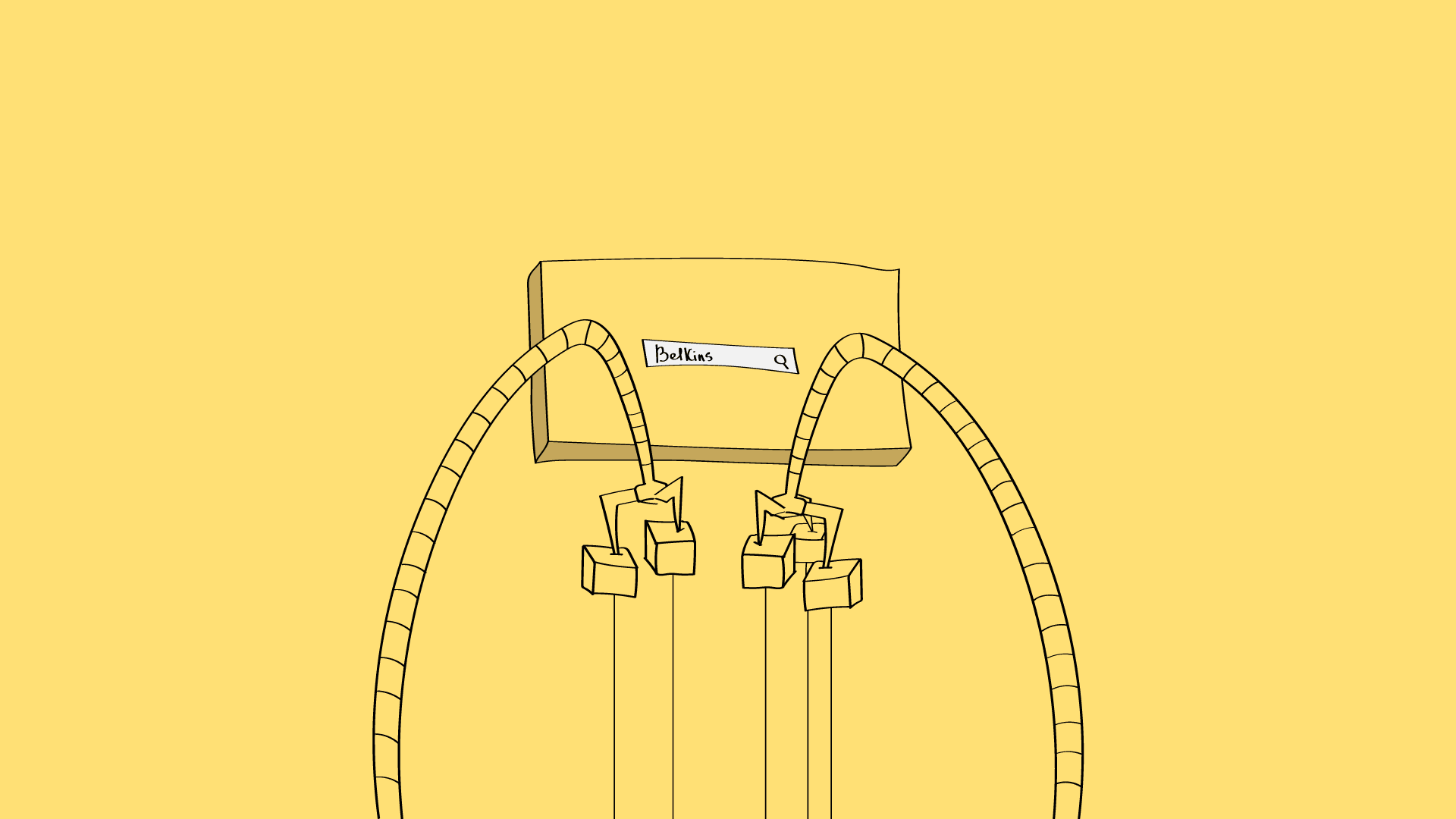 By ordering our services, you will be able to update your customer base and receive valuable pieces of advice. Belkins professionals will give you tips on facilitating your processes and moving on with your leads. Our approaches are much more efficient than traditional advertising since they are highly personalized. Moreover, we also apply revolutionary email marketing techniques in order to encourage your potential customers to become actual buyers.
Profound Analytical Insights into B2B online lead generation
Modern technology allows for an in-depth analysis of user preferences. You just have to master it for remarkable marketing lead generation. For instance, it is possible to track your emails and identify the best time for communication with your prospects. You can also keep in touch by sharing valuable content via their preferred marketing channel. In other words, conducting analytical research will help you identify what actions to take to get the best outcomes in the future.
3. Content Marketing Strategies for B2B Online Lead Generation
Did you know that companies applying comprehensive content marketing strategies enjoy a higher customer inflow? In fact, they have 3 times more leads than businesses neglecting those approaches, according to DemandMetric. Moreover, companies producing quality resources multiply their conversion rate by 6.
Indeed, excellent, up-to-the-point articles are a treasure trove of information for the people interested in your solutions. It is not limited by blog posts, though; an effective content strategy includes lots of various means to get through to your audience and be heard.
In order to understand what materials will work for your readers, put yourself in a B2B lead's shoes. What are the most obvious pain points and what goals are you pursuing? Knowing the answers to those questions will ensure the best results.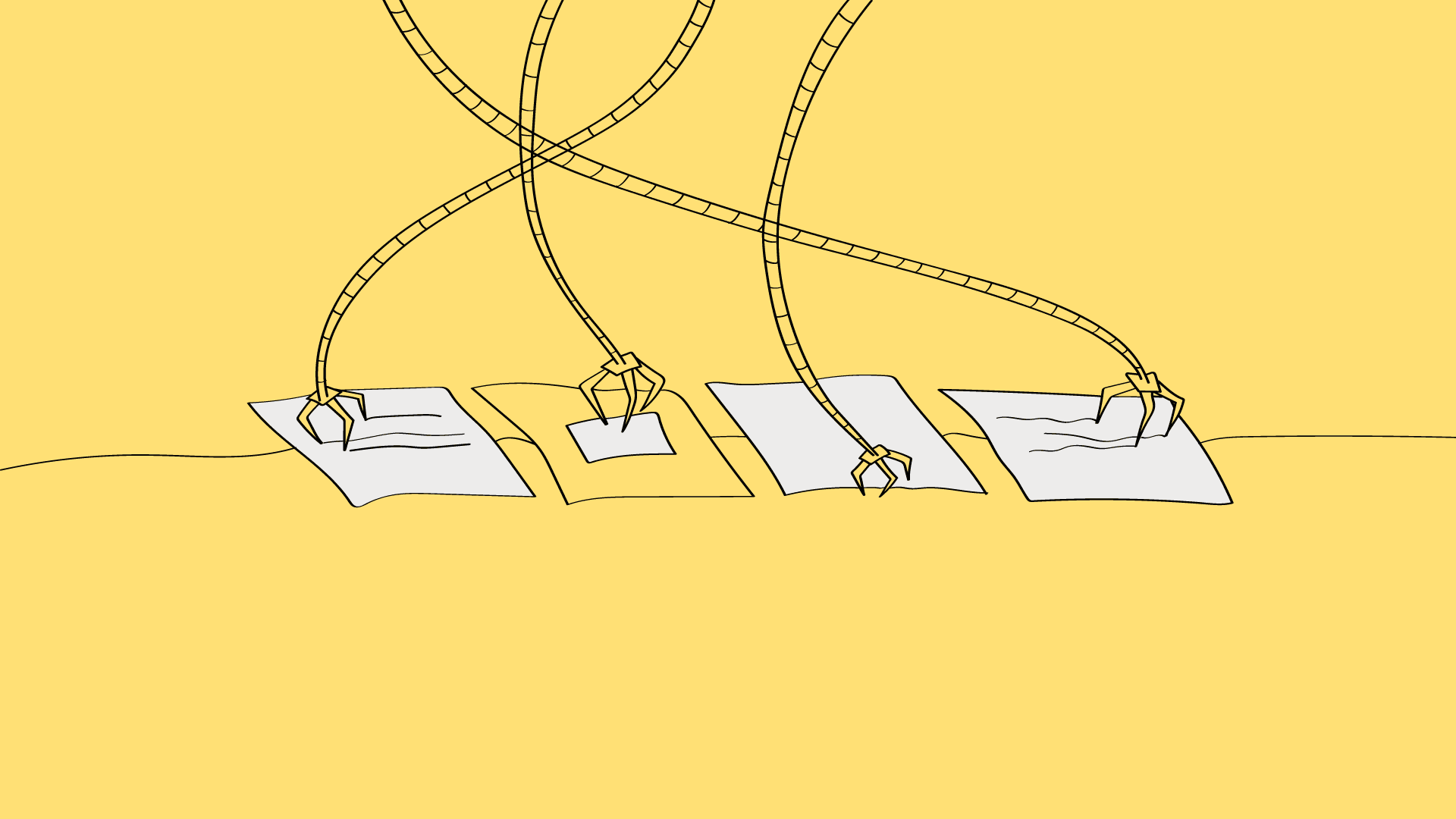 Explore the ways to contact your customers via advanced content marketing strategies.
Create a free offer
Progressive marketing is impossible without offering freebies. Those are a fantastic opportunity to get new clients, exchanging a gift for their contact details. Thus, create an eBook, a series of webinars, or even a basic course to upsell your additional services in the future. However, don't forget about the following points that so many content makers fail to consider.
Make your pieces shareable
If you want more sales referrals from your MQLs, don't hesitate to make your content shareable. Your leads must be able to repost all the videos, infographics, blog posts, and other pieces that you've designed for them. Make it easier for their friends to get the materials and benefit from them, too.
Create urgency to boost conversions
Increase the ROI from your marketing campaign by providing your audience with extra motivation. For instance, you can include a countdown timer or say that the number of free samples is limited.
Convert website traffic into B2B lead gen leads
Optimize all the content you put out on your website. Use proven SEO techniques and make your entries easy to read, satisfying both your audience and search engine bots. Also, use call-to-actions (CTAs) to increase engagement.
Make clients come back via a business-to-business lead generation
Not only loyalty programs and impeccable customer service can help you generate repeat business. Your resources can do it, too, but you should always prioritize their quality:
strong analytical data that underpins the main arguments;
high-authority content created by a subject matter expert;
original research data and impressive case studies;
how-to articles addressing the readers' problems;
blog posts on trending topics covering the latest industry tendencies;
powerful visual materials with your brand identity elements;
diverse content types, such as:
videos;
social media posts;
whitepapers;
research reports;
infographics;
webinars;
podcasts;
case studies;
quizzes;
ebooks;
checklists;
templates and so on.
You can also repurpose various content types, turning a detailed report with numerous marketing insights into a short social media post with a strong CTA. Furthermore, you can resort to a reputable lead generator in order to direct all your efforts to creating fascinating resources.
Automation will not only allow for more free time, but it will bring you genuine warm leads. Additionally, find your own way to generate leads that will help you beat your competitors.
4. Social Media Marketing
Social media marketing (SMM) can help you surpass your competitors and enhance relationships with your prospects. The main benefit of SMM is high personalization.
It's essential to make each message targeted to win the hearts of your subscribers. However, it is no less important to provide them with a possibility to subscribe immediately, and here's how to do it:
Add a link to your website or an opt-in form on your social media platforms.
Collect your leads' phone number and email address to update your customer base.
Invite your target audience to click on a landing page promoting your offer or a particular event.
Suggest the next step your visitors should take (for instance, you can encourage them to subscribe to your newsletter as soon as they get to your website by applying CTA.)
Please note that Facebook and Twitter are less efficient than LinkedIn in the B2B sector.
We recommend the following tactics to master the art of LinkedIn marketing.
Enrich your company's account with relevant keywords so that your potential customers can easily find it. Make each description as clear as possible and indicate the key people in charge of your business to increase credibility. This tip is especially helpful for IT lead generation.
Creating an impressive account isn't enough to hit your sales goals if you want to succeed at lead generation online. You should also develop a proactive approach. Ensure more interaction with your subscribers by posting the content they will likely click on and facilitate discussions in the comments.
Join groups and conversations
Find relevant groups that are likely to contain your B2B leads and start interacting with them. Invest your efforts in wise strategy marketers often use to build authority. You can provide professional advice, offer insights from well-known marketers, and suggest valuable resources that can help MQLs stay ahead of their competitors.
This suggestion is especially relevant for lead generation for small businesses. Ask your audience to provide you with a piece of advice since this can enhance your relationships. You can ask for a reference, project, or a solution to a certain problem.
Buy the lead collection service
LinkedIn offers paid lead collection, so feel free to use this option if you want your efforts to pay off quickly. However, you shouldn't buy email addresses since it's a false strategy. Progressive marketers use b2b lead generation services instead to grow their warm lead base quickly. Such kind of automation helps many decision-makers boost conversion rates.
Advanced marketers invite industry experts to collaborate with their brand. An influencer recommends it to a plethora of subscribers. The readers trust their opinion, so they will likely accept the offer.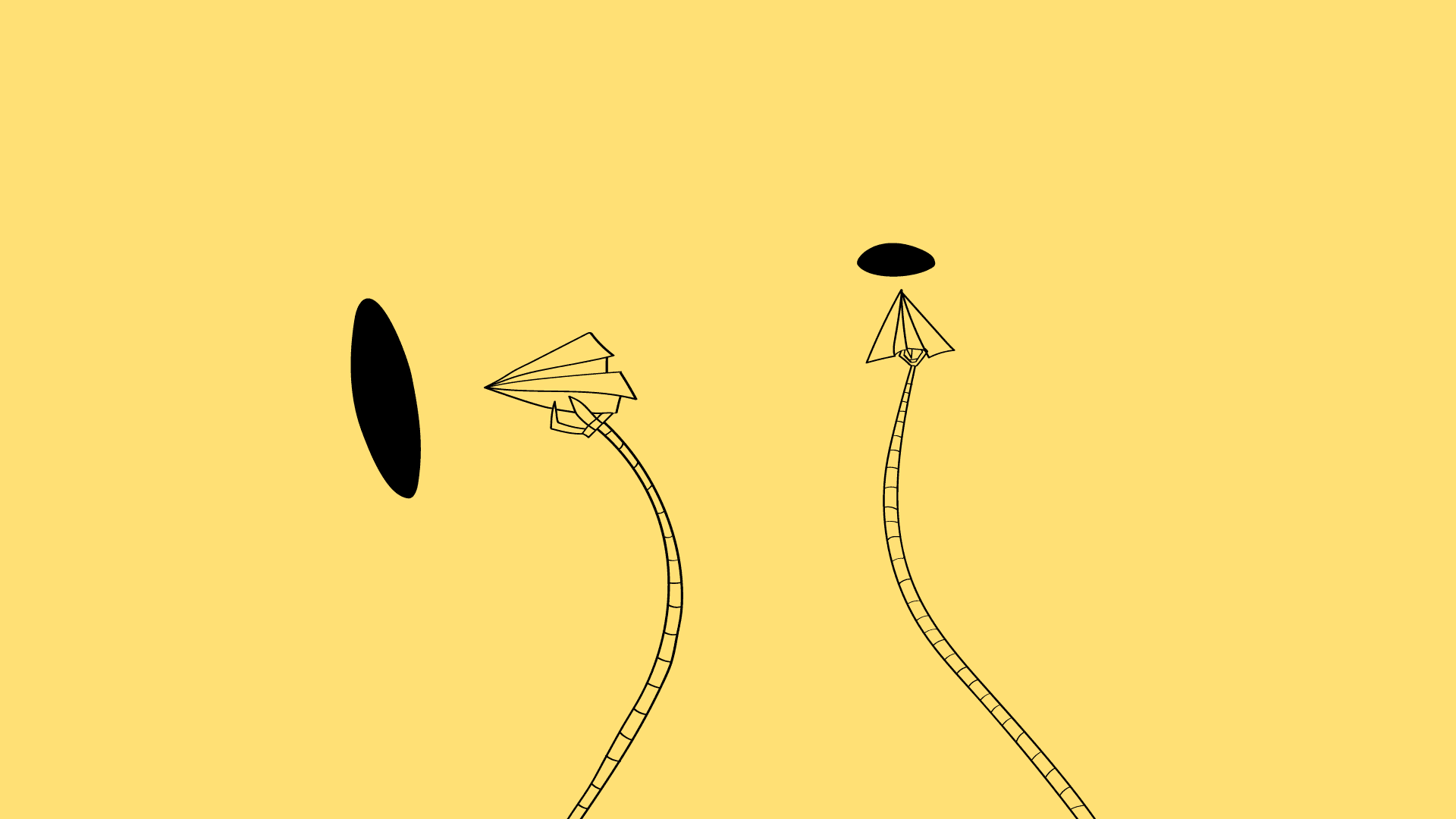 5. Automate Whenever Possible
Marketing automation is a part of the digital marketing strategy aiming to boost your income. It's also a prominent trend of the 21st century since numerous kinds of software can now perform complex tasks. Lead generation companies use various resources to gain marketing insights and enhance conversions.
Marketing automation is quite pricey, but it will come in handy if you want to streamline time-consuming processes. A decision-maker has to program the software for delivering the desired outcomes, which is quite convenient.
Today's automation tactics are mainly about workflow optimization and allow business owners to see what works and what doesn't. Thus, it's essential to understand how each tool works in order to conduct proper analysis and learn from your mistakes.
Here are the main benefits of marketing automation:
in-depth insights into user behavior
increased average deal size
significant revenue growth
staffing cost optimization
more time for creative tasks
enhanced accountability of the experts
more precise targeting
detailed campaign analytics
scheduling posts ahead of time
more opportunities to scale your business
Although automation tools are quite expensive, they are totally worth investing in since they will boost your revenue in the long run.
Another essential optimization aspect that you should pay attention to is making your website accessible from a mobile phone.
Make your website mobile-friendly
An increasing number of people are using smartphones to access all kinds of information on the web. Therefore, creating a mobile responsive design is crucial for today's digital B2B lead generation.
People across the world tend to use their smartphones for posting queries. Ignoring this trend would mean losing numerous great sales opportunities. Thus, it's time to optimize your website for mobile.
Here are the advantages of such a solution:
First, you'll get access to a limitless number of prospects, which significantly increases the results of your marketing efforts.
Second, a mobile-responsive version of your website will ensure an excellent user experience, so make sure that it loads quickly and works smoothly.
Third, you will boost your income by providing powerful CTAs and buttons that will lead your prospects to an opt-in form.
Neglecting the advice mentioned above might bring about negative outcomes. According to Google's Think Insights, visitors are likely to leave a website in 61% of cases if it is not user-friendly. Additionally, search engines might provide such a website with lower rankings.
Ensure that you optimize your website and your email templates, subscription forms, and other essential elements of your sales funnel.
Conclusion
Modern client acquisition involves a number of crucial aspects, such as email marketing, outsourcing, analytics, content marketing, automation, and SMM. As a forward-looking decision-maker, you should implement the best strategies and use the latest tools to hit your targets. Hopefully, this article will help you to be a few steps closer to reaching your goal.