We mention lead nurturing all the time like it's something obvious. To us, it is. We've been in B2B lead generation for quite a while. Newcomers, however, may wonder exactly what we're talking about. Is it content? Is another word for email marketing? Is it a new name for call centers?
It's time to add some clarity to the meaning of b2b lead nurturing and address the following topics:
The concept of a lead nurturing strategy;
The importance of lead nurturing strategy in your sales cycle;
The basic elements of lead nurturing strategy.
Let's get our facts straight and explore this vital component of every productive sales campaign.
What is lead nurturing?
As the name implies, lead nurturing is everything that covers the process of growing relationships with potential buyers as they enter your sales funnel and pass through each stage. You nurture your prospect's interest in your services and products by communicating and consulting with them whenever they need it.
Why is it important? Even though B2B buyers are a lot more independent in their choice of vendors and don't need you to hold their hand, it doesn't mean they don't want you to be distant and not involved. They want you to be there for them whenever they have a question. They want to feel that they're interacting with human beings and not corporate avatars. And yes. This is relevant for both B2C and B2B. In spite of all the new technology and digital opportunities, the future is not AI-managed. It's crafted by people for people.
The cost of overlooking lead nurturing is far from superficial.
Without nurturing, up to 80% of fresh leads never reach the final sales stage.
Lead nurturing allows you to make your sales cycle shorter by 23%.
Leads that go through email lead nurturing go for 47% larger purchases, unlike the leads that have never been nurtured.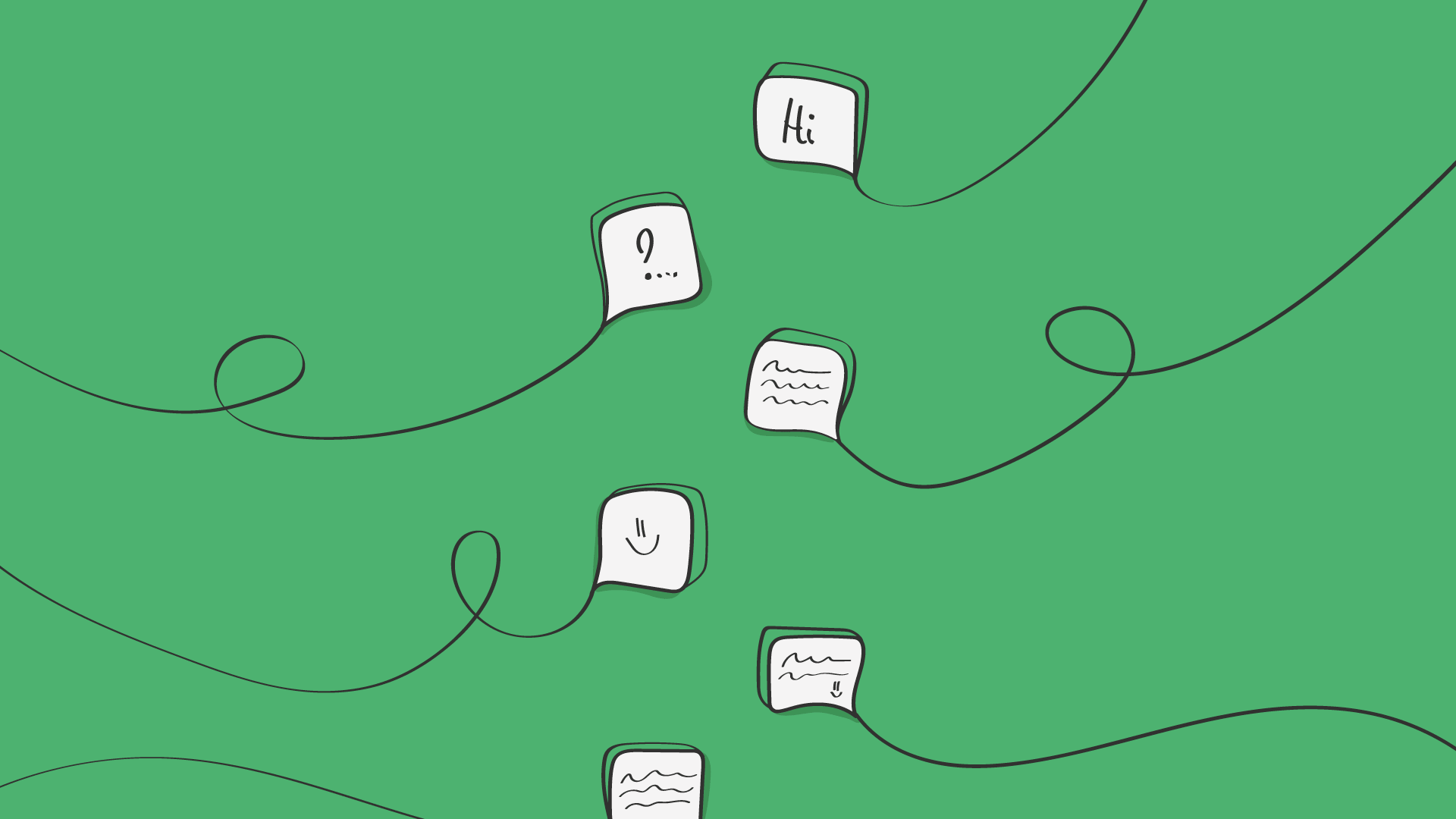 How is B2B lead nurturing done?
Like everything in B2B, there is no magic formula for nurturing leads. Crafting the perfect lead nurturing campaign for your business takes a combined effort from your marketing department and sales department.
In the case of Belkins, our Support Department and Lead Research Department build a comprehensive b2b lead nurturing strategies for engaging leads, increasing close rates for each month, and generally improving sales performance.
Create a foundation
First, we need to map the journey of our leads. How do they enter our sales pipeline? How do we locate them? How can we respond promptly and in time?
Answering these questions means building a foundation for further lead nurturing. The reason why each lead nurturing strategy is exclusive is that your answers will differ depending on your industry.
What's my B2B buyer persona?
We make an Ideal Customer Profile for each of our campaigns to ensure that all the leads we gather and add to our database are worth nurturing. We gather as much data as possible to make our data profiles detailed and rich with high-value information. The most common types of data for securing a lead fit are usually the following:
Firmographic data: The name of the prospect's company, its location, team size, revenue, and hiring activity.
BANT: Your prospect's estimated Budget, their Authority in making a purchase, the Needs you can address, and the Time they are willing to invest in working with you.
Professional data: The title you're looking for, their experience in the industry, and their field of responsibility.
Technographic data: Technology used by the prospect's company, tools your prospects are currently using, their widgets and web technology, analytical software, etc.
Are they interested in my product?
Just because you find leads that are the perfect fit, doesn't mean they're automatically interested in you. There may be a competitor you're not aware of or your product may not be the perfect fit for them.
We rely on cold outreach to determine how relevant our product is to the needs of our leads. Since we build our tactics on account-based marketing and account-based sales development, our strategy looks the following way:
Our lead database is segmented into several groups (based on their priority, company size, industry, etc.).
Our copywriters craft unique sales templates for each group. Within these templates, we address the pain points of the prospect's industry and ask if they're interested in a solution we provide.
After the emails are sent, our SDRs monitor their open rate and CTR. It allows them to see the performance of the emails and evaluate the response of the target audience.
In addition to direct emails, our SDRs send follow-up emails to the leads who don't respond. You typically have to send two to four follow-ups before leads finally confirm that they're interested in your services or explain why they aren't interested.
This process can be quite time-consuming if your inbox is not optimized for sending business emails. However, if you take good care of your Sender Score and take all the necessary steps to distinguish your emails from generic spam messages, it's a solid way to establish lead interest and helps determine if it makes sense to pursue your prospects.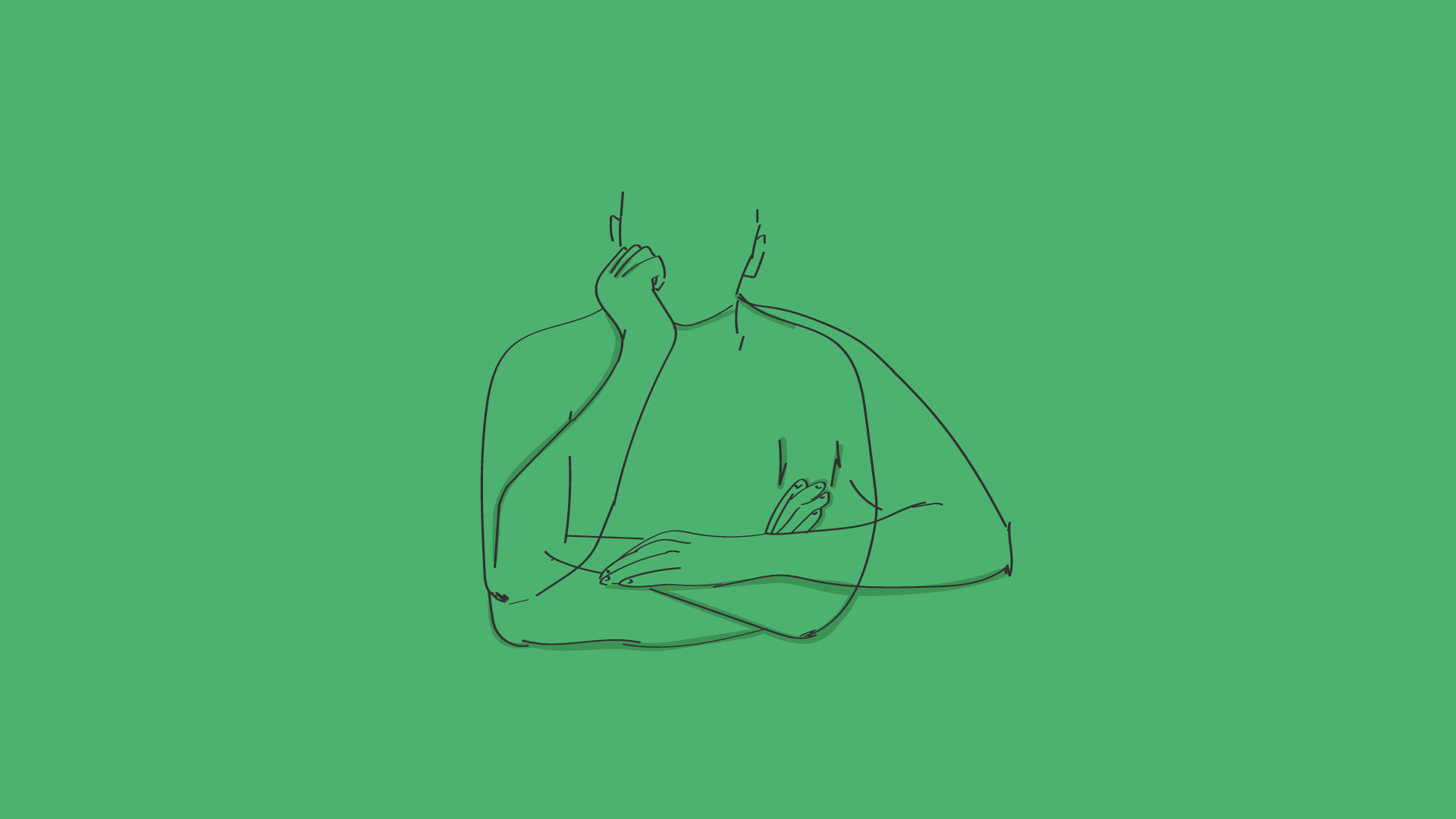 Optionally, you can also tap into your website analytics to see if any of your engaged leads have been visiting your website after getting your email. Look at the pages they visit and how long they stay on them. Are they interested in your Pricing page? Your blog? Your Services page?
Depending on the bit of information that attracts them the most, you can figure out two things:
The most appealing aspects of your brand.
How close your prospects are to making a decision. If they explore your blog, they are evaluating your knowledge and insights. If they research your pricing and service packages, they're estimating the pros and cons of working with you.
What does my lead's journey look like?
Outlining the buying stages of your leads and the time they need for proceeding from their current stage to another one is crucial to crafting a lead nurturing strategy that works. As we mentioned above, your website analytics can help you figure it out.
In our case, we use Streak to build sales pipelines and break our communication with B2B prospects into the following stages:
In Progress. The prospects currently discuss our unique value proposition. They respond, which is good, but there is still much to do before we close a sale.
Setting Up Time. The prospect agreed to take a call with our sales executive and want to select the best time and day.
Meeting Booked. We booked an appointment and are getting ready to talk shop.
Additionally, there are optional stages:
No Show. The prospect didn't show up for a chat with our sales executive. Time to think about what we can do to remedy that.
Contact Later. The prospect wanted to be followed up with later in the year or month.
By organizing our prospects this way, we get the full picture of what our B2B communication for each particular prospect looks like and what should we do to make it more productive.
What can you use for your lead nurturing strategy?
Once you create your backbone, it's time to think about the filling. In other words, you want to take a good look at your content.
Website content
How you handle your website speaks volumes about your approach to your work and your background — and your respect to a prospect's time. Brevity, uniqueness, and helpfulness are hard to achieve but quite rewarding. Make sure each sentence on every page educates users on what you do and addresses their top of mind concerns.
In addition to ensuring that your site complies with all the requirements regarding SEO and content, you shouldn't forget about making the most out of every online feature.
Blog. Many companies tend to overlook the potential of their blog by filling it with generic, yet SEO-friendly, content. Meanwhile, your potential buyers evaluate your company's activity and success by taking a look at your blog. If it's generally messy and hasn't been updated in months, it creates a bad impression. If it's regularly updated with new unique posts, it shows how much time you are ready to invest in your area of expertise.
Help Center. Everyone has questions they want to ask. Nothing brings more satisfaction than finding an FAQ page that answers your exact question. It's very easy to get lost in a sea of constant rewrites and mirage texts, so whenever people see that at least someone is ready to answer their question, without long introductions, they feel relieved.
Landing pages. This is a neat little feature that allows you to reach as many leads as possible and boost your SEO. You generate several landing pages that are focused on a particular service or location (if you work across several states or countries). It helps you target an audience that is interested in just one service or looking for a vendor familiar with their region. You can use, or develop, a landing page builder that helps you quickly compile pre-written blocks into a structured page.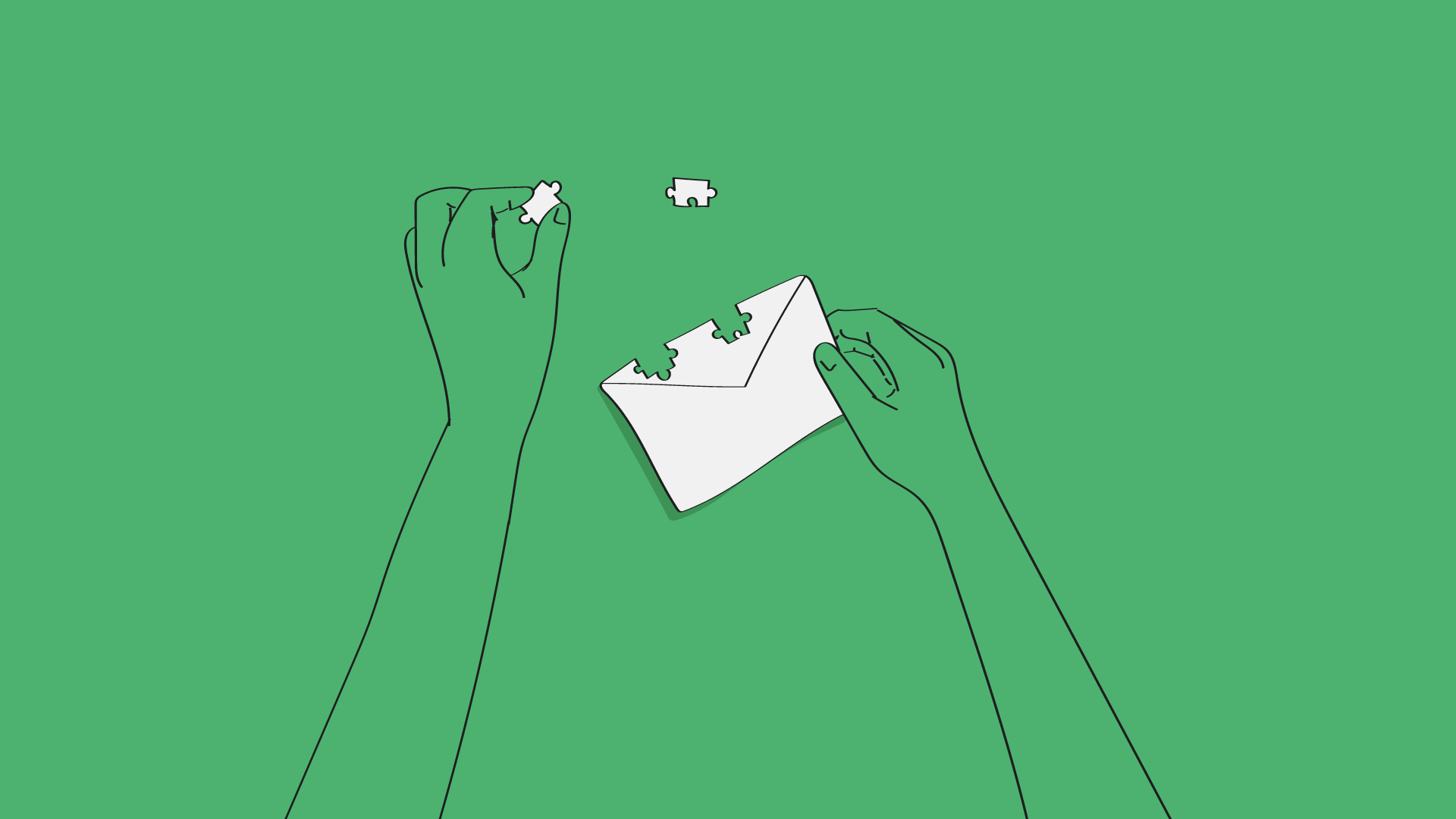 Social media
Social media is a powerful tool for building credibility, answering your prospects' questions without making them feel obliged to sign a contract, and generally letting your prospects get to know you better.
While the type of branded content depends on your target audience and industry, there is one golden rule to remember: It's not about you. You shouldn't put yourself at the center of your posts and content. Your prospects matter most, so you should choose the style and type of content according to their needs and preferences.
Each your post must have two key components:
CTA. Remember all YouTube channel owners who always ask to like and subscribe? You may think that they're obnoxious, but in fact, they know what they do. Even if you don't use social media for selling your product or services, you still should state the reason for your post or communicate what you want your readers to do next. If you want your readers to ask questions and talk to you, make it clear. If you want subscribers, ask them to subscribe. If you want more publicity for your page, ask for shares of your posts. You won't get far in your content strategy if you don't ask for what you need.
Value. You can't compete with influencers and user pages when it comes to posting cat pics or memes. And you shouldn't. The goal of your social media campaign is not to generate the biggest reach in the history of Facebook, but to fuel your lead generation and increase brand awareness. Your posts must be informative, comprehensive, and helpful. Think about what your prospects would like to know and deliver that knowledge.
Email marketing
Email marketing has formed the bedrock of our lead nurturing efforts. Since we started out with emails as our primary tool for lead generation, adapting lead nurturing into our email marketing strategy was relatively simple.
Prospect nurturing campaigns
We build our sales on the notion that all our prospects are individuals with different problems and concerns. This is why we craft personalized email campaigns and base them not on pre-written content about us, but on the lead's user behavior and their actions.
We use data gathered by our research teams, from the location of our leads to their patent data. Acknowledging their achievements is as important as addressing their problems. If you find something noteworthy about your lead, don't be shy and compliment them. The "we can help you do even more message" works as well as "we can fix your issues message", if not even better.
We create a separate folder for each of our high-value leads. It allows us to develop content and build a schedule for sending emails. That way, our SDRs have all the information about every lead. Also, they can add to this folder, keeping all valuable data in one place.
We inform our leads about our 24/7 availability on Skype, Facebook Messenger, WhatsApp, Slack, and any messengers they are comfortable with. They can ask us anything or share their thoughts with us. As for the general communication tone, we encourage our leads to provide their feedback and suggestions.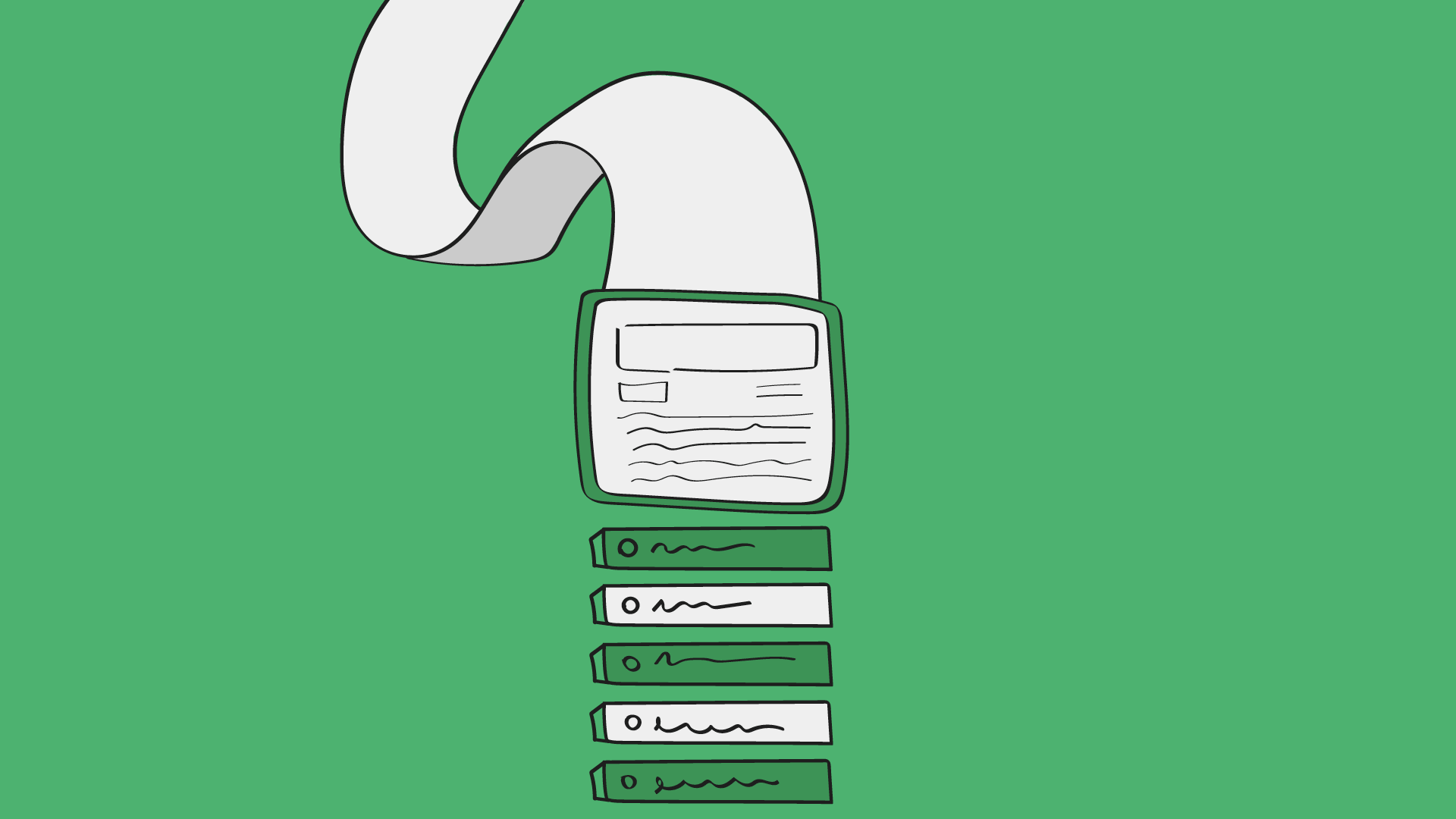 Takeaways and final thoughts
A lead nurturing strategy is a must for your sales tactics arsenal. But it's not a single strategy. It's more like a supplement to any of your lead generation and nurturing efforts: it allows you to inject more value into your performance and get more rewarding results.
To make your campaigns work, you should know the estimated end results. Whether it's increasing your conversion, promoting a specific product, or switching your one-time buyers into loyal, long-term customers, your goal determines the means and the channels you will be using.
No campaign tolerates vagueness. You should be clear about the timelines, deadlines, and the schedule of your campaigns. Calculate the timing for each of your email sequences, know when to pause and when to send a follow-up. The trick behind lead nurturing is to be there exactly when you're needed.
From your email templates to your landing pages, everything must be personalized and dripping with value. Your prospects should be looking forward to, or at least not minding, your emails because they have something interesting to offer. Know when to switch your approach from cautious and informing to more direct and action-based. Take a look at your sales pipeline and think about what your prospects want to hear at each stage.
You can't create the perfect lead nurturing campaign in one go. You also won't create a campaign that performs well forever, no improvements needed. It's not how things work. Don't feel down when your first results are not what you expected. And don't get overconfident if you see an increase in conversion. Some elements of your campaign may get old and some of your steps may need fixing in time. Look at your performance logically and don't be a stranger to A/B testing to figure out the best tactic.
Lead nurturing doesn't need the right time or the right moment. It requires instant action. The moment you finish reading "Top Ten Lead Nurturing Tactics of This Year" and start thinking about crafting a personal strategy, you will find it's no longer relevant to the needs of your market and your current audience.
The best thing to do is to speak to your marketing and your sales department teams and explore your current lead database together. This would be your starting point for outlining and building a lead nurturing strategy that appeals to your B2B audience and benefits you.
Have anything to add? Have something to ask about nurturing lead? There can never be too many insights or too many handy tricks, so the Belkins team is ready to hear your suggestions and answer your questions!