Generating quality prospects turns a good business into a great one. That's why companies and businesses need to use all the resources, especially the modern and sophisticated ones, to generate outbound leads. Outbound prospecting is an essential component of this new and advanced way of doing outbound marketing and business as a whole.
Tune in! We will be talking about outbound lead generation in this article. We will also discuss how it can elevate your marketing and business as a whole.
To easily understand how outbound lead generation campaigns work, it is essential to first define leads.
Leads are your potential customers for a service or a product. Lead generation, on the other hand, is the process of winning the hearts of your target clients.
An outbound campaign is an act of reaching out to potential customers that might not have heard or interacted with your service or product. This is how it differs from the inbound lead generation, where prospects contact you first.
The reason for outbound lead generation is to build interest and, eventually, get a new customer. Outbound lead generation efforts are consistently used in the marketing space mainly because it works.
Here are some factors that create diverse kinds of impact on the sales process.
Outbound leads: similarities and differences
Outbound leads are generally the prospects sourced via outbound lead generation strategies. What makes them different is the strategy or technique used to acquire them.
So when it comes to inbound vs. outbound leads, are there any other essential differences?
Inbound leads know your company better than their counterparts.
| | |
| --- | --- |
| Inbound leads | Outbound leads |
| do not need that much research | require more profound research |
| move down the sales funnel slower | turn into customers faster |
| | have less potential to become clients |
| | need to be educated about your business |
| | |
Outbound lead generation strategies
Pursuing outbound leads requires conducting thorough research to make the most out of your business opportunities. You should also contact them directly using diverse methods, such as:
Cold calling.

Invitations to events.

Direct mail.

Display ads.

Bulk emailing.
There are several outbound lead generation strategies out there, and picking the perfect combination of outbound strategies is not easy.
Cold emailing
With ESPs building more reinforced spam detection systems, it might be easy to conclude that cold emailing is dead. Nevertheless, it is a good method for B2B.
Well, contrary to this belief, cold emailing is very much alive, and, according to most statistics, it is still the most effective outbound lead generation strategy out there. Cold emailing has just evolved. And now, it is more complex but equally as effective, if not more, compared to the previous years.
The most important thing when it comes to cold emailing is to build a connection. The main reason why some people do not respond to cold emails is that most of them are just terrible one-size-fits-all pieces of content. It means the readers can't connect with the email and the brand or service you are advertising. It is one reason why some sales teams may claim that cold emailing is dead.
If you want to keep your outbound lead generation at a decent level, it is essential to breathe life into your email marketing. It is especially important for B2B lead generation. Here is how you can do that.
Cold emailing is not just a random act of trying to find luck. The age of sending 3000 direct mails and hoping that at least 100 people will read them is a redundant tactic. The modern approach is termed "targeted cold emailing."
You create a list of potential clients and grade them according to your personal system. It is essential to find out the problems that your potential client is facing and how your product or service will help elevate them.
This is where the research steps in. The more information you have on a potential lead, the more likely they will convert. These are some of the best things that you can do for your marketing strategy. In terms of research, though, there is a need to make sure that the information you are using comes from accurate sources and, obviously, by legal means. The last thing you would want is to present an image with a somewhat scar of dishonesty. Research, confirm, and apply. Those are the three main steps in cold emailing.
Starting your cold email with the generic "hi there" is so old-fashioned. Following the same theme in the email makes it worse. People have no time to read an email made for anyone. They want something that speaks to them, and that is exactly what you have to do. It means that adding your prospective client's first name will get their attention, but that is not enough.
You have to show that you share something with the potential lead. Your first line in your email has to indicate that you know the client and you have something that they can benefit from. Your first line should sound almost like this:
"Hi (first name), I believe you always bump into (problem) due to your position at (company). We can help you fix it fast."
It has already grabbed the attention, so all you have to do is harness your message to show how your product or service is better than one of your competitors. Indeed, personalization is a winning formula in the cold emailing game.
However, it is essential to ensure that you keep it brief and light. The last thing you would want is your potential lead thinking that you have been stalking them or want to bombard them with salesy messages. Stay professional and keep a warm tone it always works miracles.
To be honest, one email is not enough to create a lead that converts, especially for the new business on the market. It means that you need to follow up on your first email and ensure that you reinforce your marketing message.
If you went all out on the personalization of the first email, you should definitely follow that theme on the follow-up. Make sure that you do not sound pushy and overbearing. That will do nothing but drive away your potential quality leads. So if you eventually see that no response is coming, it won't be a bad idea to stop. The last thing you want is to create an overly aggressive image of your business since that can ruin future business opportunities.
Cold Calling
With advances in text messaging and social media marketing, you might be thinking that the cold calling age is over. Well, if that's what you are thinking, we hate to break it to you, but you are wrong.
Cold calling still exists, and it is working very well, especially if you are planning to get a B2B sales lead. You might be thinking that with more visual means of communication, it is a long-dead horse. But if you are planning to go out and try outbound lead generation, it is the way to go. Cold calling allows you to assess your prospects in real-time. It gives it an edge in terms of efficiency, which is essential in the marketing industry.
The main reason why cold calling works is because you get to assess emotions. Potential leads can ask in real-time, and you can clarify in real-time. You can also correctly relay the message you wish to get across in terms of tone, projection, and overall emotion. The same reason why interviews are great pretty much applies to cold calling.
There are some tips. You can use it to make your cold calling better. These include the following ones.
One thing about a call is the fact that you get all the attention. That is a solid plus, and the last thing you would want to do is waste all that attention on trivial issues. It becomes essential to talk about the important stuff as early as possible before your potential lead gets bored. The last thing you would want is to waste your time and, more importantly, your potential lead's time. Keep it short and interesting!
Every successful cold call should result in a commitment on your potential lead's part. It means that you have to offer a compelling presentation and make sure the lead commits. The top-tier commitment would be for your client to purchase your product, but a buyer's intent to check out your product is also good.
If you cannot get those commitments, you can always make sure that you get them to commit to another call. Getting a second chance allows you to eventually plan for the next dialogue. If you get a second chance, assess the first call and make corrections.
Just as you do with cold emailing, make sure that you personalized your cold calls. Make sure you have learned the needs of the potential lead, and they know from the get-go that you have something they want.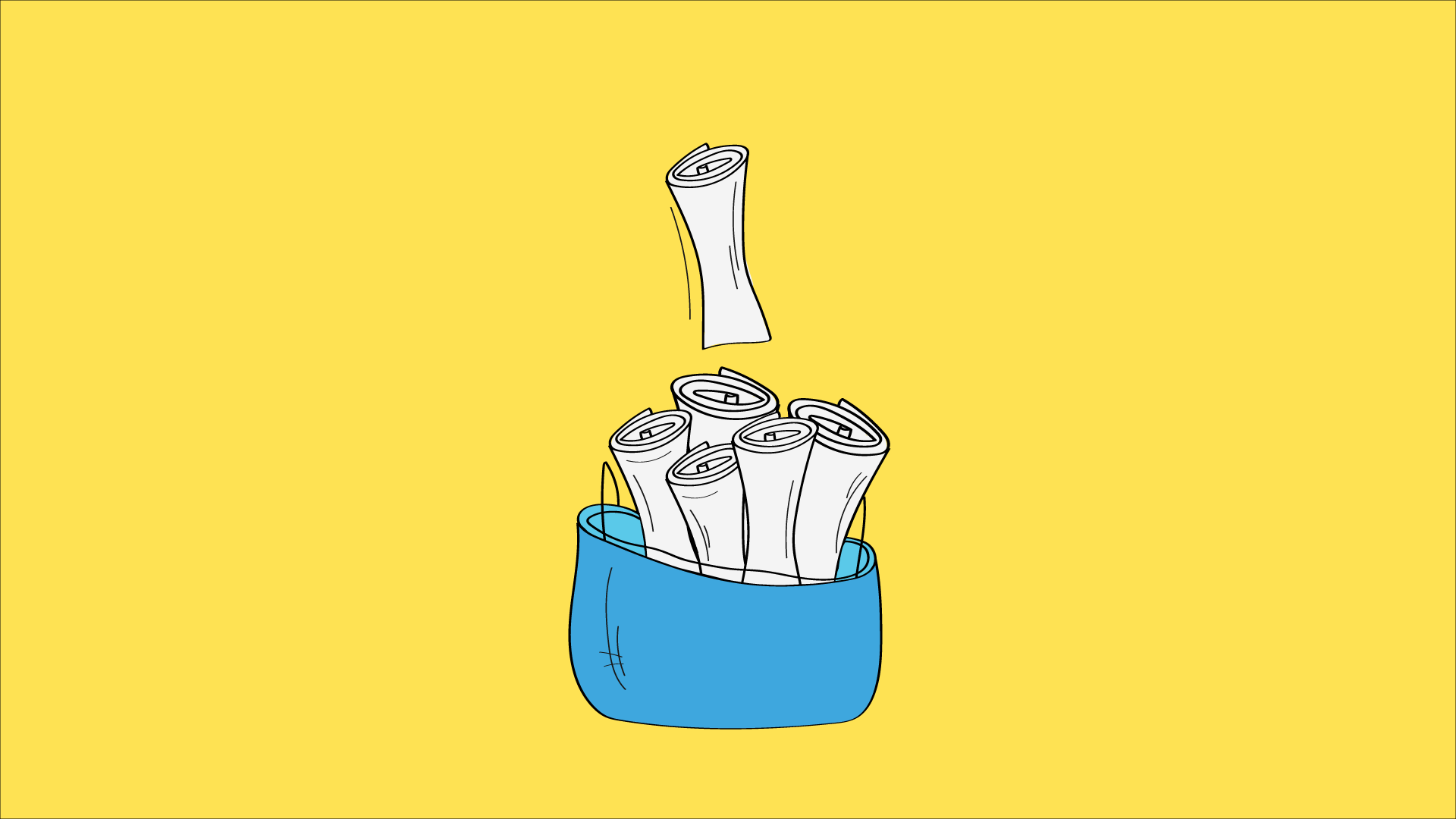 Keep the conversation warm but also professional. There is also a need for consistent flexibility. Not all potential leads are the same, and you have to be able to adapt in real-time to get the best results out of the cold calling exercise.
Video ads
If you have been on YouTube then by now, you are well-accustomed to video ads. You probably hate them, but one thing you have to understand as an outbound marketing professional is that they work efficiently.
Video ads are an outbound lead generation marvel. The outreach of ads is extensive, and because people cannot skip them in most cases, it means your message will be delivered. Although they may be a bit costly, the returns are worth every penny you've spent on them.
Mention your business, what you do, and let the magic happen. It means you have to take time and try to make the best out of the short period to get your message across. There are video ads experts available; hiring them would be a very good idea.
In most cases, you only get 30 seconds. It means you have to be concise.
Make it visual. Because of the short period you get, your advert has to be appealing to get outbound leads. Make sure that you get the services of graphic designers and create amazing visuals and valuable content to back up your message.
Make sure that on every platform where you post your video ad, you accompany it with contact information or, better, a link to your website. That way, potential leads will not struggle to get in touch.
Video ads are expensive. It means they have to be productive. Make sure that you consistently check the statistics and the reach of your ads. If the results are unsatisfactory and they don't generate more leads, you will have to aggressively get your search engine optimization for the ads in place or add paid advertising to your outbound campaign.
Outbound Lead Generation Process
The outbound lead generation process is concise. It is also quite easy to integrate into your already existing inbound and outbound marketing template.
1. Identify
The first step in outbound lead generation is identifying a potential source of quality leads. The scorched earth approach is expensive and rarely yields results. Make sure you qualitatively select potential leads before getting out of your way to convince them to like your product or service. It is true for all-out marketing strategies.
2. Engage
Once you have identified a lead source, the next step is engaging. We have already highlighted several techniques you can use to engage and get those outbound leads. Make sure you choose the strategy that is in line with your company policy and your budget. Some outbound lead generation techniques are more expensive than others. Make sure you choose one that is best suited for your business and engagement.
3. Harvest the leads
Outbound lead generation will certainly get you new clients. Once you have leads, the next step is to nurture them properly so that they turn into paying customers. Outbound sales are quite rewarding!
Conclusion
Before picking outbound lead generation, you have to weigh it against other options. But it's totally worth the budget because it works and produces results. Such an approach brings more potential buyers and, in the end, more revenue, which is cost-effective.
Drop us a line so that we can create a lead gen strategy based on your individual business needs.