Marketing agencies have to generate leads to keep their business going. However, they might face difficulties with acquiring new customers. So how to get leads for digital marketing?
Here are some tips for you to win more clients:
- Ask your existing customers for referrals.
- Cooperate with similar businesses.
- Reach out to the prospects that were interested in your services but didn't make a purchase.
- Publish compelling content in your blog to engage your audience.
- Deliver speeches at professional conferences.
Apart from the steps mentioned above, we highly recommend you to investigate efficient appointment setting strategies to facilitate your lead generation.
How to Generate Leads for Digital Marketing Agencies:
- Research your audience.
- Build the playbook for outreach.
- Make an email introduction.
- Be engaging.
- Review the data.
- Work with an appointment setting company.
Research your audience
It's essential to strive for the most qualified leaves whenever possible. In other words, you should have a clearly defined ideal customer profile (ICP) to attract the right kind of audience to your products or services. It is easy to create one when you have existing clients since you already know who is likely to buy what you sell. However, it is much more difficult to shape your target customers' image if you haven't acquired much experience in your field yet.
Numerous businesses make the same mistake, skipping the process of creating a buyer persona. As a result, they lose a considerable amount of profit due to inaccurate targeting. Even if you are pretty sure about the criteria your ideal customers are supposed to have, it is better to double-check whether they match the reality. Otherwise, you might miss out on outstanding opportunities or fail to meet your sales objectives.
Explore a proven method of ideal customer profile creation that we apply at Belkins. If you already have a pool of customers, select the most interested ones, and analyze their preferences using your CRM data. Come up with at least three profiles describing different types of consumers. If you're only starting out, remember that the devil is in the details. Pay attention to each parameter that would best describe your buyer personas.
The first thing you should do is to differentiate between your three characters according to:
the type of offer you make
the customer's niche
the client's business size
geographical location
budget
major pain points
business objectives
decision-making factors
core features that set your customers apart from the rest
Once you've done targeting, it is time to give names to your characters. Such an approach will significantly help you personalize the profiles. Additionally, it will facilitate your presentation by making it more vivid so that your sales team can easily remember your company's buyer personas.
Supply each profile with the answers to the following questions:
1. What product or service delivered by your company are they most interested in?
2. What budget are they ready to allocate in order to purchase what you sell?
3. What makes your offer different from the one of your competitors?
4. What is the main reason to choose your company from the rest?
Furthermore, we strongly recommend you to visualize your characters. Create your buyer personas' images by selecting photos of the people whose appearances reflect the aforementioned parameters.
Build the playbook for outreach
A playbook is an excellent tool for an effective appointment setting. It describes typical sales scenarios and outlines the best behavioral patterns that bring the maximum effect. Use it if you want to optimize your outreach strategies, applying the most efficient processes and approaches in practice.
A good playbook provides SDRs with valuable tips regarding each stage of the buyer's journey. Indeed, an expert armed with the best practices and scenario-based workflows is likely to reach the targets more effectively, accelerating sales cycles.
A playbook is a cornerstone ensuring constant business growth. However, it must be comprehensive and address as many scenarios as possible, prescribing the sequences for the utmost customer engagement. In other words, your handbook should predict the behavior of your potential customers, and provide your team with the best ways to address each signal they send, moving them along your sales pipeline.
If you want to increase the likelihood of setting appointments with the right kind of audience, make sure that your playbook includes the following elements:
profiles of buyer personas
deal intelligence
sales stage
call scripts
call agenda
ready-to-use email templates
action plans for specific sales scenarios
negotiation questions
proposal guidelines
descriptions of sales processes
Moreover, it is crucial to add a few more components to your playbook:
all customer touchpoints
the most effective engagement channels
types of marketing materials that work best for a particular audience (podcasts, webinars, etc.)
key measurement criteria and tools
data ecosystem (relevant CRM)
Your document should become your sellers' handbook, mastering their skills. It is also supposed to contain a roadmap on sales team facilitation, such as:
onboarding
coaching new staff
training experienced SDRs
top sellers experience and more
Remember that your playbook should be a living document subject to constant revisions. However, it is better to track all the iterative changes. Such an approach will allow for going back to the previous version if the new one doesn't work for some reason.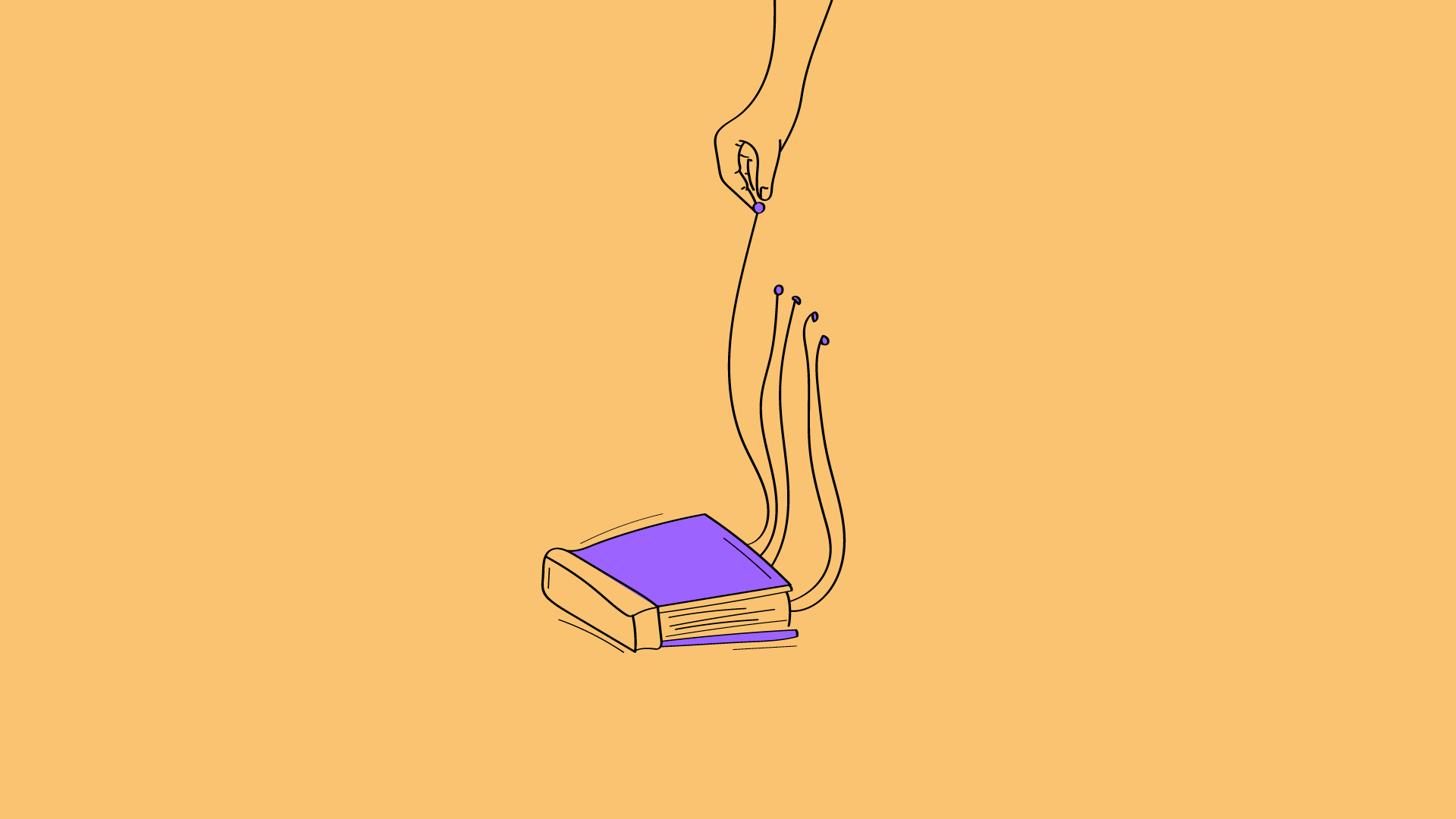 Make an email introduction
Investing time in quality research is totally worth the effort, although it takes a bit longer to study your prospects' details. Thus, do proper research before you hit "send" and then reach out to your potential customers using one of your email templates.
Personalization is key to establishing a profound contact between you and your potential customer. Thus, look up their name and industry. Even if you have a bunch of pre-ready templates, make sure to update the information in your email so that it looks customized.
Respect your prospect's time and try to be as specific as possible. Describe how you can help them and suggest a step your recipient should take to get your assistance. Your offer should be convincing enough, but remember to keep your email short. Also, don't forget to follow up if you do not receive a response.
Be engaging
Keeping your target audience interested is one of the biggest challenges in the modern world. Although it seems that each company is fighting for prospects' attention, you should find a way to stand out. We suggest that you count on your unique value proposition, but monitor your competition, too.
It's essential to analyze how exactly your competitors attract clients. What marketing strategies do they apply and what content do they publish? What channels seem to bring the most customers? Answers to these questions will help you adopt some of their practices to enhance your client acquisition.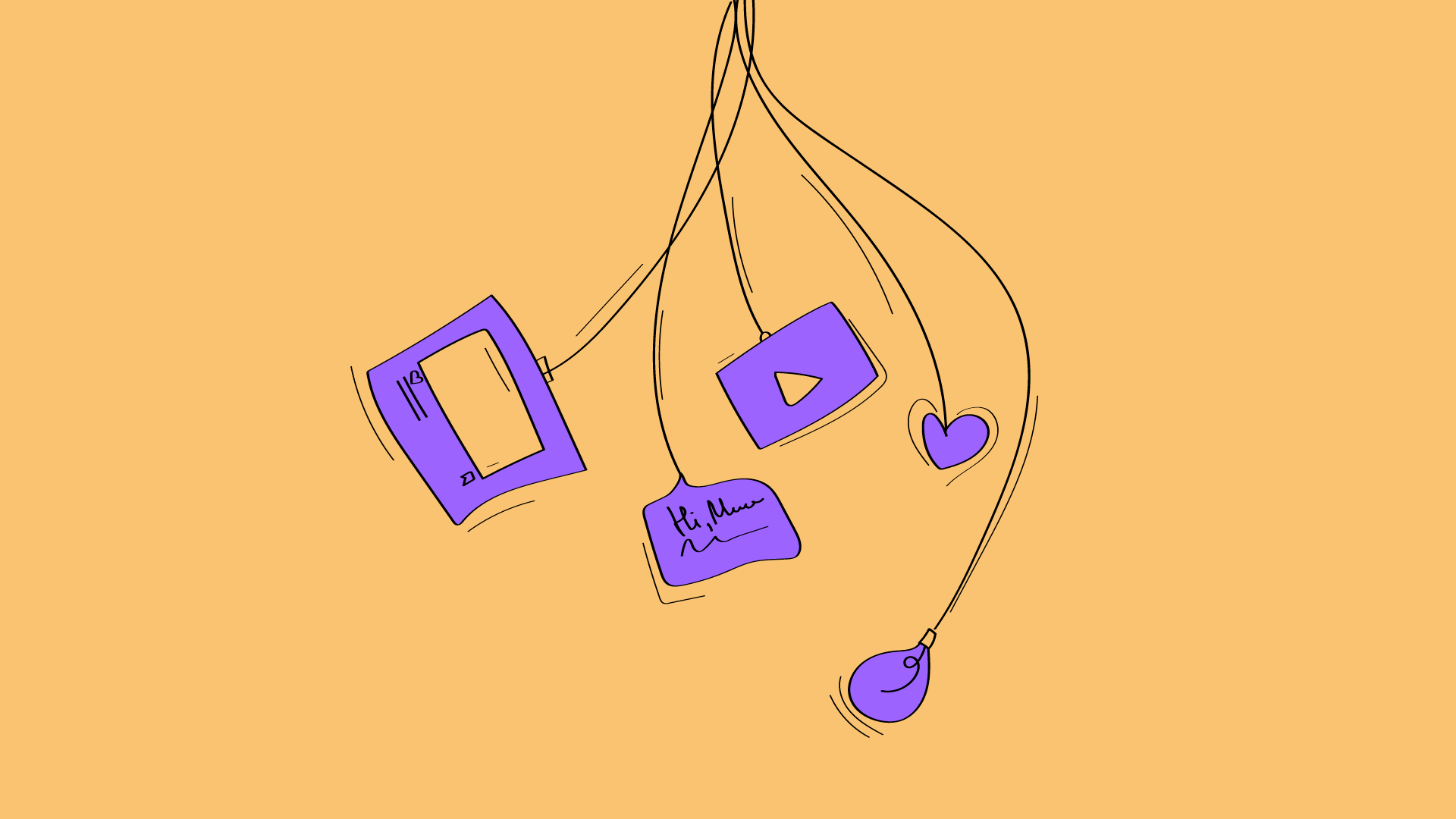 Furthermore, if you want to get incredible long-term results, make lead nurturing your priority, too. Engaging your prospects and deepening your connection is key to a long-term business relationship. Thus, provide your leads with a vibrant content flow that will fuel their passion for your products and services. Supply your leads with useful information, offer them your help, and bring them additional value if you want them to buy from you and stay loyal. You should act strategically, keeping in mind the end goal of your interactions.
Here are a few rules that will allow you to move prospects down the sales funnel:
Wait from 3 to 5 days before following up on your first email.
Use no more than 2-3 sentences to remind them about your offer.
Refer to your original message.
Experiment with an email title if you don't get a response.
As you can see, it's essential to keep the balance and remain active without being intrusive.
We also recommend you to use marketing automation software to target different client types more specifically. Such an approach will allow for seamless identification, segmentation, and personalized presentation of your services.
Use these simple tips to keep your network from going cold since warm contacts are much more likely to make a purchase.
Review the data
Your customer base will grow over time, so it's essential to revise your client information. Recollecting your prospect's personal information and understanding where you stopped last time will make your outreach more effective. Use a reliable CRM to collect the data and access it whenever you feel such a need. Go back to your customer profile each time you are going to dial their number or send them an email.
Here are the core characteristics that undergo changes after each outreach campaign:
sales
new subscribers
higher rankings in search engines
enhanced backlink profile
increased traffic
social engagement
improved brand awareness
Top-notch software allows for timely data collection, which makes the analysis less challenging and more accurate. Use it to review your outreach campaigns and make conclusions based on the results you've received.
Identify what worked
If you want to find out how to get leads for digital marketing, conducting a profound analysis of your campaign is only the first step to improving your sales funnel's efficiency. The second one will be to distinguish the most efficient approaches to win the prospects' hearts. Thus, identify the strategies that worked best for your company.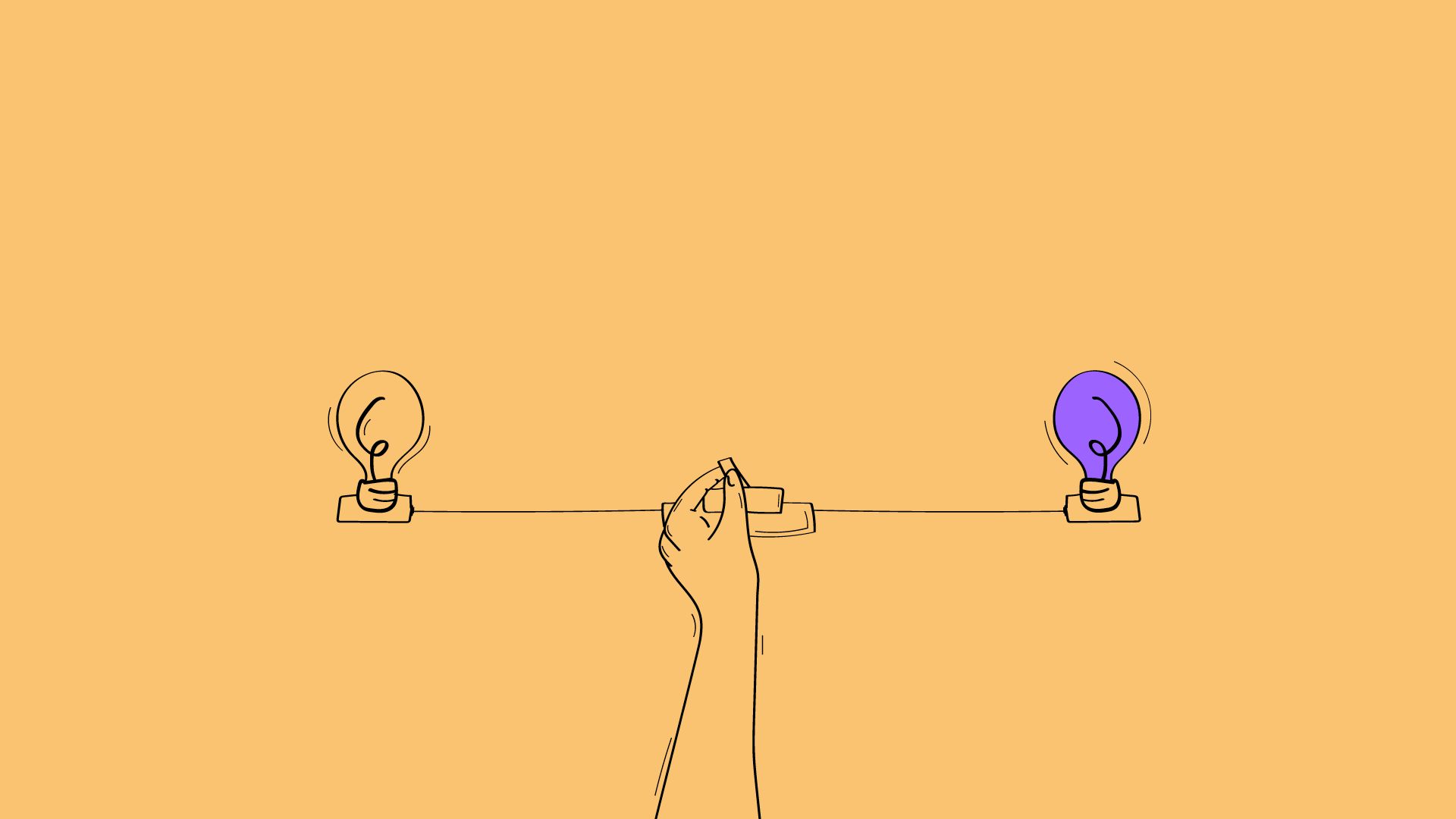 Similar outreach methods may impact different lead types in a number of ways. For instance, an email can help you set an appointment with your buyer persona #1, while your other prospects can be better motivated by a call.
Address the following list of questions to identify the most effective methods of acquiring new customers.
What helped you to figure out your prospect's pain points?
How did you convince them that they needed your help?
How did you manage to get your lead where they wanted to be?
What content did they click on most willingly?
What became the trigger encouraging the lead to make a purchase?
Which of your customers' other needs can you fulfill in the future?
What is your next step in upselling to your new client?
What makes your action plan better than the one used by your competitors?
You might assume that the answers to these questions are too obvious to reflect upon. Nevertheless, such kind of analysis sheds light on your most successful approaches that you don't always realize. Thus, don't skip this simple way to turn your intuitive discoveries into proven methods to get more customers.
Analyze what didn't work
Understanding what went wrong isn't always pleasant, but it's definitely necessary if you want to enhance your outreach strategies. Of course, it's great to shift your focus in the future and concentrate on the things that worked. However, it is no less important to work on your mistakes.
We've prepared a checklist for you to find possible shortcomings and eliminate them:
Did you have a clear goal behind all of your email sequences?
Was your average subject line within an appropriate limit of 36-50 characters?
Were all of your email titles personalized?
Did you tailor your email copy to your target client's needs?
Did you send your emails on business days or weekdays? (Please note that Wednesday is the best day for an outreach campaign, while Saturday is the worst one.)
Did you send follow-ups? If so, were they concise and consistent?
Did you always abide by your recipients' boundaries, actively engaging them without being invasive?
Hopefully, these questions will guide you through your past sales experiences, helping you to learn essential lessons and quickly progress with your sales.
Address email deliverability
Modern technologies can significantly enhance email deliverability that is crucial to setting qualified appointments. The fact is, contemporary people send circa 281 billion emails per day. Each message goes through spam filters that have considerably evolved to block off undesired content. Thus, you should be able to get through to your prospects despite such limitations to stay competitive.
Keep in mind the following factors that have a great impact on delivery rates:
The number of messages you've sent
The frequency of your campaigns
User interaction (opening and clicking)
User reaction (positive or negative)
Email quality
Additionally, you should pay attention to your sender score and analyze how spam filters react to your campaigns. Email domain blacklist scanning will also assist you with improving the delivery rates. Investigate our case study where we fixed deliverability issues in order to skyrocket email outreach. It contains a few valuable tips on how to get the maximum from campaigns, so don't hesitate to use them for your business.
Work with an appointment setting company
How to get leads for digital marketing if you are too busy with other business activities? If you have a hard time acquiring new clients, Belkins is here to help you out. We'll offer you much more than a regular "outsourced sales team" by becoming your most reliable acquisition partner.
We'll build a unique outreach strategy based on your company's mission and goals to facilitate appointment setting. Request pricing to find the most effective plan for our mutual cooperation.
To sum up, digital tools are getting increasingly advanced, so it is essential to enhance your lead generation strategies. They include performing deep audience research, developing an outreach playbook, using email for effective marketing, and conducting a thorough analysis of your activities. You can also hire a trustworthy acquisition partner, such as Belkins, to reach your sales goals much faster.