Does generating leads seem difficult to you, and have you ever considered outsourcing such services to an agency? In fact, creating an effective business leads acquisition strategy is a very challenging task. You need to test different approaches and introduce remarkable innovations in order to make things work properly. If you don't optimize your strategy of generating leads, it can bring about low-quality prospects, lengthy business procedures, and a significant income drop.
This is where a B2B lead generation agency steps in. Utilizing the latest technology, a B2B lead generation company will analyze your sales funnel and provide the necessary changes to streamline the operations to attract the right kind of audience and produce more repeat sales. The experts will identify the areas for improvement and revitalize your pipeline so that it supplies you with a constant flow of customers.
In this article, we've prepared a comprehensive overview of the most popular types of leads and methods a professional lead generation agency would use to provide top-notch services.
What's Essential for Business Lead Generation?
As we've just mentioned, lead generation for B2B is all about accelerating the B2B funnel and driving growth for different companies. A lead acquisition agency would apply various types of marketing (e.g., account-based and inbound marketing) to reach ambitious sales targets.
High-quality optimization is impossible without analyzing metrics and drawing conclusions on whether a particular set of actions helped improve the situation. A well-thought website lead generation strategy involves a proper data analysis, including the following parameters:
number of

qualified leads

generated within a particular time frame;

business lead segmentation statistics;

sales-qualified leads acquired each month;

B2B sales lead conversion

rates;

website statistics;

campaign analytics;

probability of closing a deal and more.
Indeed, good leads are important for your business, and every prospect counts when it comes to sales. Let's explore what groups they are classified into.
Most Popular Lead Types
It is time to find out about what categories prospects fall into. This is the data that a lead generation marketing company is eager to acquire as soon as possible to boost your sales.
Hot Lead
This kind of prospect is of primary importance for sales reps. Such leads meet the diverse criteria of an ideal prospect and usually possess a great record of benefiting commercial organizations in some way. They perfectly fit with the BANT requirements, such as budget, authority, need, and time frame, so they are ready to make a purchase.
Cold Lead
"Cold" is the lead that isn't fully devoted to your brand. Such prospects usually need lots of courting to become more loyal to your company. It takes much time and effort to convince them to select your services. Nevertheless, nurturing them might make sense because they meet certain BANT criteria, for instance, the need.
Warm Lead
These B2B lead lists are much more susceptible to buying from you than the cold ones. They don't meet all the requirements, yet they qualify better than the previous category. Therefore, the likelihood of closing a deal is higher with this group, and it needs less nurturing.
Here's also another classification of leads that can help you sort them into different categories.
1) Information Qualified Lead (IQL)
An IQL is a person who is looking for certain data and reaches out to get it but not to purchase anything. Such prospects would leave their email just to download the guide or get access to other data. Marketing teams consider some cases promising and usually get in touch with IQLs to share more valuable information and, thus, increase the opportunity of closing the deal.
2) Marketing Qualified Lead (MQL)
If a sales lead generation company is genuinely interested in driving excellent results, it will apply state-of-the-art technology to maximize the chances of a successful deal. Such users turn into prospects due to extensive promotional efforts. For instance, they might watch a webinar or follow the call-to-action on a landing page. Unlike SQLs that will be discussed in the next section, MQLs do not get acquainted with the brand first — it is marketing that attracts them instead.
3) Sales Qualified Lead (SQL)
SQLs typically become customers soon after they've reached this stage of the sales funnel. Nevertheless, despite being qualified leads, they go through each stage first and are often guided by a sales representative.
4) Sales-Ready Lead (SRL)
An SRL is somewhat different from an SQL since it is a person who initially shows initiative in purchasing your goods or services. They would contact your SDRs first, knowing exactly what they want to buy. They have already done the necessary research and are sure that your company has the best offer.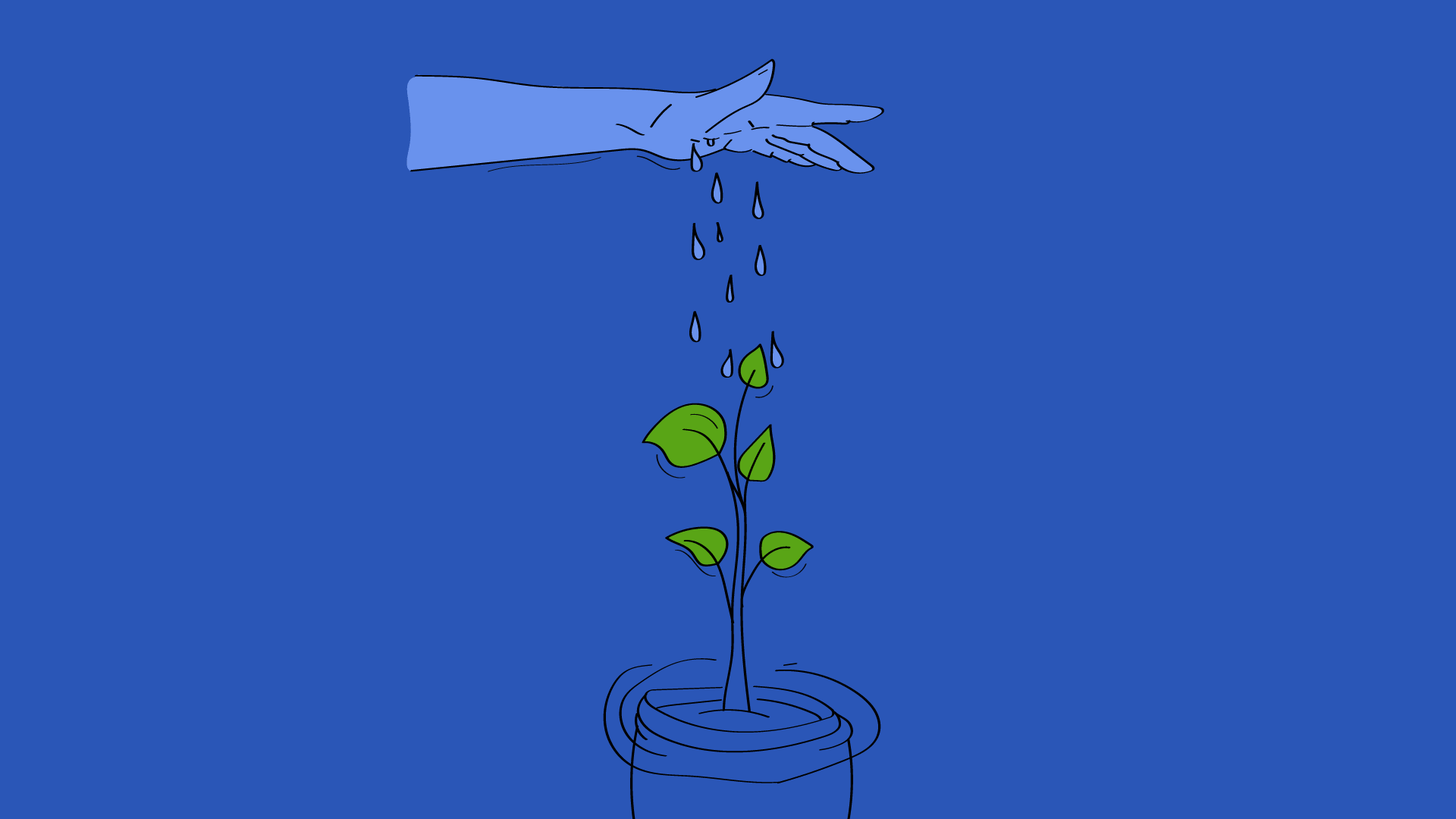 How to Get New Prospects? Best Practices of a Lead Generation Agency
Each agency that provides lead generation services must apply progressive technology to reach the ultimate results for its clients. It should be underpinned by a forward-looking approach and work in combination with wise marketing strategies.
Have a look at the essential elements that drive outstanding outcomes:
account-based and

inbound marketing

;

profound funnel analytics;

digital

marketing automation software to collect data and track user activity at different stages of the funnel;

Behavior-based B2C and

B2B marketing

to develop the right communication style;

clearly set monthly goals (e.g., to acquire the right number of prospects, website visitors, customers, etc.);

well-thought retention

strategy

to boost lead and customer engagement;

content strategy to educate, motivate, and inspire your audience.
Combine these components to attract qualified leads and improve your conversion rates.
Tip: Focus on outcomes, not metrics, and develop a "work backwards" strategy, keeping your goals in mind. This will help you acquire more qualified leads.
However, you might still be wondering...
...What are the exact steps to perform digital lead generation?
Let's see how to boost your B2B marketing efforts and make the most out of your inbound lead generation. Here are the steps advanced agencies usually take to achieve excellent results.
Outline your goals and regularly check with them
Create monthly goals and check with them on a regular basis to see whether you are making good progress. If not, review your targets or adjust your approach accordingly — being flexible and agile is much more effective than sticking to the initial plan that fails to work.
Turn your B2B website into a lead generation engine
Your website should be the primary source of leads, so make sure that it works well. Conduct appropriate analytics and check whether it seamlessly operates on every device.
Always automate whenever possible
Install automation software to streamline your workflow — you'll see how fast your teams will work. Having the right technology will skyrocket their performance, letting them focus on what's really important and bringing you more quality prospects. Please mind that artificial intelligence can boost not only your B2B outside sales but also your digital marketing efforts, for instance, improve targeted demand generation.
Keep track of the statistics
The agile approach will help you not only correct your plans but also adjust to current market demands and stay on the right track by checking funnel analytics. Make every index count and introduce the necessary changes based on your data-driven analysis to create amazing inbound marketing campaigns. Also, don't forget about A/B testing to try out various hypotheses.
Speak your customers' language
Investigate the preferences, desires, and pain points of your most loyal customers to find the right tone of voice. You will only be able to win their hearts when you address the issues that are relevant to them. A profound examination of such topics will help you produce content that can solve their problems and make their wishes come true. It will also assist you with designing a robust content marketing and retention strategy to encourage your clients to come back for more purchases.
Score your leads rigorously
If you want your business to run smoothly, it's essential that you put your prospects through a number of tests to check whether they qualify. Use widespread lead scoring models (e.g., demographic data) and develop your own specific criteria to identify worthy prospects and sort out the ones who won't buy anything.
These steps will help you improve your lead conversion rates. Let's sum up the most crucial aspects of lead conversion optimization:
stay agile and experiment with campaigns;

apply transparent analytics;

outline short- and long-term goals and strategies;

eliminate wasteful efforts and scale the worthwhile ones;

use the power of

content marketing

to establish a profound communication with your audience;

automate, optimize, and iterate to streamline your workflow.
Do some research and find the best lead generation company to provide you with any kind of lead generation service that will improve your conversion rates.
What Will You Get from Our Lead Generation Company?
Many customers choose Belkins to get a top-quality business lead generation.
Our Focus
We develop cost-effective solutions so that our clients can get rid of poorly performing strategies and unreliable prospect sources and replace them with effective approaches and qualified leads. At Belkins, we make the most out of sales opportunities by focusing on the final results.
Our Approach
We will combine digital solutions with state-of-the-art technology and develop a personalized strategy tailored to your business needs to improve conversion rates. Our professionals are highly skilled at inbound marketing, content marketing, and other essential areas of B2B marketing to ensure first-class B2B lead acquisition.
Thus, you can trust our expertise — feel free to give us a call to find out how we can help your business grow.