B2B Appointment Setting: Pay Per Appointment
Many business owners are typically looking for quick ways to boost their lead generation and sales, and often choose the pay per appointment model (PPA) after doing some research on the topic. They are trying to make their investments work for them, so they expect a decent ROI as a result.
PPA implies getting a specified number of B2B prospects in return for paying the fee upfront. Is it a good model and does it truly help you find great business leads? Let's explore the advantages and disadvantages of lead generation involving pay per appointment.
Pay Per Appointment: Pros
Appointment Setting Services Cost
Companies providing PPA services often charge a fixed fee, promising to deliver a particular number of b2b leads, which is very convenient. Apart from the fee, you might also be asked to pay a commission for some extra services. Most typically, 60% of payments are associated with the base and 40% with the commission.
In some companies, you might be also asked to pay for each booked appointment or a closed deal. The costs aren't usually very high, but they may vary according to your service provider's location. Read the next passage to find out more.
There are different types of services, such as in-house and overseas PPA deals that have different pricing policies. Those include American and Canadian deals that are much more expensive than, for instance, the Indian ones.
If you are looking for a cheaper option, Indian PPA deals will work best for you. However, please keep in mind that although such kinds of services can bring you lots of contacts, not all of them will be relevant. The thing is, Indian companies are likely to apply a pushy approach to b2b outside sales, so you'll have to investigate your prospects list to sort out irrelevant leads. Unfortunately, in most cases, the vast majority of contacts on such lists turn out to be low-quality.
PPA deals in English-speaking countries have much higher costs than the Indian ones and usually charge a set-up fee in addition to the monthly payment. Please note that you'll most likely have to pay for each appointment set, even if it's irrelevant for your business.
As you can see, numerous companies in multiple countries provide PPA services, but they don't always guarantee excellent results. We've come up with a set of criteria that define a reliable PPA agency.
All the leads are qualified and exclusive — the vendor does not sell the list to multiple businesses.

They schedule meetings only with qualified leads.

If the business lead doesn't meet your requirements, you get a full refund.

All the costs are predictable and are discussed up front (there are no hidden costs, such as paying for calls or emails separately).

It is possible to calculate your ROI and receive some guarantees that you'll get it.

The team shows you the marketing materials before starting the campaign.

The agency is open to communication and is eager to answer all of your questions.
It is quite difficult to find an agency that would meet all the above-mentioned criteria, so you should dig really deep. However, PPA deals have some disadvantages, so we recommend you explore them before you begin your research.
Pay Per Appointment: Cons
Most PPA agencies will charge not only for the appointments set but also for the implementation or for the calls made. Moreover, they might require signing a contract for at least a few months. This might be risky for business owners since they don't know whether they'll get good results from such a collaboration.
As mentioned earlier, most PPA agencies aren't likely to provide guarantees for their services. PPA companies tend to charge fees upfront, although it is very difficult to predict the outcome. Moreover, it is not always sensible to expect particular outcomes.
In fact, sales require a certain degree of flexibility when the team is making adjustments based on sudden changes that will impact the results. Therefore, it is not always a good idea to make a long-term contract with the agency and be getting random leads for several months in a row. Trusting the marketing team and allowing them to make the necessary, timely adjustments might be a much better strategy from a long-term perspective.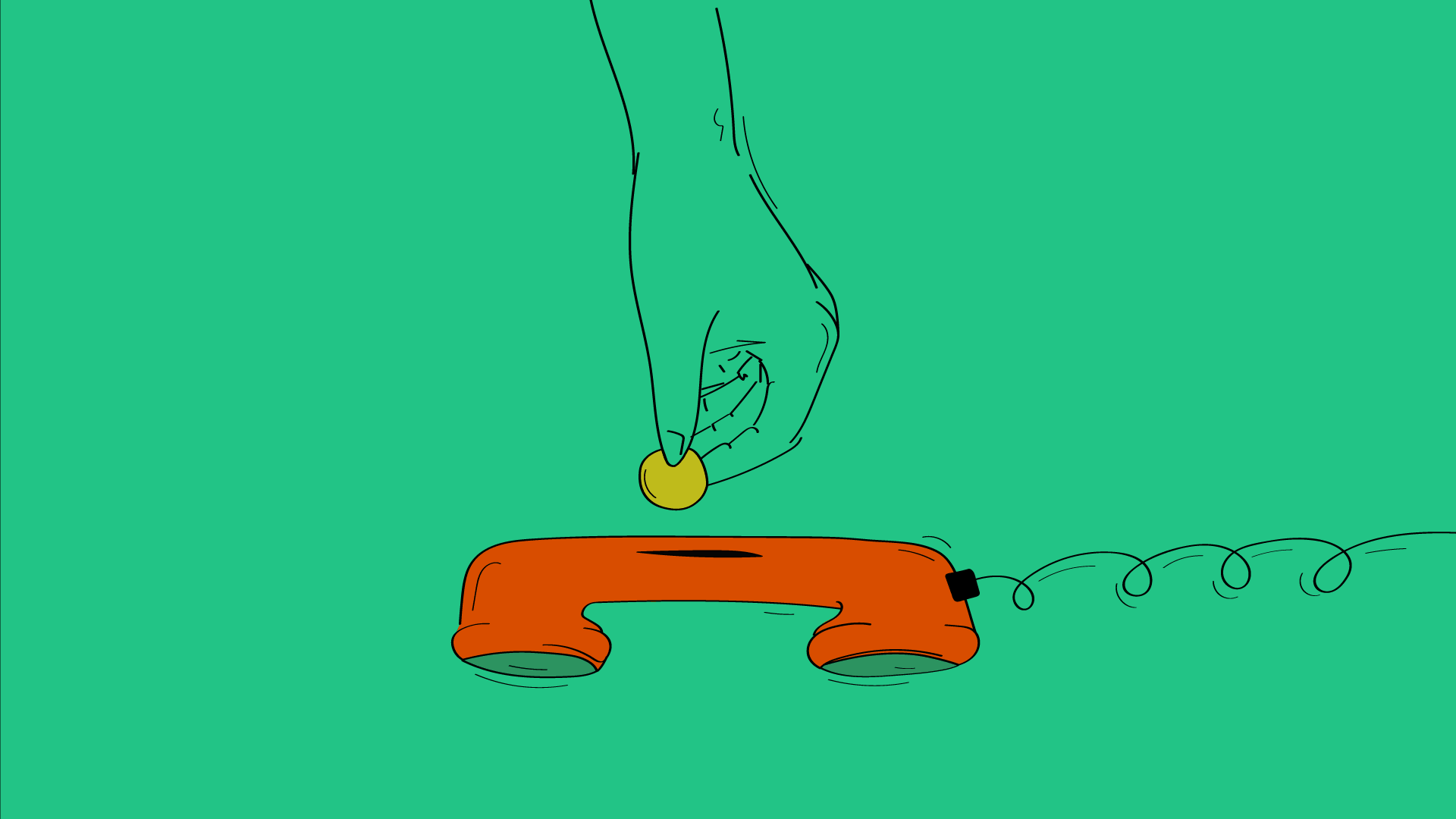 PPA deals usually have fixed terms, this is why they lack flexibility, which is crucial for meeting your sales goals. Here are a few cases when it is essential to provide timely adjustments.
You make lots of appointments, but after several weeks, you start noticing that you have been targeting the wrong type of customers.

Your potential clients express different needs than the ones you've been trying to meet.
So even if the agency you're working with is responsible and supplies you with the leads you've been looking for initially, your conversion rates may drop dramatically.
Unlike PPA specialists, marketing experts will test various hypotheses and find out what works for your business and what doesn't.
The professionals of a non-PPA agency will be likely to test the following areas:
Your brand's performance in the market.

Your value proposition and your potential customers' feedback.

Your ideal customers: Who are they?

Most topical questions and most meaningful conversations with your target audience.
Honestly, these things are crucial for lead generation, so we at Belkins sincerely doubt that it is possible to create a high-quality list of prospects without studying those areas of your business.
What type of agency would take the responsibility to deliver top-notch leads if they aren't even going to spend time investigating specific features of your business? Just think about it — at best, you'll get somewhat relevant leads (hopefully, they will be exclusive!) At worst, you'll simply lose lots of money and don't see any conversions.
If you're serious about your business, you will think about the development of your pipeline from a long-term perspective. All you can get out of a PPA agency is an appointment for today. Moreover, there's no guarantee that it will bring you any profit. Of course, it's up to you whether to entrust your money to a PPA agency, but the disadvantages significantly outweigh the advantages of such collaboration.
Is it Possible to Use PPA Without Damaging Your Business?
Although the pay per appointment model turns out to be quite weak for top-notch B2B appointment settings, you can still try it.
Just make sure that the agency of your choice agrees to provide you with sales activity metrics. You should decide how many emails the team should send and how many calls they should make on a regular basis within a particular time limit.
Please mind that the "talk time" metric does not qualify; here are the ones that do:
number and type of outreach attempts on a daily/weekly/monthly basis;

number of emails/ calls to start the interaction or make a sale;

the percentage showing the email open and response rates;

how many qualified leads are generated each week/month;

the average amount of money generated per deal.
Knowing how many activities the agency will perform and how they will benefit your pipeline may increase your chances to benefit from PPA.
If you select the pay per appointment model, you should demand high precision and have zero tolerance for unclear promises. Without clarity, PPA will remain a shaky ground to build a business on. Stay tuned to explore other options and make a conscious choice.
Should You Pay For Leads?
Paying for leads is very similar to paying for appointments, but in this case, you schedule meetings with potential clients without the agency's help. Ideally, you are supposed to get a list of qualified leads who are likely to convert.
However, in practice, it is very difficult to find a trustworthy company that would sell you a good prospects list. Here are the difficulties you may come across if you choose this option.
Challenges Your Business Might Face if You Choose to Pay for Leads
The contacts purchased from a vendor often turn out to be irrelevant. The emails might be outdated (for instance, a person changed their occupation) or even non-existent (for example, a person typed in the wrong address while trying to catch the prize at some giveaway.)
Most agencies selling client databases do not provide unique contacts — they resell them to numerous businesses. So by the time you reach out to such a lead, they will be fed up with cold emails and calls from other service providers. Even if they are your right target audience and you are eager to suggest an excellent offer to them, they will be likely to reject it.
The first interaction with your prospects really matters, and if you are too pushy, you risk undermining trust in your brand. Today's customers are much pickier than ever, and they prefer having control over the interactions.
Indeed, in the past, people expected businesses to take action and reach out. They ordered goods from catalogs and talked to salespeople coming to their doorstep. In other words, companies had a chance to convince prospects that they needed their products. But today, it is consumers who set the agenda. They are fully aware of their problems and proactively search for sound solutions among the companies that have a good reputation and testimonials.
Modern clients crave independence in the decision-making process. This is why it's essential to meet their needs and address their pain points when you reach out to them for the first time. If you simply use your database to boost your sales without knowing exactly who your leads are, you might be dealing with their mistrust and, thus, lose your chance to establish solid communication.
Numerous businesses still try to make a profit by advertising themselves to a broad audience, speaking as loudly as they can. Don't follow their example since it won't get you any leads. Show your prospects a genuine intention to help them out and come up with excellent solutions to their problems. Talk directly to your target audience and spare no effort to analyze their feedback in order to make your offer even more customized.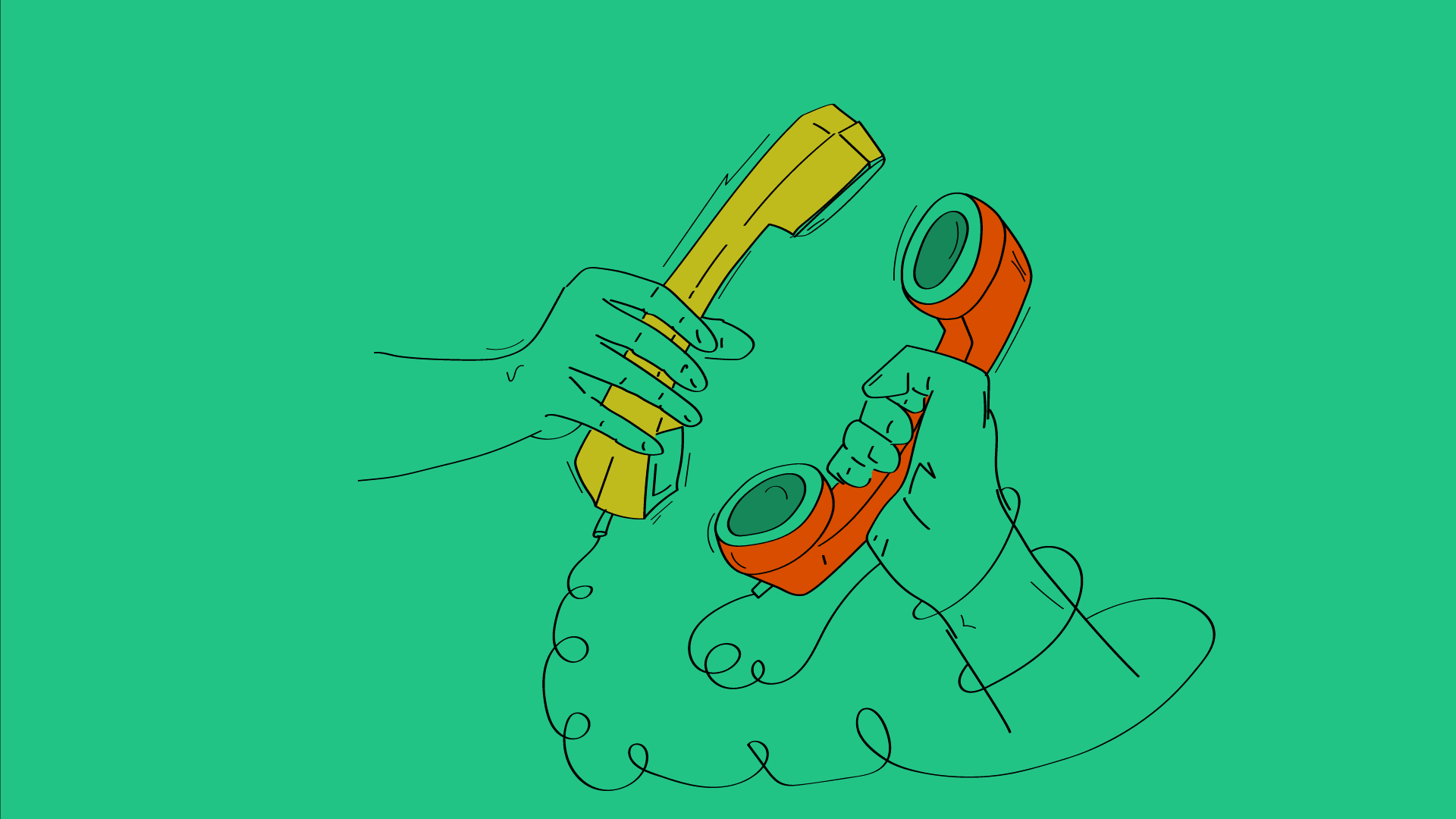 Should You Pay Per Sale?
Pay-per-sale telemarketing is a well-known business to business lead generation model based on paid referrals that many businesses are familiar with. The lead provider gets paid a commission once a lead converts into a client.
This marketing pricing model belongs to the most popular ways to get new prospects, which is more reliable than the ones mentioned above. In fact, you only pay for the actual sales, not for leads or appointments.
Although the pay per sale works pretty well, you have to be careful to select a trustworthy service provider to get great results. We've picked the crucial criteria that you can apply to estimate your potential business partner.
The agency is clear about the commission paid for every sale.

You have agreed on the parameters defining a qualified sale.

The company promised to close a certain number of deals.

The agency ensures well-thought lead nurturing strategies.

The team offers you to optimize your website and create an attractive landing page in order to streamline conversions.

People claim in the testimonials that the company helped them reach their sales goals.

The agency offers a money-back guarantee if the team fails to meet the objectives.
As you can see, the agency is supposed to create favorable conditions for lead nurturing to warm up your audience before suggesting a purchase.

This is a low-risk lead gen type that can significantly help you if you manage to find the right company that will guarantee high-quality sales.
Should You Always Beware of Quick-Fix Solutions?
Before we answer this question, let's recollect the main reasons why companies usually outsource appointment setting.
They don't have the necessary infrastructure to handle a sales team.

They want to leverage growth opportunities and plan to scale quicker than they can recruit and train staff.

They started losing money and want a quick fix to get back to normal.
Of course, those are legitimate reasons to begin looking for quick solutions. However, if your short-term plan does not imply the necessary steps to get a predictable positive result, you should think twice about whether you want to spend your money on implementing it. Frankly speaking, it's impossible to be constantly getting a decent ROI if you haven't invested in a long-term sustainable business model.
When executed properly, lead generation might be quite pricey and may require some of your time and energy. If you don't think that you possess them, will a quick-fix solution be a good alternative to keep things going? Honestly, we doubt that.
Imagine that a business owner decides to throw in a few thousand dollars to get new appointments / leads quickly. They are not sure how their collaboration with an appointment-setting agency will work since they have no guarantees, but they are going to test it anyway. What results will they get, in your opinion?
Considering the major disadvantages of the PPA model, it will be simply impossible to foresee the outcomes of such interaction. Most probably, they won't get a high ROI and lose their money.
From your perspective, paying per appointment may look lucrative, but, in most cases, it doesn't bring the desired quick results. Cravings for overnight success have done harm to numerous businesses, so we don't recommend you to expect a miracle, too.
Don't waste your money on companies that are in a rush to win the numbers' game at the expense of the quality they deliver. Don't sign contracts with agencies that are likely to overlook amazing prospects simply because they aren't easily available.
In fact, hitting your sales target is only possible if you apply a holistic approach. What if you start treating each of your leads like a potential romantic partner? You definitely don't want to deal with random people who you don't even have anything in common. A mutually beneficial relationship requires nurturing, so if you truly want to enjoy the romance, you should be able to withstand a prolonged siege.
Conclusion
As you can see, PPA can definitely work in certain situations. For instance, it can bring in a vast number of new leads when you need them urgently. Appointment setting services don't also cost much.
At the same time, PPA has considerable drawbacks, such as hidden / extra costs, no guarantees, and a lack of flexibility. Of course, you can still apply it if the agency of your choice agrees to provide you with precise sales activity metrics.
Nevertheless, it is still very difficult to find a PPA company that would learn your business inside-out before they start making appointments. Most agencies will try to convince you to pay the fee upfront and sign a contract for several months. Moreover, they will definitely take shortcuts because they will be interested in scheduling meetings as quickly as possible.
Such an approach won't work well since the sales team won't be able to build rapport with potential clients because they are in a rush to push sales. Also, they won't be able to address the prospects' pain points because they don't usually spend much time investigating their profiles.
The most significant risks your business might face if you select PPA are getting irrelevant data, non-exclusive lists, and creating a negative reputation among your prospects.
Want Predictable Results? Choose Belkins
At Belkins, we are committed to delivering the best results to our customers and apply the pay for performance lead generation. This approach helps us avoid problems associated with the models mentioned in this article.
Although we are never inspired by quick results and take all the necessary steps to ensure predictable outcomes, we manage to fulfill our clients' sales goals rather rapidly. How do we do it?
We Spend Time On Exploring Your Business
We firmly believe that it's impossible to hit the target without taking the right aim. Thus, we put in time and effort to learn your industry and get to know your target market. Such an approach helps us select only qualified leads that will be interested in purchasing your services.
We Build Strong Relationships
We develop an effective outreach strategy and make each message personalized. Speaking your prospects' language is one of our core competencies, so we do our best to win their hearts with targeted campaigns. Our experts are very good at lead nurturing, creating meaningful interactions with your potential clients.
We Immediately Implement Clients' Feedback
Our professionals will study your customers' feedback on each campaign and implement the necessary changes to make the messages even more effective. With Belkins, you can be sure that the adjustments will be made on time and bring much better outcomes than a rigid strategy.
We Make the Most Out of Business Development Opportunities
Our lead generation efforts are included in a wider business growth strategy. The vast experience in multiple industries allows Belkins experts to create and use excellent development opportunities. So with us, your business will not only get top-notch leads but also receive a significant boost.
To sum up, our approach implies inspired sales development representatives, high-quality prospects, and outstanding business development opportunities for our clients.
Don't hesitate to book a meeting with our experts to find out how to increase the ROI and bring your company to the next level right now!