In the last three years, our team has been deeply invested in email marketing. Having started as a digital marketing agency, we evolved into a company that specializes in email outreach and solutions for email deliverability fixing at the niche leader level.
With that being said, email plays a pivotal role for our sales team when they source new clients for Belkins.
Personally, I think that follow-up emails are highly relevant currently because companies are activating their sales funnels to compensate for the high churn rate. In this article, I'd like to outline 3 main types of follow-ups, and also provide insights from fellow experts to make sure that you learn from our work — and maximize the results delivered by your follow-ups.
How do we work with follow-ups?
If you have experience with B2B sales, you know that keeping your sales pipeline neatly organized while making timely follow-ups requires a lot of hard work.
At a high level, we target businesses across the USA and I move most of my new deals to close using email follow-ups after my sales calls. Even though I take charge of F2F meetings and calls at its majority, managing follow-ups is also a part of my routine because no one can communicate the value of a product better than the person behind it.
So, I know the struggle and can give a detailed breakdown of how we found our way through it.
Our team can't do without a Sales Support, who is in charge of our CRM pipeline, and Pipedrive that helps us schedule our follow-ups. After adopting that structure, we noticed an increase in conversion and performance.
What kind of follow-ups are sent by our Sales Support?
There are many follow-ups for any occasion but I'd like to outline the following types:
Pushers. We use those follow-ups to poke at inactive prospects and motivate them to respond or take action.
Reminders. Those emails remind prospects of their pain points and the solutions we offered.
Value-builders. The goal of those follow-ups is to educate prospects and explain to them why our service will work for them.
For the most part of my work in sales, I've been using pushers and reminders. However, 12 months ago I had the honor of speaking with Todd Caponi, the sales veteran who has been working as CRO for over 20 years. That conversation was a real eye-opener. According to Todd and his look on a value-based approach, it makes sense for a sales rep to send a link to a blog post, a podcast or a Forbes article (or basically any other pain-solving piece of content) instead of a generic "Following up on the above to flag my email on top of your inbox. Let me know if you are interested in moving forward" email.

As an example, Todd brought up an email he received when looking for sales reps in his city. That email had a link to an SDR salary research piece covering the Chicago market. Two weeks later, he received a follow-up with a board deck template that Todd could use to speed his time to prepare for the next board meeting — since it was a big part of Todd's job, that email was incredibly helpful. So, by hitting the spot two times in a row, the sender company engaged Todd and scored a deal.

To learn more about that, you can listen to our podcast here.

After Todd shared his wisdom with us, we changed our approach and made it even more value-based, which brought us the increased conversion and more successful deals.
So, let's take a closer look at each follow-up type.
Pushers
Such follow-ups are sent in a couple of days or in a week after the sales call. Their goal is to find out whether the prospect managed to discuss your offer with the rest of the decision-makers, explore the info you sent, fill out an ICP (our foot-in-the-door offer), etc. Within this email, you don't have to do anything except push your prospects to take action, cue the name.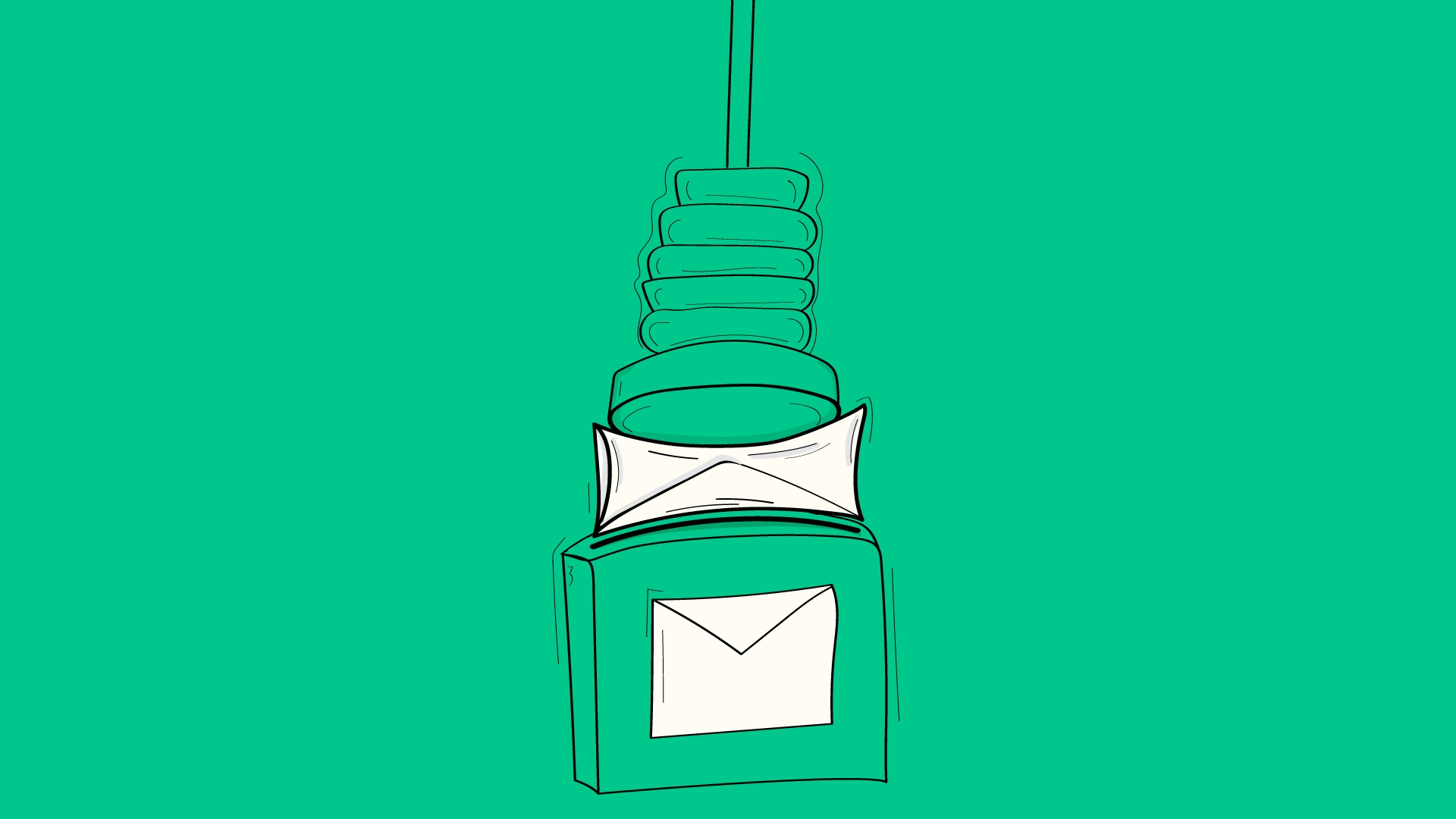 Here are a few examples of pusher follow-ups: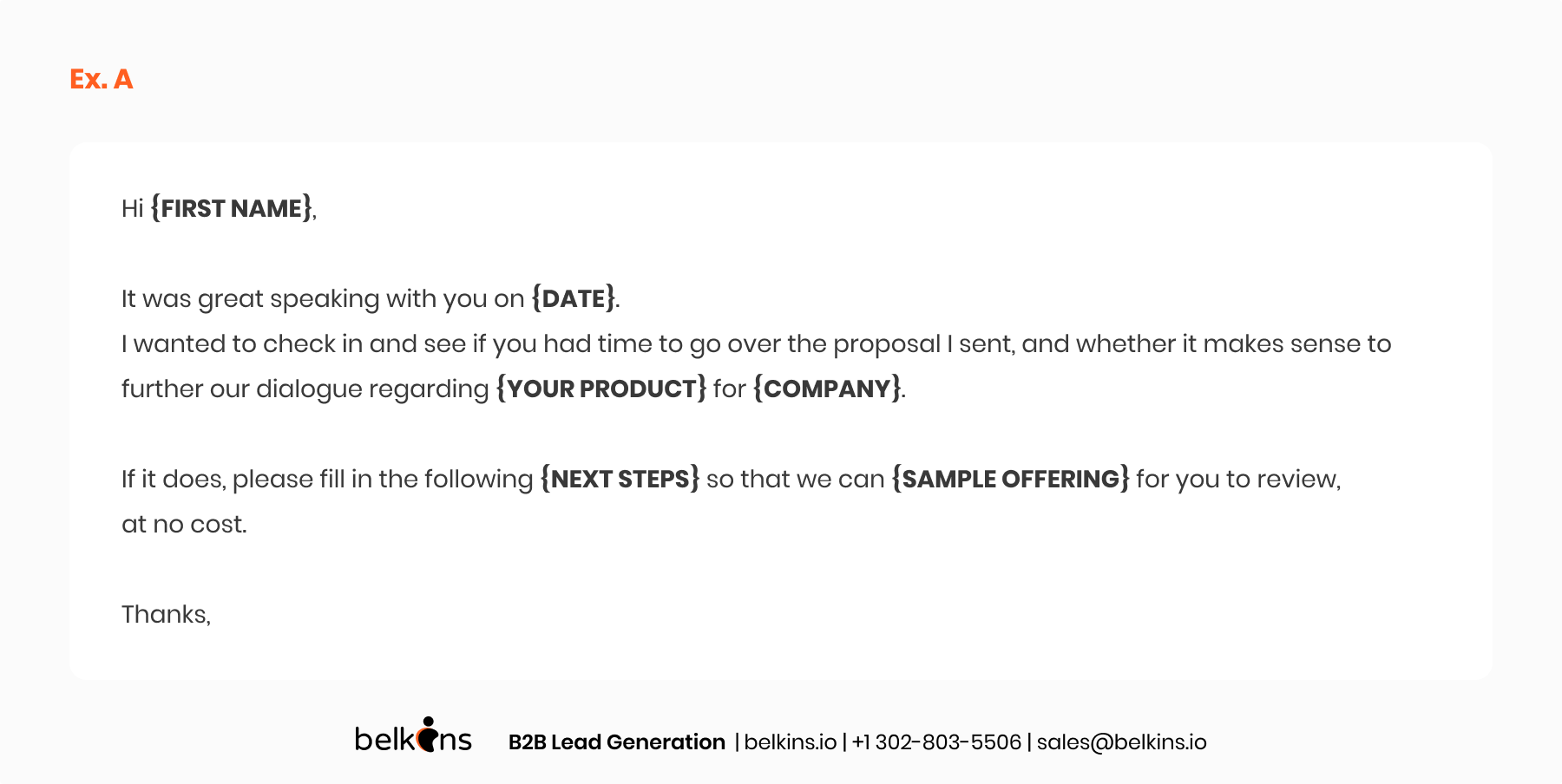 This is a more detailed pusher. If you're looking for something more simple, you can use these templates: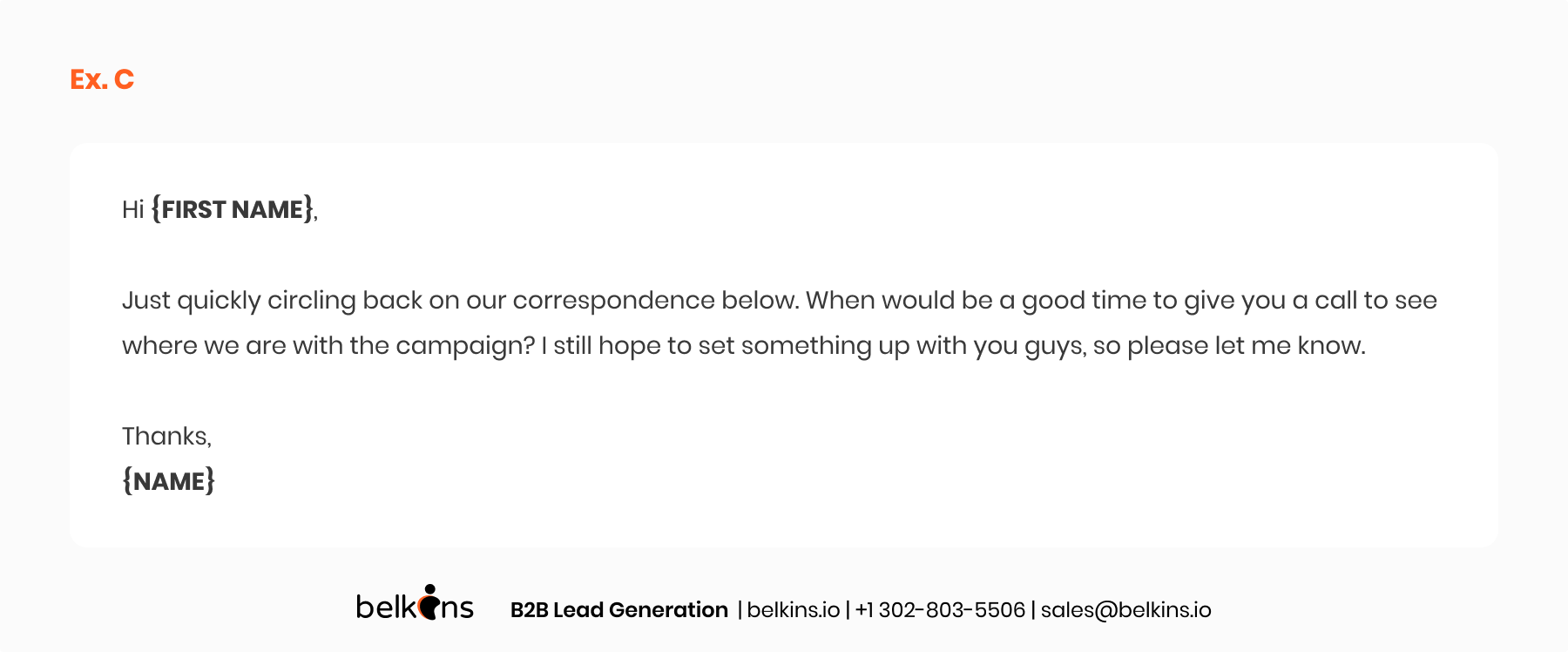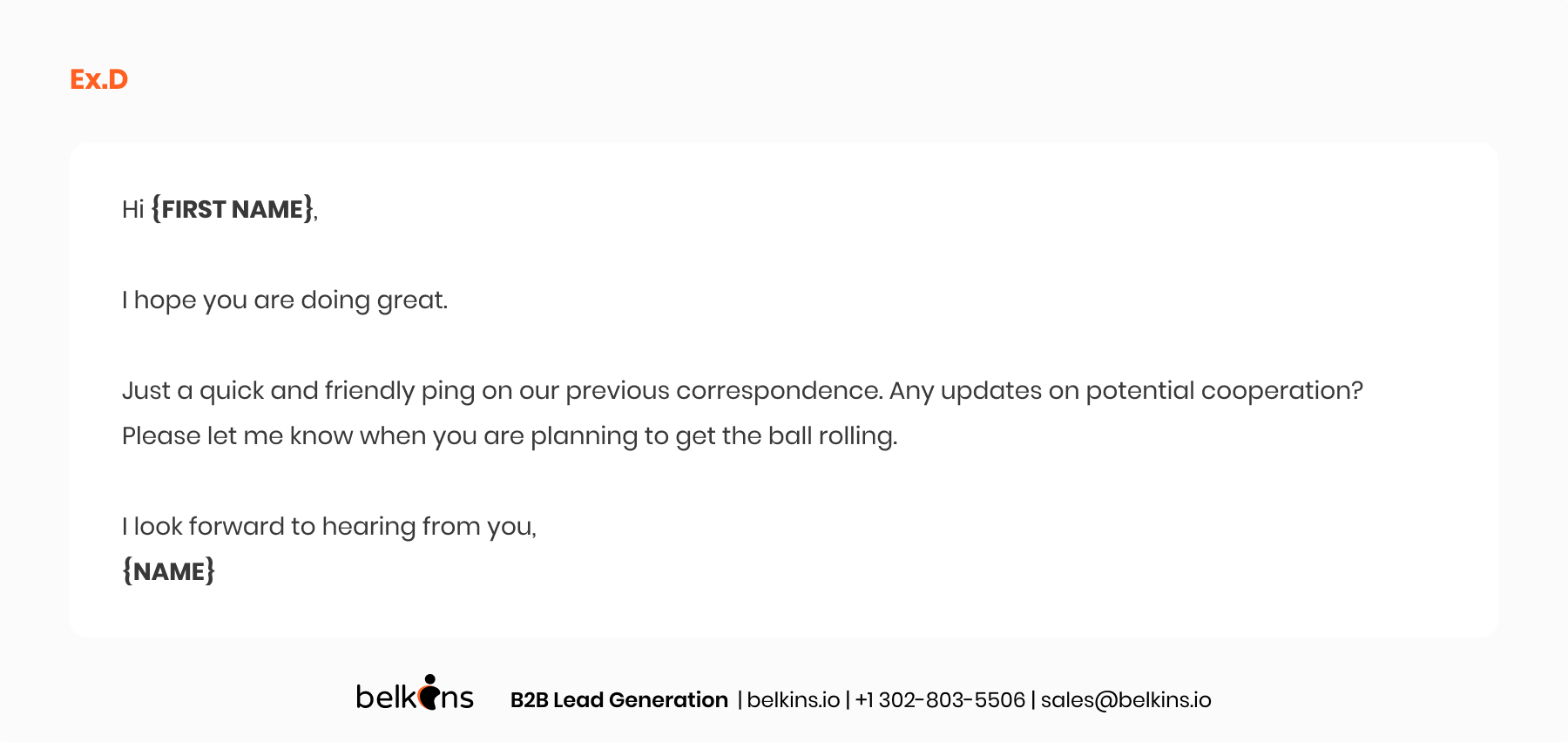 As you can see, the main requirements for pushers are the following:
Be brief but informative, don't add information about the product;
Be frequent (send pushers once in 2-5 days);
Make sure to outline our next steps and ask for the close.
Reminders
The purpose of those emails is similar to pushers', but reminders need to be customized to meet the needs of the client and address the agreements each side made within a sales call.
Your ability to customize a reminder template depends on your ability to do your job as a sales rep. Within a sales call, you have to qualify your prospects, learn about their needs, the time they need to make a decision, their budget, etc. After this, you have to use that data to create a follow-up template.
Below, you can see some examples of reminder templates. You can customize them as you see fit, as long as you manage to insert the prospect's pain points you've learned during a call, and show how your service or product can fix them.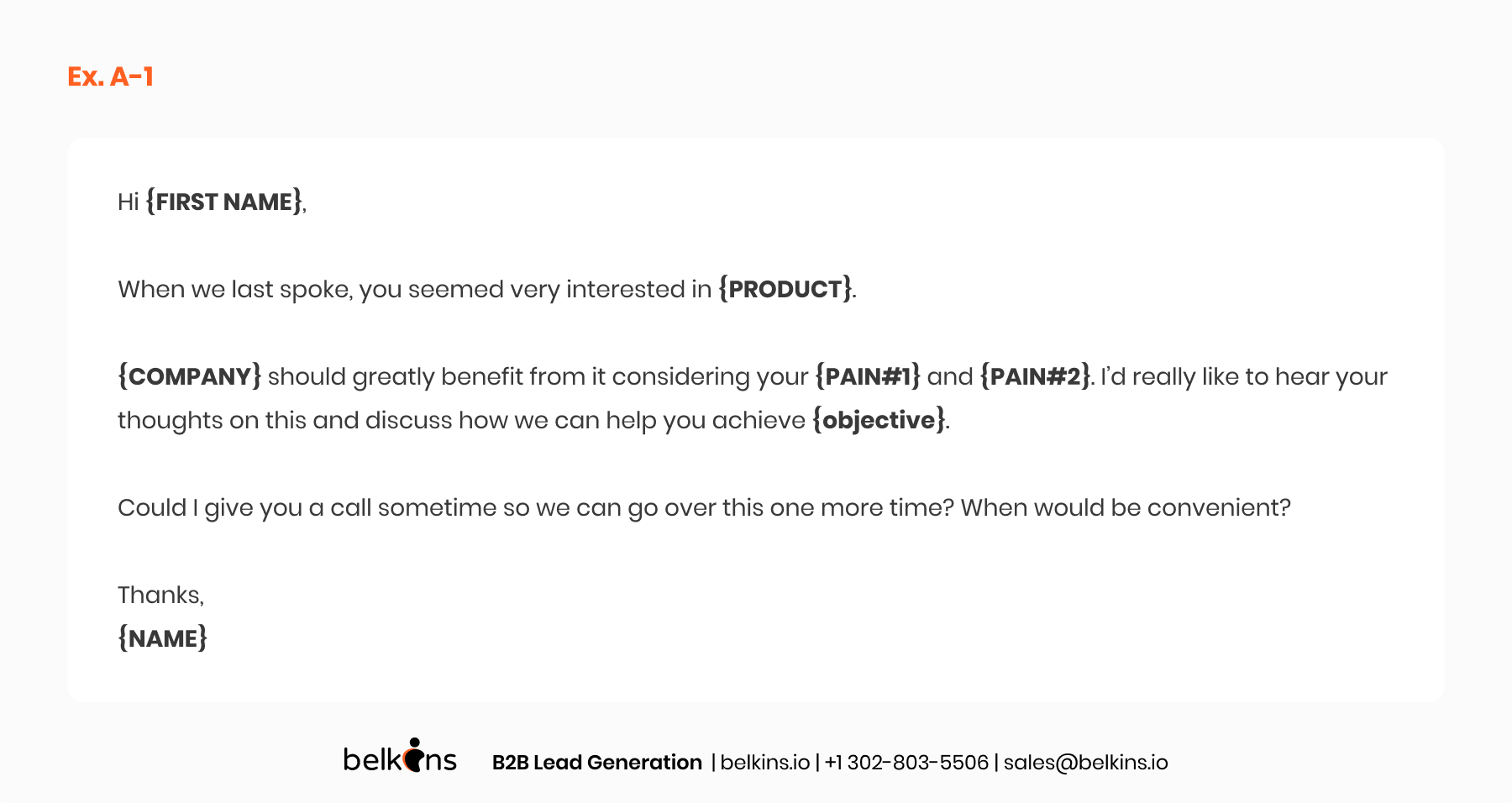 Mind that CTA is important. You shouldn't push your prospect to make another call in your second and third reminders. However, after 2-3 weeks, you'll need a more detailed reminder and a CTA that motivates prospects to jump on a call with you once more.
If you don't get any response after three reminders, you can use additional channels such as LinkedIn, phone, or value-builders.
Value-builders
We all get hundreds of HTML-based emails such as newsletters, digests, you name it. All those emails are heavily automated and lack personalization. Their conversion is measured in clicks and visits, not sales. Of course, such an email won't inject much productivity into your sales pipeline.
Also, there are manually crafted emails. They include content and a CTA (Please take a look at this article and let me know what you think/Hope our explainer video will give you some insights. I'd love to discuss them via call).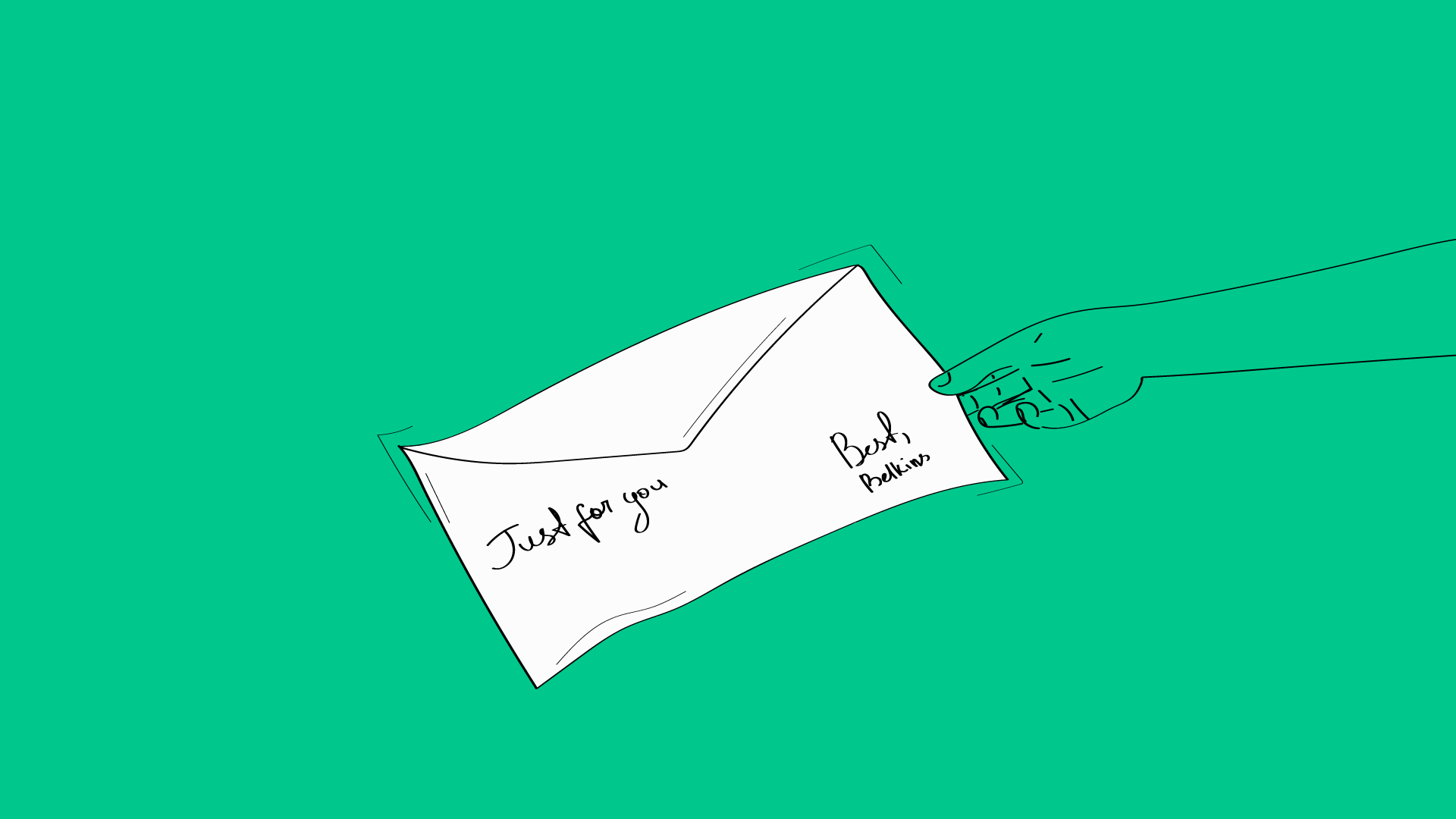 Usually, those emails don't bring many responses but if we send some information to help our prospect without asking anything in return, the effect will be the exact opposite. As a sales rep, you know what your prospects need. Let's say, Prospect A needs new leads and sales channels.
You can act on it with a generic "Here the information about our services that can help you with the channels you're interested in, let's make a call" OR you can write "I know you're looking for new sales channels right now, hope this article will provide some tips. Take care"
In the latter case, prospects will take a look at the materials you provided and will thank you and your company for reaching out with valuable information.
It doesn't even have to be your content. You can use videos, blog posts, and content from other sources as long as they're interesting and speak to your prospects' pain points.
Here are some examples: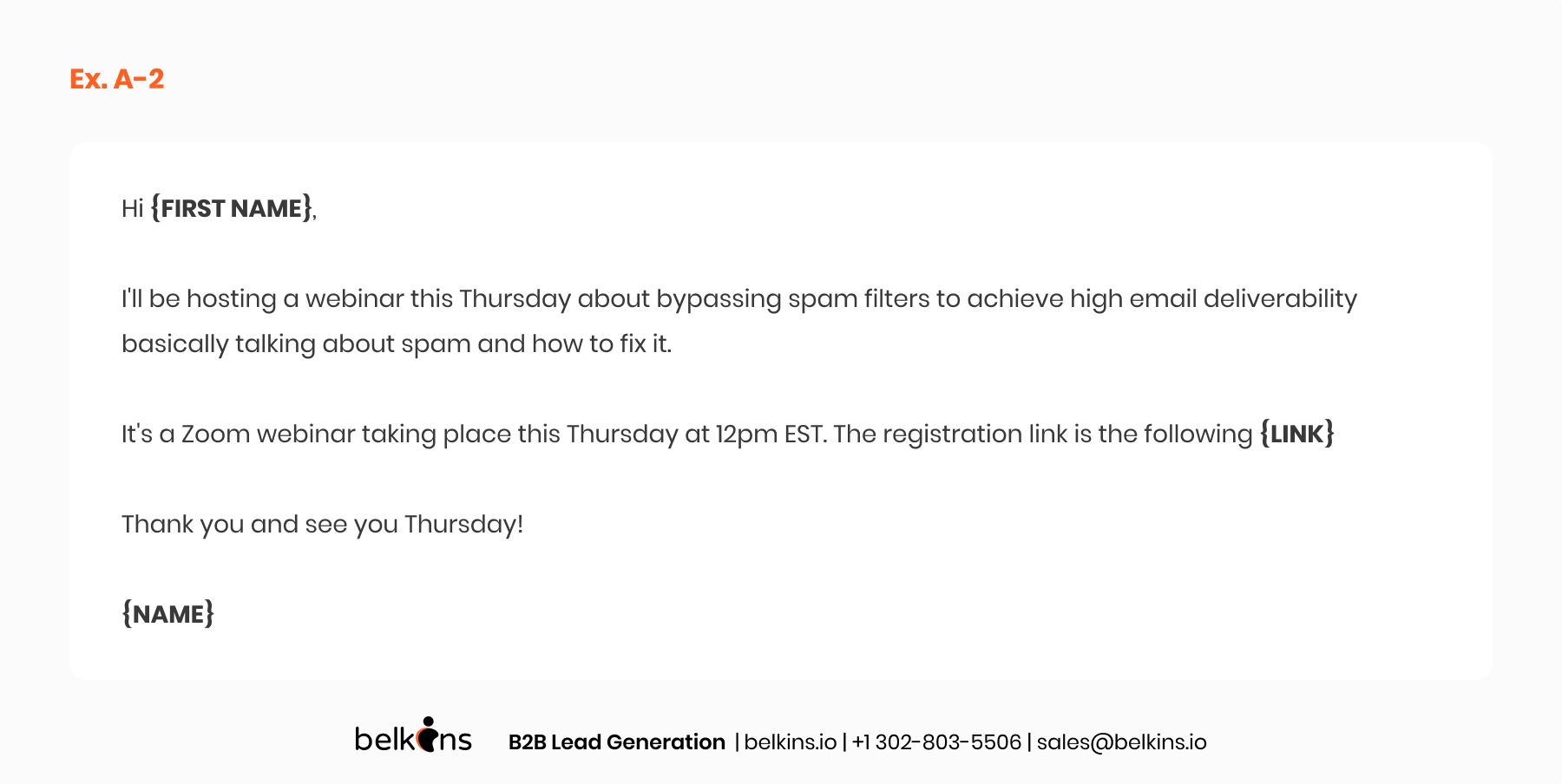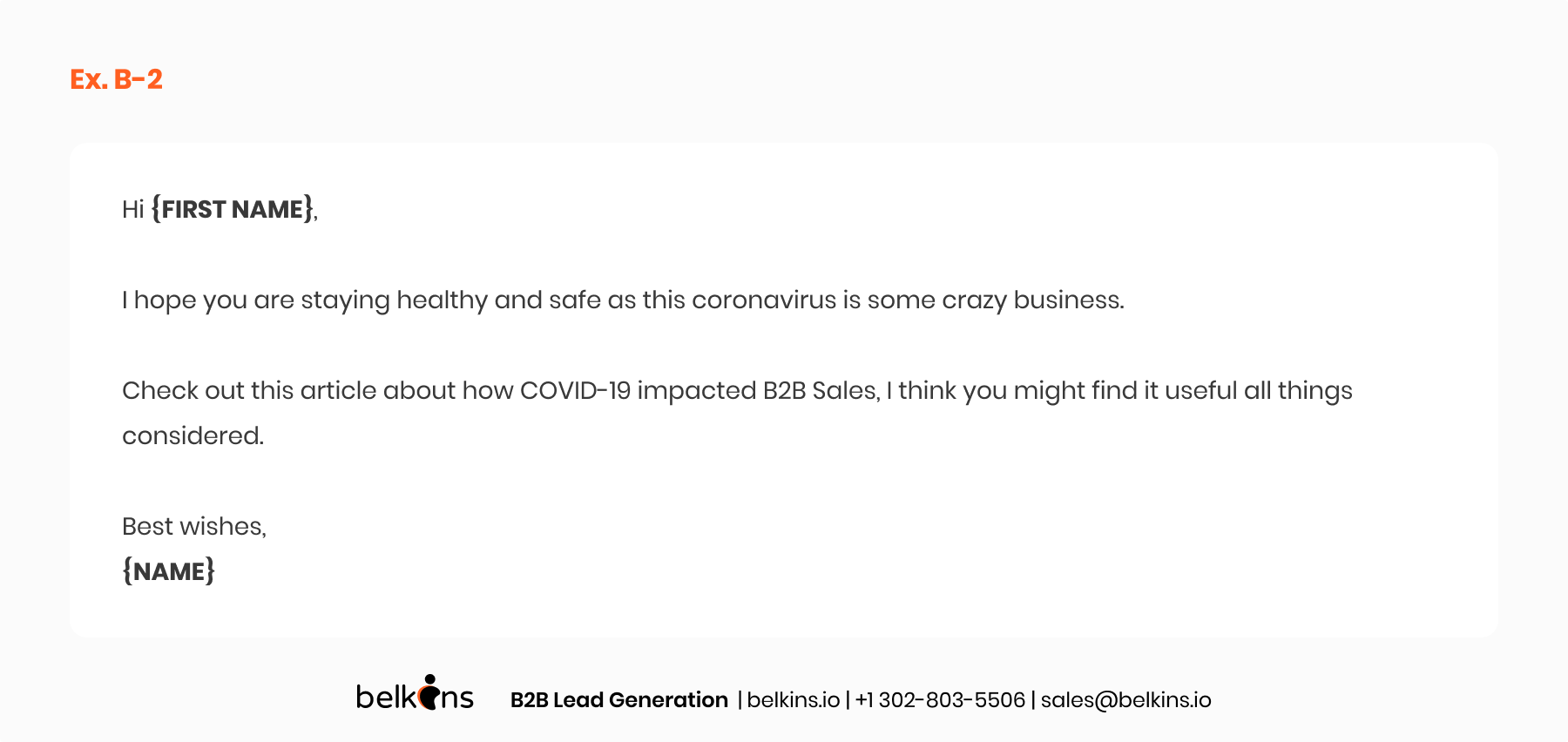 We alternate value-builders with reminders to accelerate our prospect-to-client conversion. To make sure it brings the best results, think about your email campaign ahead of time to create the right sequence of different follow-ups.
Key takeaways
Break your follow-ups down into categories. Every follow-up email serves a particular purpose. To squeeze maximum value from them, know when to send a pusher and how to accelerate your results with a couple of value-builders.
Build a schedule for each follow-up. All follow-up types have a particular cadence. Some of them can be sent more frequently than others but in order to know that for sure, you have to be great with your timing. If you want to be able to build a good schedule for your emails and follow-ups, you can explore the guidelines in this article.
Get useful data through communication. Your sales call is your opportunity to get useful information that would then be incorporated in your value-builders and reminders. That's why you should outline a plan for your conversation and write down the most important questions for your prospect.
Share and care. By being helpful without expecting a reward you offer a refreshing experience to your prospects. Don't be afraid to take your time in order to craft a relevant value-building email that will definitely get your prospect's attention. It won't be an immediate deal-closer but it will convince your prospects to stay around and increase their positive expectations.
I hope you found this article useful. If you want to know more about how we increase deliverability at Belkins, feel free to explore our case studies.