Appointment setting is a powerful tool for software sales. Are you using it?
We're often asked what industries need appointment-setting services the most. In our opinion, every industry benefits from a well-tuned, smoothly performing system that nurtures leads, schedules meetings, and covers no-shows. But, if you do need a concrete example, let's talk about how appointment setting benefits B2B software development.
The challenge: B2B software companies not getting enough leads
Why did we choose B2B software development as an example? Well, we're often contacted by startups and businesses who work in this industry and want a viable competitive advantage.
"But what about digital marketing? All those cool websites, landing pages, videos, demos? How hard can it be for a software development company to generate leads?"
When it comes to a market as large and diverse as software development, gaining leverage is not as easy as it sounds.
Digital marketing alone can't do much. Of course, there are SEO, PPC, digital ads, and other ways to generate leads and lure in potential new buyers. But when you work in a large market, you'll inevitably have problems with finding your niche. You can't just launch an SEO campaign and wait for leads come flocking to your sales funnel. Some users will come across your website. Some of them will click your ad. However, it won't be enough to keep your conversion rate stable.
Software sales overload your team. Since the B2B software market is way too competitive, your sales reps will spend many frustrating hours finding lead data, verifying it, picking out the best leads, and trying to find a fit. Ultimately, it may take them months before they get to talk shop with potential buyers. However, with your company's growth at stake, you can't afford to wait. At the same time, you have to make sure that your sales team doesn't work under pressure.
B2B email outreach lacks integrity. Many of our clients faced the same problem: they had no experience with B2B outreach. It means they didn't build campaigns, often changed their plans and templates, or struggled with increasing their open rate. Some of them also had Sender Score issues they didn't know about. These issues aren't uncommon for people who don't have experience with inbox management, spam triggers, and domain settings. So, while B2B email outreach can help with software sales a lot, without a structure, it won't be any good.
The solution: B2B appointment setting
So, how does B2B appointment setting fix any of the problems mentioned above?

Organizes your sales process. Many starting business owners make the mistake of not breaking their sales down into separate stages. That results in a mess of tasks and a huge headache for sales reps. Each new member of the sales team ends up wondering: "Where do I start? How do I look for data? Oh God, how am I supposed to meet that deadline when my emails haven't even been opened yet?". Appointment-setting services help you deal with this chaos by outlining the tasks that will be covered by appointment-setters and letting your sales reps know what and when they can do.
Moves your project forward. Yes, modern B2B buyers don't like to be pushed or hand-held through their buying process. But they also don't like it when you leave them hanging or don't interact with them until they happen to click the "Purchase" button. This is why you must always remain in their orbit, keeping their interest active, feeding them small bits of relevant content, showing that you know about your leads' work and achievements.
Keeps your conversion going. Naturally, not all appointments convert to sales, just like not all leads convert to appointments. However, the more leads you generate, the more appointments you end up with. The more appointments you end up with, the higher is your conversion. Appointment setting provides you with the most effective way of keeping your conversion rate dynamic.
As you can see, appointment-setting is an umbrella term of processes that are overseen and executed by trained researchers and SDRs. In other words, it's exactly what many B2B software development companies need or lack. These companies usually know who their product is for, they know what kind of pain points it covers. But this knowledge alone isn't enough for finding new potential buyers. That means partnering with appointment-setting companies will enable you to leave the research, nurturing, and scheduling parts to professionals and work on improving your product or delivering new and exciting projects for your clientele.
So, how exactly can we elevate and optimize B2B software sales? Let's explore this process step-by-step.
Improve your email outreach management
Whenever we become an acquisition partner for our clients in B2B software development, building a well-performing email outreach is our top priority.
Inbox management. A clean inbox means clean results. When our experts are granted access to the clients' inboxes or work on creating new ones, they keep those inboxes broken down into sections and record all their communications in a CRM. This approach makes the inbox a much better and productive place, giving you a clear view of your email conversations and letting you process leads without switching tabs.
Template crafting. Quite often, our clients' email outreach is held back by content. Wrong terminology, tone, and language as well as generic or overly sales-y phrases will not do you any favors. It's particularly important for software sales. In the world where phishing attacks and malware are a thing, people are super cautious about any emails that offer a new digital solution.
Follow-up campaigns. Any good business conversation has a memorable introduction and a graceful pace. We build a cadence and oversee how often prospects should be reminded of our clients' business and what inbound materials can be used to inject more value into the conversation.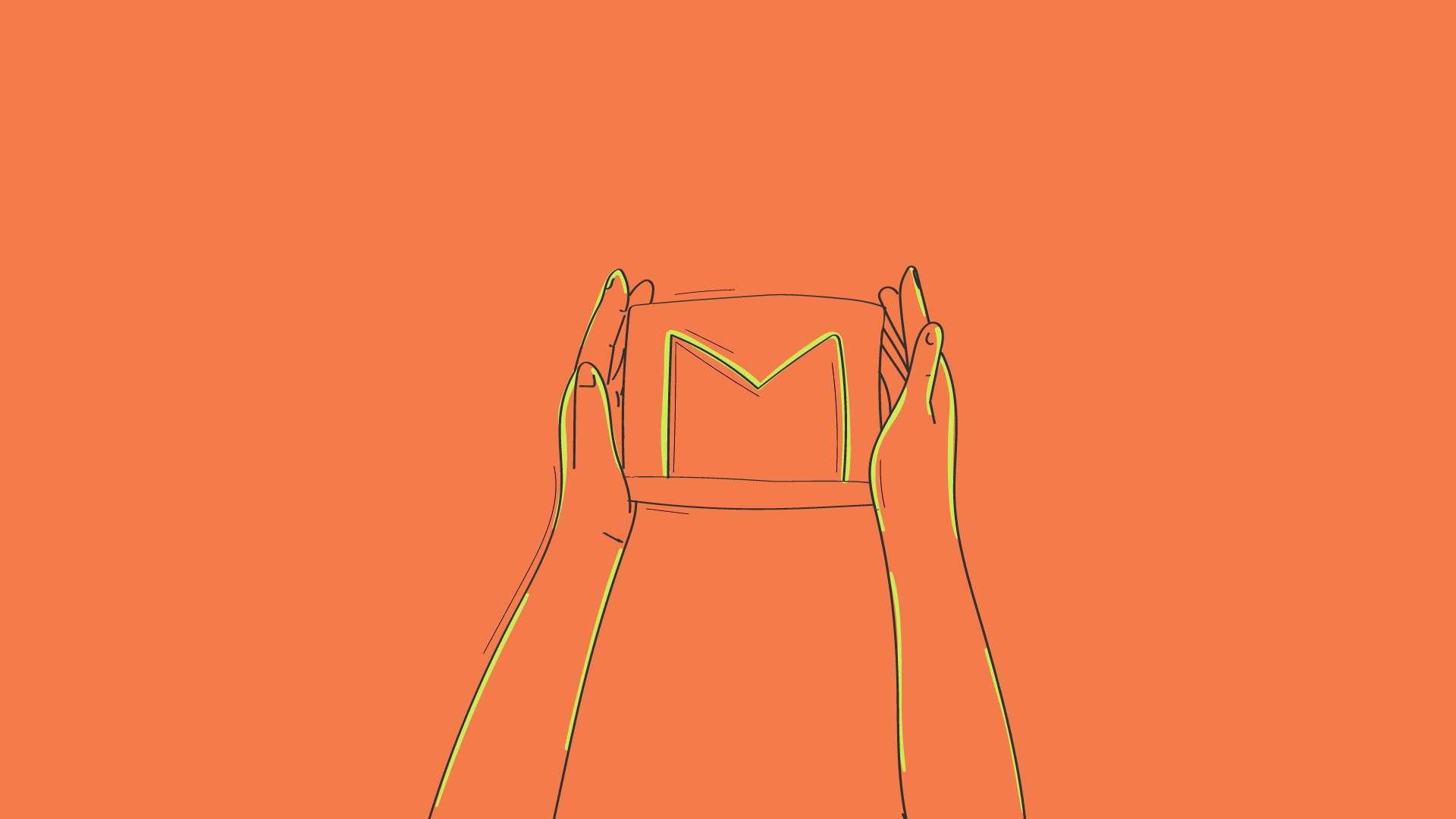 Response processing. We stay in touch with the clients' sales team and see how they process positive and negative responses. When it comes to B2B email outreach, you should be neither pushy nor shy. Not all negative responses are an ultimate NO and not all positive responses mean that the prospect is ready to sign a contract. We organize all received responses and break them down into categories. It gives us an understanding, which prospects can be nurtured further and which ones should be saved for later.
Anti-spam monitoring. Many business owners are oblivious to the fact that their emails land to their recipients' spam folders. It's not surprising, given that senders are rarely notified about being labeled as spam. It's their Sender Score that feels the damage. The more often business emails end up in spam, the lower are your chances of ever reaching your recipients' inbox. If nothing is done about that issue, there is little point in continuing an email outreach campaign. To avoid that, we use our tools and techniques to check our clients' domain health, scan blacklists, and warm up new inboxes.
Combating email fatigue. Email fatigue is a quite a common problem in software sales. Everybody sells software. Everybody wants to be The One. At some point, your prospects get tired, so they lose their focus and become a lot less active. Sometimes they can remove a whole bunch of emails without reading them. Being able to read the signs and adjust your email outreach campaign gives a huge advantage over less tactful competitors.
Target IT decision-makers correctly
Knowing how to send emails is half of the battle. You should also know who to send these emails to. It's not enough to catch a random employee at the company that meets your ICP and then start selling. Your engaged prospect must be eager to start a conversation. In the B2B software industry, it's particularly important - while you speak with the wrong guy, your competitors are already presenting their unique value proposition to decision-makers.
Appointment setting allows you to stop wandering and get started with selling.
You learn to ask around. In our practice, it's not always possible to pinpoint the titles who are in charge of the issues covered by the client's product. In that case, we look for the people that can help us out. For B2B software development, it's usually Heads of Engineering, CTOs or VPs of product.

You learn to act with confidence. Sometimes, CTOs or heads of Engineering are OOO or remain unresponsive for quite a while. But that's not a reason to cease and desist. It just means that we have to reach a bit higher i.e. contact the company's CEO.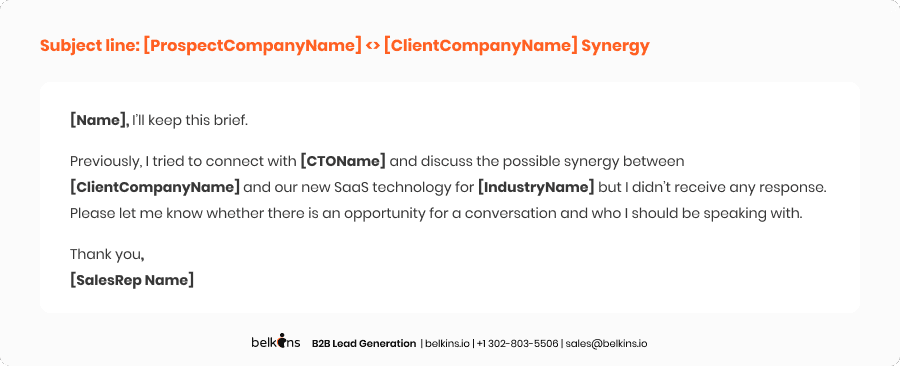 You learn to never give up. Getting no response from both CTO and CEO is also nothing unusual. If we gave up each time we found ourselves in that situation, we'd have never got our rank at Clutch.co. So, what do we do when nobody responds to our emails but the company fits ICP way too much to back down? We use LinkedIn! Just a couple of InMails to targeted titles are enough to stir things up. It's the last resort but it usually works like a charm. Don't worry - you won't come off as pushy unless you send 10 InMails within an hour.

Identify top-performing campaigns
A good appointment-setting company will never offer you just one email outreach campaign. As we learned from our experience, different titles and markets have different preferences. So, you can't hope that a single template will meet everyone's tastes. We also know that there is no shame in trying and comparing. Nobody nails their email campaign from the first time — it takes some A|B testing before we find the best set of templates for our clients' recipients. Usually, we have such tools as MailChimp and Folderly to see which campaign has a higher Open Rate and gets more responses.
Don't add more to your team's workload
Targeting, email outreach, A|B testing — putting all these activities on your sales teams' shoulders means needlessly extending the length of your sales cycle. Since those tasks are also vital to your close rate, you can't just remove them from your workflow for your sales team's sake. What you can do for your sales team's sake, however, is to make sure that they got back up.
Whenever we're chosen as an acquisition partner, we become that backup. We stay in touch with our clients' sales reps 24/7, exploring their work routine, their sales pitch, and their approach. Next, we shoulder the tasks required for setting the perfect appointment, keeping the clients' sales team aware of every step we take. In the end, all they have to do is to read our report and meet prospects according to the time slot we scheduled. This way, not only do they get prospects ripe for closing but also they know the tone and the pace of the conversation.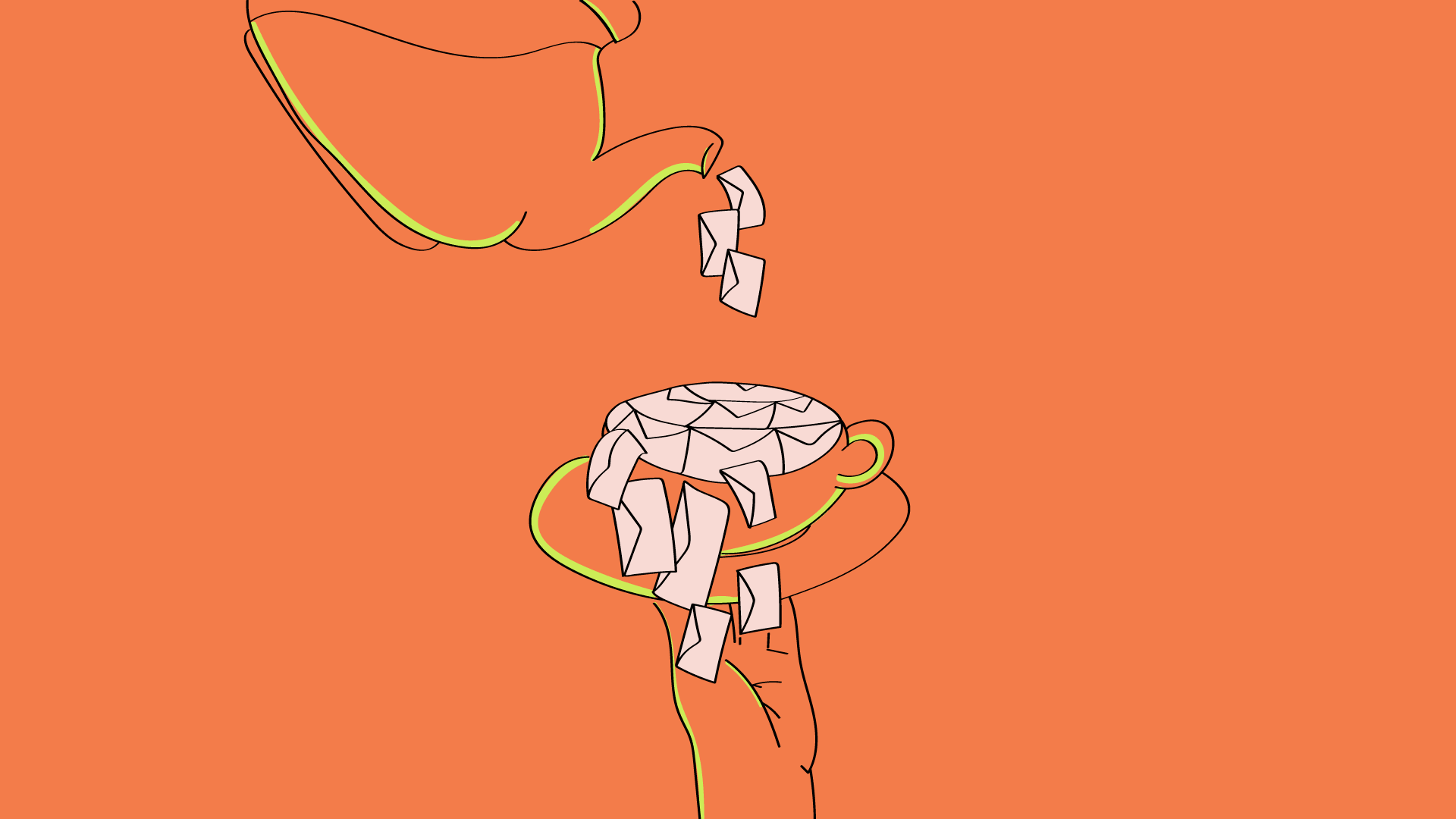 See how Belkins used appointment setting to improve sales for two B2B software companies
In fact, we've helped more than two B2B software companies so far. However, just to give you a taste of how we solve problems and what we can do for your software development business, you can check out our case studies here and here.
We sincerely hope you enjoyed the read. Conquering the software development market can be dough but it's still possible. If you want a more detailed consultation, our Contact Us page is at your service. If you want to explore Belkins, feel free to check out more of our case studies.