Marketing trends prioritize the ability to do business quickly and effectively. LinkedIn automation can serve this goal — but at what cost? If you are willing to get the hottest and juiciest leads possible, pay attention to special B2B lead generation services to ensure a prosperous future for your business.
The 21-st century has introduced the era of digital communication into each sphere of human activity. Today, it's impossible to imagine going out without a smartphone, right? The same thing concerns business relations. The importance of personal face-to-face negotiations is slowly decreasing, giving way to online management.
For instance, let's take LinkedIn. It is the world's most renowned social network for industrious and creative employees and businessmen (their approximate number reaches 310 million.)
One can hardly find a better place to promote various services that would provide you with hundreds of leads. However, like all good things in life, that's not about to happen instantly.
When time's not on your side, LinkedIn automation tools might come in handy. Such digital tools may be used to:
increase the communication speed;

improve the quality of leads;

enhance overall

outreach

strategy.
Unfortunately, everything has its price, and LinkedIn automation is no exception (and money isn't the only thing in question here). With lots of spammers around these days, LinkedIn stays alert when it comes to the implementation of different unauthorized methods of advertising.
The official policy of the site restricts the usage of any LinkedIn automation software.
Nevertheless, it's difficult to argue with the fact that such software can and will be rather effective if used smartly and with a certain grace. When properly installed and set to function, automation tools are sure to become a lifesaver for your business.
Let's take a look at the best LinkedIn automation tools available so far. You'll be able to make up a perfect strategy on how to apply them in a marketing campaign. In this article, we'll cover the following aspects:
The basic

strong sides of trying specialized

tools

for

LinkedIn

.

How to properly incorporate

LinkedIn marketing automation

into

business

strategies.

The most effective and available software to complete the task of extending the possible outreach and

increasing the number of

leads

.

How to generate

personalized

messages

that will look pretty authentic and avoid "LinkedIn jail.

"

Tips on expanding the

LinkedIn network

.
Without further delays, let's go straight to business.
LinkedIn Marketing Automation — Why Is It a Must?
In some areas of business, the definition "handmade" or "manual" is a sign of high quality and certain uniqueness of products or services. Is it the same with marketing tactics and commercial advertising? Not exactly.
The faster your offers reach the potential client, the better it will be for both sides. A personalized approach is fine, but what if the aim is to get hundreds of leads within a couple of days? This is where the automation of the LinkedIn messaging process steps forward and ensures the desired results.
What are the general advantages of using specialized tools of that kind?
They save time and allow you to get in touch with lots of potential clients or employers in comparison to the manual approach.

Spam messaging is out of the question since it's easily traceable and will be punished with suspending the account. Luckily, modern

sales tools

are able to imitate the stylistics of the

message

as if it were written by a human.

More than that,

an automation tool

is capable of presenting a detailed report on

outreach

efficiency. It also demonstrates how many leads have responded or converted.

Consequently, such reports will provide you with all the necessary information to perform various prognostic researches, e.g., A/B testing, which is crucial for the long-term planning of the

marketing

campaign.

Finally,

email marketing is only the top of the hill. Combined with other means of generating

more leads

, it creates a powerful system of interconnected software that makes all the ongoing

email marketing

procedures more transparent and provides a more easily predicted outcome of the efforts put into the whole campaign.
It should be mentioned, though, that, in relation to email marketing, such digital tweaks can be compared to a gun. Yes, it shoots, but we all know that it's a gunslinger who pulls the trigger.
Without proper coordination and understanding of the basic email and content marketing principles, it will be just a shot in the dark. This is especially true for B2B interactions.
LinkedIn Automation Tools: Pros and Cons
Let's put it straight — it's impossible to create a universal message appropriate for all the leads you want to receive. Some inexperienced LinkedIn users use "avalanche" tactics by mailing as many contacts as possible. Usually, they act according to the common "Hi, my name is...I am from...Are you interested in?" scheme.
It's no surprise such attempts will most likely end up in a trash bin. Besides, LinkedIn has limitations in relation to daily connection requests, depending on the type of account you own. It's 50 for the free account, up to 125 for the Premium, and up to 225 if you use the Sales Navigator tool.
So how can you ensure that at least 50 requests provide decent feedback?
This question sends us back to LinkedIn automation tools. It's unlikely that you send 50 requests a day and convert them into at least 25 leads unless you have the gift of persuasion. To speed things up, get some help from computer magic.
We state it again: LinkedIn is displeased with any sort of "unfair advantage."
What is unfair or illegal? Bombarding users with spam requests? Definitely so. Sending out personalized messages which are written in a true-to-life, unsuspecting manner, though composed with some aid from an application or extension? That's not forbidden. Balance is crucial.
Creating Personalized Messages with LinkedIn Automation Software
What is the basic formula of a message or request that catches the eye of a potential lead? It should be written in a natural way, in simple and easy-to-read language. Don't overload the text with colorful epithets — try not to get lost in the sequence of thoughts, jumping from one to another. Introduce, make a short explanation why you decided to get into contact, state the proposal, express a sincere desire to start mutual (and, of course, beneficial) cooperation.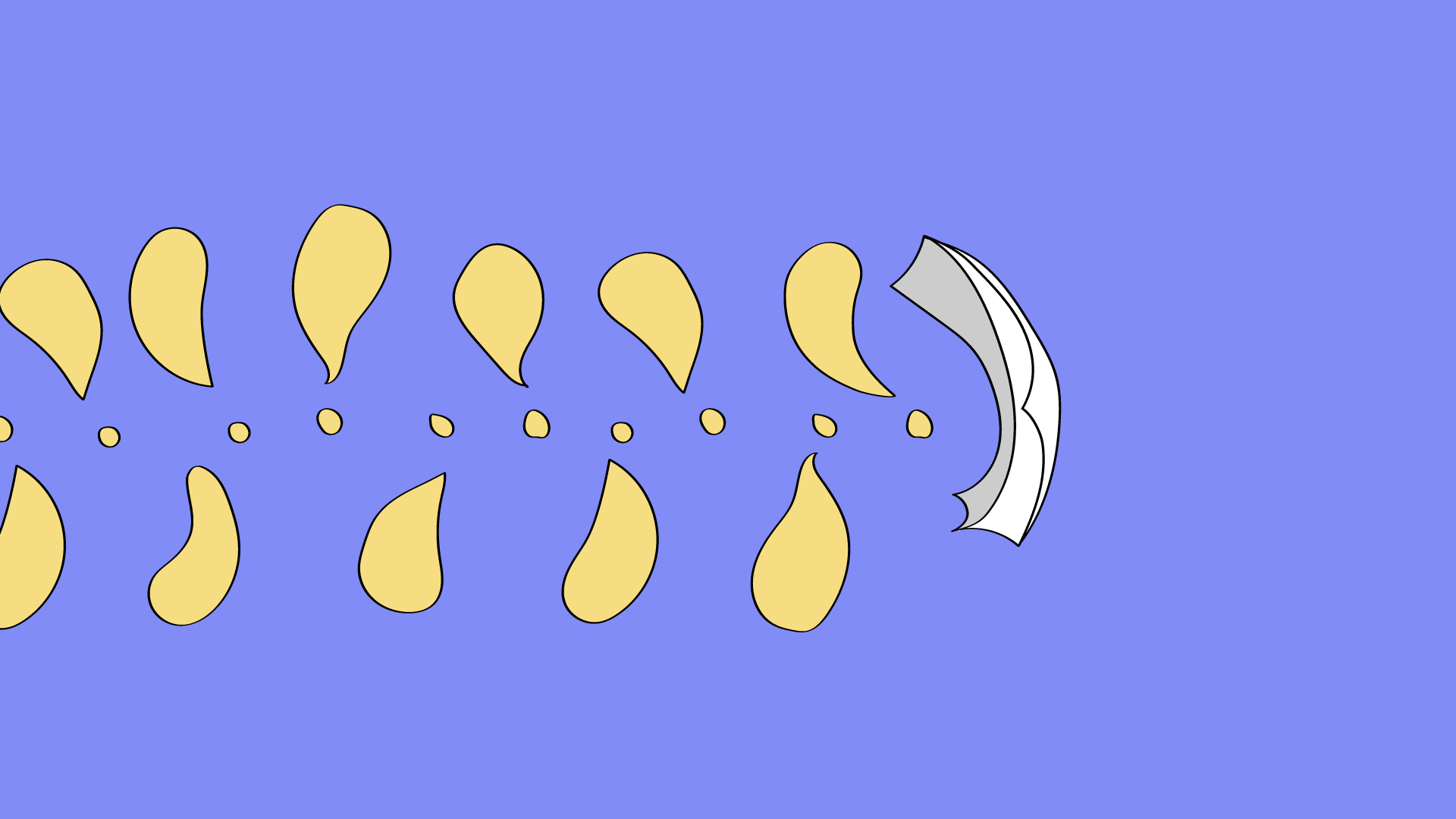 The algorithm looks like this:
Introduction and first impression.

Reference to mutual interests in the

business

sphere (mind your niche!)

Emphasizing the advantages of your offer or

services

(be precise and stick to the facts.)

Leaving triggers to continue communication in the future.
Concerning these parameters, setting up the templates for messaging becomes a piece of cake. However, LinkedIn automation software can be used in multiple ways. It is able to search for specifically chosen profiles of other users, give skill endorsements, send out personalized messages, and all that without the user's interference.
But before going full auto, bear in mind that the quality of the leads will depend on how precisely you have defined the niche for your business and how thoroughly you have studied the needs of your audience.
Our general tip is — be consistent. You might grasp the tremendous LinkedIn marketing automation, but it will work half of its potential if you target the wrong audience. Or have silly mistakes in the messaging templates. Or there's no profile photo in your account at all. The devil is in the details.
Work them through before launching the massive campaign. The overall issues to care about include:
How potential

leads

react to your

profile page

. Does it look trustworthy?
Pick and

target your audience

properly. Are you sure that those people might need your

services

?

Create

solid templates

and choose the correct candidates for the cold

outreach

.

Install

CRM

sales tools

to monitor sales, follow-ups, and wasted contacts — this will be a great improvement.

Always

keep an eye on the analytics

. Some automation sales tools provide a detailed campaign overview and even suggest what should be done to improve it.
Of course, sometimes, it might be arduous to track data manually. In that case, think about hiring an assistant. The extended presence of many companies Belkins has worked with showed great results since we know how to automate LinkedIn properly. Matching their experience and our expertise, it's time to present the champions of LinkedIn automation.
The Best LinkedIn Automation Tools for Your Business
Automation software can vary, depending on its price and the principle of interacting with a computer and a LinkedIn profile. Obviously, there are free programs or extensions and the ones you'll have to pay for. The choice is yours but, for an additional fee, the overall functionality of a particular tool to automate LinkedIn messages is getting richer.
As for the way it works, there are browser extensions, traditional computer software, and cloud-based programs. Browser extensions are usually free and serve as a mere addition to their cloud-based opponents. They are less capable and often play the role of an additional tool. Cloud-based software seems to be a perfect choice since it reveals the full potential of automation, can work even when the computer is off and doesn't decrease its performance.
Anyway, first things first. Let's take a look at our top 3 list of the best LinkedIn automation tools available on the market.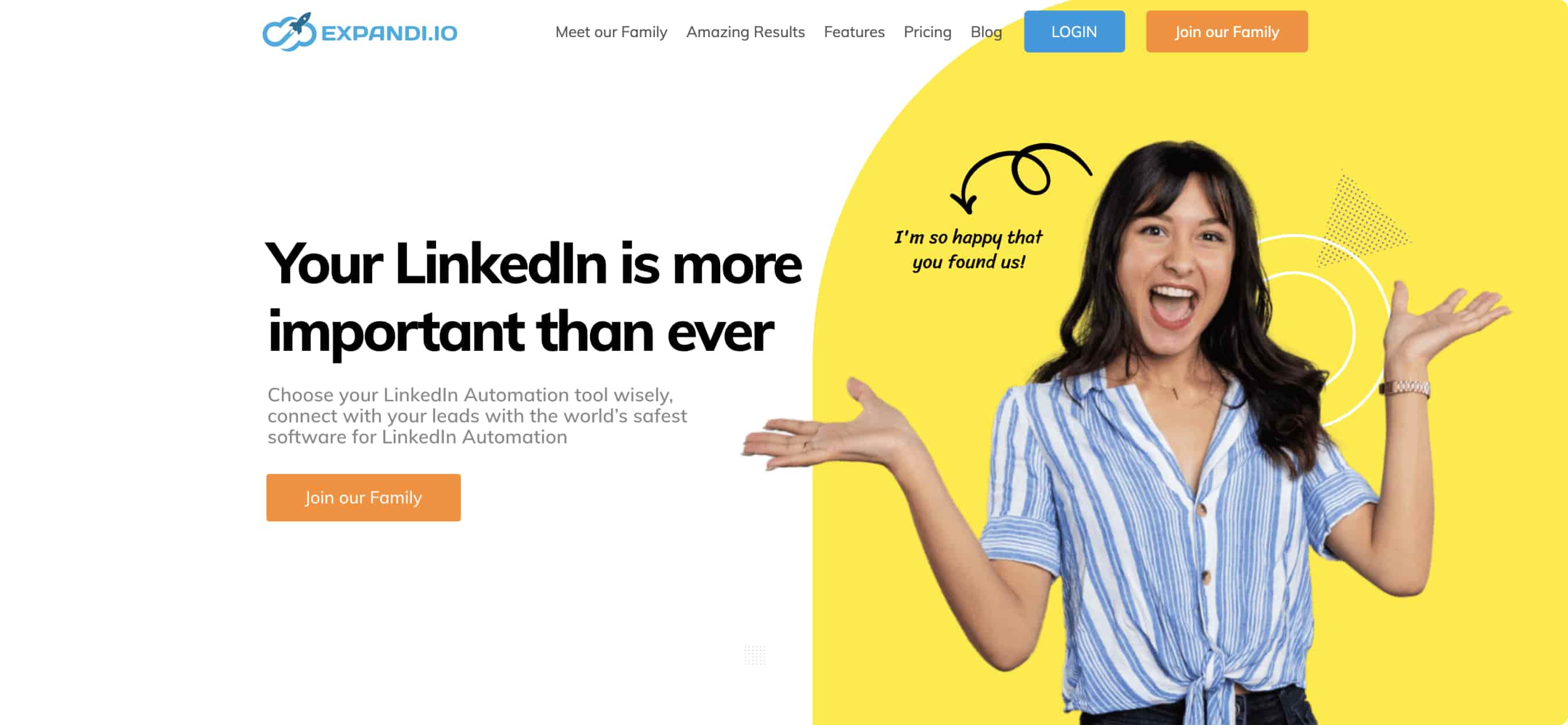 Safety combined with a user-friendly interface — that's all about Expandi. For the price of $99 per month, you'll get the software that not only performs personalized message automation in a very natural manner but also provides users with a wide range of analytical tools and flexible functionality to generate more leads. The only possible drawback is that safety checks are way too complicated and frequent. However, prevention is better than cure, especially when you aim to avoid a permanent ban on your account.
2.LeadFuze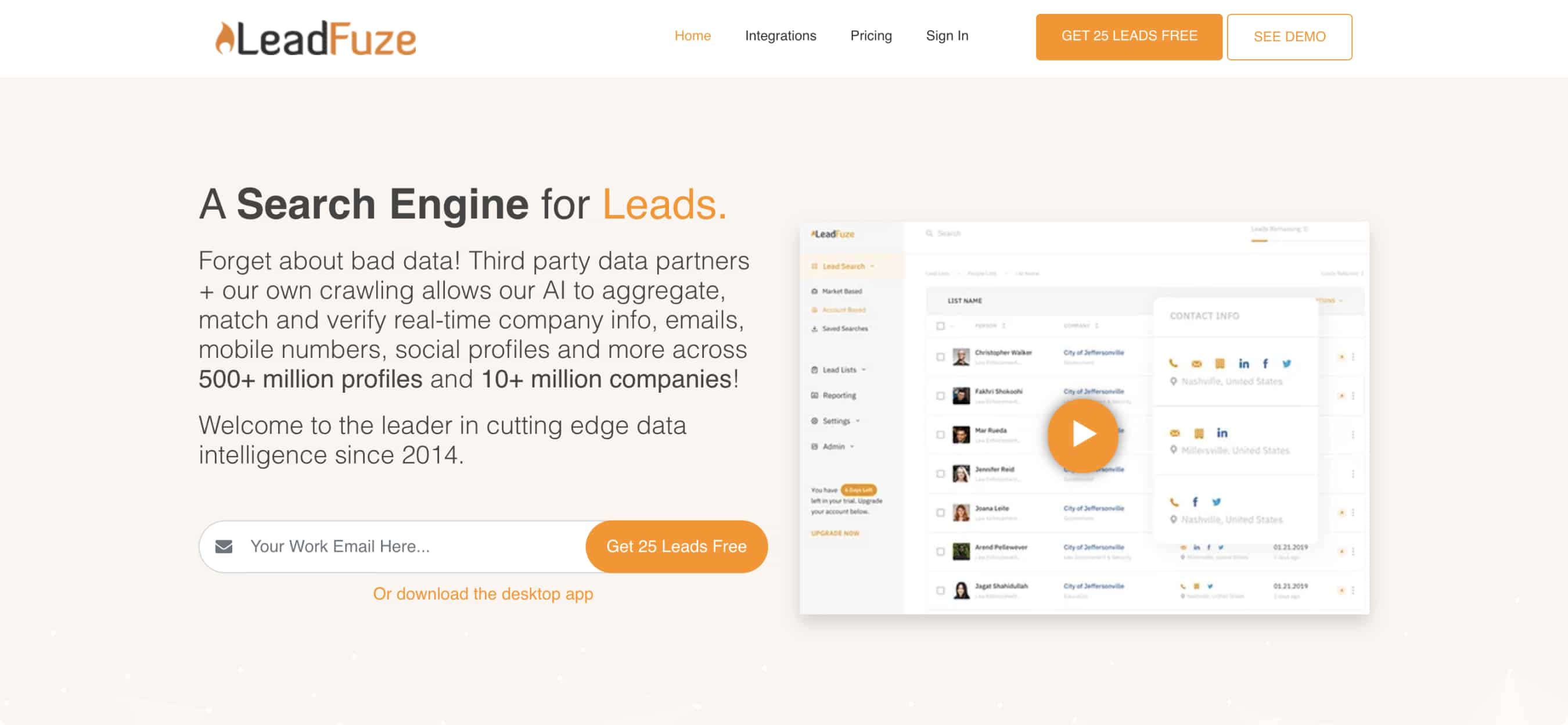 A high degree of integration, incredible content marketing tips, granular filters for searching, an effective e-mail constructor, and an automation tool to follow-up — these are the basic software pros. The search engine is considered to be the richest among the competitors; besides, LeadFuze is almost untraceable. However, the interface seems to be overburdened and might puzzle a new user. The biggest issue to consider is the price — $132 per month — which makes LeadFuze one of the most expensive tools on the market.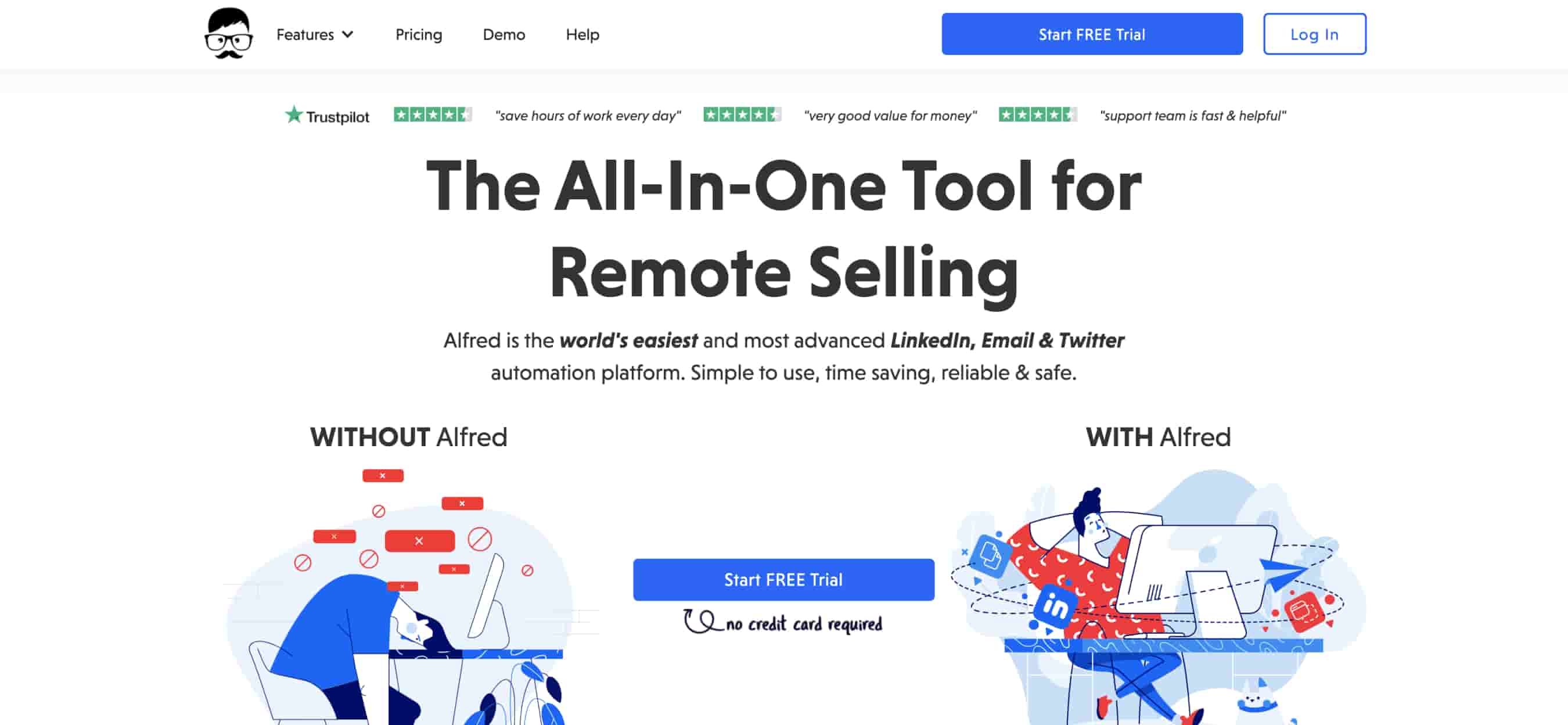 Don't let that funny name deceive you — when it comes to lead hunting, this software isn't a joker. The most noteworthy thing is the incorporated CRM which perfectly matches the interface. Besides, it can automate LinkedIn, Twitter and e-mails, making the most out of your content marketing efforts. A fly in the ointment is a safety issue. Some people complain about having been banned on LinkedIn with that utility on. So be careful and always remember about the "LinkedIn jail" restrictions while enabling LinkedIn message automation.
Free LinkedIn Automation Tools - When Every Dollar Counts
Unfortunately, if you are eager to try your skills and luck, there are not so many free LinkedIn automation tools available for download. We'll dwell upon the two of them:
1.Dux-Soup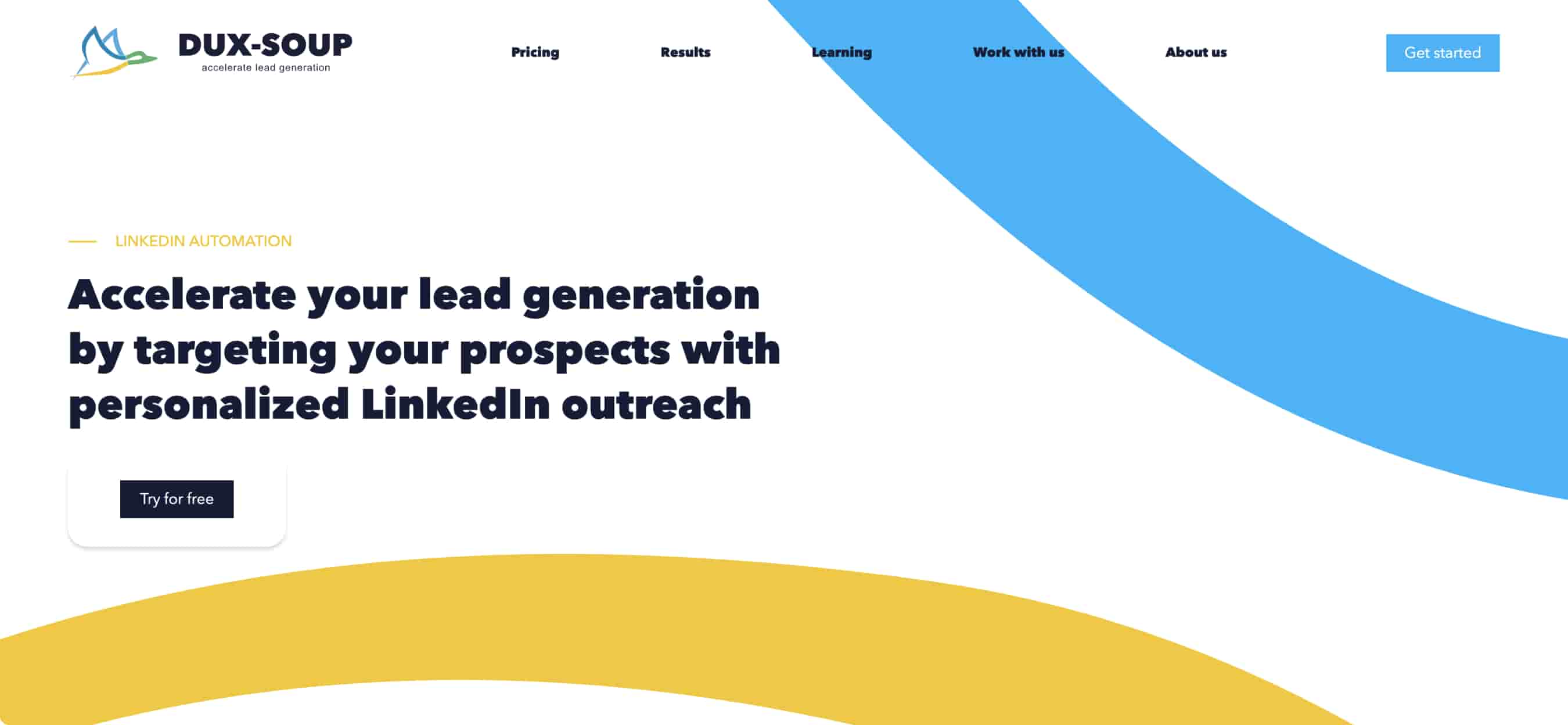 Despite being free, this software offers its users plenty of utilities to work with. Many of us started marketing endeavors with this tool. Though the search engine and automation algorithms fail to compete with the "elder brothers," they are more than enough for a beginner to understand if it's vital to consider investments into more professional software. We all started with something simple, right?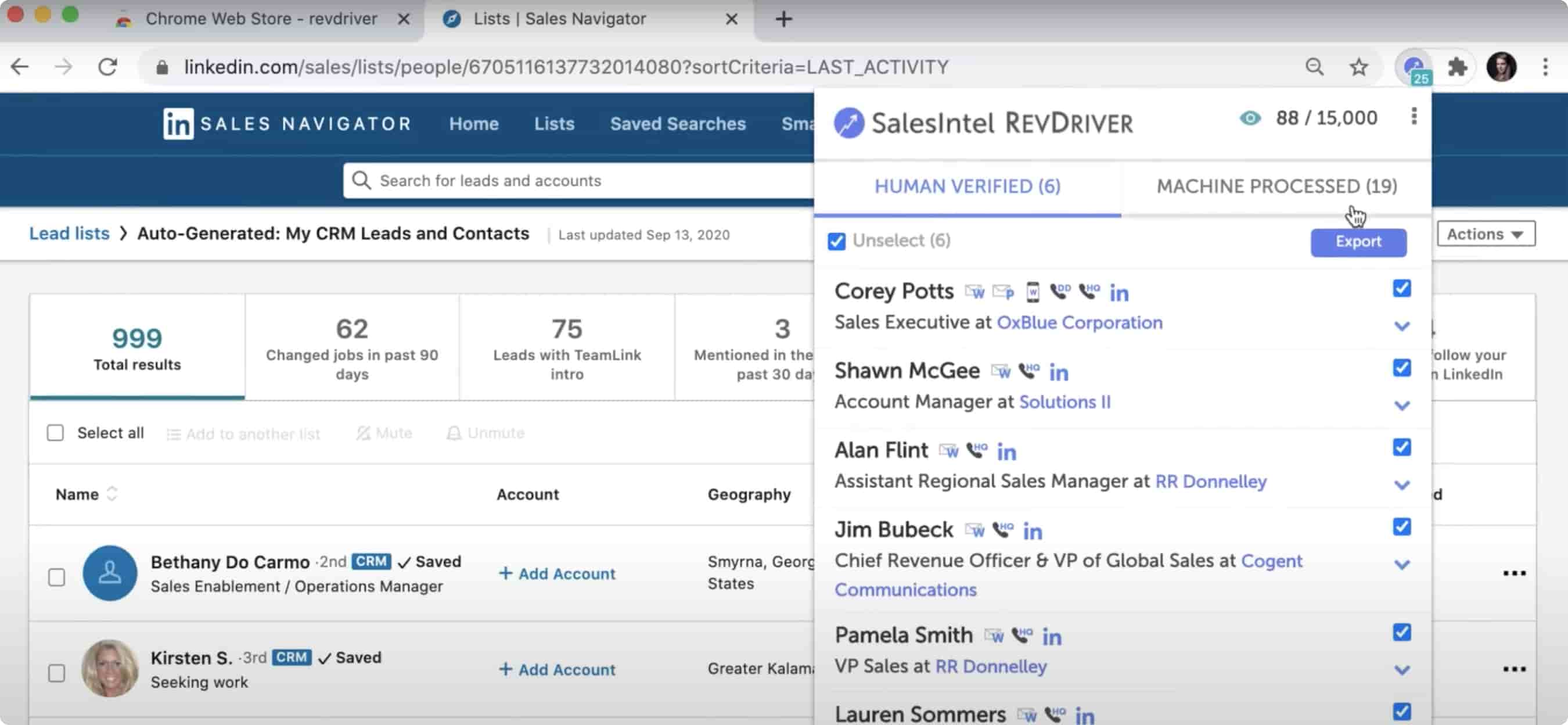 Aimed at prospecting data, this extension claims to retrieve information from all the biggest social networks by scanning the profiles with a 95% accuracy. This tool can be used as a solid helper in supporting your marketing campaign.
Conclusion
LinkedIn remains an undeniable leader in the field of business relations. It would be wise to delve into this community in search of more leads and possibilities of promotion.
No matter if you pay for the means of advertising or use free LinkedIn automation tools — it is more than possible to achieve the desired effect.
Just don't be greedy with sending out messages to avoid "LinkedIn jail." Also, don't forget about the individual approach to outreach, and be never afraid to learn something new, and may the leads be with you!
And if you want to grow your business quickly, don't hesitate to reach out to Belkins. Give us a call to get instant expert help.